Hello, I'm Melissa, pleased to meet you.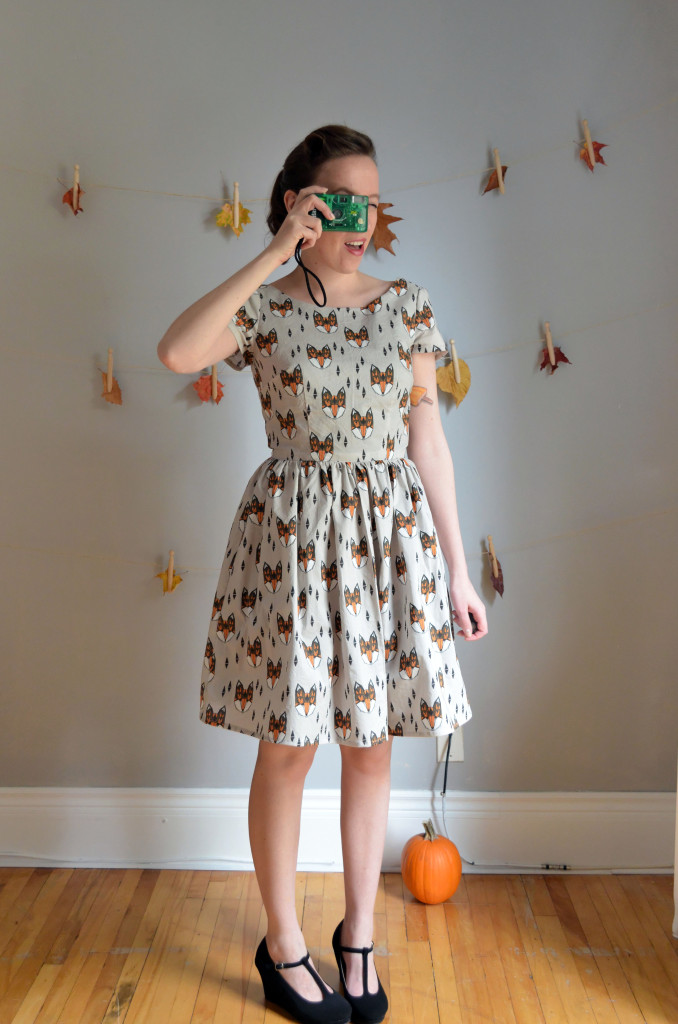 I am a seamstress, designer, writer, photographer, good cook, decent baker, terrible gardener, cat person who's afraid of cats, housewife and social history buff. I started writing for Sophster-Toaster in 2010 when my husband (then boyfriend) and I moved to a new city after finishing college. Since then, I've gotten married, inherited a rustic cottage that needs a lot of work, leisurely studied topics in social history, languages, English literature and women's studies and started a business, all while using my blog to casually document the things I've learned along the way.
Above all else, I've learned that life should be beautiful – and when you can't find that beauty, it is up to you to create it.
I'm currently living in St. Catharines, Ontario with my high school sweetheart, Matt, and a plucky little rescue kitty named Tori that I adopted on my 16th birthday. We live in an apartment in a pretty Victorian house by the park. Matt works in IT and enjoys manly pursuits like brewing beer and growing a beard. I make dresses and run a shop on Etsy.
Disclaimer
Sophster-Toaster is reader supported. When you buy through links on this site, I may earn a small affiliate commission.