This year, there were more hard ciders on the selves of my local liquor stores than I have ever seen before. As a cider fan, how could I choose which ciders to try and which to leave behind? My strategy: try each and every one I can get my cider-loving hands on over the course of the season and call it research. From Canada and America to England, Ireland, Sweden, and Denmark I've tried nearly all the apple and pear ciders autumn has to offer.
Canadian Apple Cider
Growers 1927 Dry Premium Cider 8/10
Constellation Brands Inc., B.C. / Ontario, Canada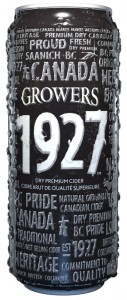 5.8% alcohol/volume
$2.95 for 473 mL can
Growers' motto is "Canada's #1 cider". They have certainly achieved their goal.
Growers promises a "refreshing and crisp fruit taste", I found it to be very mild and clean tasting, a good cider to drink with your evening meal.
Seagram Cider 6/10
The Brick Brewing Co., Ontario, Canada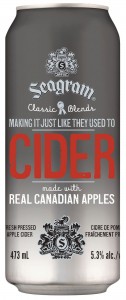 5.3% alcohol/volume
$2.95 for 473 mL can
When first sipping Seagram Cider, I declared it to be "different", when asked by my husband, "different in a good way or a bad way?" my reply was, "different in a why-are-you-trying-to-be-different way". It tastes like apple juice with bottom-shelf whiskey in it. It is not entirely unpleasant, but I will certainly not be buying a second can.
Alexander Keith's Original Cider 6/10
Labatt Breweries Ontario, Canada / New York, USA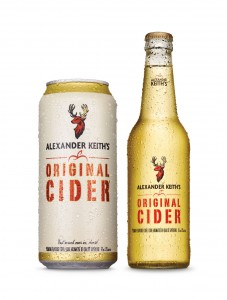 5.5% alcohol/volume
$2.95 for 473 mL can
The website is geared towards Canadians but is very secretive about where Alexander Keith's cider is actually brewed. The only information I could find is that there is a brewery in Halifax, but the LCBO website clarifies that the cider is produced in New York. We'll keep it in the Canadian section for now.
Alexander Keith's boasts a refreshing cider with "just the right balance of sweet and tart". I found it to be very wet, one dimensional and far too sweet, tasting remarkably similar to those frog shaped green apple gummy candies. This appears to be a cider for people who… don't like cider.
William Premium Cider 3/10
Cidrerie Solar, Quebec, Canada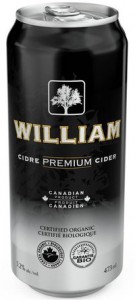 5.2% alcohol/volume
$2.85 for 473 mL can
Organic
William claims their cider has a "fresh taste", "balancing the perfect measures of acidity [and] bitterness". I found it to have a strong, stale, fermented flavour. It was quite acrid and I wonder if there was something wrong with my can.
American Apple Cider
McKenzie's Original Hard Cider 10/10
Mayer Brothers Apple Products Inc., New York, USA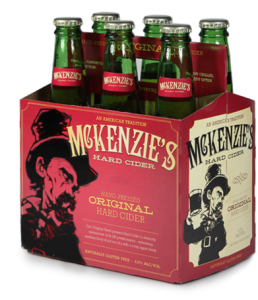 6.0% alcohol/volume
$8.49 for 6, 355mL bottles
Hand-pressed
"Naturally Gluten Free"
Mckenzie's promises a cider that is "refreshing, medium body and not too dry with a crisp apple finish". With a decidedly dry start and an understated sweet, fresh tasting, apple finish, it certainly delivers. This is the way cider should taste!
International Apple Cider
Strongbow 9/10
Scottish & Newcastle Breweries Ltd., United Kingdom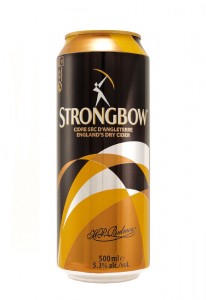 5.3% alcohol/volume
$3.00 for 500 mL can
Strongbow describes their cider as being "a well rounded, balanced cider with a good mix of fresh apples and cidery flavours". I think this is a very apt description of the only cider I have been able to find year-round at the LCBO and on-tap at the good bars. Strongbow is a neutral tasting cider; it is neither too sweet and wet, nor too bitter and dry. It has a consistent and pleasant mass-produced flavour.
Magners Original Irish Cider 8/10
William Magner & Co, Ireland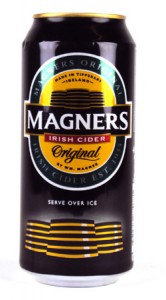 4.5% alcohol/volume
$3.15 for 500 mL can
Magners doesn't tell you what their cider tastes like, instead, they talk about how their cider is old-fashioned, tradtional and mature. So I guess it's up to me. Magners is dry, yet mouthwatering, with a simple, clean and graceful taste.
Blackthorn Cider 8/10
Matthew Clark Brands Ltd, England, United Kingdom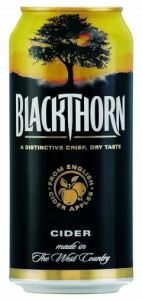 6.0% alcohol/volume
$3.05 for 500 mL can
Uses only cider apples in the making of their cider
Blackthorn is proud of their crisp, dry and sharp cider. They certainly delivered what was promised; I enjoyed the dry, yeasty and tart flavour. It was a welcome change from all of the candy-sweet ciders on this list.
Somersby Apple Cider 7/10
Carlsberg Breweries A/S, Denmark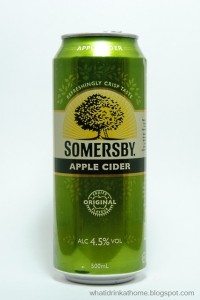 4.5% alcohol/volume
$3.00 for 500 mL can
The oldest cider on the list, dating back to 263CE
"Apple flavoured" with natural apple flavours added
Somersby declares their cider to have a crisp and "uniquely juicy apple taste". I would certainly agree, it is crisp as promised and tastes more like apple juice than a hard cider. Unfortunately, I like my cider to taste like… cider.
International Pear Cider
Magners Pear Cider 10/10
William Magner & Co, Ireland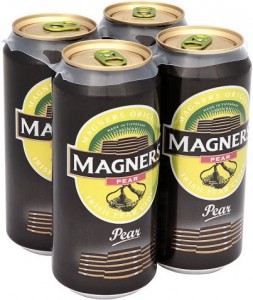 4.5% alcohol/volume
$3.05 for 500 mL can
Magner's describes their cider as "fresh, fruity and full of flavour". I describe it as crisp, mellow and sweet. You really can't go wrong with the unique flavour of pear cider.
Rekorderlig Cider
Ab Abro Bryggeri, Sweden
A whopping 7.0% alcohol/volume
Wild Berries 10/10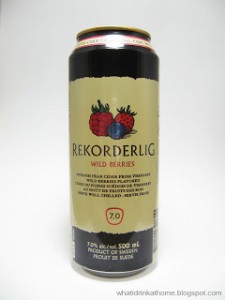 The Wild Berries flavour is called an oxymoron of both "dry and juicy" by Rekorderlig. I thought it was pleasant sipping cider, just a little too sweet and flavourful to be enjoyed with a meal.
Elerflower 9/10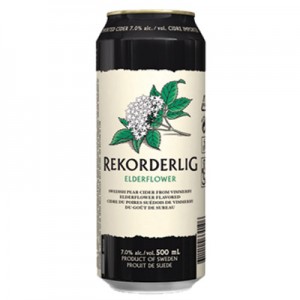 Defined as "crisp and refreshing" by Rekorderlig, the Wildapple-Elderflower flavour of this pear cider is a touch too-sweet but is balanced by a nice yeastiness. Out of all the ciders on the list, this one has the most character.
 Sir Perry Pear Cider 8/10
Matthew Clark Brands Ltd, England, United Kingdom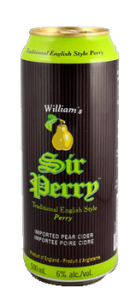 6.0% alcohol/volume
$3.05 for 500 mL can
Sir Perry is described as having sweet peach, pear and mineral flavours and aromas. I found it to be the least sweet of the pear ciders I have tried. Sir Perry is dry, complex and distinguished with a fresh pear flavour.