I hate looking back at old work. I'm always striving to improve my skills and usually can't bear to turn around and face my poorly aged practice work. I sometimes can't believe how many risks, mistakes and stabs in the dark it took to grow and learn and move forward.
Photography's ability to capture a feeling, memory, light, and moment – and create nostalgia – make it a little easier to reflect back on and feel good about. Looking back at the past year of photos my husband and I have snapped for the blog came with a fair amount of "I can't believe I was so pleased with this" but it also brought back a lot of happy memories from all the things we did and the time we spent together. Here are some of my favourites.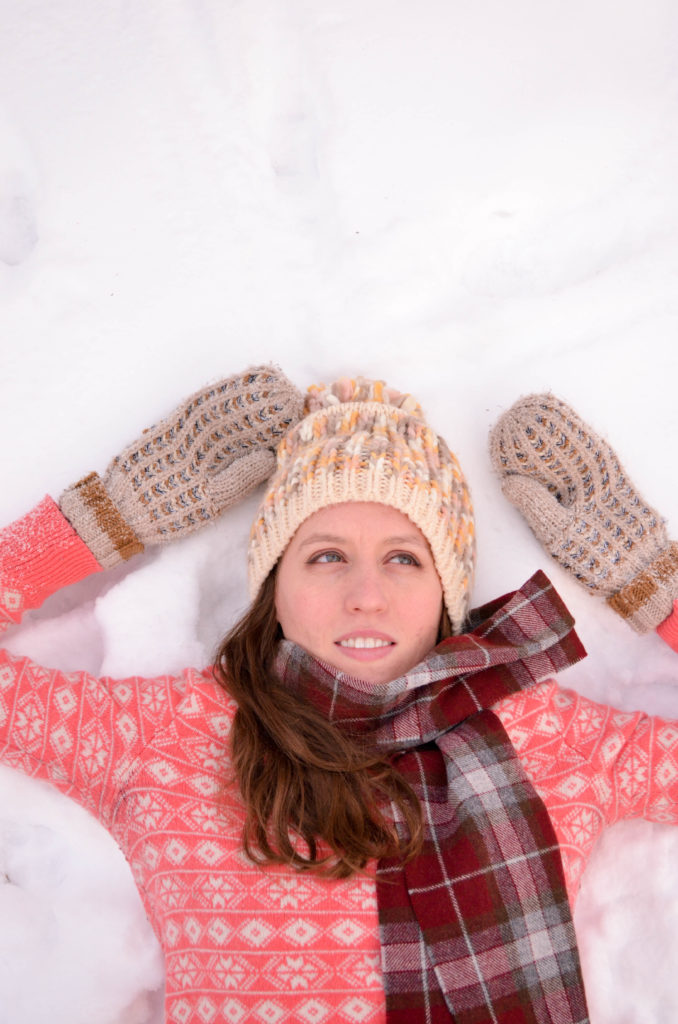 I was down in the snow with Matt standing over me, trying not to laugh at him, for a good, long while when we were trying to get this shot on a sunny January afternoon.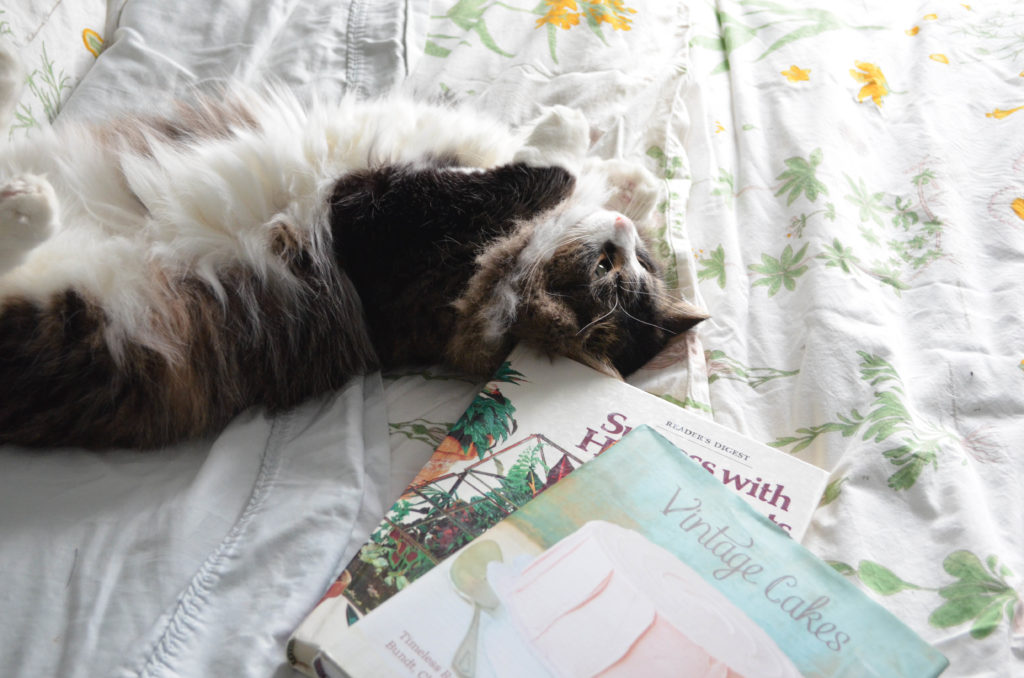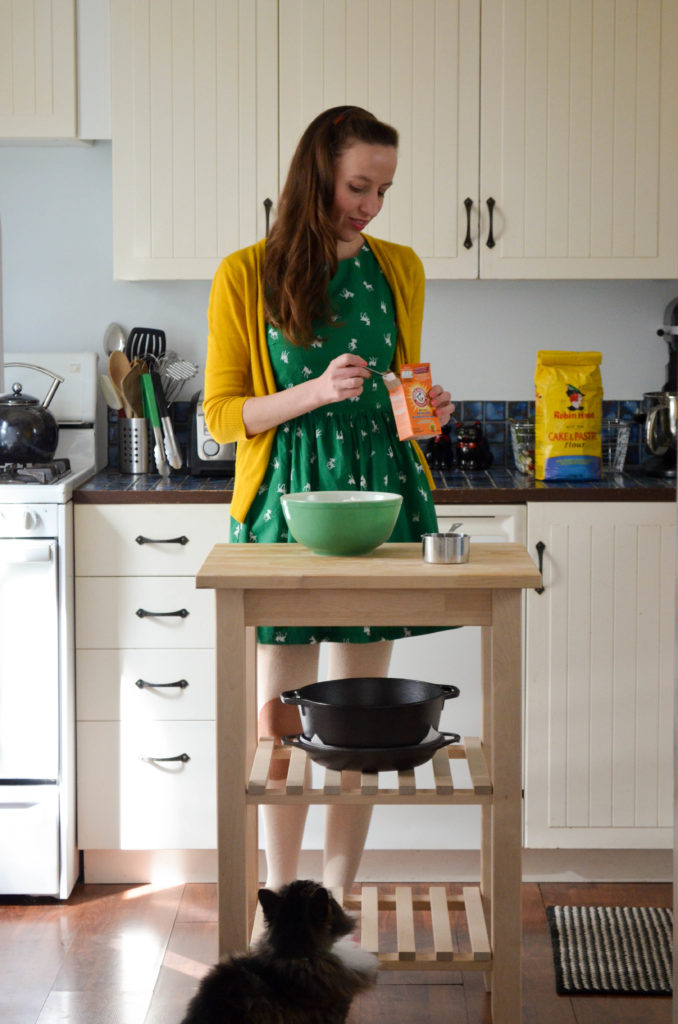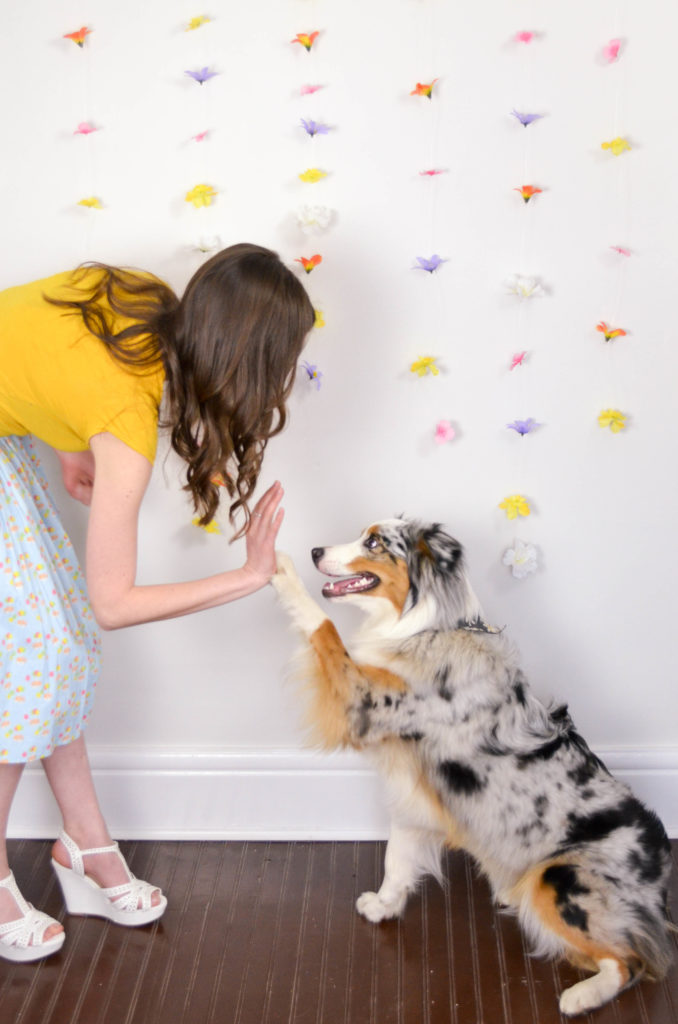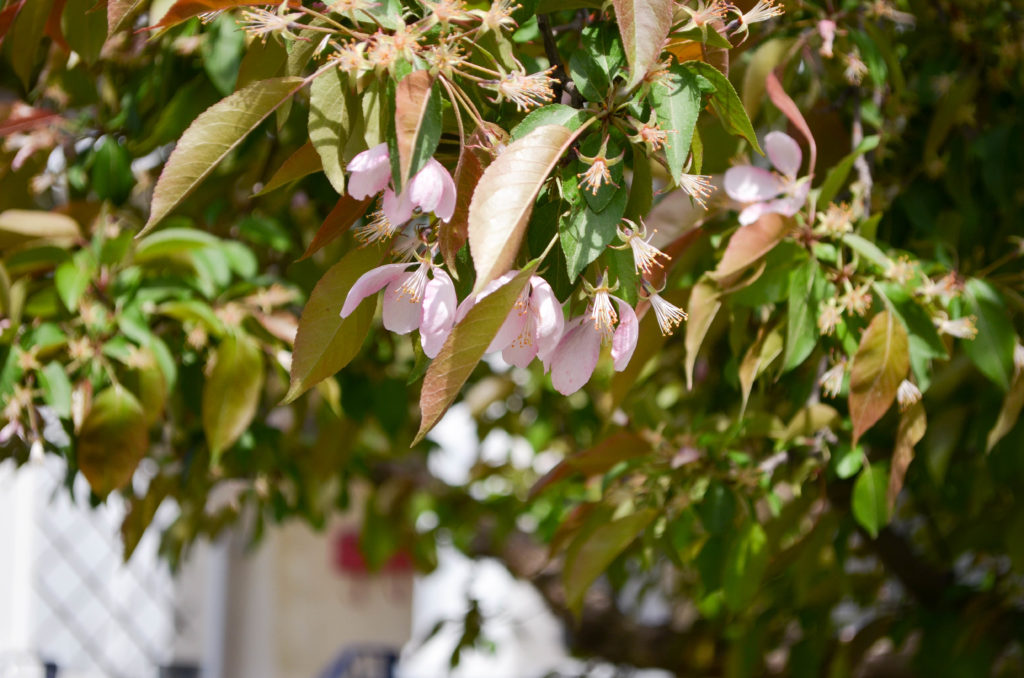 Something about this photo takes me right back to the soft light and sweet scents of warm spring afternoons.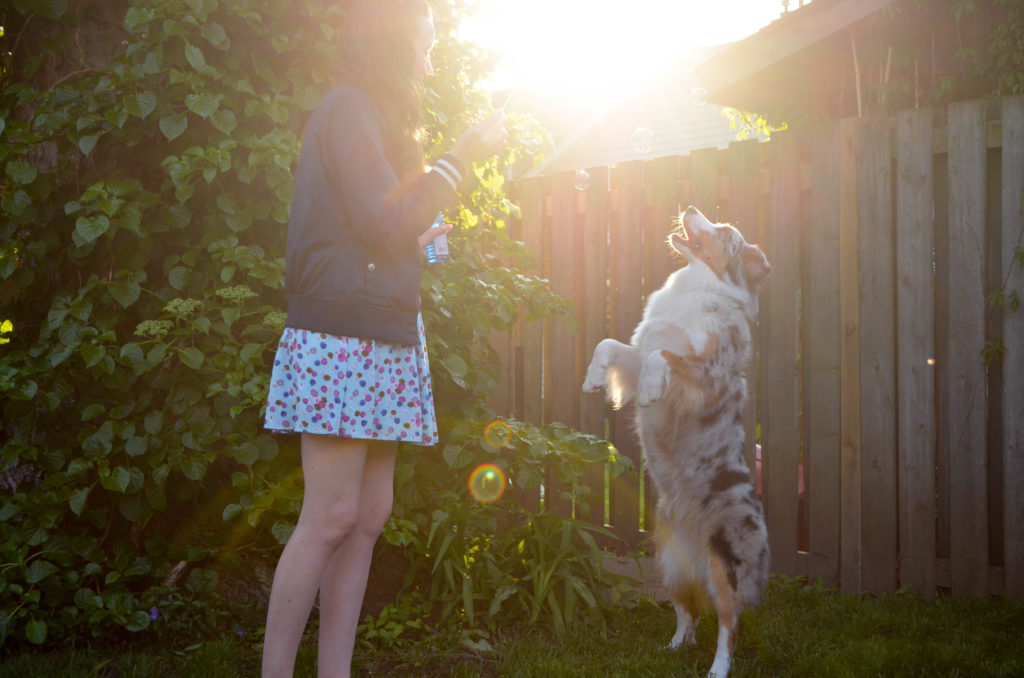 Playing with bubbles in the backyard on one of the first nights the sun didn't start to set until after dinner.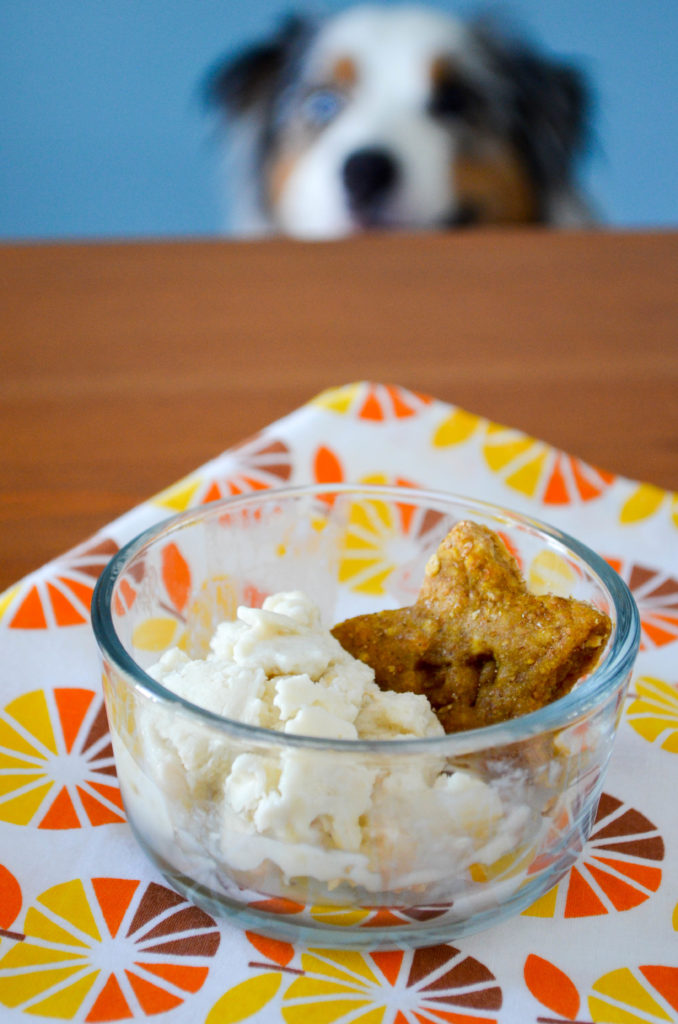 The beginning of Pepper's hobby of sneaking into frame.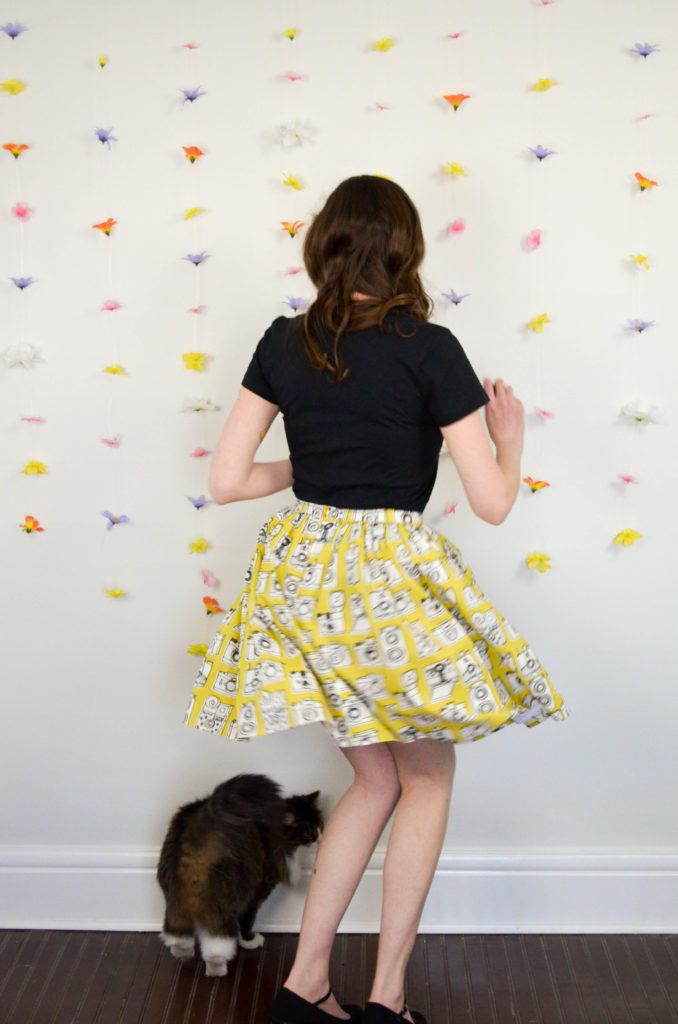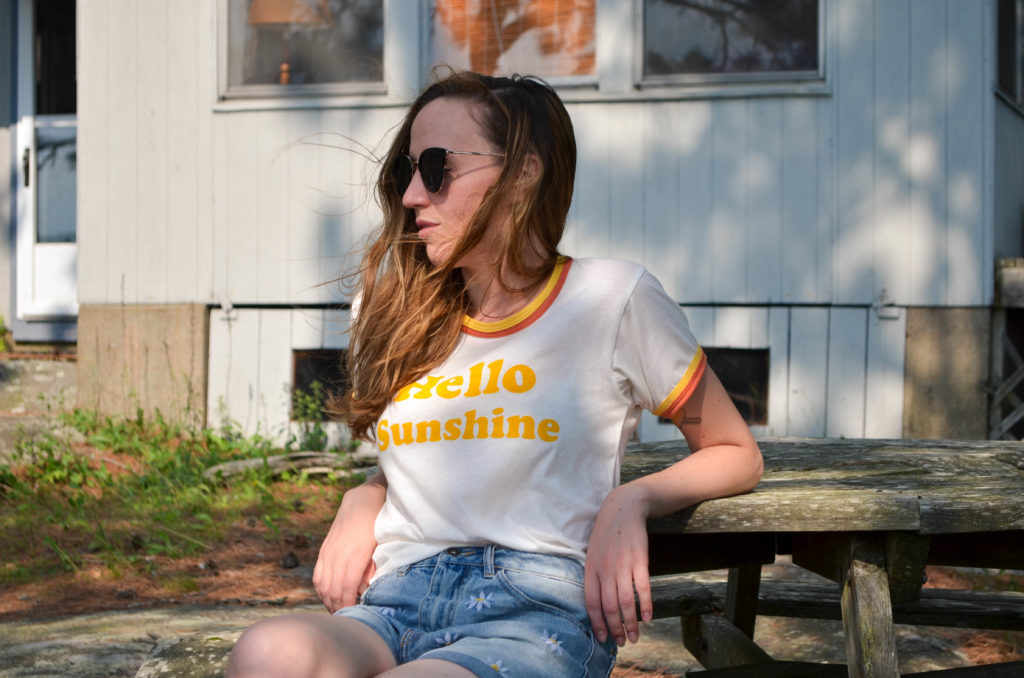 We got out of the lake, I quickly combed my hair and threw on my new favourite outfit while Matt opened some beers and tossed our dinner on the barbecue. He took this picture while we waited for it to cook with very little instruction or guidance from me. I love the light and how he was able to perfectly capture the feeling of our entire weekend in one image.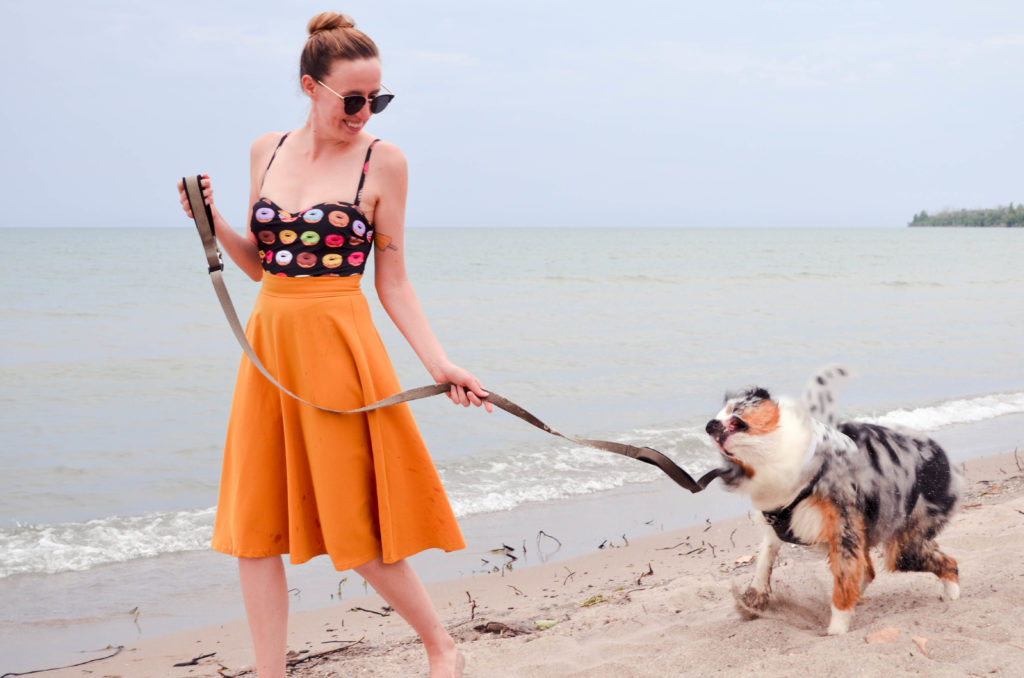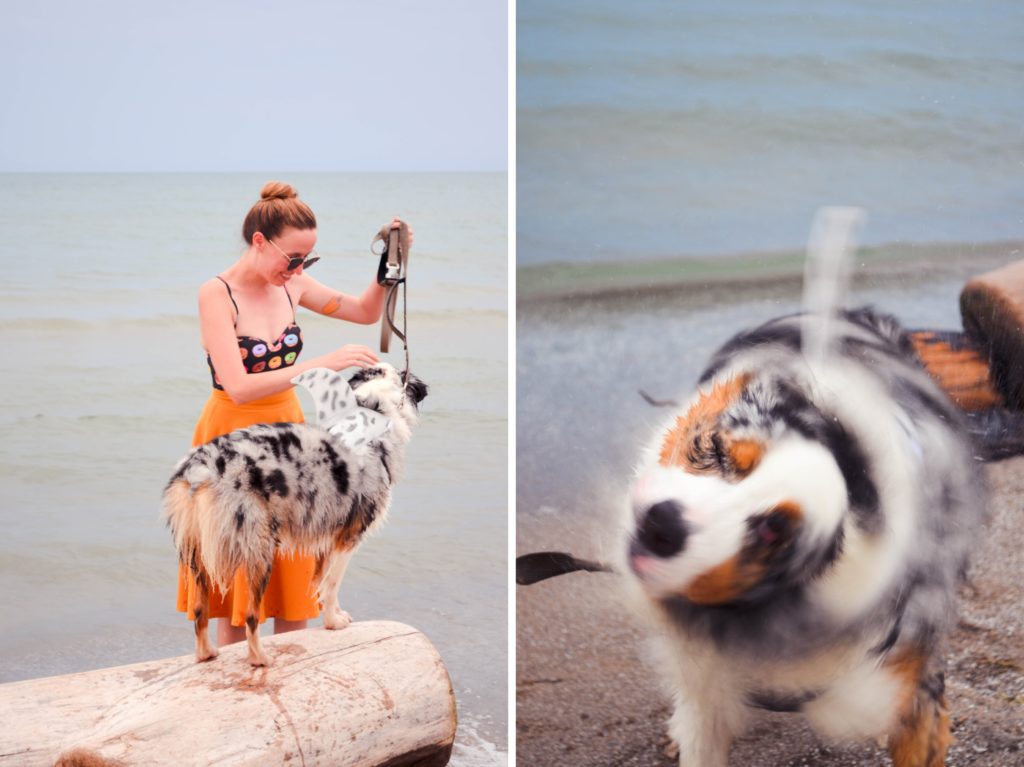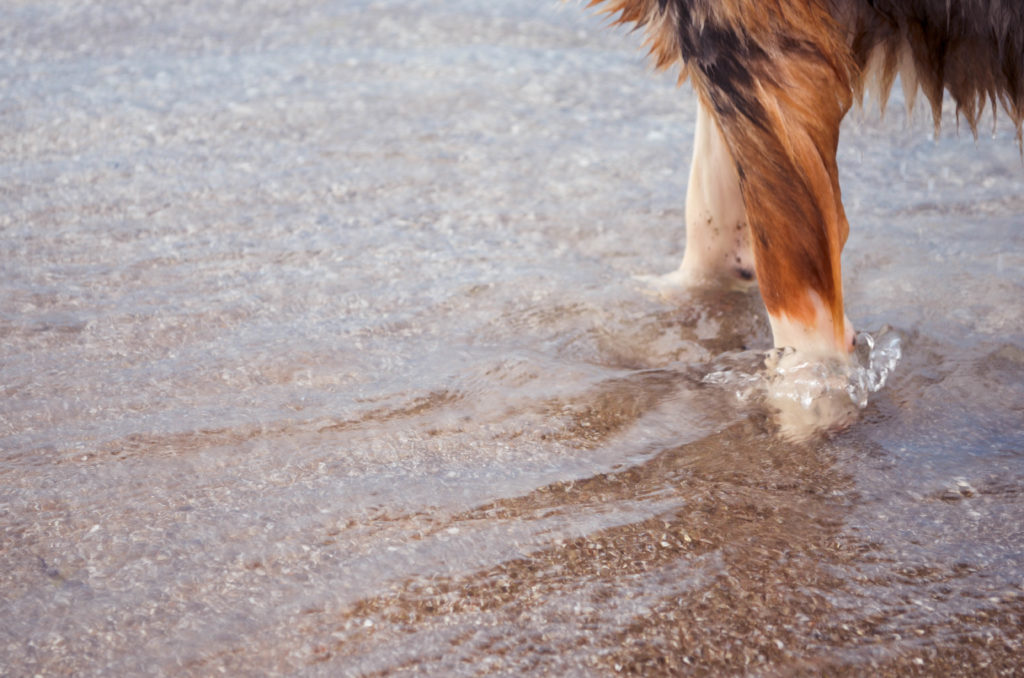 We went to the beach many times over the summer, but this trip was special. The beach was packed so we walked far down to the "dog end" where it's less crowded and people don't mind a furry girl just trying to cool off. It was a terribly hot and muggy day and after a few minutes of playing in the water, we saw why. The sun suddenly vanished and big storm clouds started rushing in over the great lake. We stayed while they gathered but hightailed it out of there once the first lightning bolt struck far out on the horizon. The weird weather gave our pictures these amazing colours and made for quite a memorable day at the beach.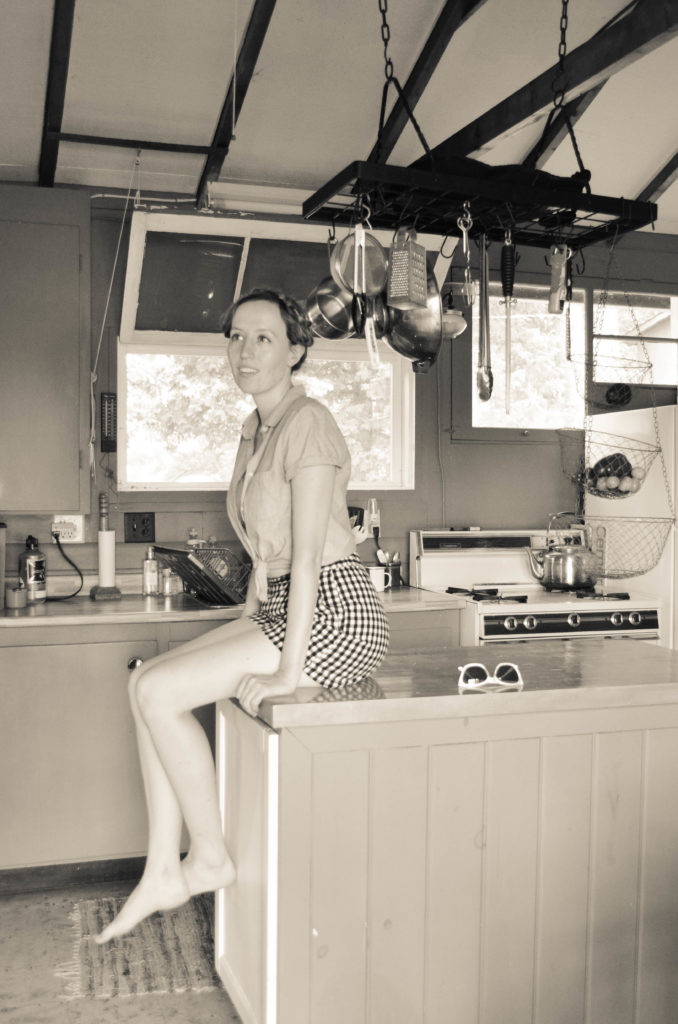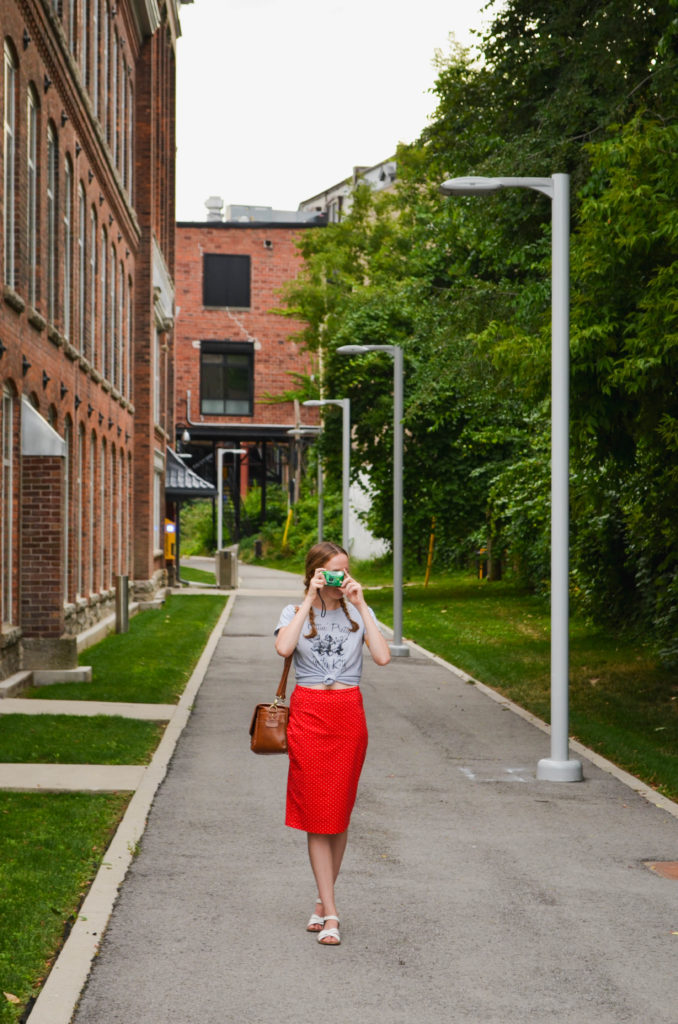 Wanting to practice in a more urban setting, we went down to a scarcely used path downtown, on a lark, and took some of my favourite pictures of the year.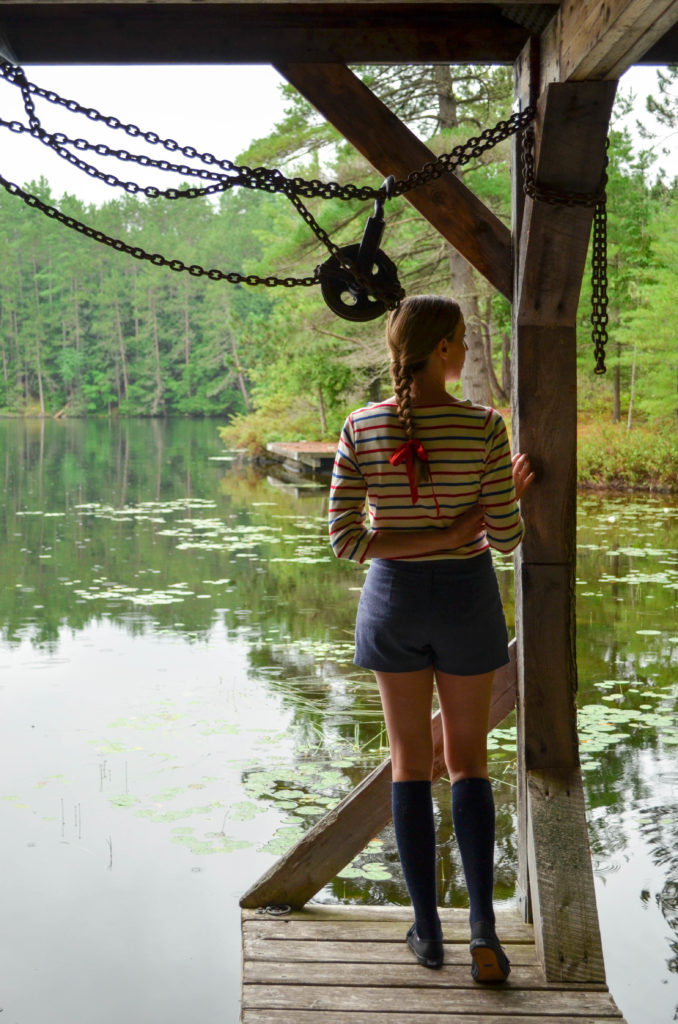 Needing somewhere dry to take pictures on a cold and rainy day at the cottage, we went down to the boathouse to pass some time. I went in with low exceptions, having tried this dark and difficult place before with nothing to show for it, but we took our time and found the light and turned out some images that really capture the quiet and stillness of the lake on a day like this.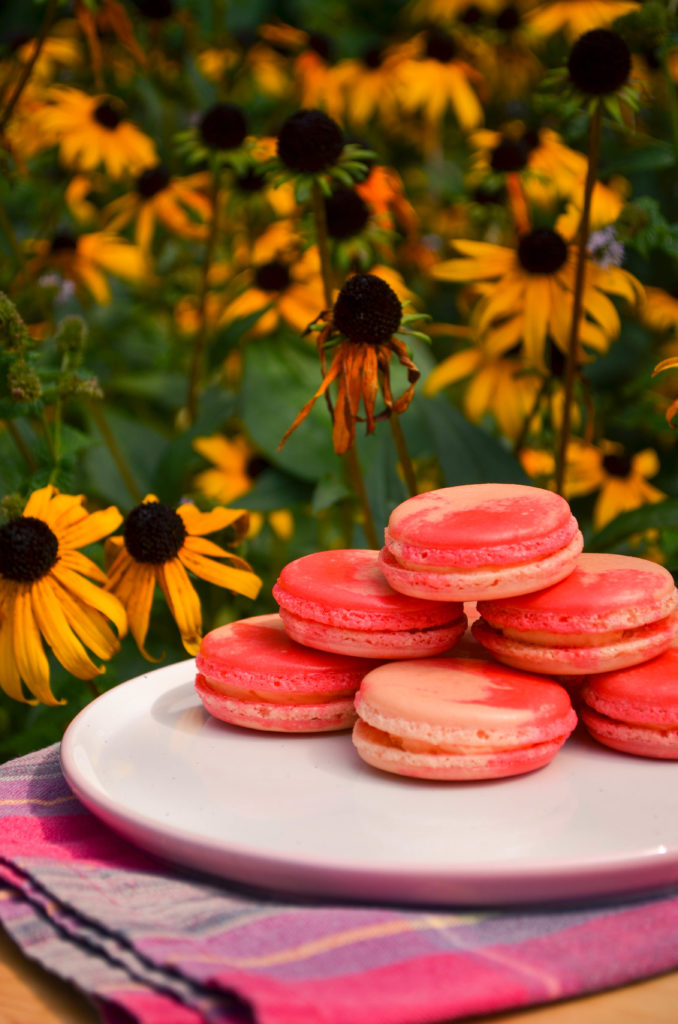 I plunked a small table down in my overgrown front garden, set my camera up for full, harsh sunlight, said "let's see if this works" and stunned myself when I saw the images.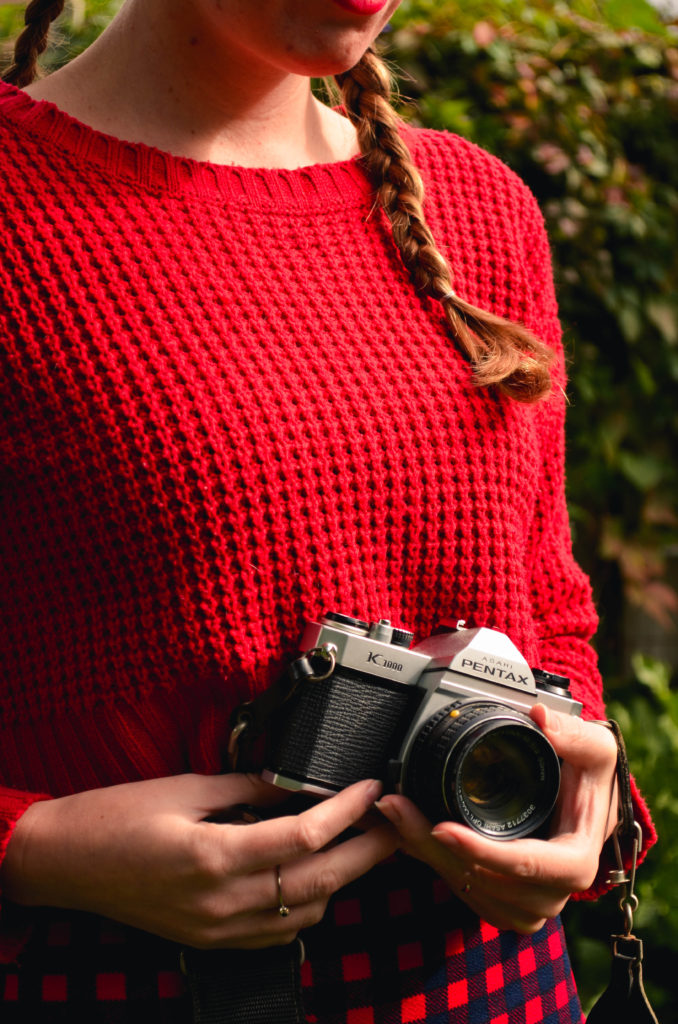 In stark contrast, the images I took this day came so difficultly, I wrote about it.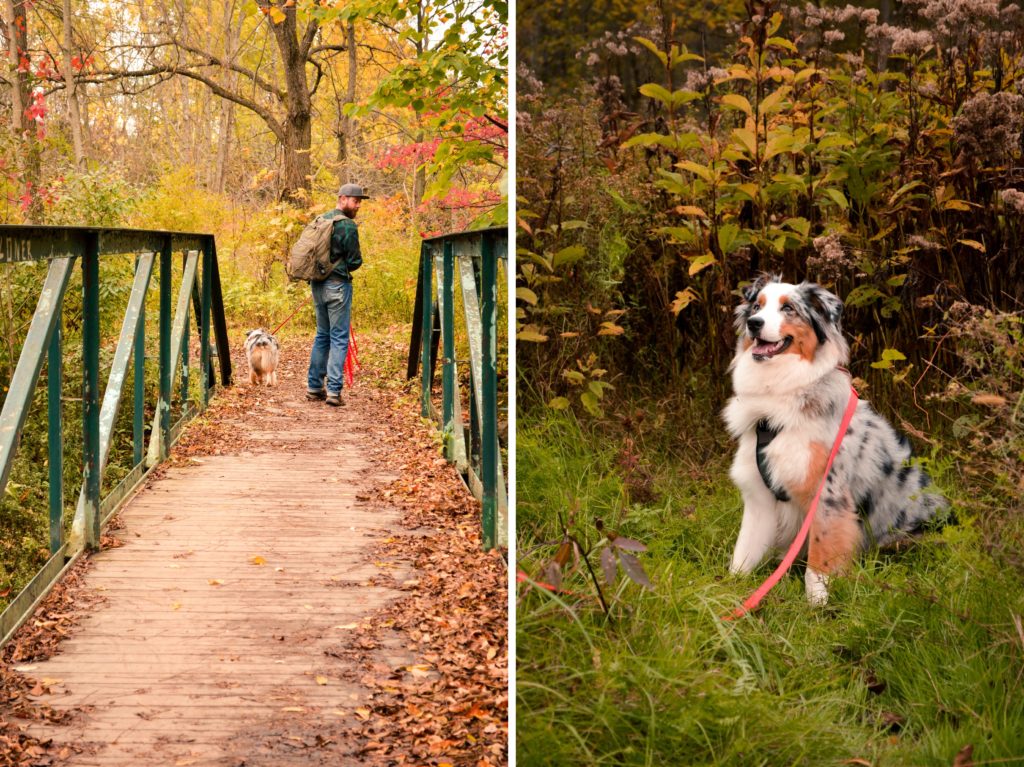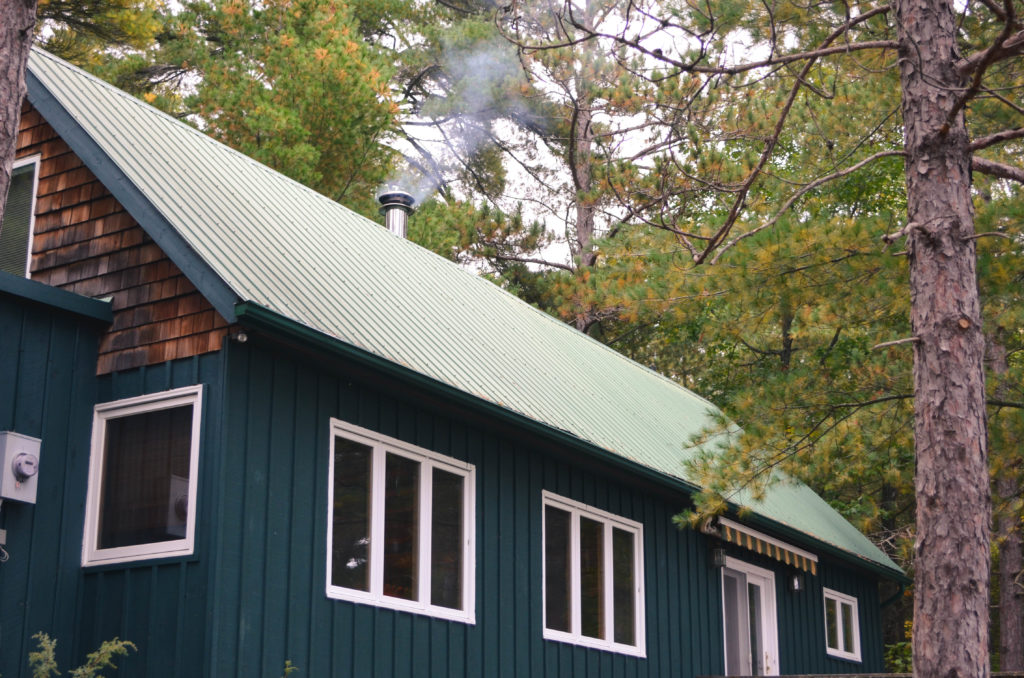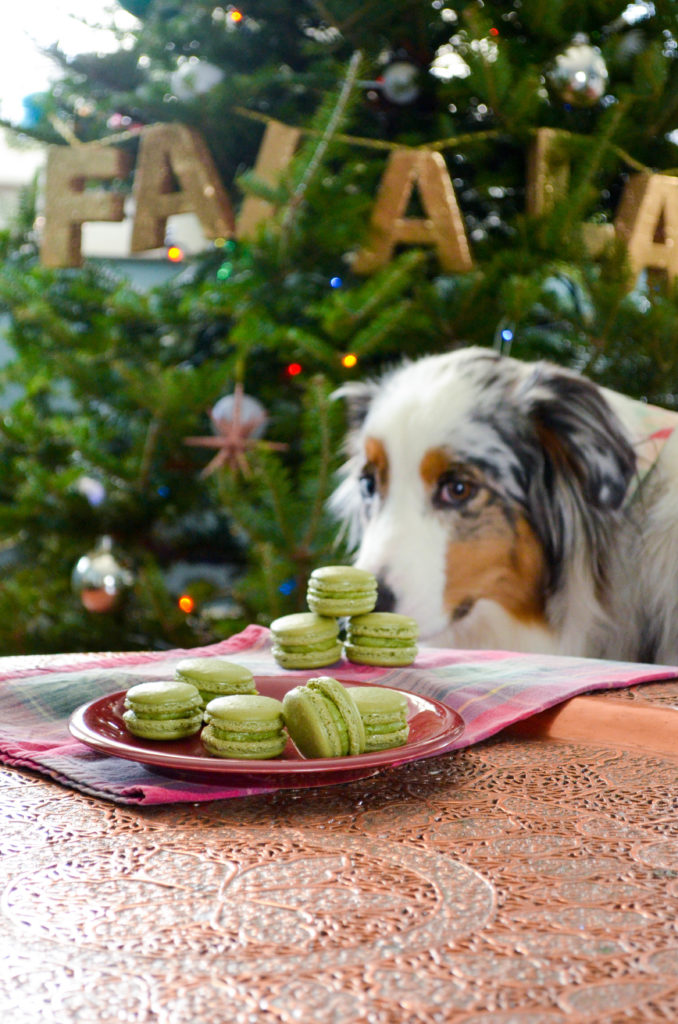 I was taking test shots while setting the scene and someone burst into frame.
Photos by me and Matt.