Last Saturday happened to be my husband's birthday and the local college's annual craft beer festival held to honour the teaching brewery's graduation class. We spent the first day that was both warm and sunny outdoors sampling the students' final assignment recipes, as well as some seasonal craft beer from local breweries.
Garden Brewers quickly became my new favourite. Their PiperAles, a smoked, black pepper amber ale, and Green-Thumb, an IPA with ginger, were unlike anything I've ever tasted before. My friends weren't as into the ginger as I was – I think it was a bit too strong tasting for them –  but I loved it; it tasted like an entire garden and filled me with nostalgia, the same way smelling tomato stalks and basil bushes together always reminds me of summers past.
I wore a new dress that I picked up at a spring sale back when it was still winter, layered with some stay-warm pieces.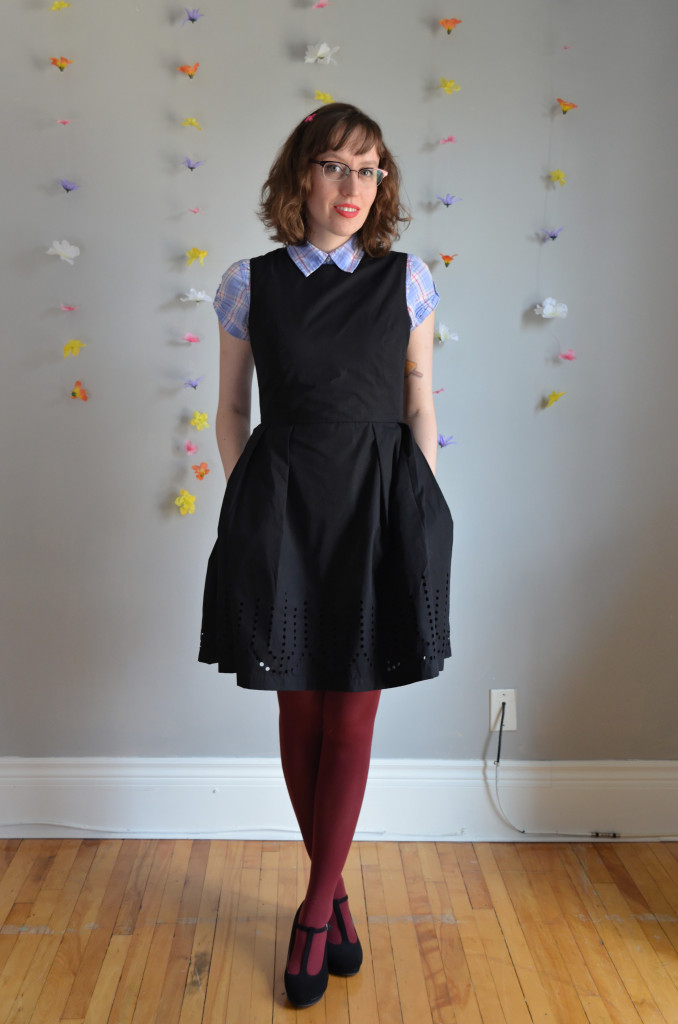 Dress: Gap // Top: H&M (old) // Tights: Target // Shoes: ModCloth // Hair Clip: so old, I think it's vintage now
We came home and grilled some steaks that were gifted by a friend. My husband said he would "do mushrooms and onions" and we all had a good laugh. All-in-all, a very good day.