Winter has finally arrived in southern Ontario. Everyone is returning to work from their warm, wet, spring-like Christmas vacation with a frost-covered windshield and blisteringly cold and windy commute. It's around this time of year, as Valentine's Day approaches, that my husband and I mark the sudden surge of pink and red hearts, candy and cards in stores with one of us excitedly announcing that my birthday must be soon. This year, that day came earlier than ever before: January 2nd. (I also received a pair of Valentine's Day socks from my mom for Christmas). Although I find this a little ridiculous, I can't help but get excited for that one time of year where all my heart print belongings become relevant.
This morning, after recently watching Mad Men for the first time (I know, I don't know what took me so long either), I decided to try pin curling my naturally wavy hair before photographing a cold weather outfit.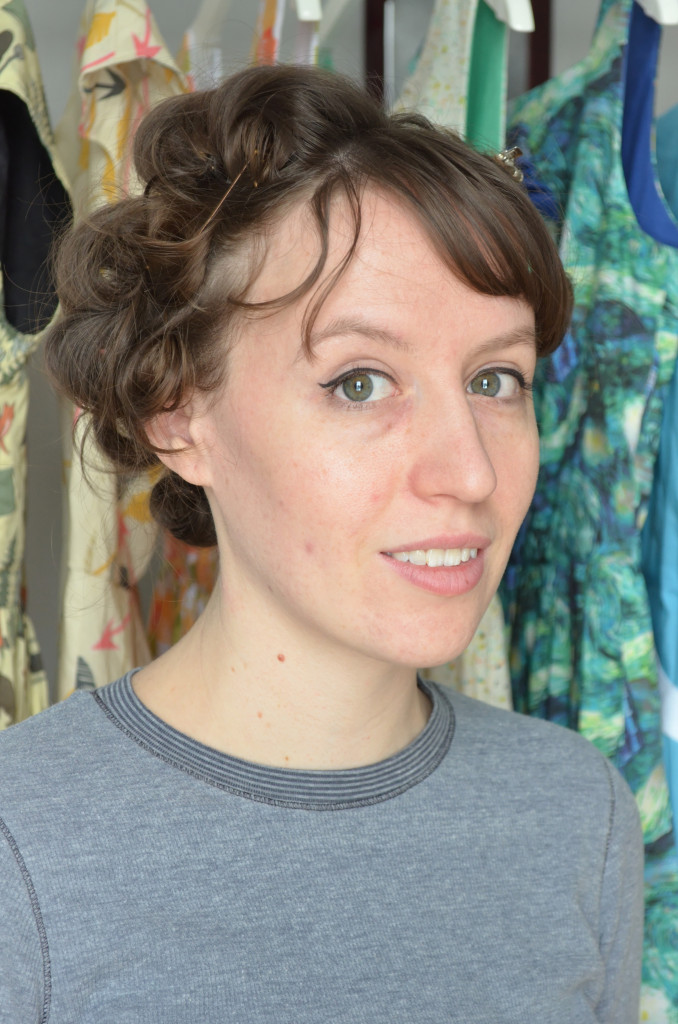 Yes, that is long underwear. Yes, I had to answer the door and talk to the gas metre woman looking like this.
My hair takes hours to dry on its own and holds a curl very well so I decided not to wet it before curling. I left the pins in while I ate breakfast and hoped for the best.
The results weren't exactly January Jones, but for how long it took me to pin curl (~10 min.), I think it's definitely something worth practising.
Sweater: ModCloth // Top: BoatHouse // Pants: ModCloth //Boots: Bakers