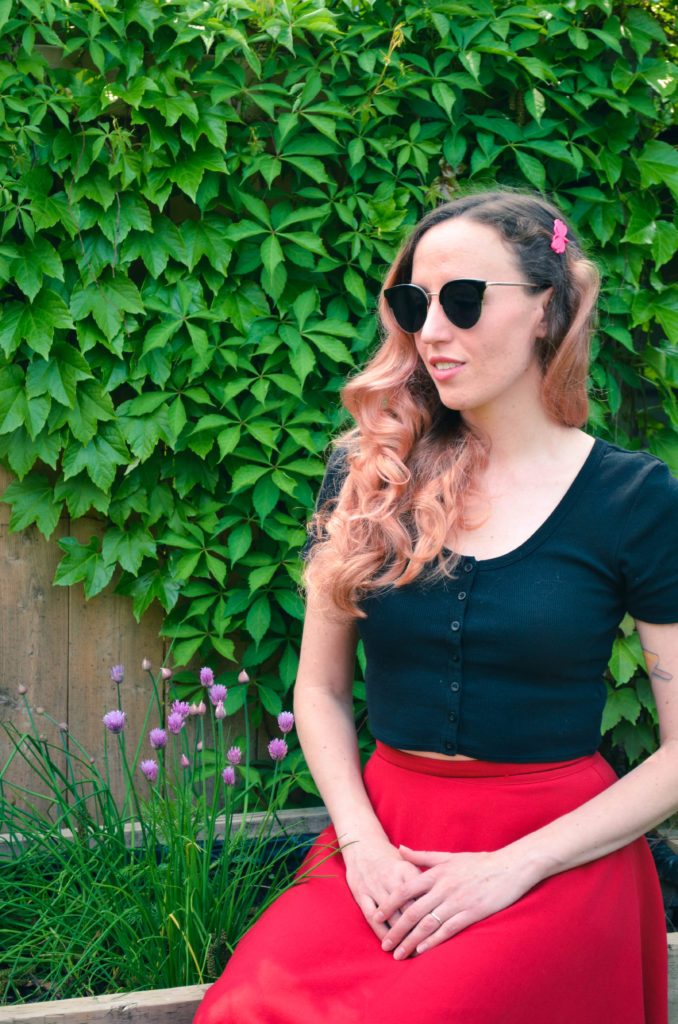 I can't believe it took me 31 years to realize I should just wear what I like. I shouldn't be worried about showing too much; if someone has a problem with my cute crop top or unlined bra, that's about them, not about me. I shouldn't ask myself if my love for campy fringe is too much… too much for whom? and of course it is, that's what makes it camp! This outfit might not seem like much of a statement, but stepping out in it, and feeling more confident than ever, was a big step for me and symbolic of the changes I've been trying to make for myself.
Maybe it's the roller derby – and spending the last six months feeling my body become stronger and faster – but I felt great in this: the first crop top I have ever purchased. I wore it to a barbecue and didn't feel the usual need to cover up or apologize for my female figure, like I've been trained to do since that summer my legs grew several inches and the boys noticed before I did.
I fell in love with the perfect black fringe and brightly coloured pom pom trim of these sandals the second I saw them last summer, but didn't buy them because I was worried they would be too bold to fit in with my current wardrobe. When I saw that they were on clearance this spring, and about to slip through my fingers, I realized that I was being silly and if I loved something that much, it was obviously part of my core style. I have since worn them so often, they have found a permanent position on the little mat by my front door because of course they suit me.
I've had to learn, over the past two decades, to trust my taste, learn to stop fretting over other people's expectations and opinions about my body and the way I choose to decorate it (because it's super weird that they feel the need to tell me, anyway) and, really, learn how to be myself.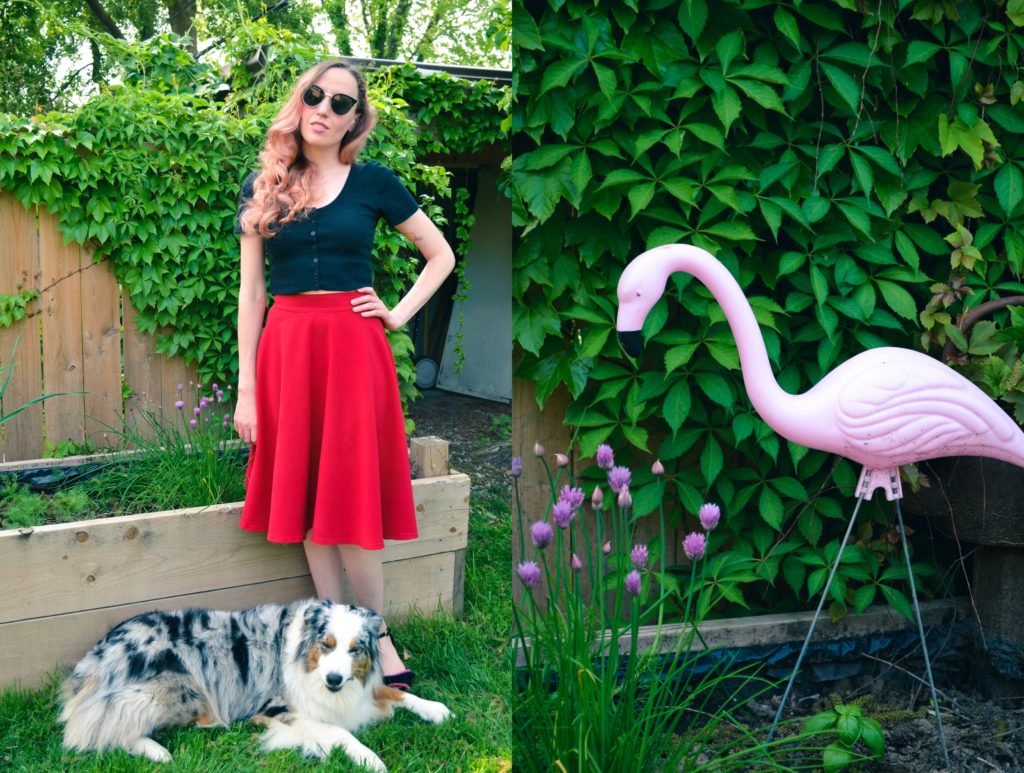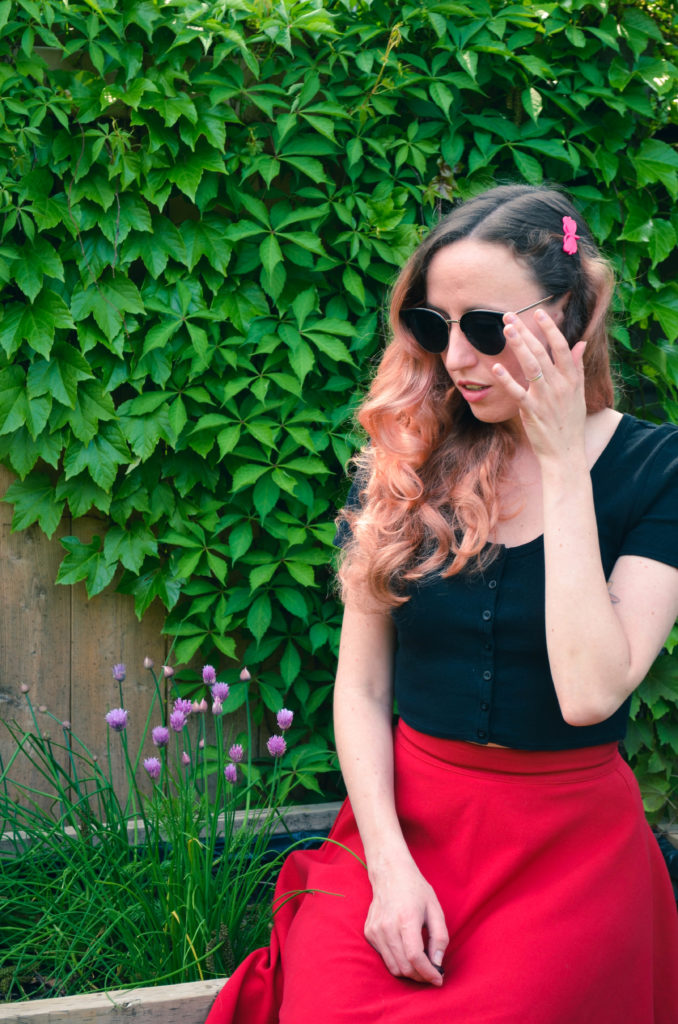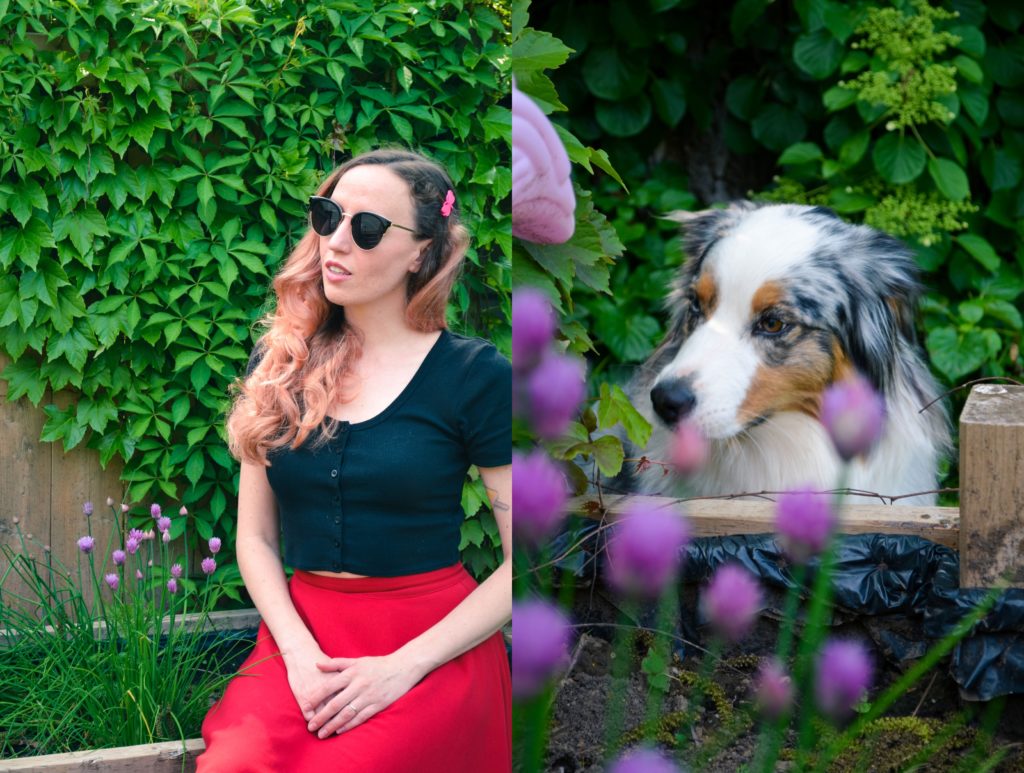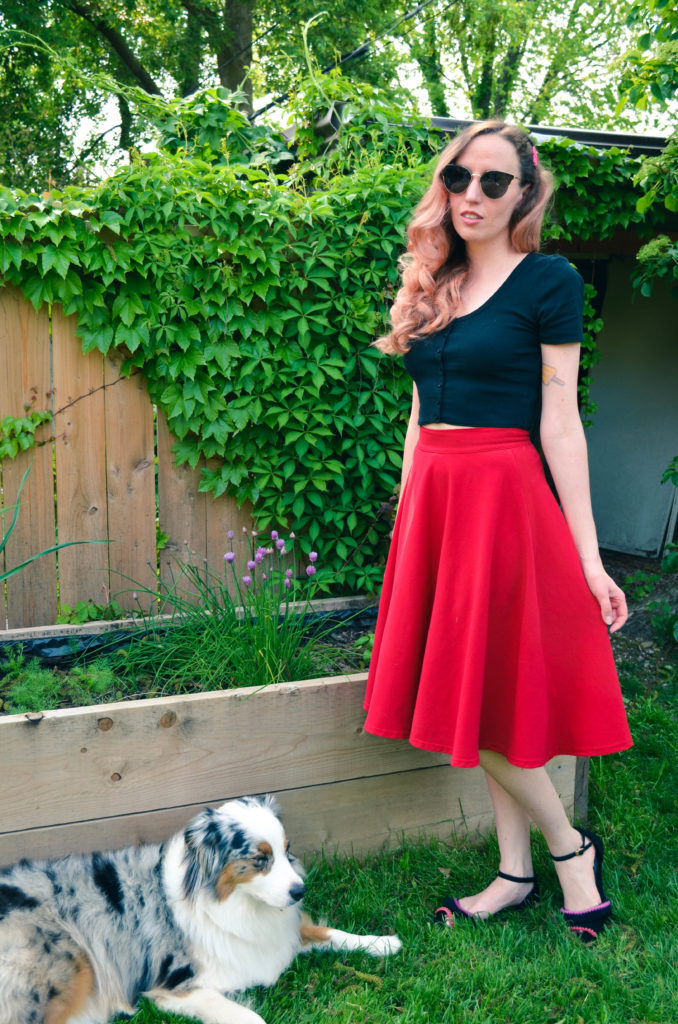 TopAmerican Apparel
SkirtSteady Clothing
All photos by me.