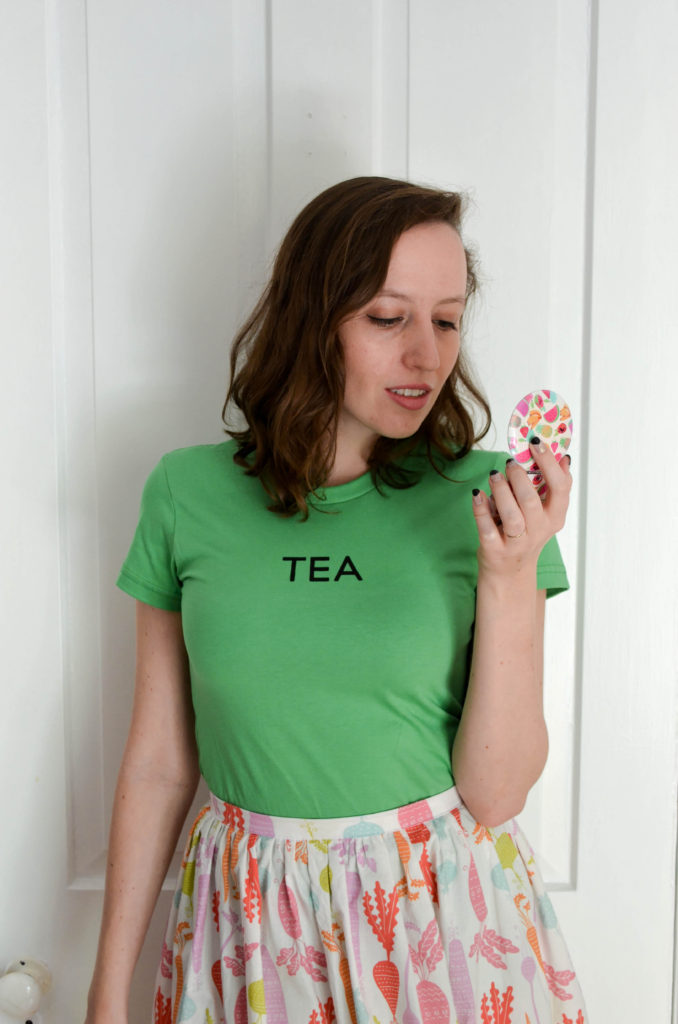 I don't remember how I was first exposed to screen printing. I must have seen something about it on Popular Mechanics for Kids or one of several other "science is cool" children's shows I loved watching in the 90's. All I know is that I've had a goal of learning the skill for a very long time.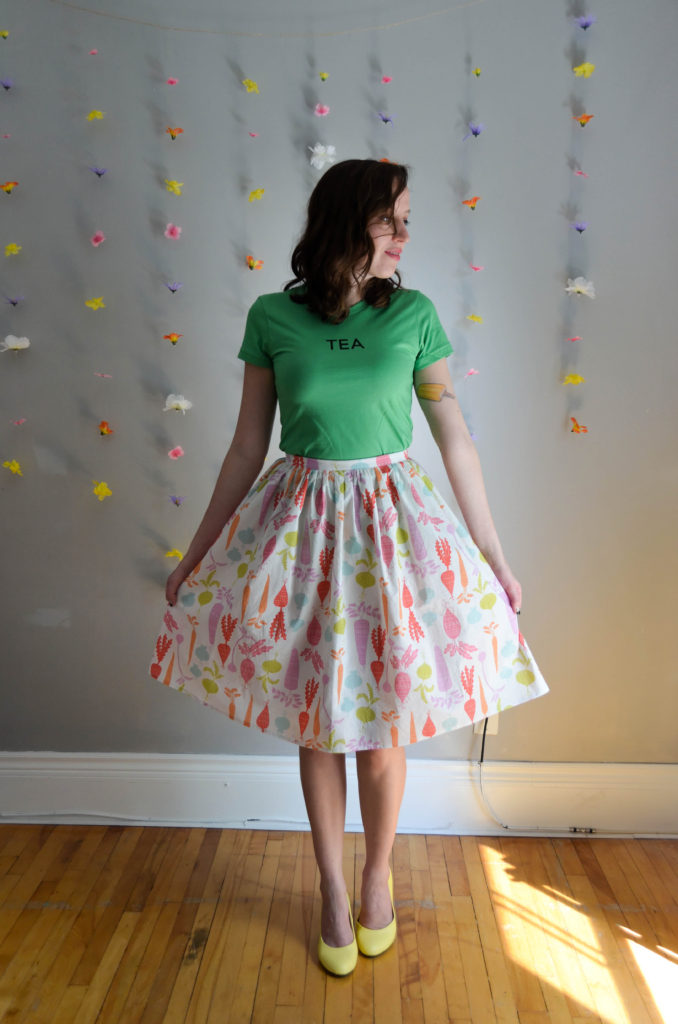 Luckily for me, I unknowingly married a man who shared this goal. My husband's father had been a graphic design and screen printing teacher for a prisoner rehabilitation program – before the program was discontinued and the prison ultimately closed due to lack of funding – and he had always been interested in picking up the skill himself. He had never seen the full process, since his father made the screens at work and brought them home to print side projects, but had fond memories of printing with his father. My husbands and his father's experience and knowledge gave us a huge head start, but many things had changed since the 90's and we knew we wanted to do things a little differently.
We wanted to make our process as ethical and environmentally friendly as possible. We chose to use eco-friendly water based inks instead of the petroleum inks my father-in-law had used, even though they can be more difficult to work with. We sourced biodegradable versions of all the prep and clean up chemicals we would need. We elected to use American Apparel t-shirt blanks because they were the only brand we could find that is still made in North America (by well treated employees), plus they offer organic cotton. Finally, for economical and environmental reasons, we opted to reclaim and repair my father-in-law's old screens instead of buying new ones.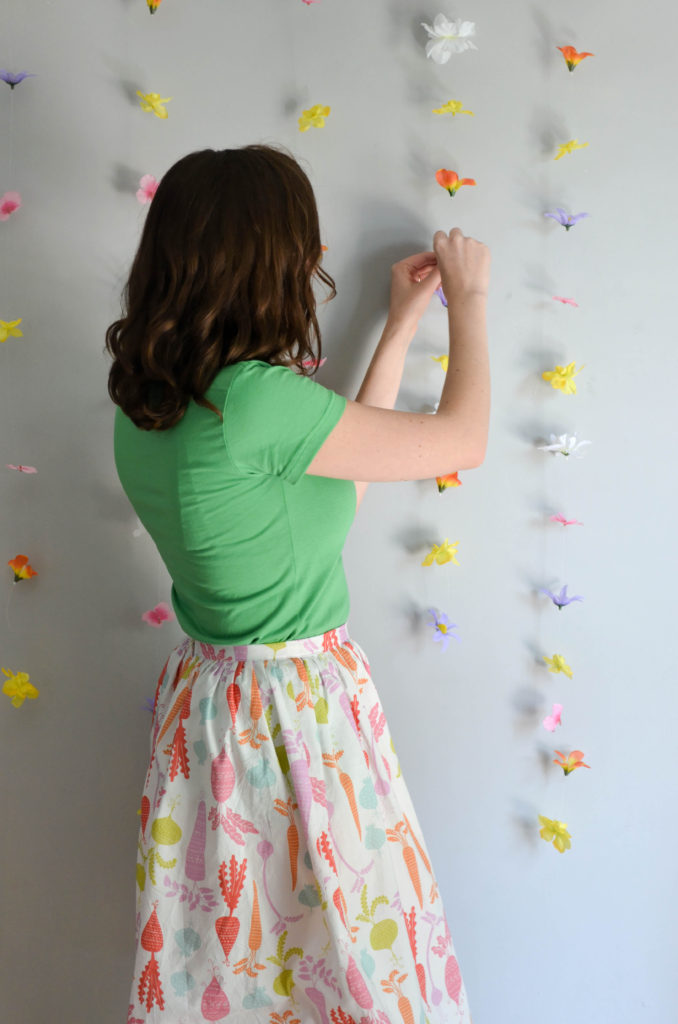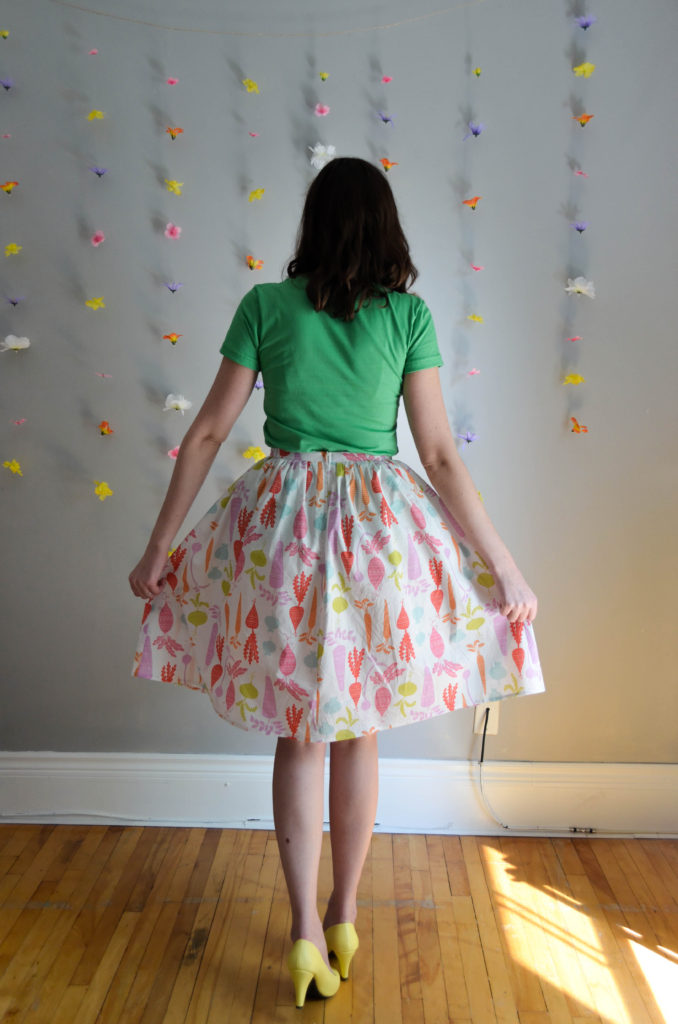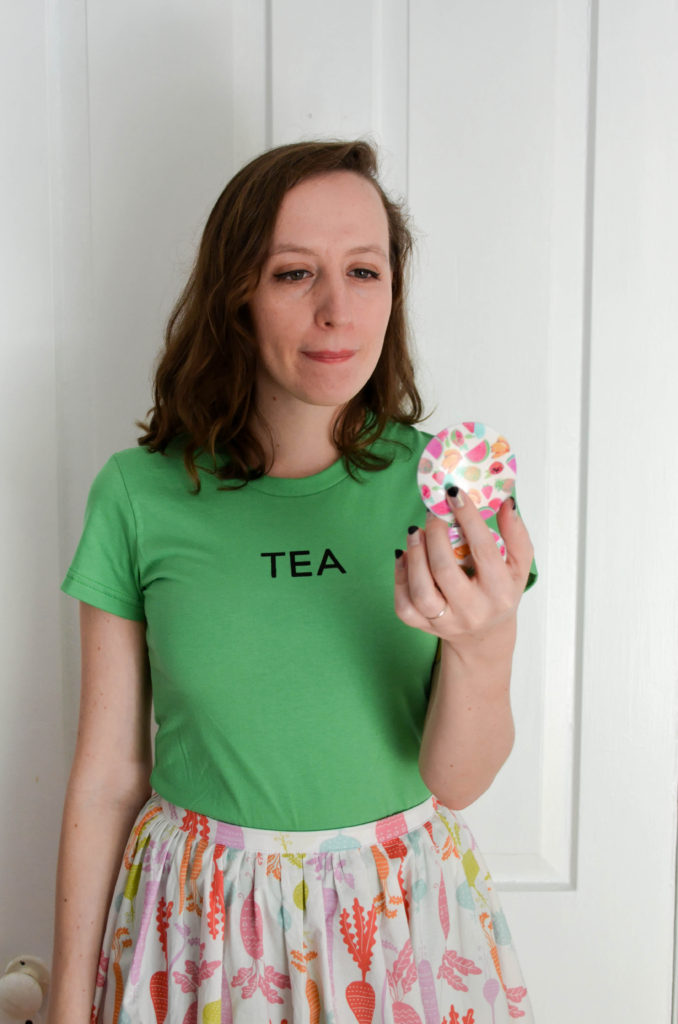 All this concern over ethical and sustainable practices can really take its toll on the efficiency and profitability of production, but we think it's worth it. We make the screens by hand by coating them with a photosensitive emulsion, exposing my designs onto them and washing out the unexposed areas to create a negative. We then load, print and heat set each t-shirt by hand, one at a time. It's a long, sometimes fun, sometimes frustrating process but, in the end, we create a product that we are proud to stand behind.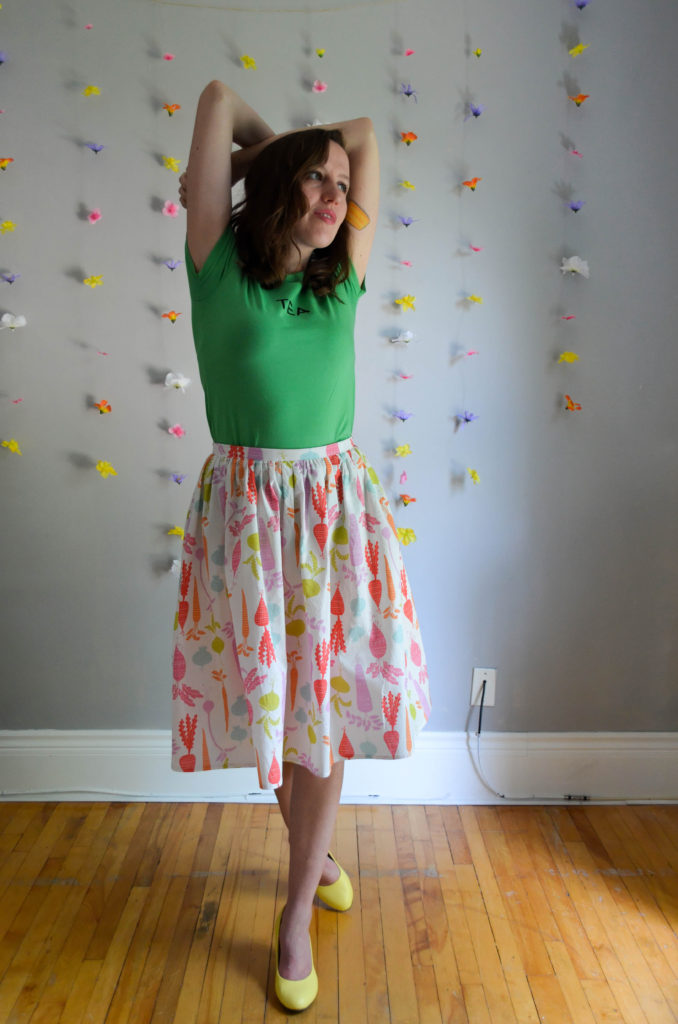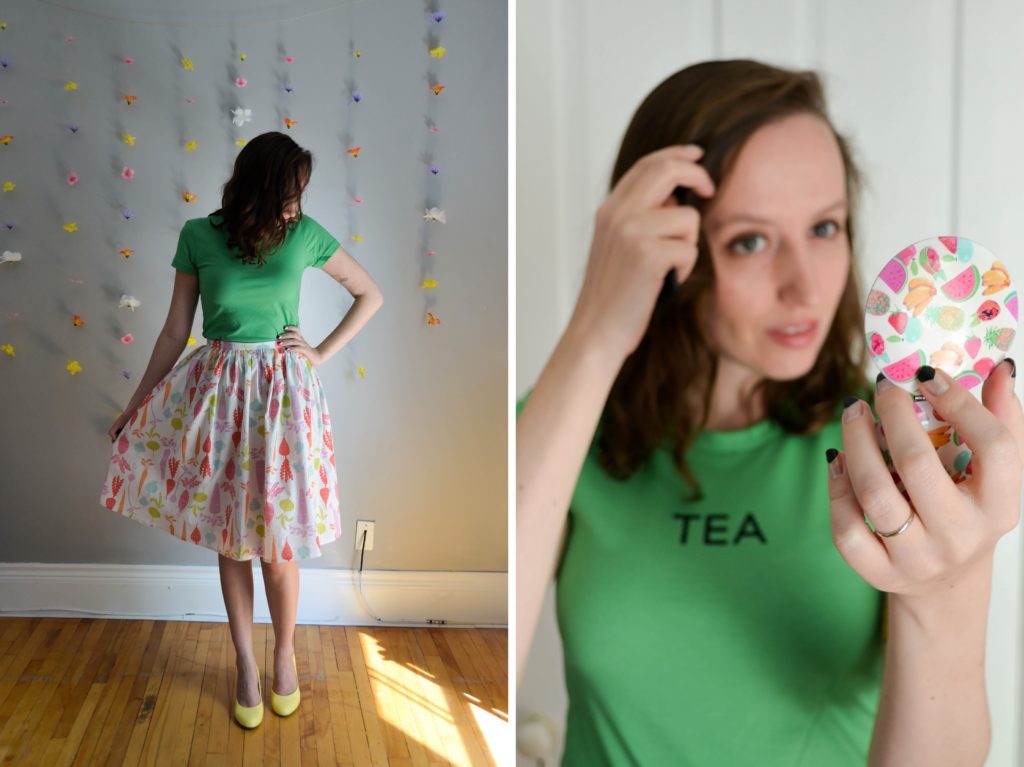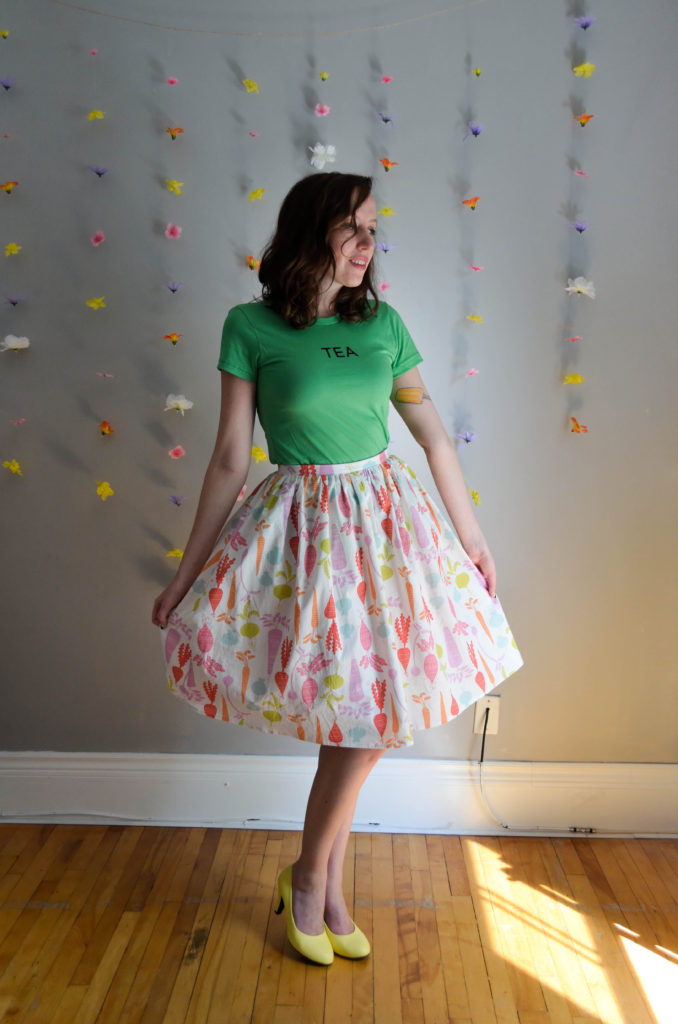 Top Sophster-Toaster
Skirt Sophster-Toaster
Shoes ModCloth (another colour)
All photos by me.