Fall has always been my favourite season. The clear blue skies, wool socks and warm apple cider of fall will always beat the sticky humidity, dusty road work, and stinging, biting bugs of summer for me. There's so much pressure to enjoy the short Canadian summer, but fall changes things. Fall is all about relaxing, snuggling up under a big blanket with the person you love and watching the leaves change so slowly, you'll hardly recall when it actually happened.
I look forward to working with fall fabrics all year long. The rich textures, romantic colours and woodsy prints give my creativity the jump start it needs after a lazy summer.
The first fabric I've chosen to work with this year is a french rose, mustard and charcoal arrow print on cream designed by Andrea Lauren. When I saw this fabric, I thought the colours were perfect for this time of year, when the seasons start to blend, so I planned a dress with a cut to match.
The Right Direction Dress features a bodice with a sweetheart neckline and cap sleeves from a modern, vintage inspired pattern and skirt with a slim silhouette and long, tea length hemline from a vintage 1952 pattern.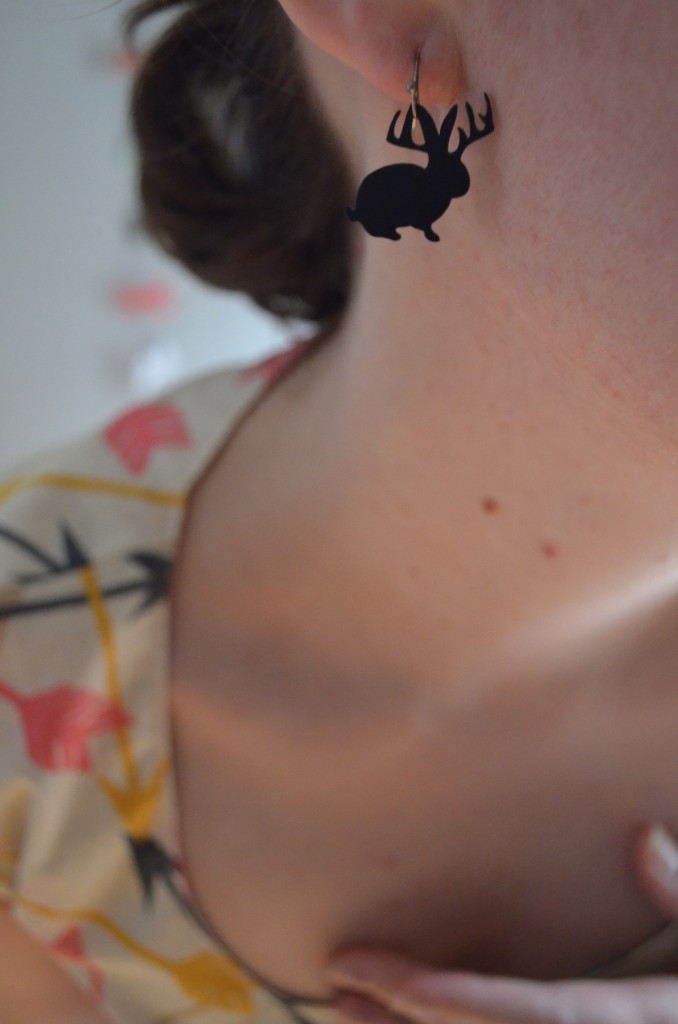 These amazing earring were a gift my brother gave me a few years ago. I later told him how cruel it was to buy such great earrings in black and then give them to a brunette.
Dress: Sophster-Toaster | Belt: hand-me-down from a friend | Shoes: ModCloth | Earrings: gift
In accordance with my ongoing effort to offer every design at multiple (more affordable) price points, I made a top version of this dress as well.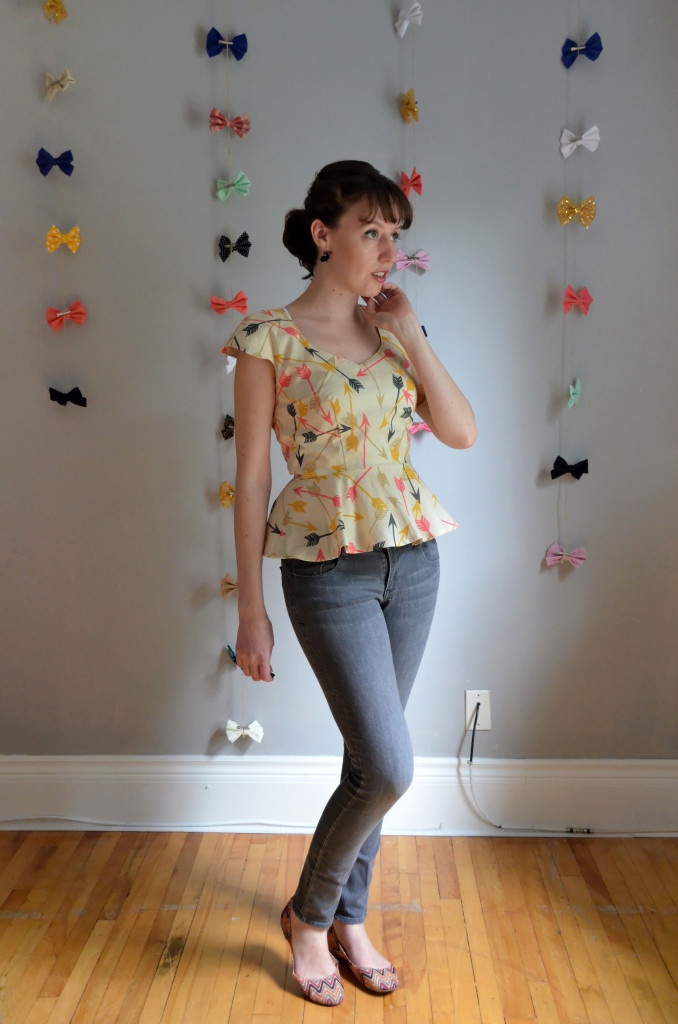 The bodice of The Right Direction Top is identical to that of the dress. I added a circle-cut peplum to up the 1950's charm.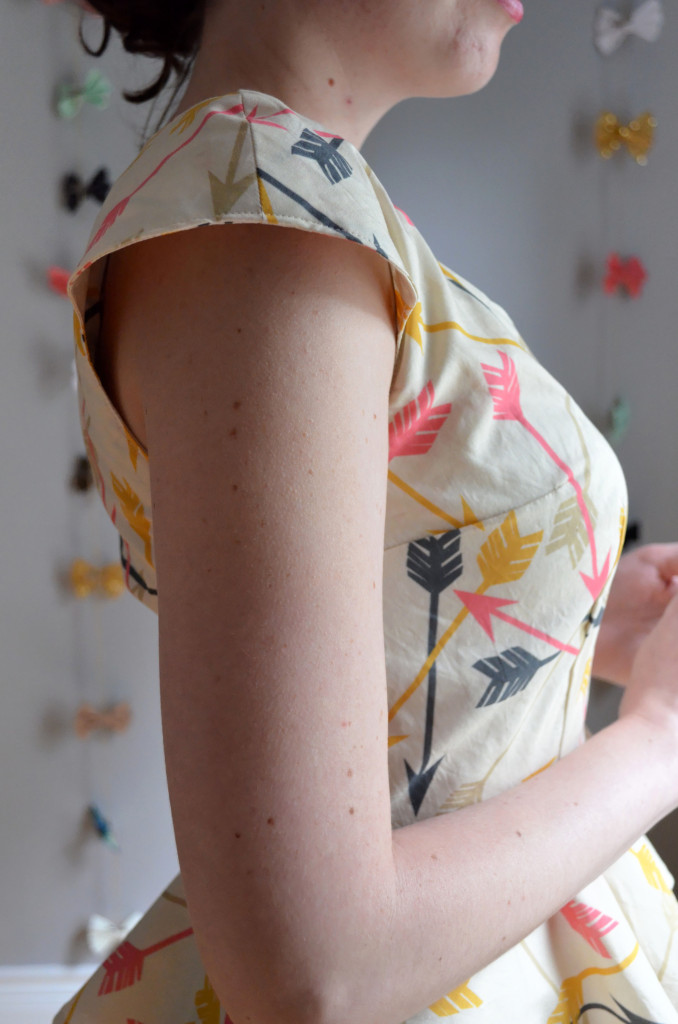 Top: Sophster-Toaster | Jeans: Old Navy | Shoes: Zigi Soho | Earrings: gift