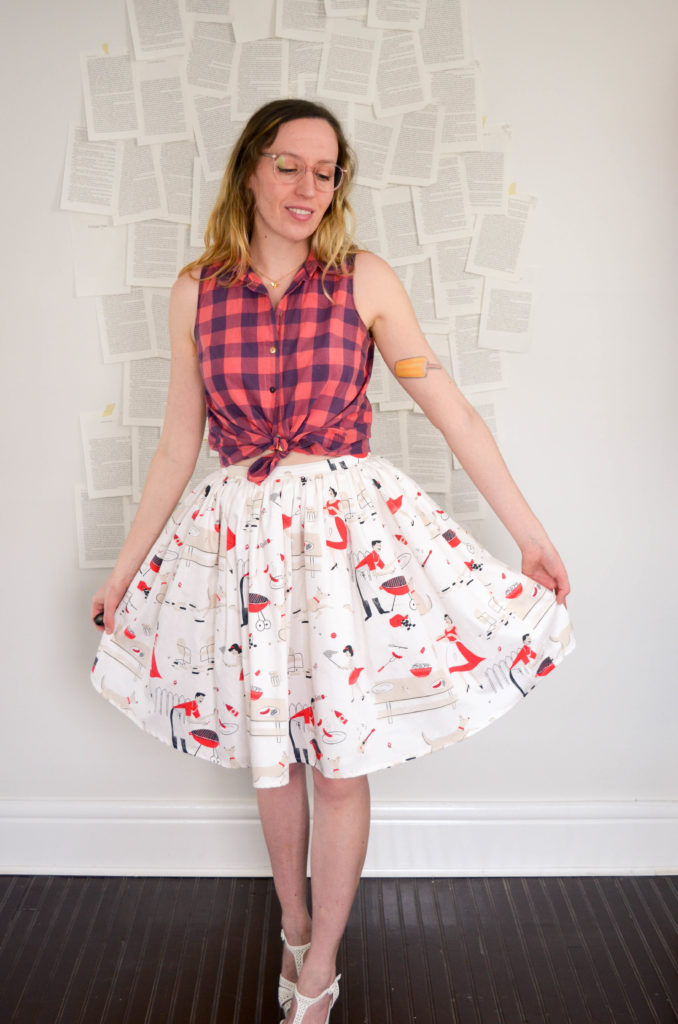 I am so in love with this new skirt from my new summer collection. Of all the new pieces I have planned, this one held the weakest picture in my mind. Once all the components arrived and I sat down to work on a sample, I had to go dog through my stack of notes to find my written plans because I couldn't remember what it was supposed to look like. Even while making it, my vision of the final product was blurry. The organic cotton felt so soft and the colours popped so beautifully, but it wasn't until I stood up from my sewing machine, after having just sewn the full and fluffy voile lining in, and pulled everything around to sew the back seams together that I knew I was onto something. I had the weakest vision of this skirt, other than I knew I wanted to work with the subtle diagonal lines of the print, and it turned out to be one of my favourites: love at first sight.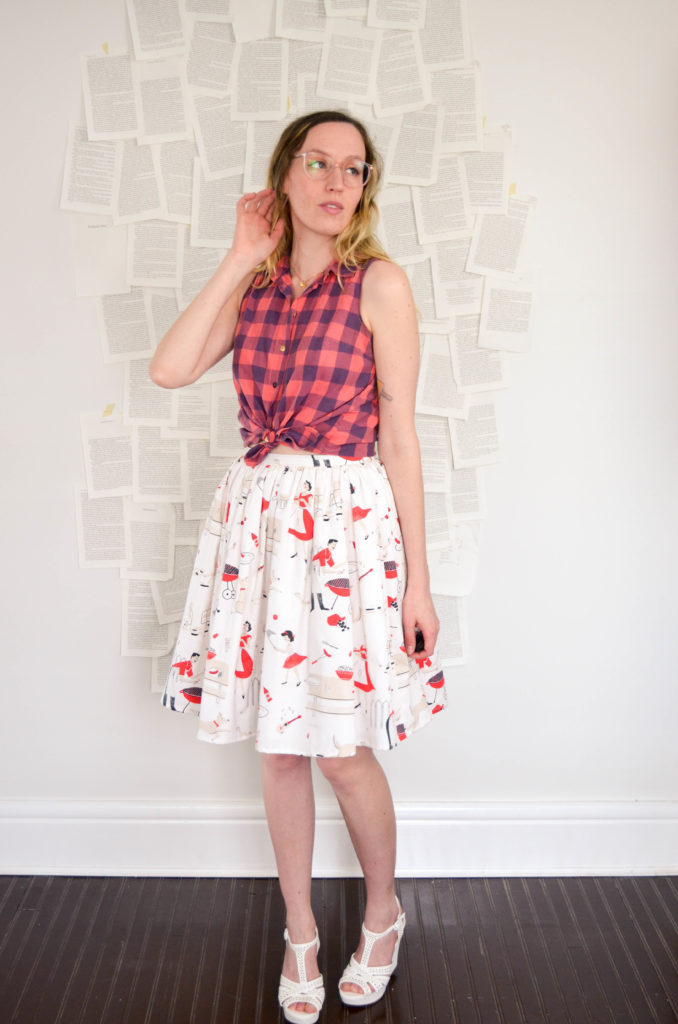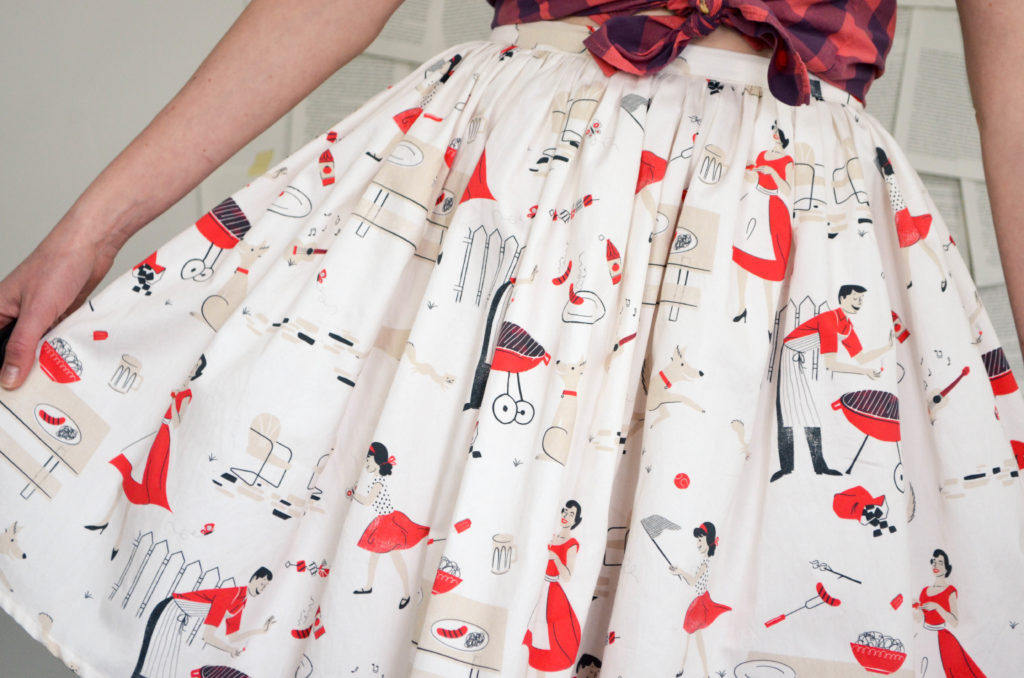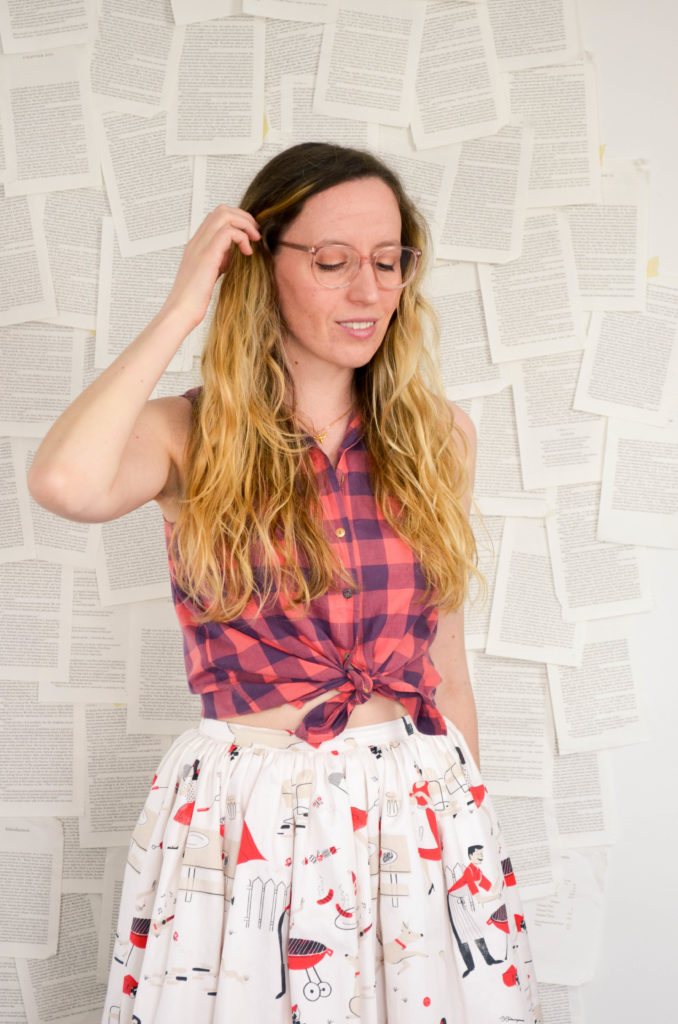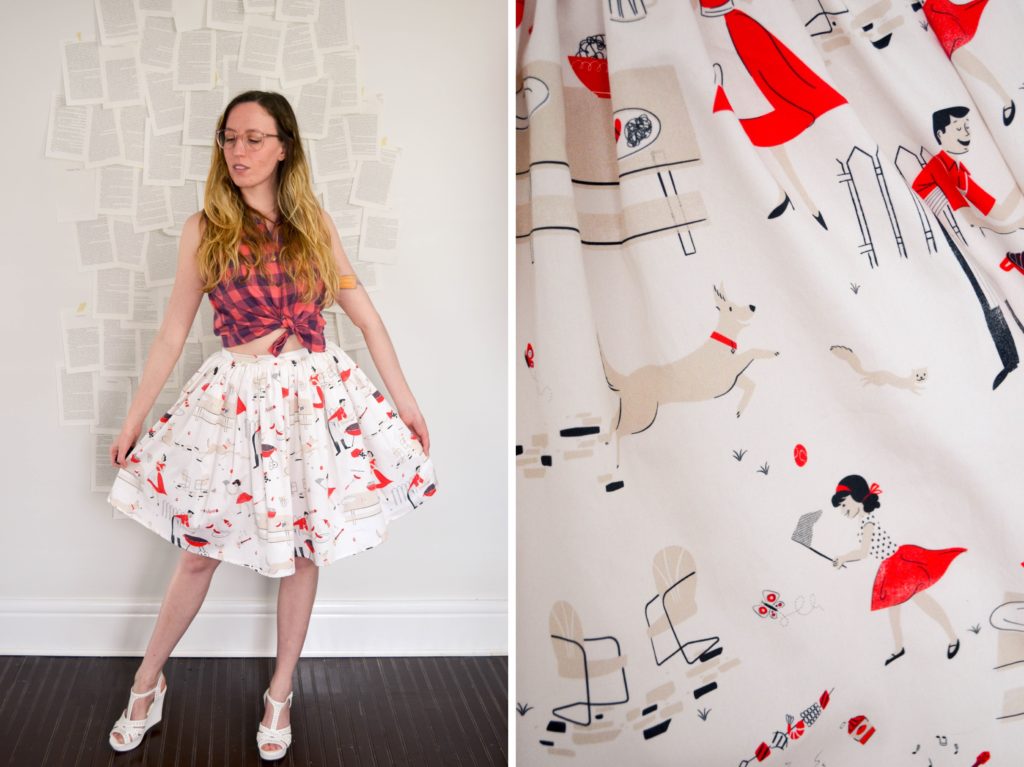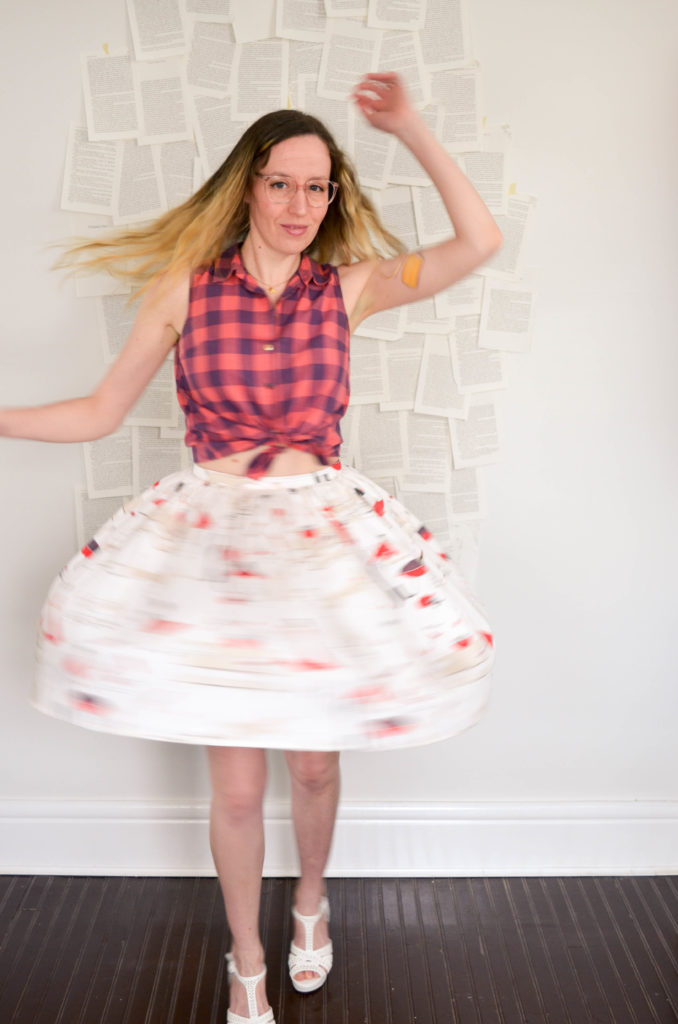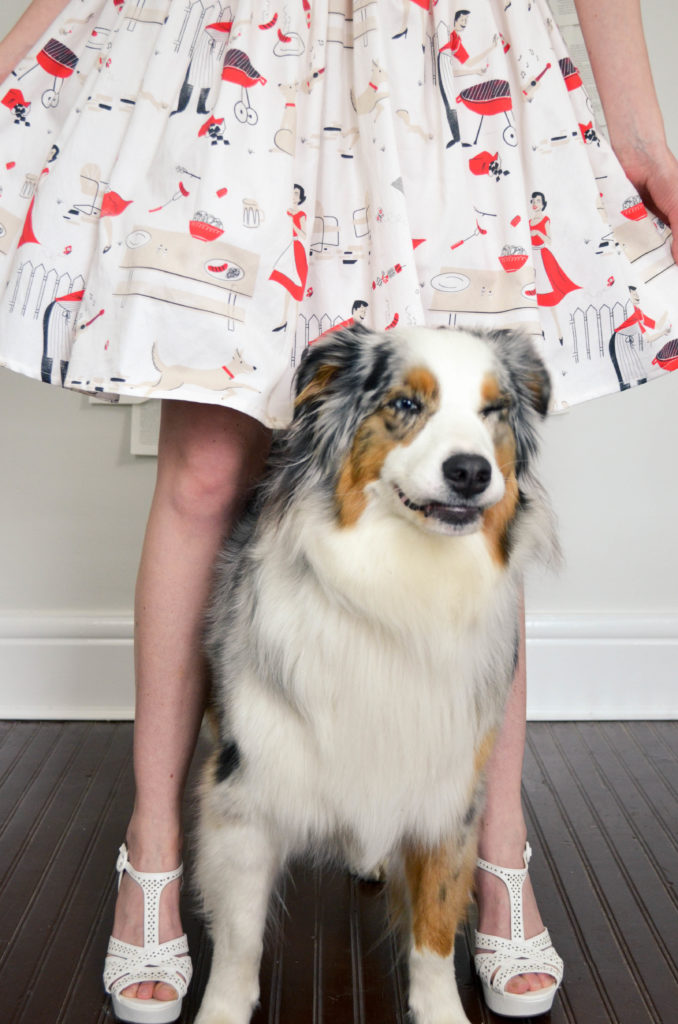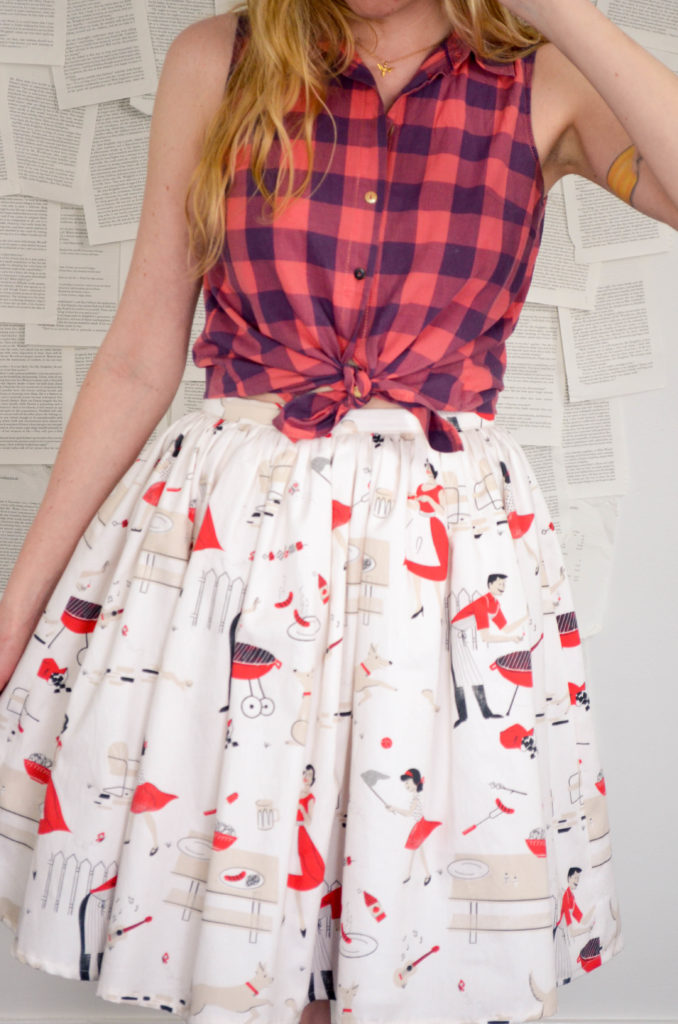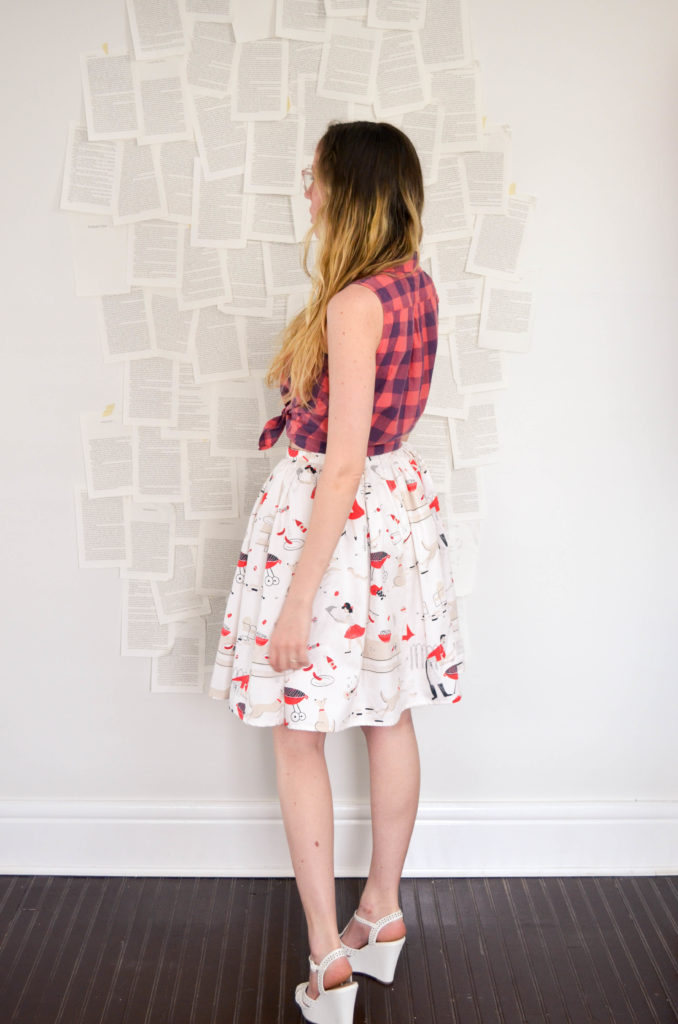 Skirt Sophster-Toaster
Glasses Warby Parker
Necklace Emery & Opal
All photos by me.