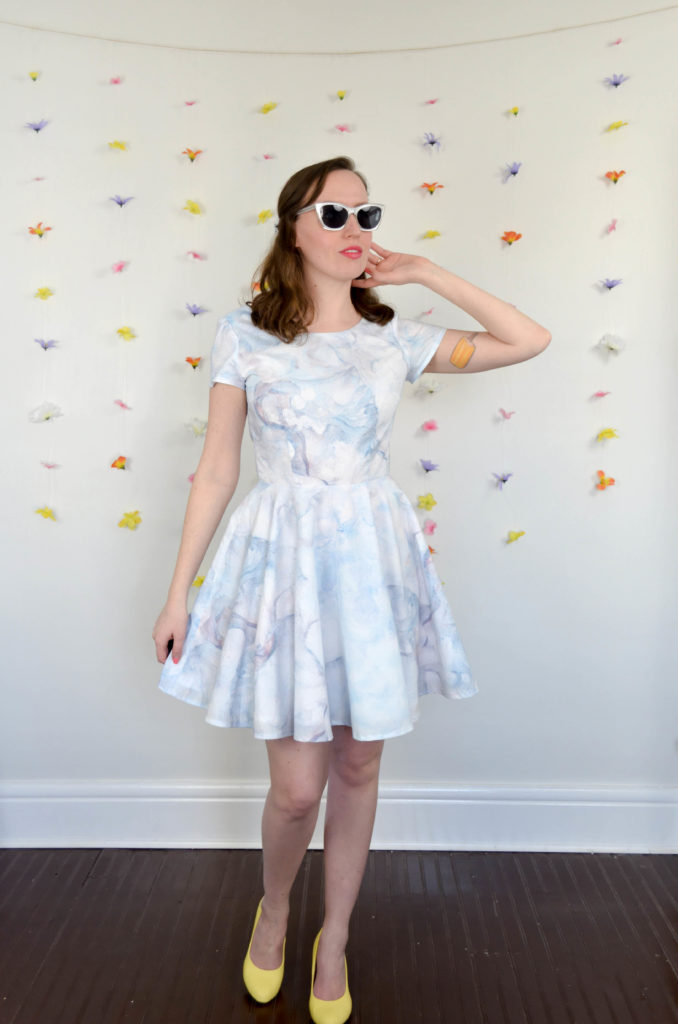 I thought this ethereal, marble print fabric was perfect for winter the first time I saw it, almost a year ago. Through spring and summer I kept looking at it, excited to design a dress when the right season came around – but that pined for design never came to me. Nothing I could think of seemed right when I tried to picture the finished dress. When winter came, desperate and defeated, ready to give up on this fabric I loved, I realized it was never destined to be a winter dress.
Once I let go of the idea that this fabric would make a beautiful, winter pastels type dress, the concept for the new Daydreamer Dress came to me so freely, I knew this was how it was always meant to be.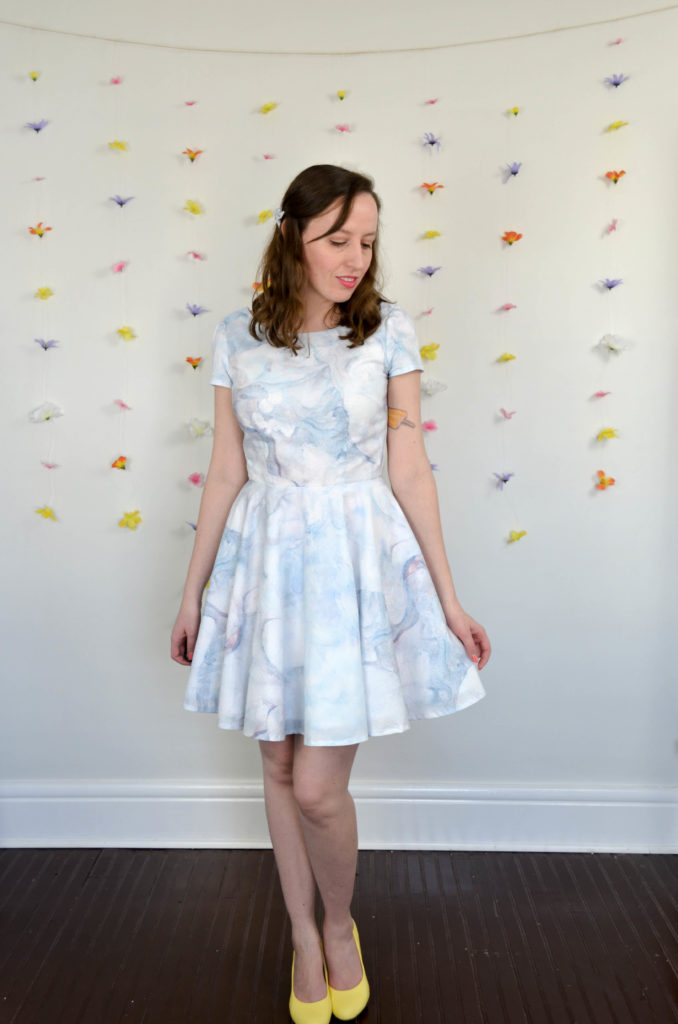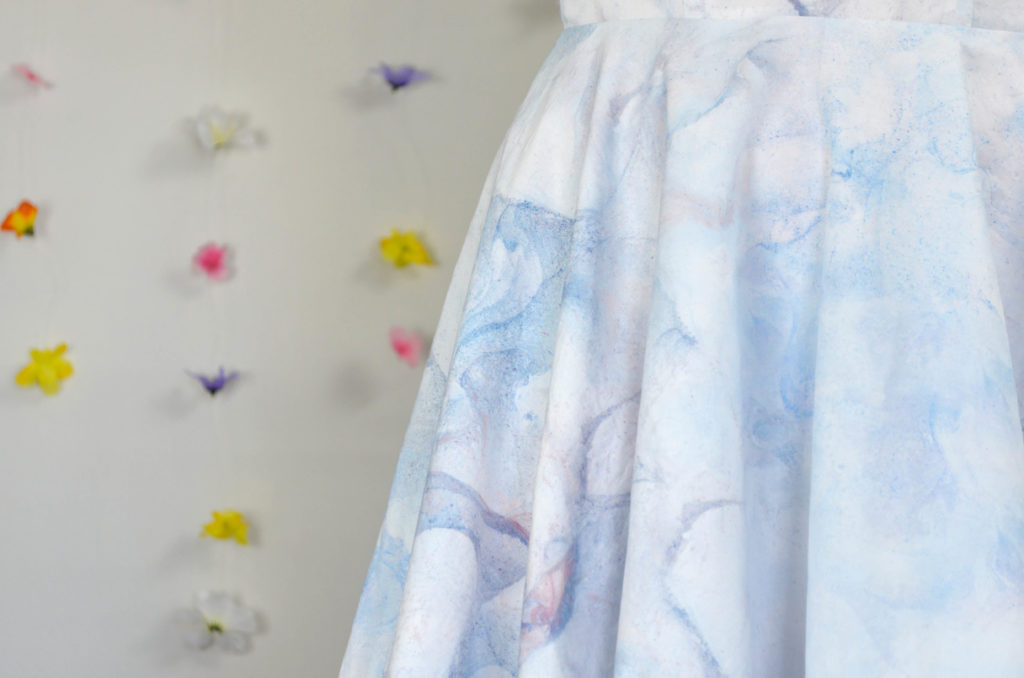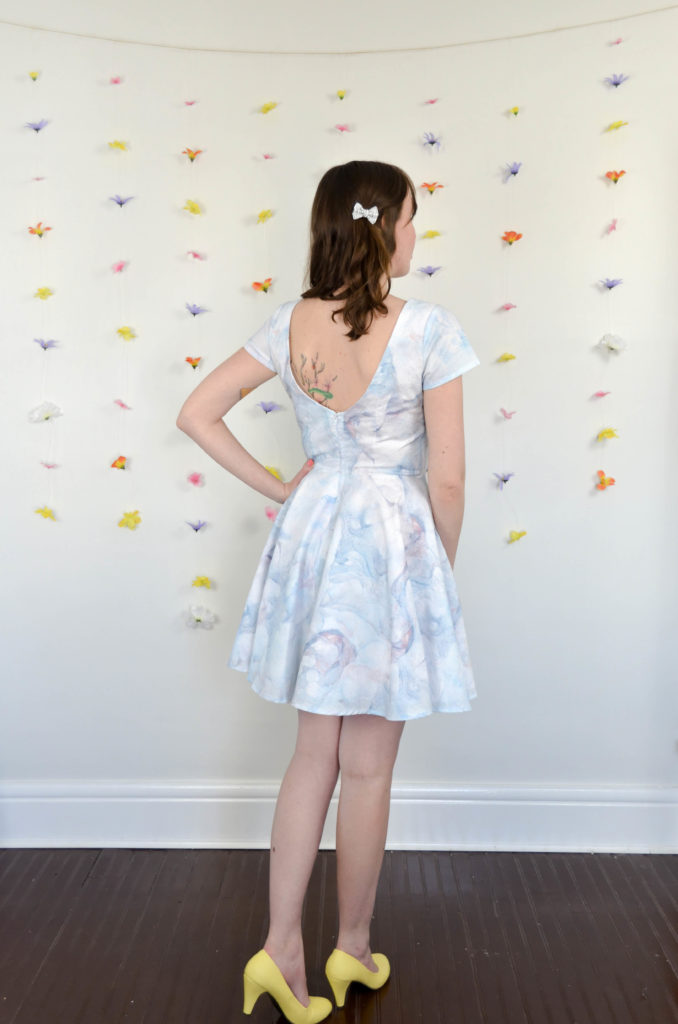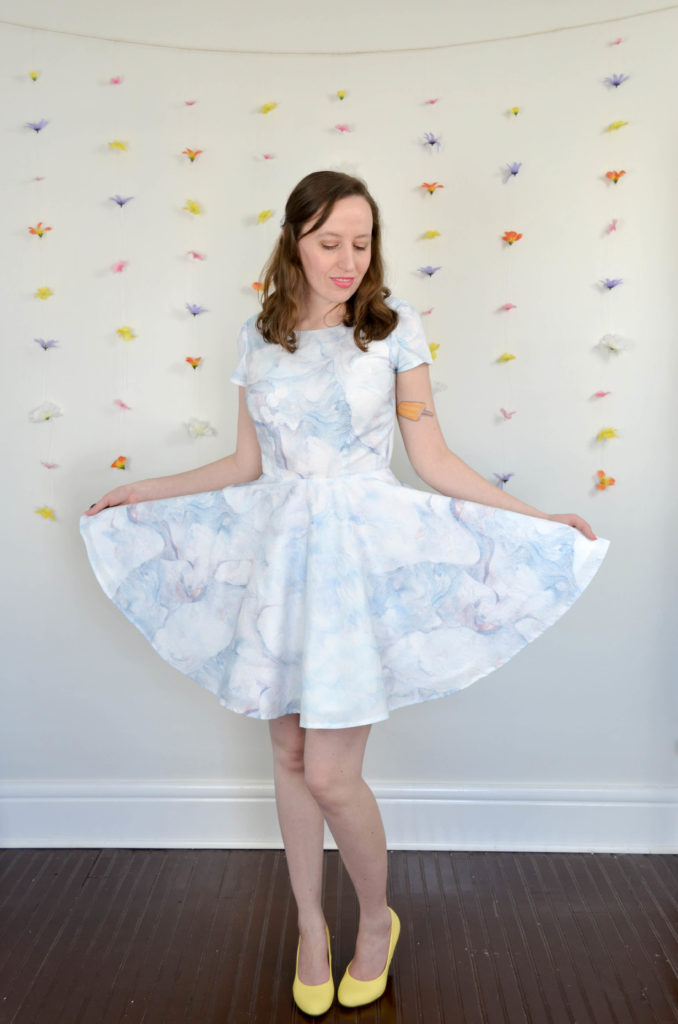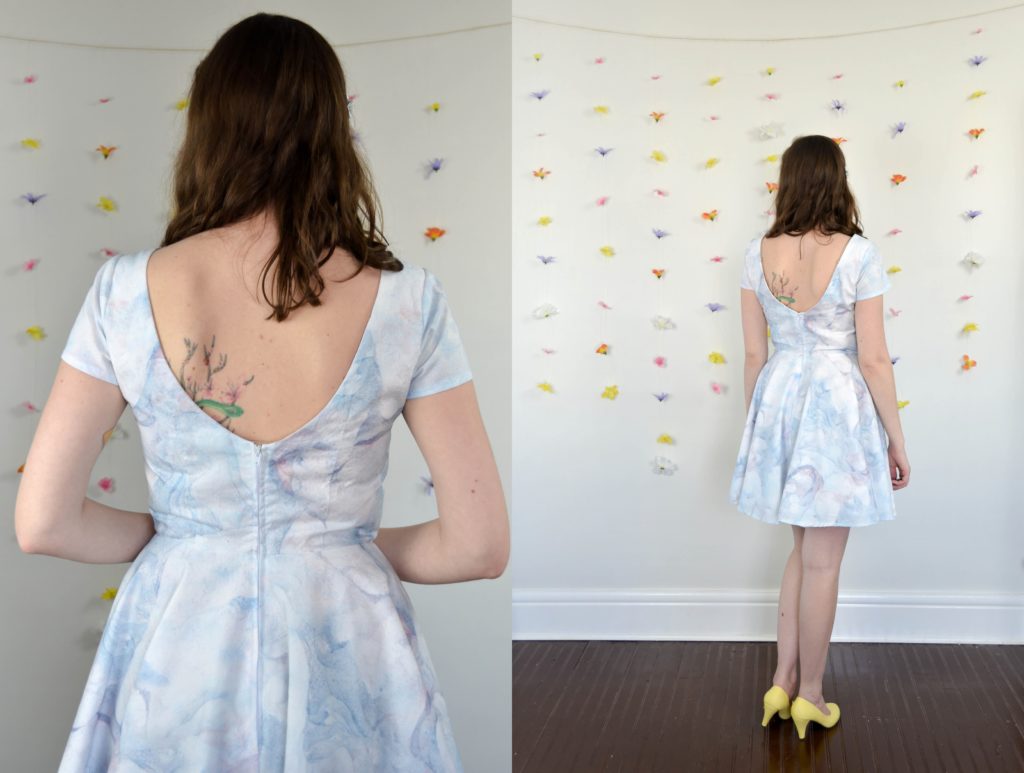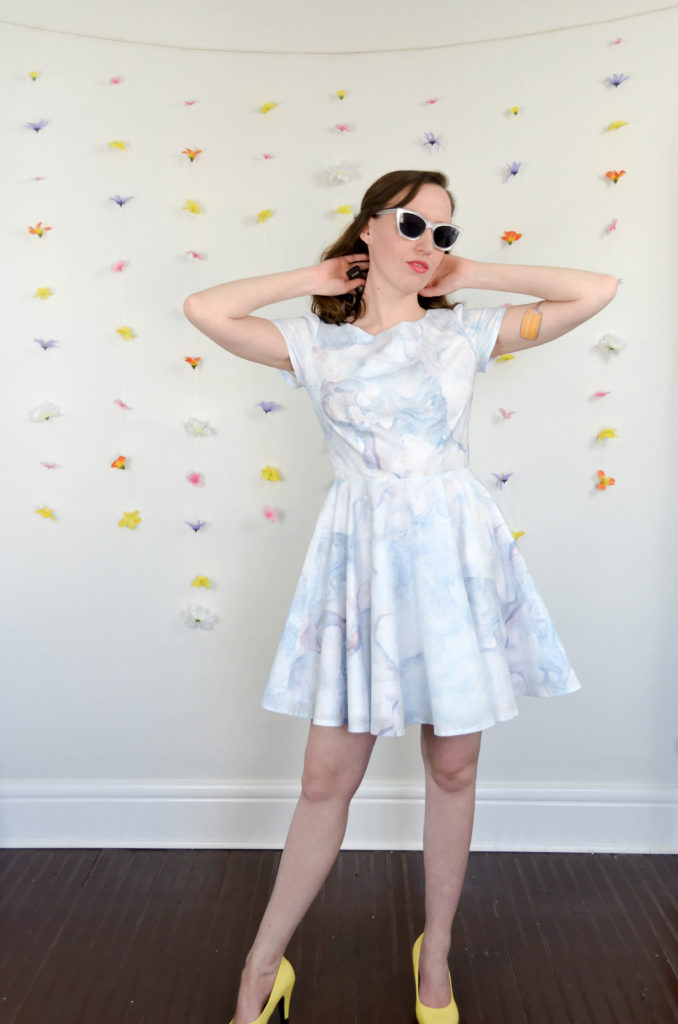 Dress Sophster-Toaster
Shoes ModCloth
Bow Sophster-Toaster
Sunglasses ModCloth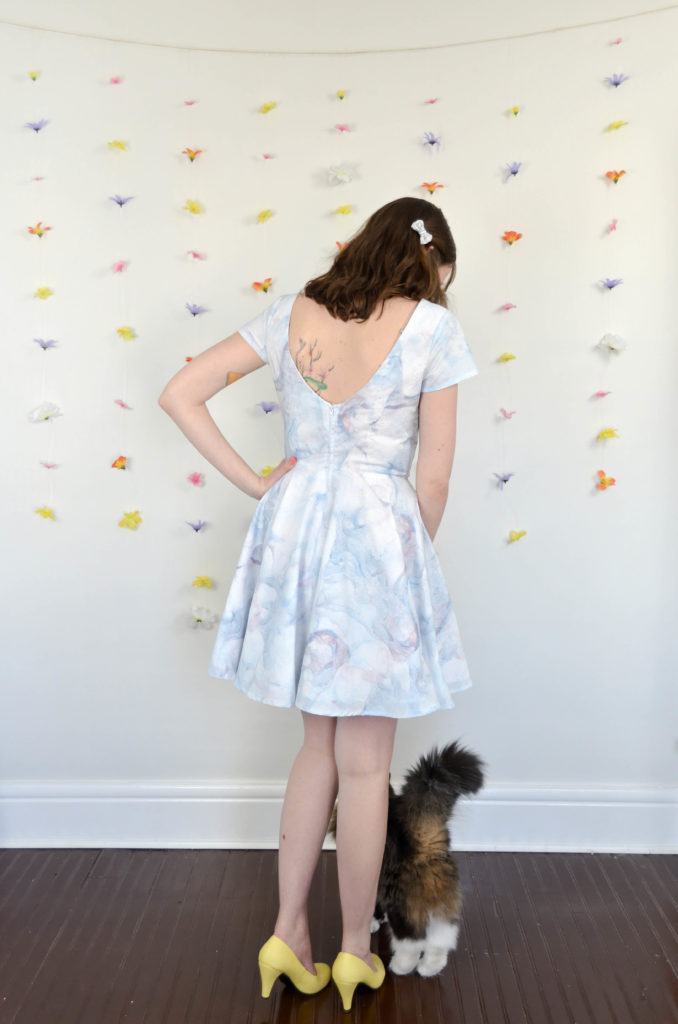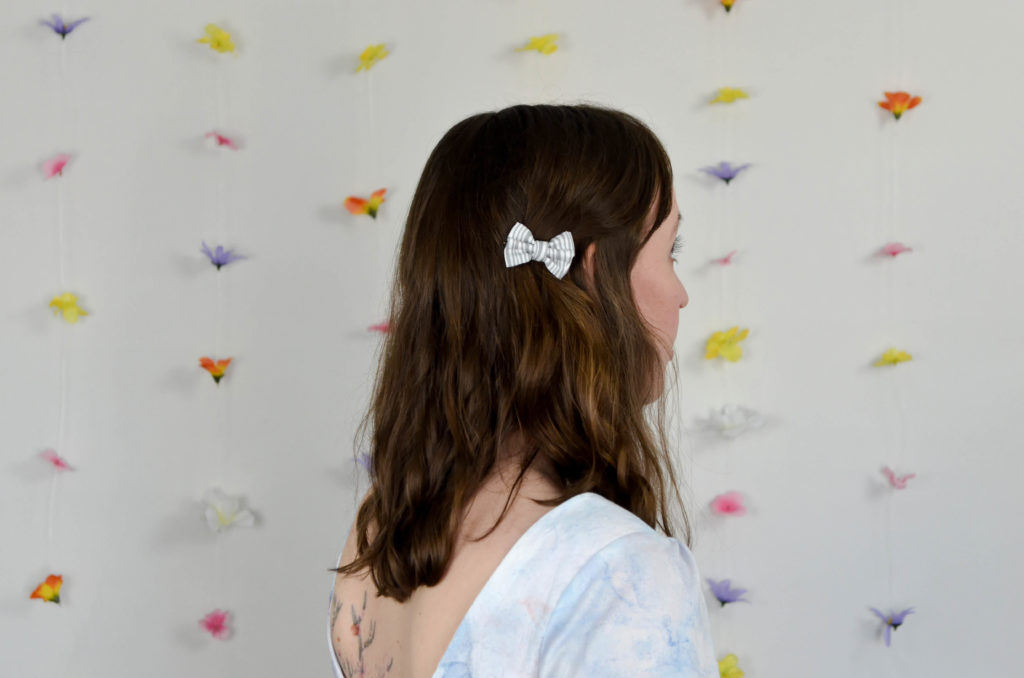 All photos by me.