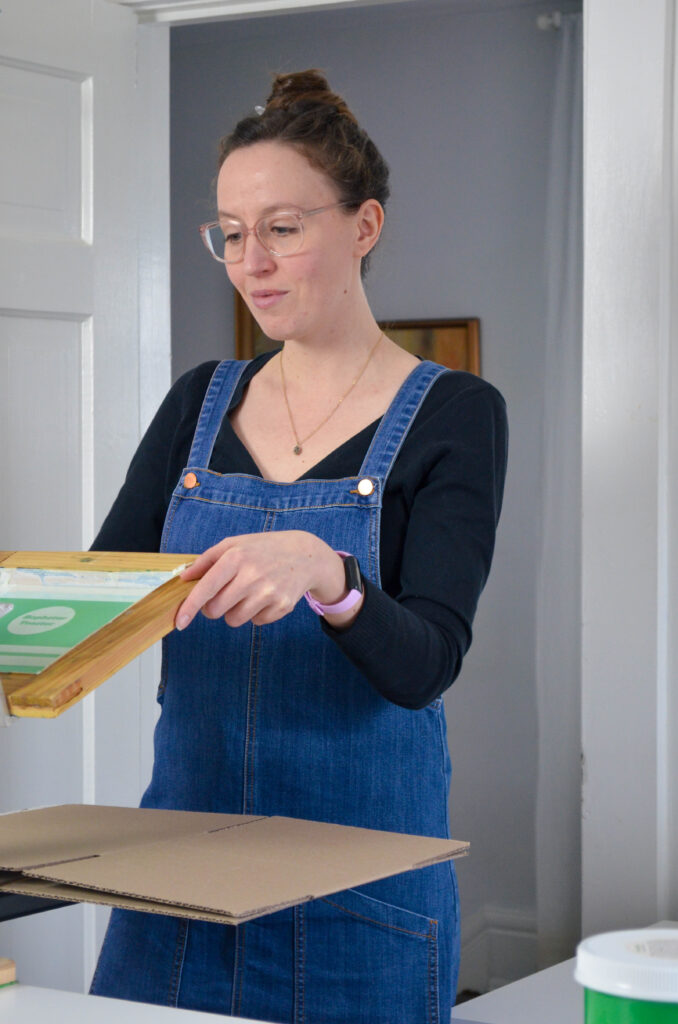 My wardrobe became really practical over the pandemic. My habits and hobbies changed and my clothing slowly evolved to reflect that. I didn't have much use for party dresses when all I did was work, garden, walk the dog, play my drums, and skate outdoors. As I let go of old dresses, skirts and blouses in cheap fabrics and bad fits, I gradually replaced them with sturdy denim jumpers, warm wool sweaters, and shorts and t-shirts I could move in.
I now needed things that could go from screen printing, to walking the dog, to going out into the garden to dig something up for dinner. I had very little use for a delicate dress I couldn't get dirty in or a skirt that would rip if I took a full stride on my skateboard.
My wardrobe shrank quite a bit, as I seemed to be donating three to four things for every one I brought home. Around this time, I also started to really focus on only buying things that I thought were a 10/10 for quality, usefulness, eco consciousness, and fitting my style. I have a lot of empty space in my closet and dresser now, but I love everything I see and get a lot of wear out of everything I own. When I do need a party dress these days, it's so easy to choose one that I will look and feel great in, because the few I have now are all winners.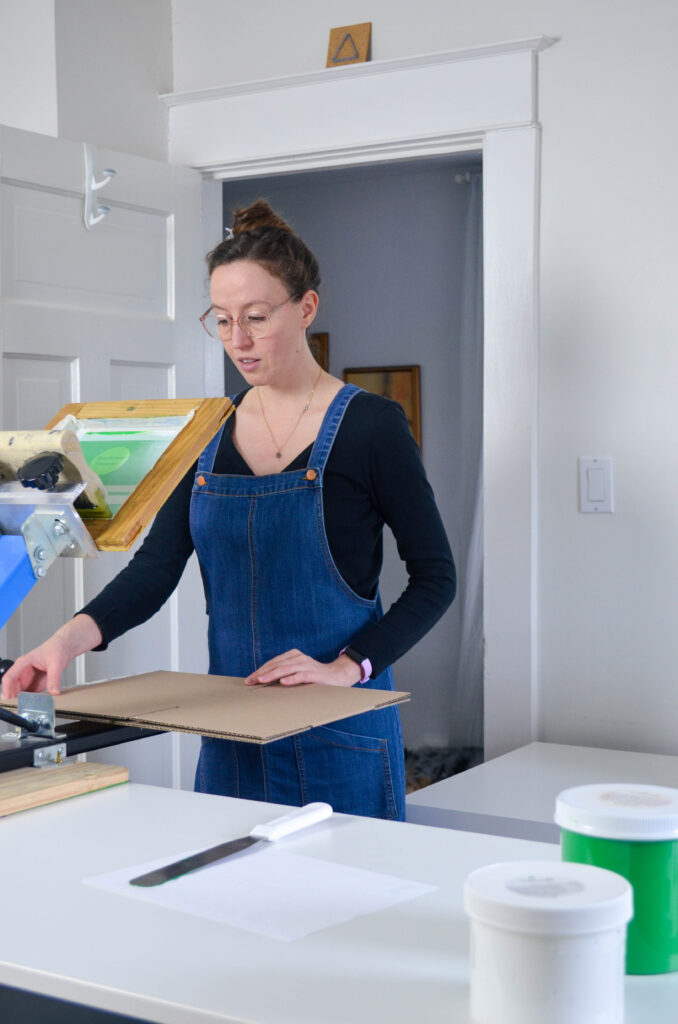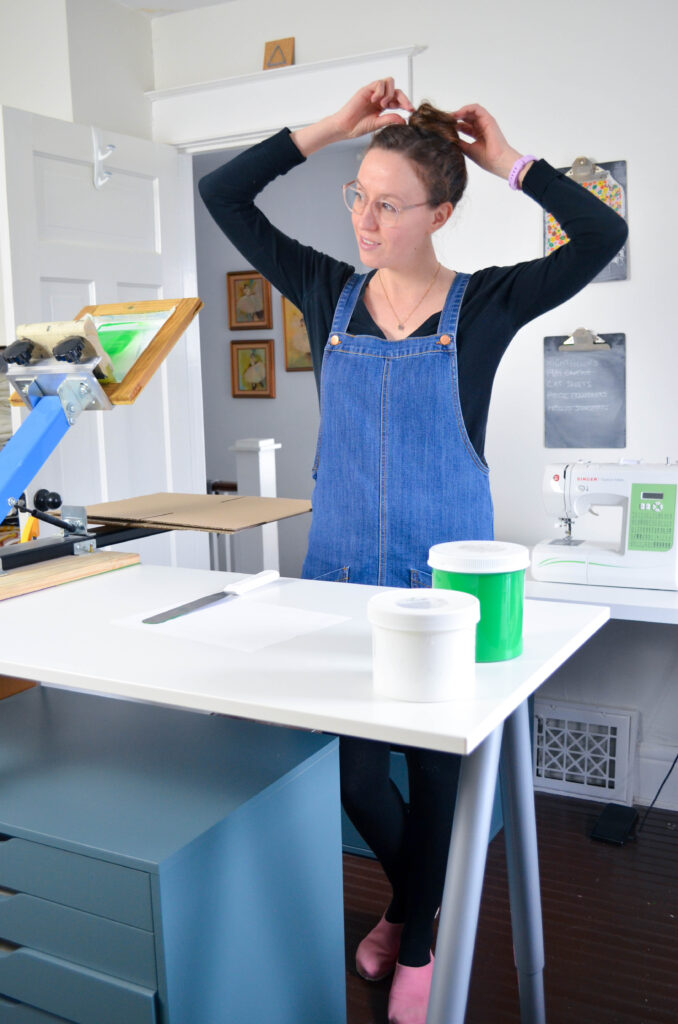 Jumper Angry Rabbit
Wool Tights Rachel