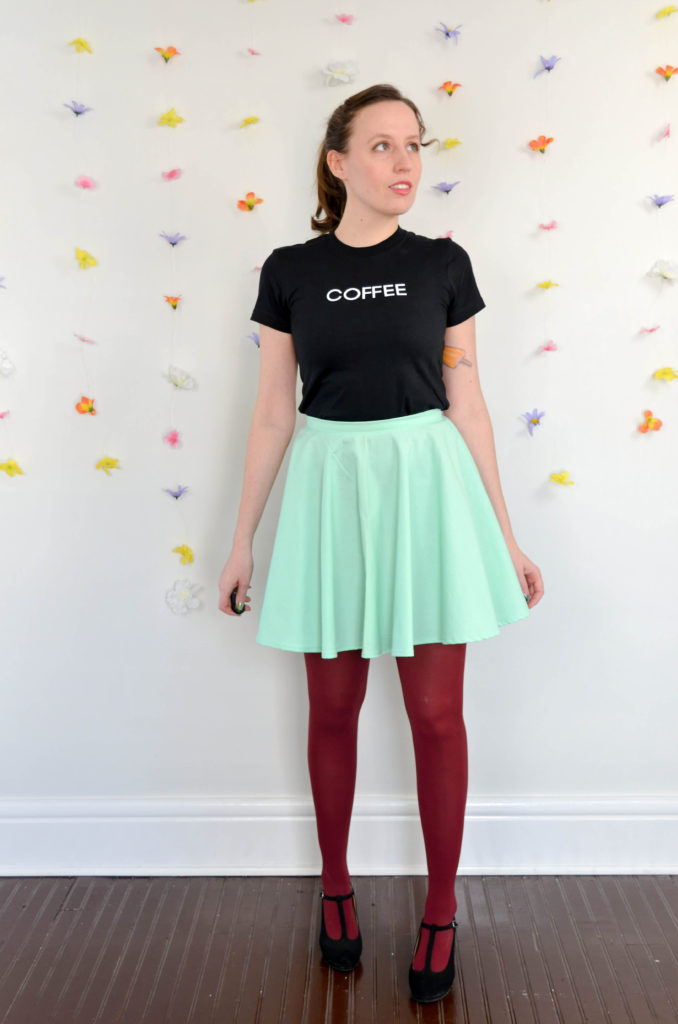 I don't think I've ever been more excited for spring! We bought a house with front and back gardens that need a lot of work late last summer. We were able to do most of the cleaning up over the fall and winter and now I am exceptionally eager to get the gardens in shape for spring and summer.
I'm so tired of wearing pants, sweaters, socks, and winter dresses with lots of layers. I want so badly to pull my light and colourful summer dresses out of their winter storage and throw them on with sandals. Maybe that's why my new Mint Macarons Skirt is an early spring dream.
I'm always itching to dress for spring at this time of year but it's just not quite warm enough yet in Canada. That's why my first new spring design is a heavier cotton skirt in the most classic of spring colours: mint. This skirt was made to be the first bit of spring in a late winter wardrobe.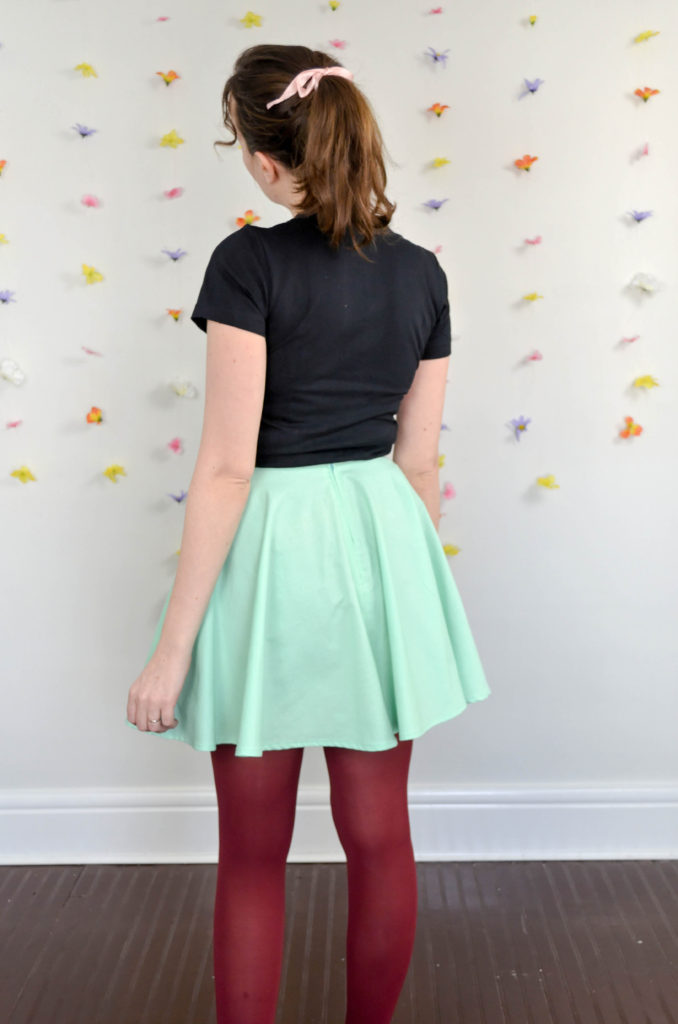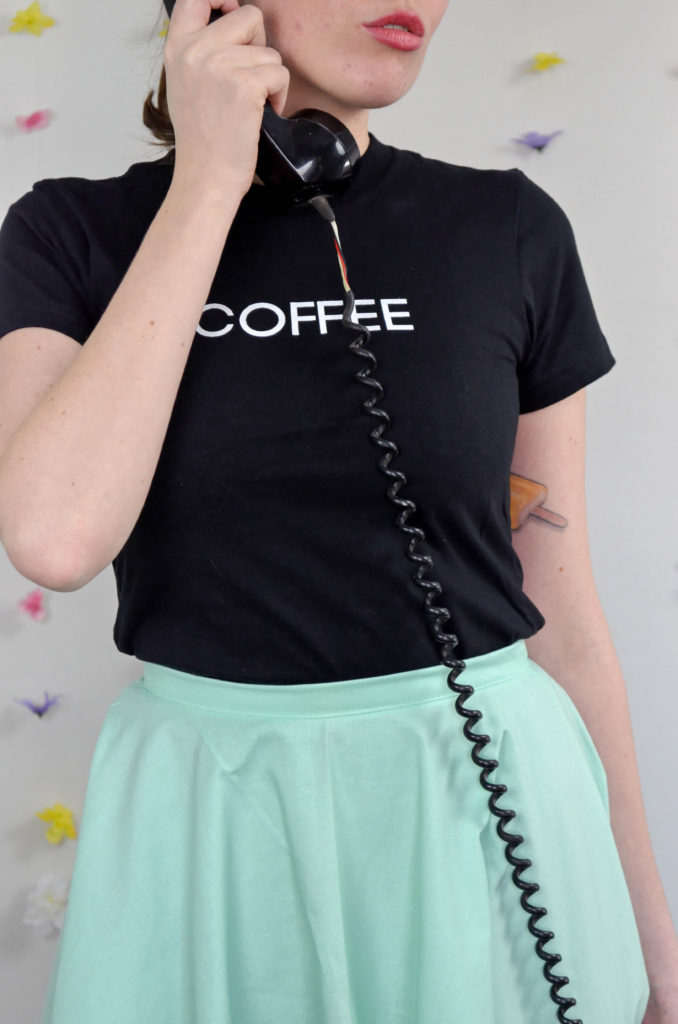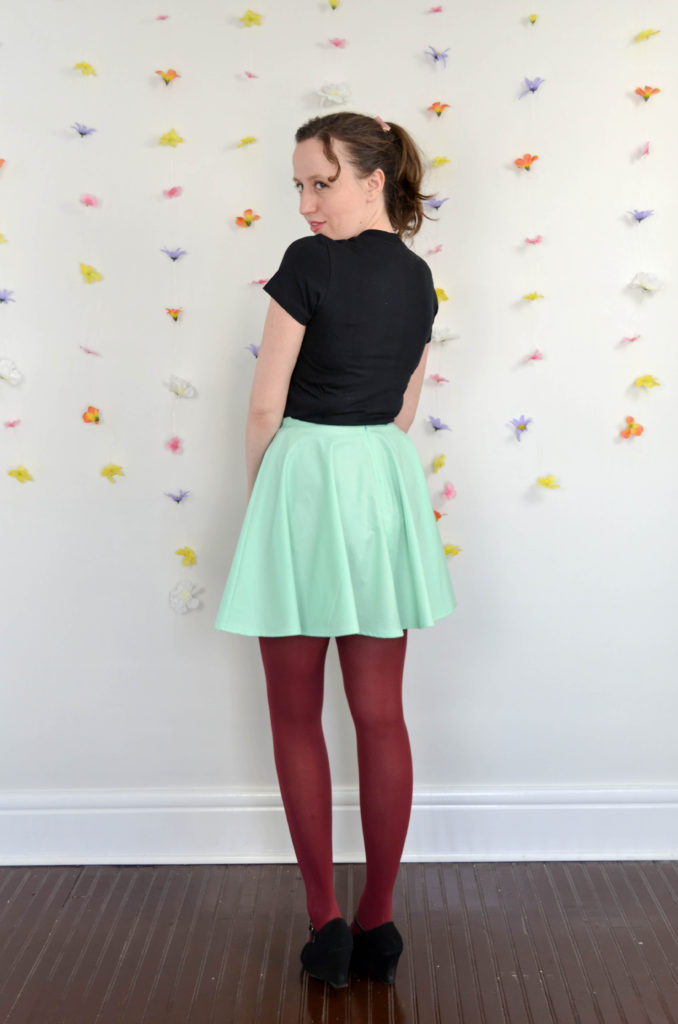 Top Sophster-Toaster
Skirt Sophster-Toaster
Tights Target
Shoes ModCloth
All photos by me.