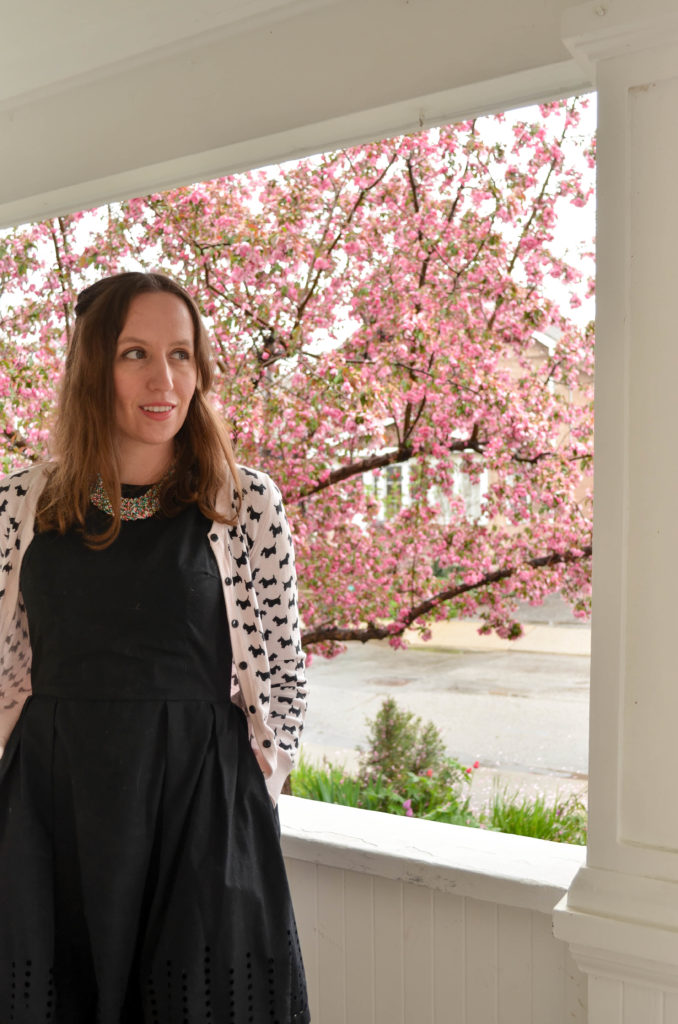 It feels like I haven't blogged in forever. I've been so busy getting ready for my biggest market of the spring/ summer season, the Spring HandMade Market, that I haven't had time for much else. It doesn't help that it rained for days and days and days after a fairly calm early spring. A friend told me over the weekend that we passed the average rainfall amounts for the month of May in the first two days of the month.
I don't think I've ever done a rainy day outfit, actually shot in the rain, before. So at the end of a week so rainy we had a road bridge guardrail collapse and both of our piers by the beach flood over, I decided to rectify this and use the gloomy weather to challenge myself to take some photos in less than ideal conditions. Plus, I couldn't risk waiting another day and letting those beautiful crab apple blossoms go to waste!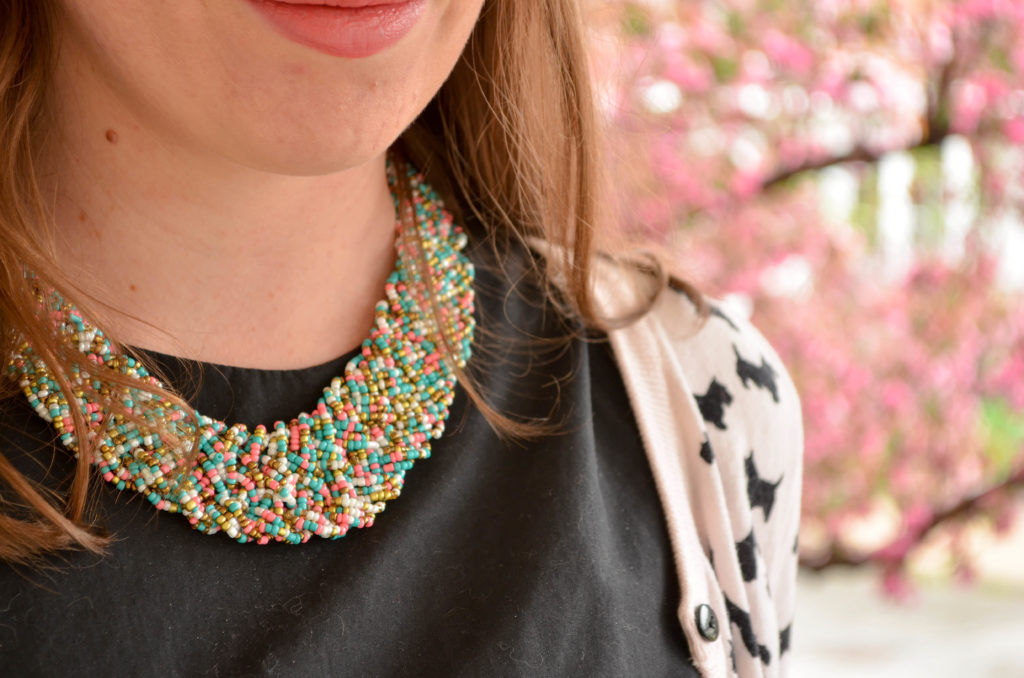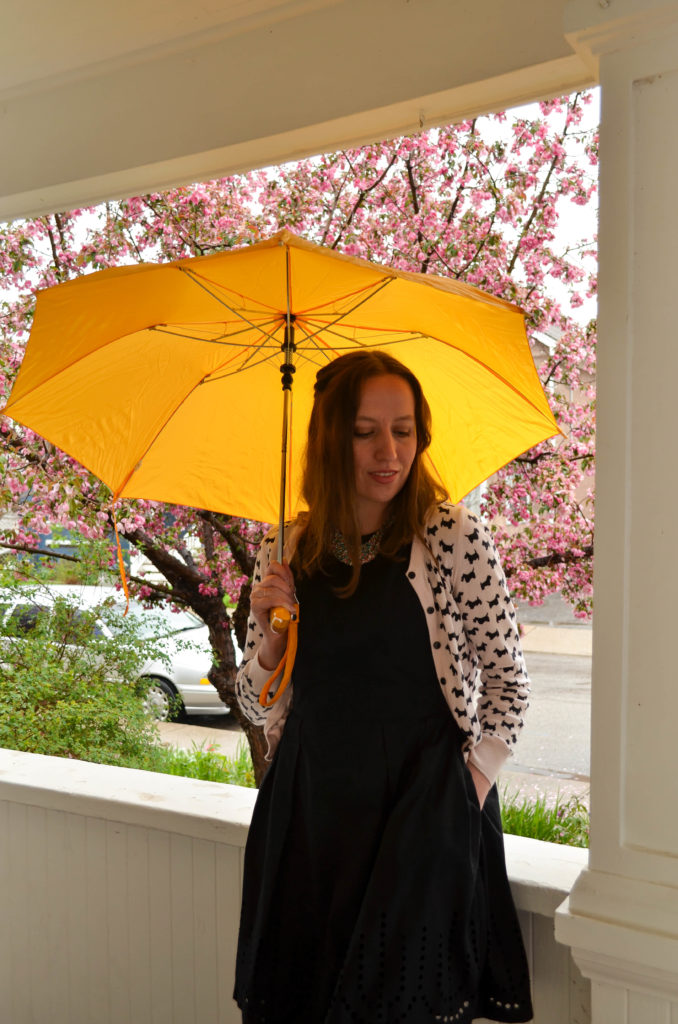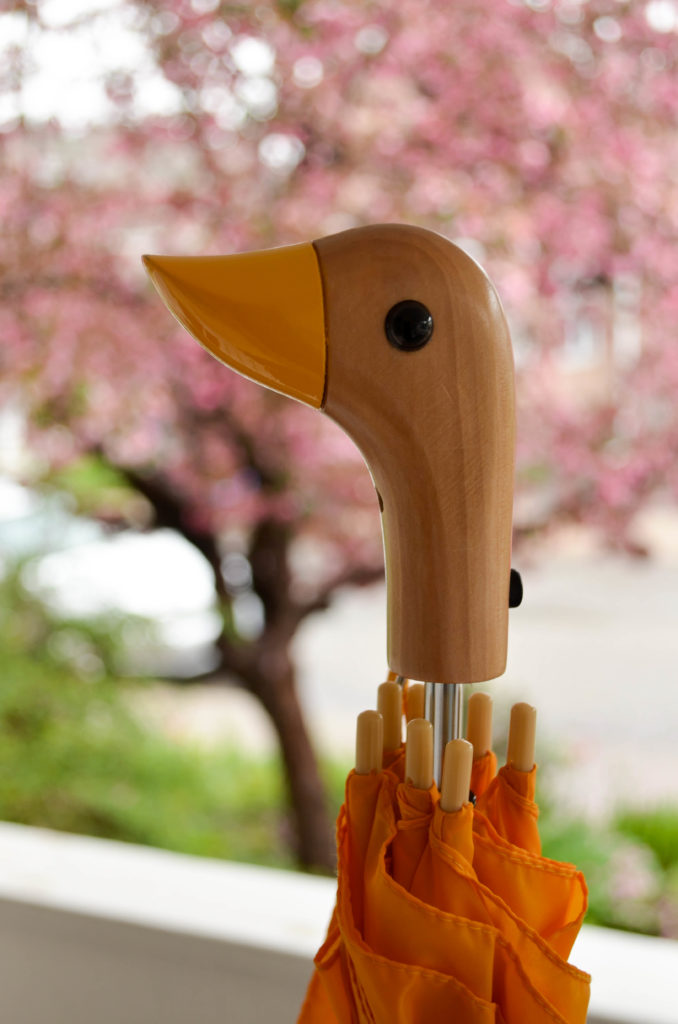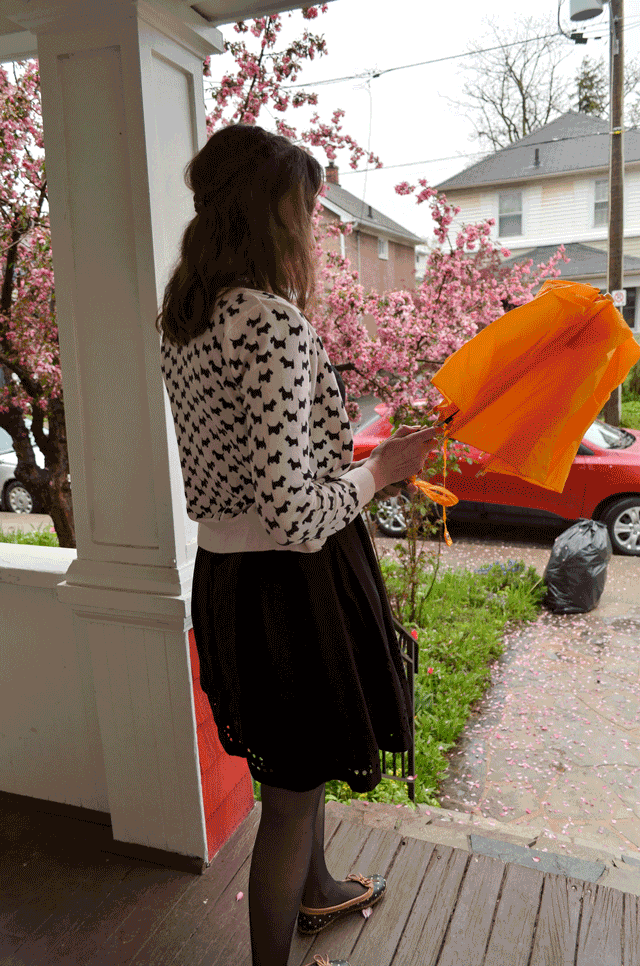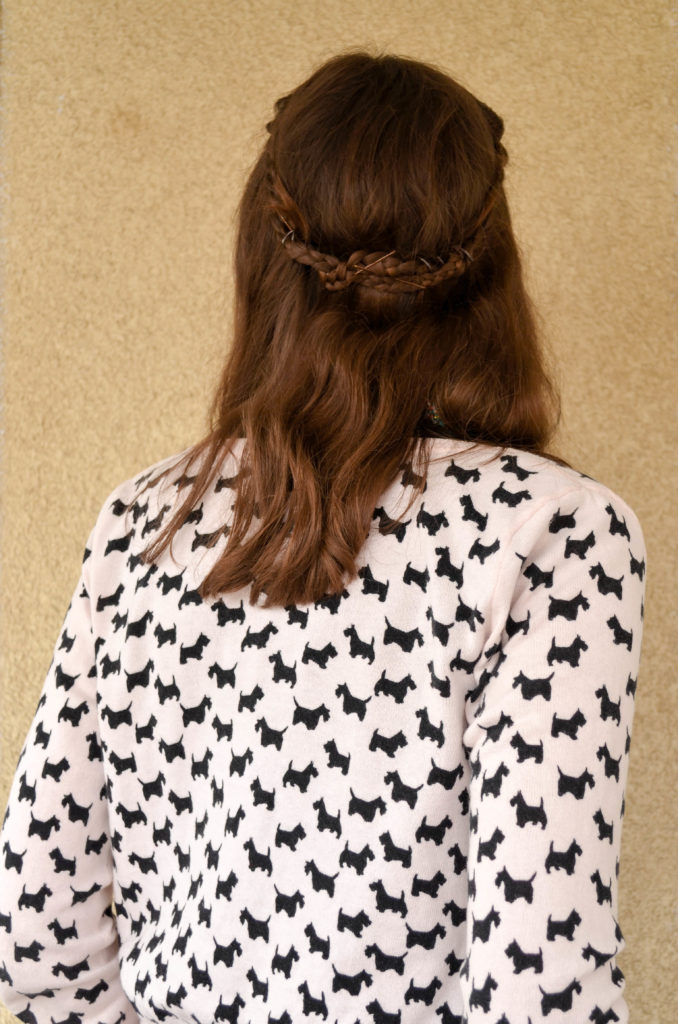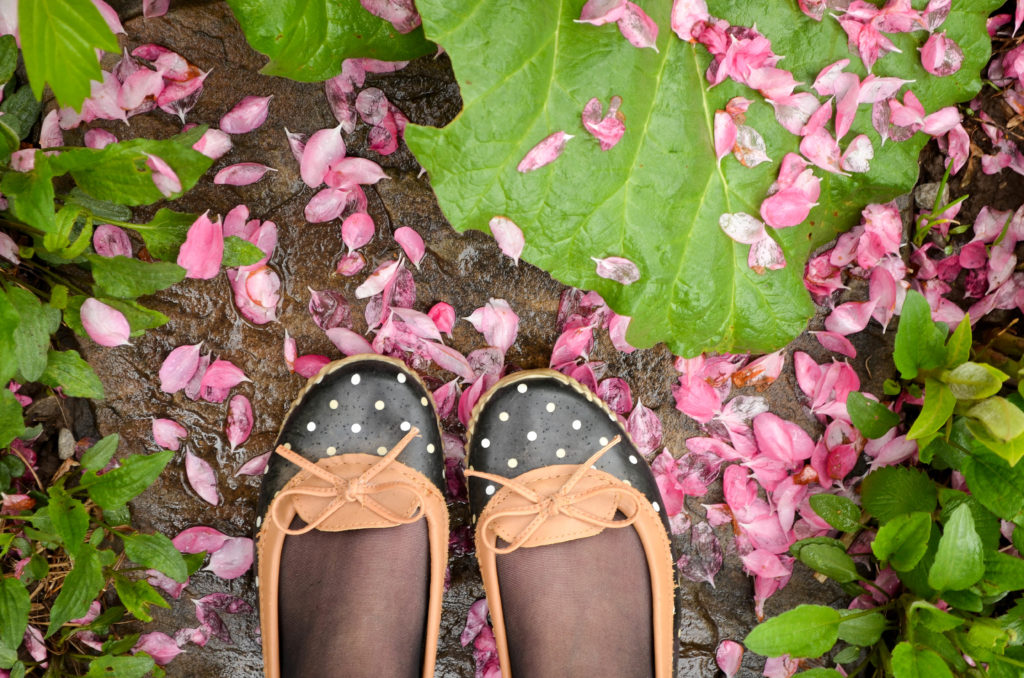 Dress GAP
Sweater H&M
Stockings ModCloth
Necklace street vendor in Panama
Ring Blue Ridge Notions
Shoes ModCloth
Umbrella Amazon
All photos by me.