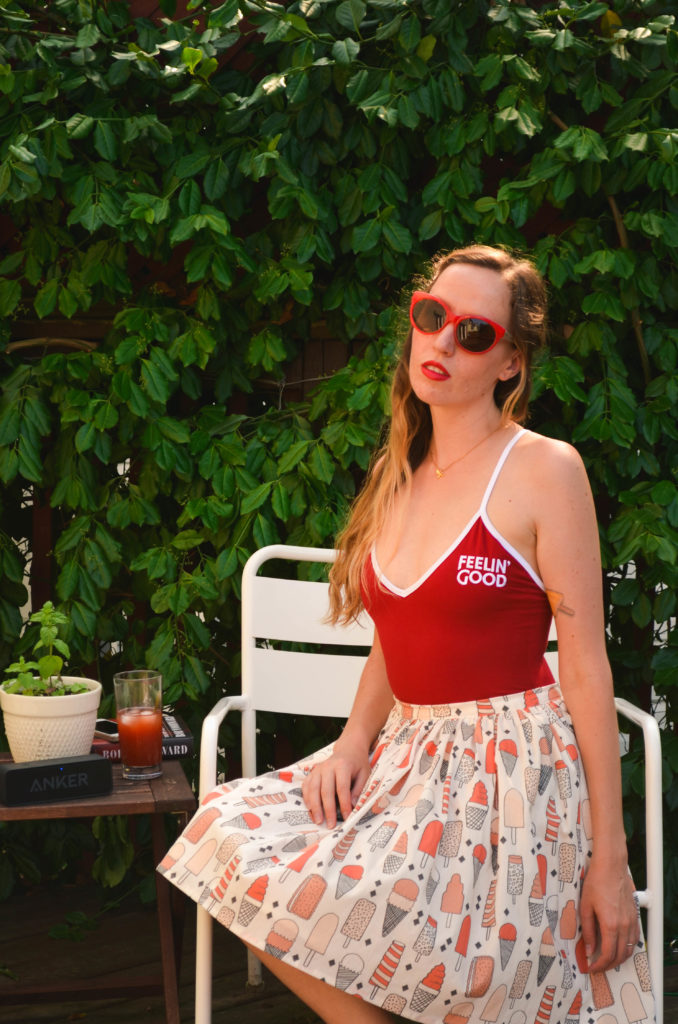 I'm finding, more and more, that my personal style is evolving into a fairly specific aesthetic that I've been internally referring to as California, 1982. I love anything with this vibe and snap up everything that possesses it, even when it doesn't exactly jive with my earlier mid century obsession.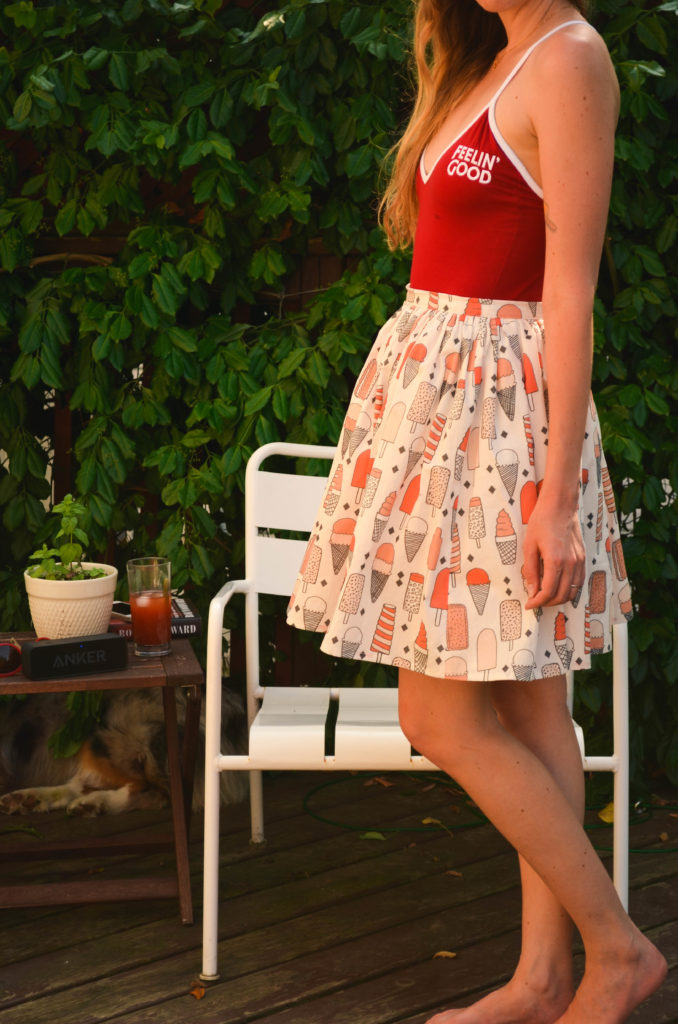 Living, as I do, in Canada, 2019, I don't get many opportunities to explore this new fascination. It's made for an even murkier transition from vintage pin-up to retro boardwalk babe. It's hard to find effortlessly aloof clothes with that sunny, summertime feel that can stand up to a Canadian winter, so summer is when I really get to shine. I feel most myself when I'm skating – on my quads or on my little banana board – to the 7-11 for a Popsicle in tube socks and a ringer tee.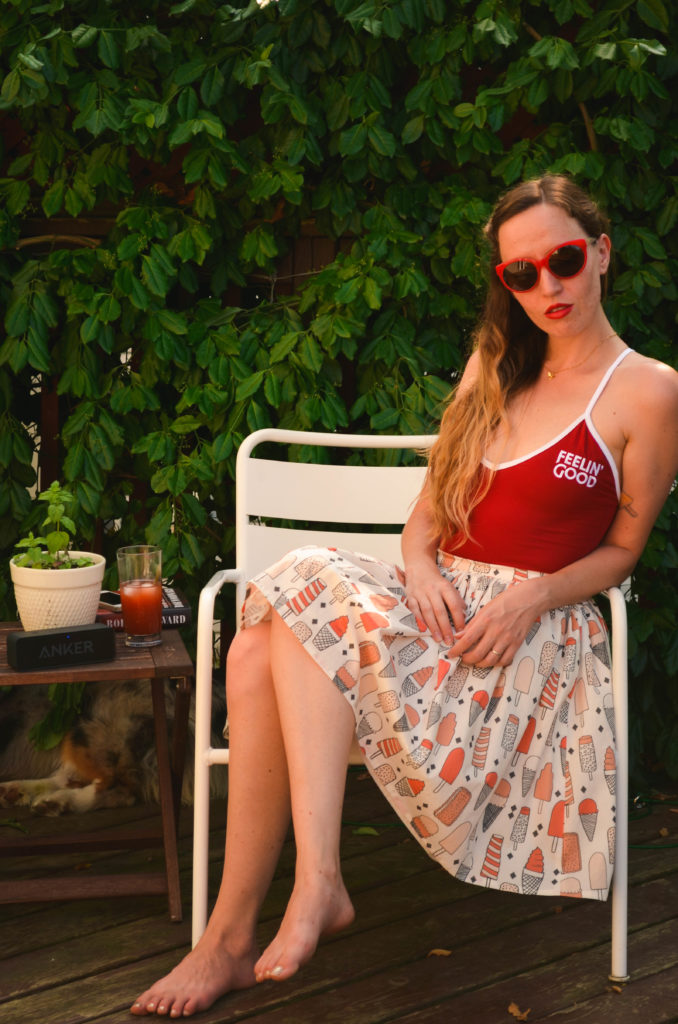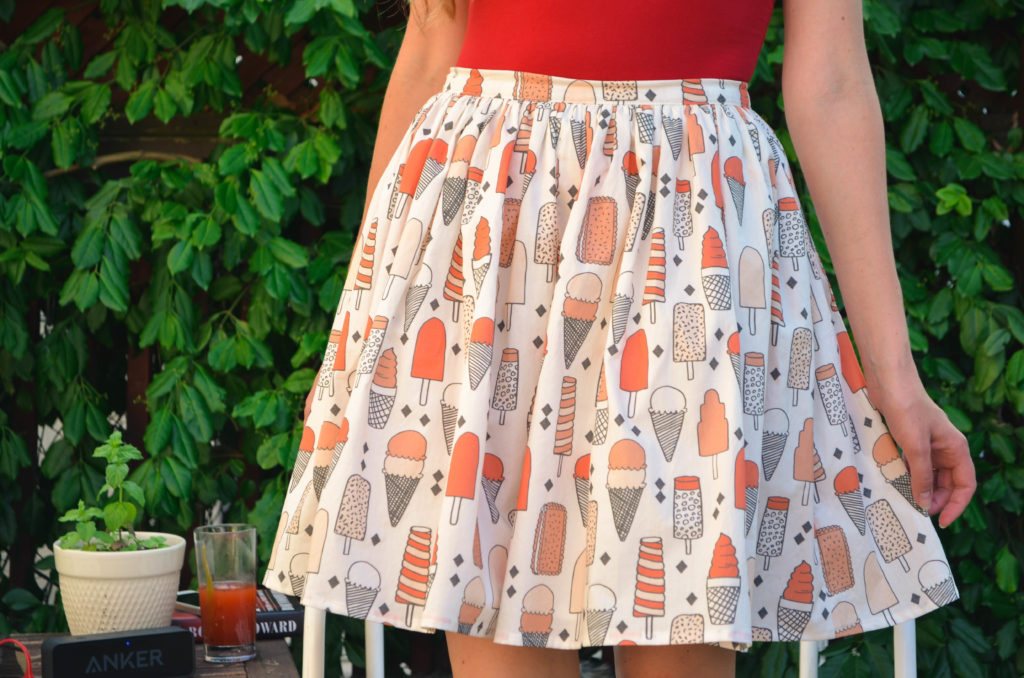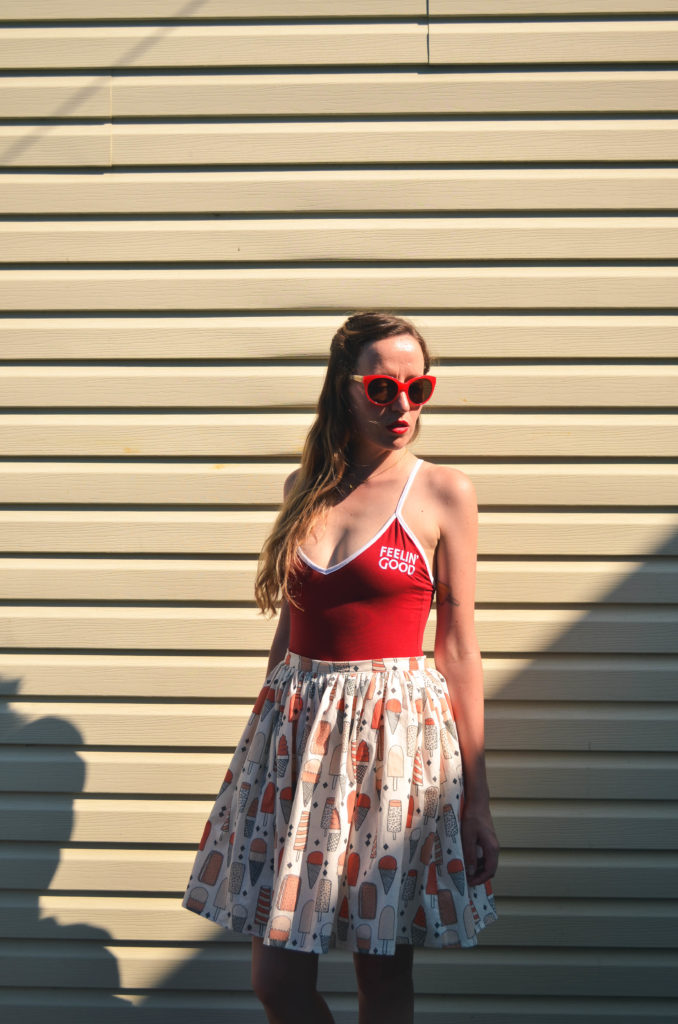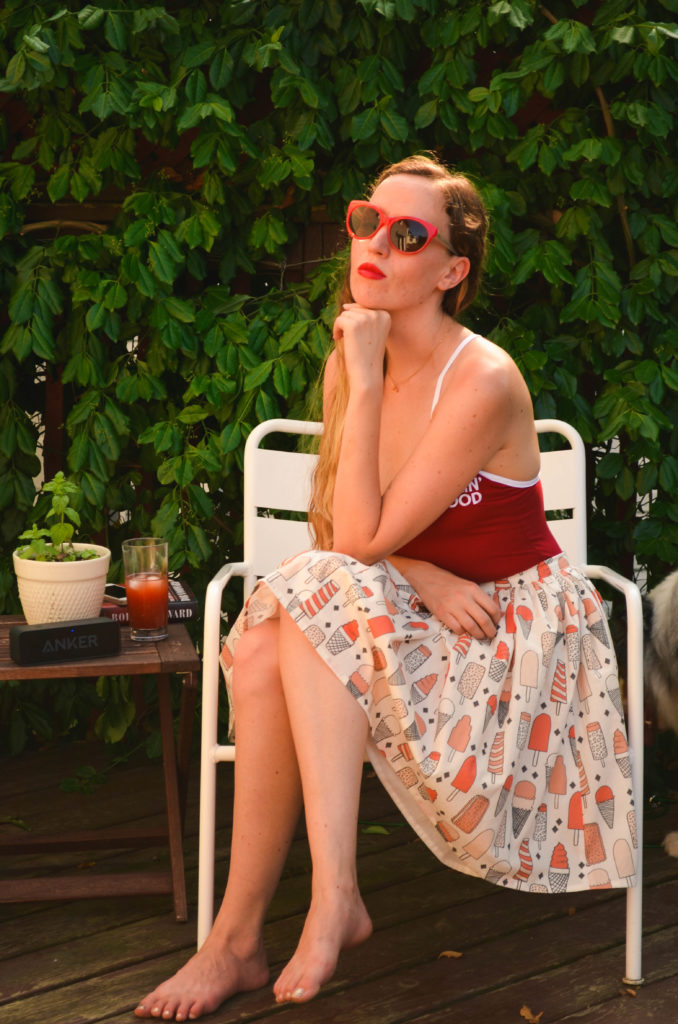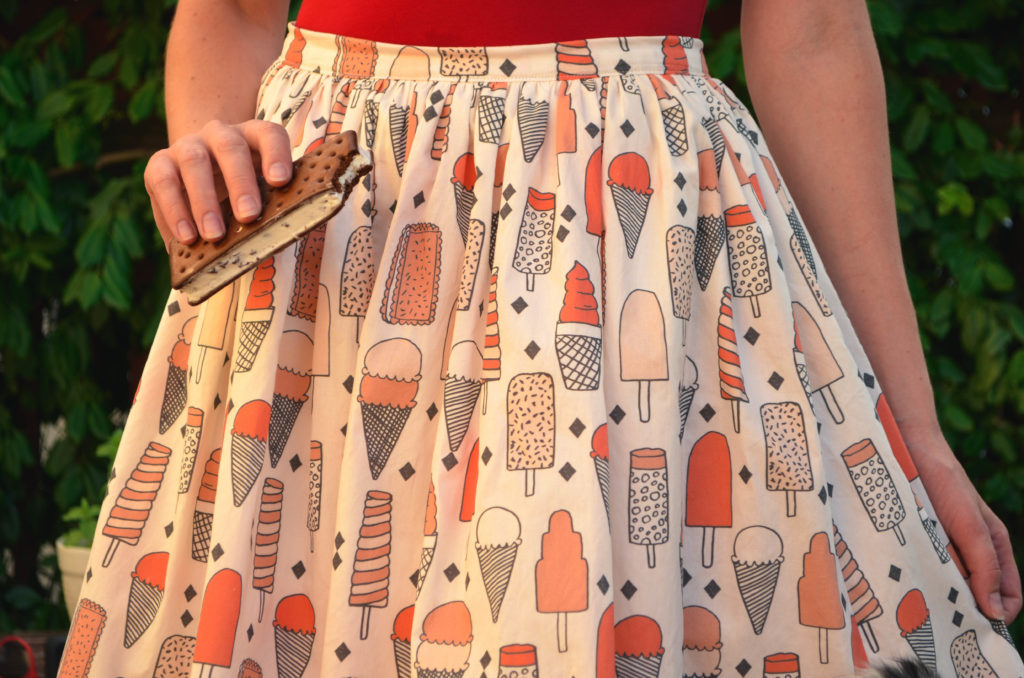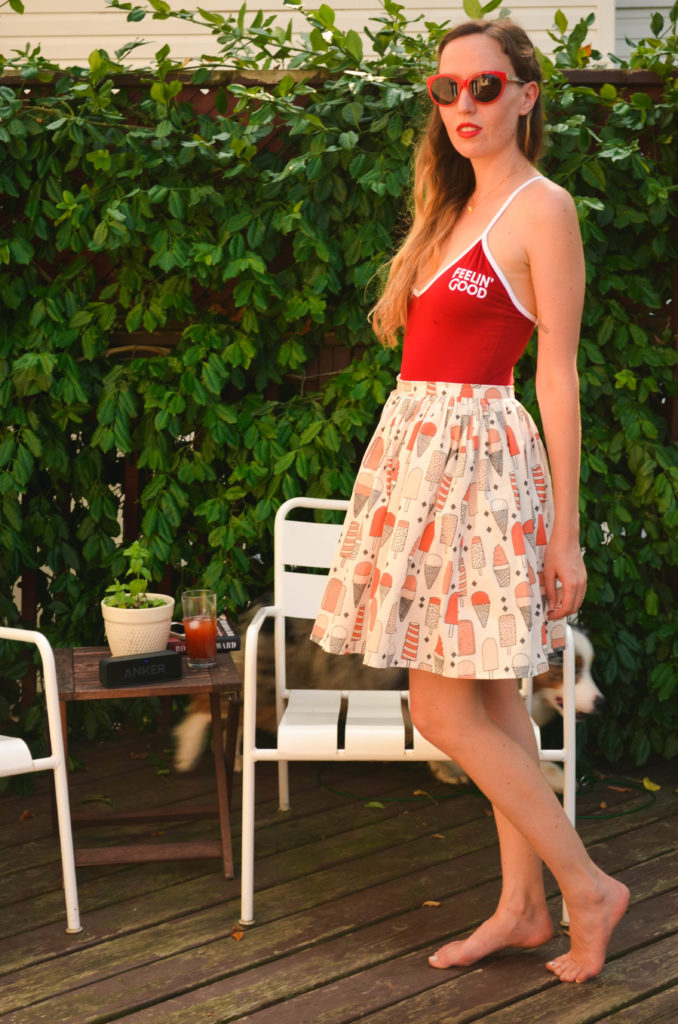 Bodysuit Camp Collection
Skirt Sophster-Toaster
Necklace Emery & Opal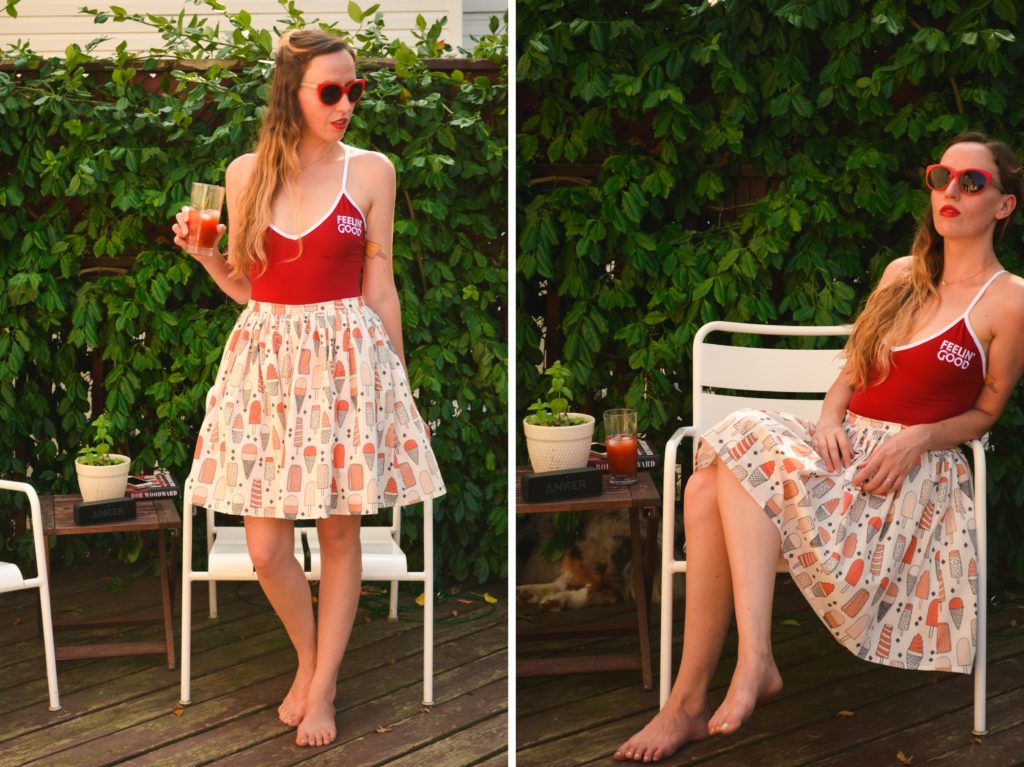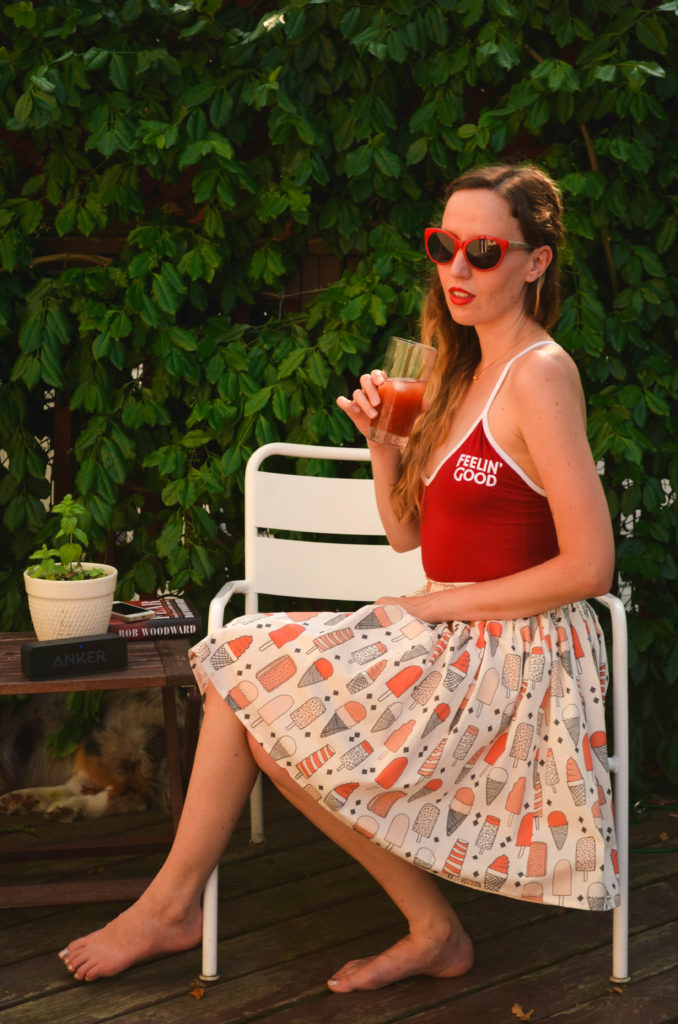 All photos by me.