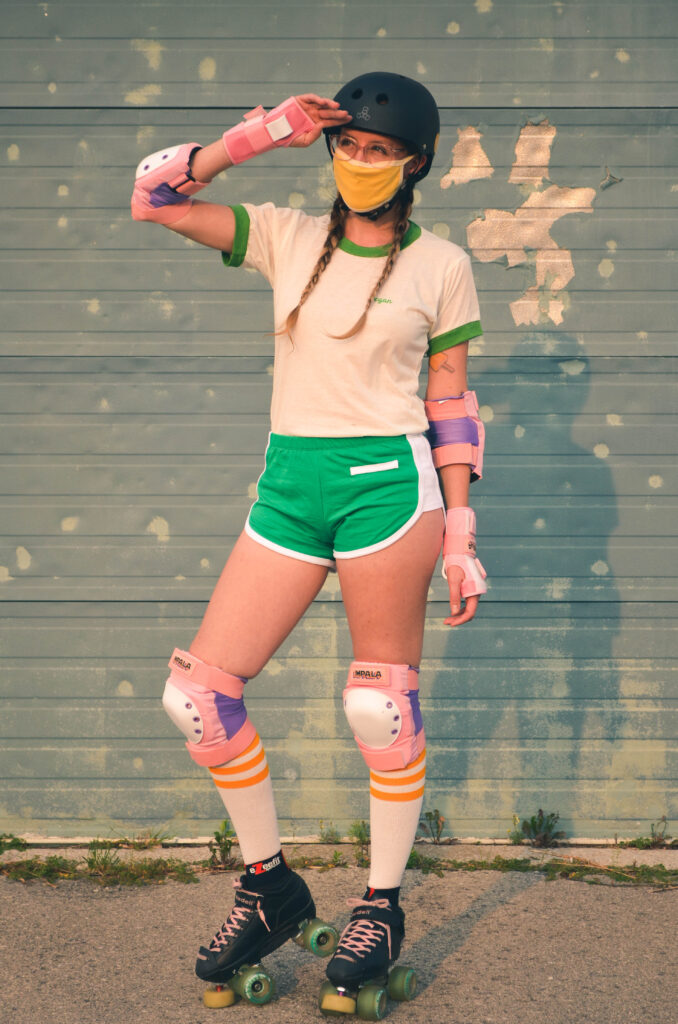 This wasn't a typical summer, so I suppose I'm less sad that it's ending this year. After being stuck at home in the city all summer without air conditioning, I'm looking forward to getting cozied up indoors during snuggle season.
Of course, I'm still worried about what the changing seasons will mean for life during a pandemic. As Canadians, we aren't usually ones to shy away from the cold, but it's so much easier to pop outside to exercise, relax or grab takeout when the weather is warm and welcoming. Staying active during the summer comes naturally when there are so many options. Then the days get shorter, the wind gets colder and the bikes, skates and bathing suits get put away and it can be hard to resist the urge to hibernate.
I've found that staying active and being outdoors during this extra stressful time has been vital for maintaining my mental health. Therefore, my goal for the coming season is to continue engaging in my favourite all-season outdoor activities like daily long walks with the dog, playing fetch in the yard and morning hikes on the weekend (before the crowds get there). Soon, the rewarding work of gardening will become the satisfying sweat of snow shovelling and long distance skating will have to become practising fancy footwork in the basement. Maybe the added limitations of this year will be inspiring and I'll get to try something new, like snowshoeing, before coming home and cuddling up on the couch with some hot chocolate and a movie for a long winter night.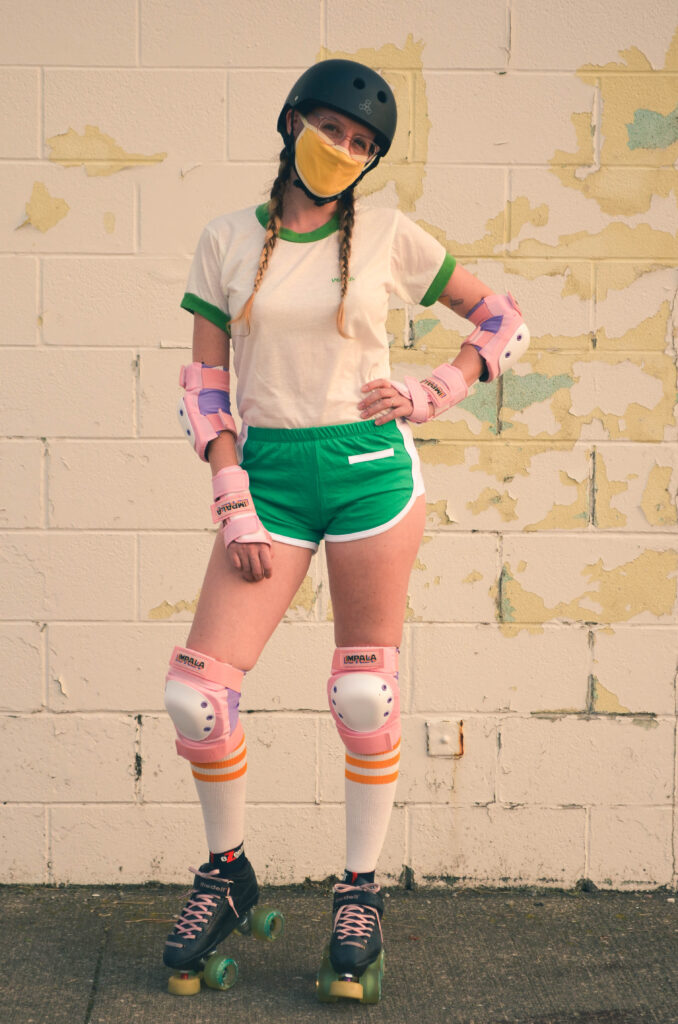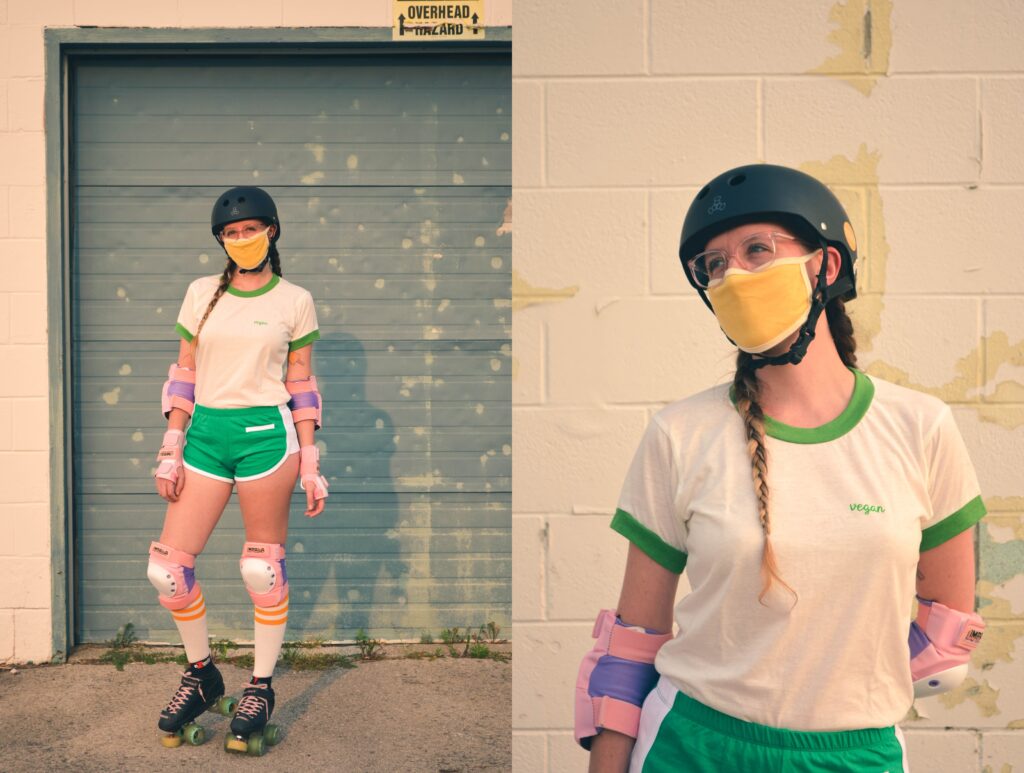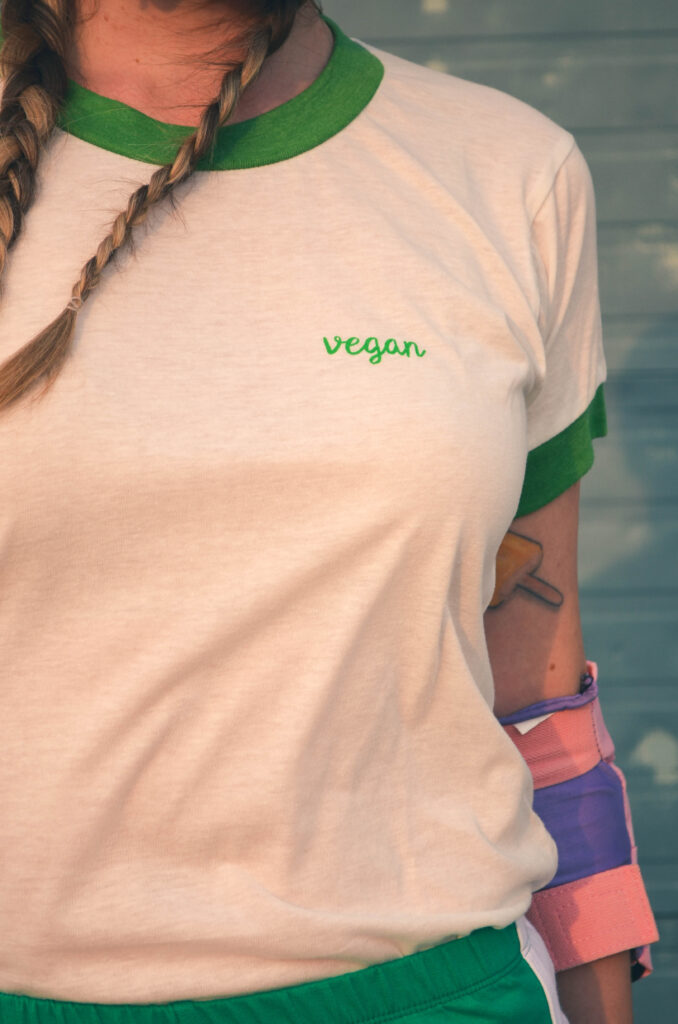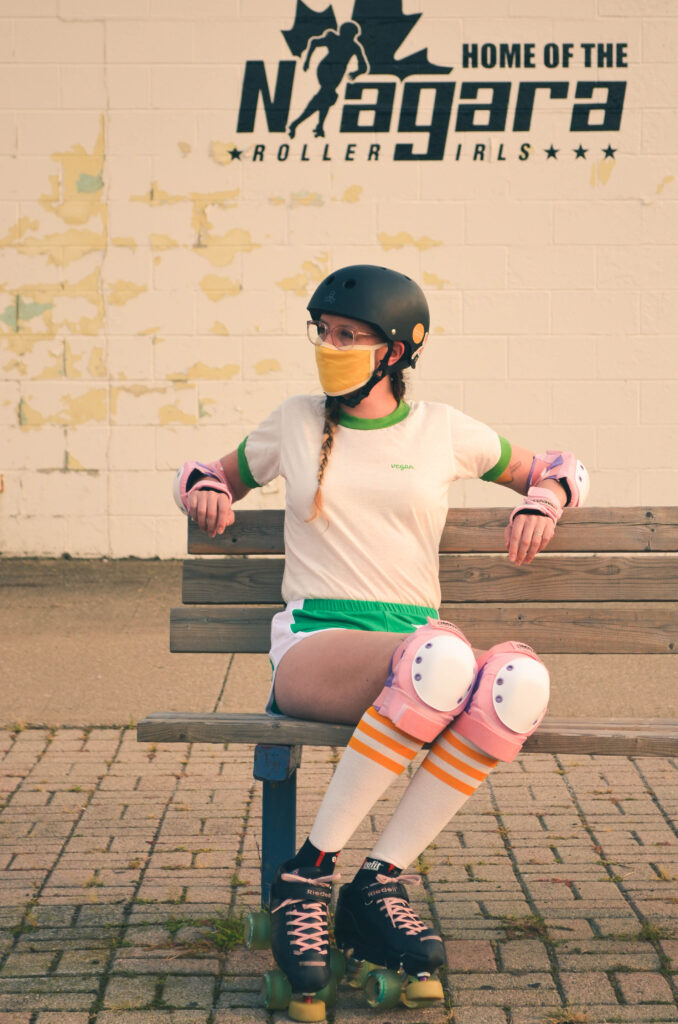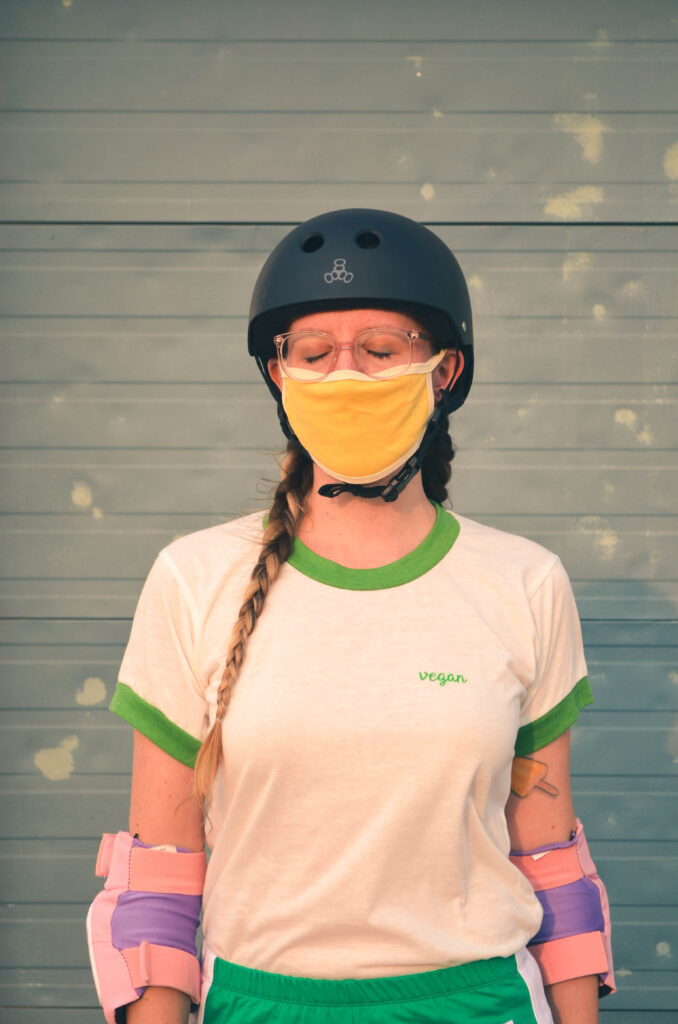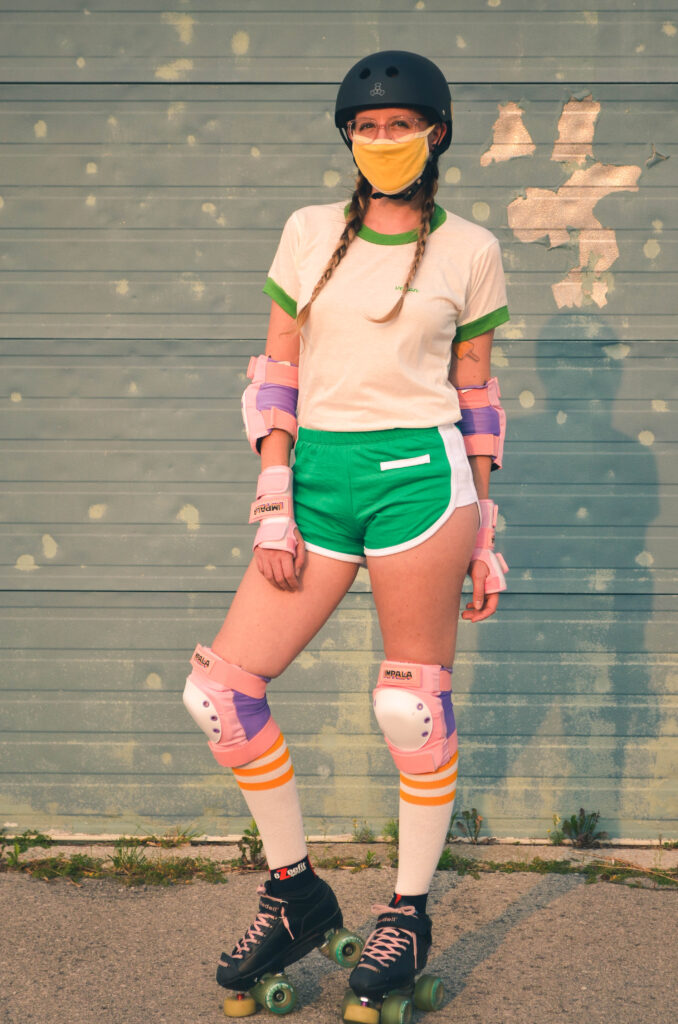 T-shirt Sophster-Toaster
Shorts Camp Collection
Glasses Warby Parker
Mask Camp Collection
Safety Gear Impala Rollerskates
All photos by Matt Harrison.