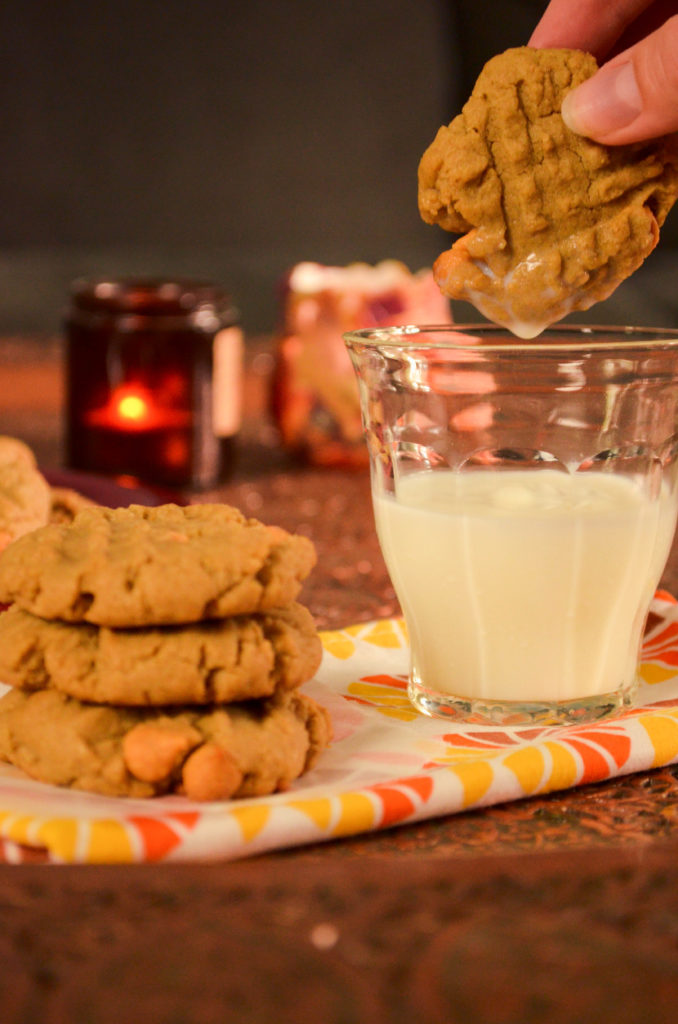 When I moved away from home to start college, my mom sent me off with a batch of homemade peanut butter cookies. They provided a comforting taste of home as I was adjusting to my new home, school and city. I think about them often as that was the last time I tasted peanut butter cookies. I started developing a peanut allergy shortly after and haven't been able to eat any amount of peanuts for the last decade.
I've found myself craving peanut butter cookies more and more over the past few months, even though I can't fully remember what they taste like. I've put off trying to replace these cookies – one of my favourites – fearing it was impossible. Then, last week, I found myself longing to have these cookies again and decided to try making them with one of my favourite peanut butter substitutes for baking: sunflower seed butter.
It worked! I can't say if they taste just like peanut butter cookies, but they're utterly delicious as they are. The texture is dead on and exactly what I needed. ♥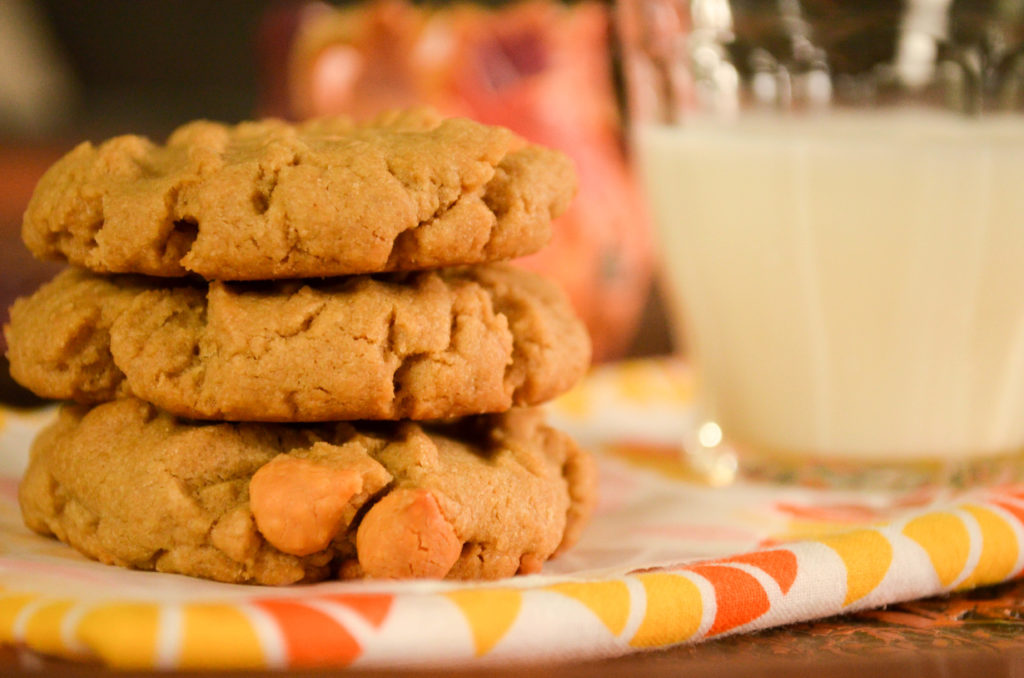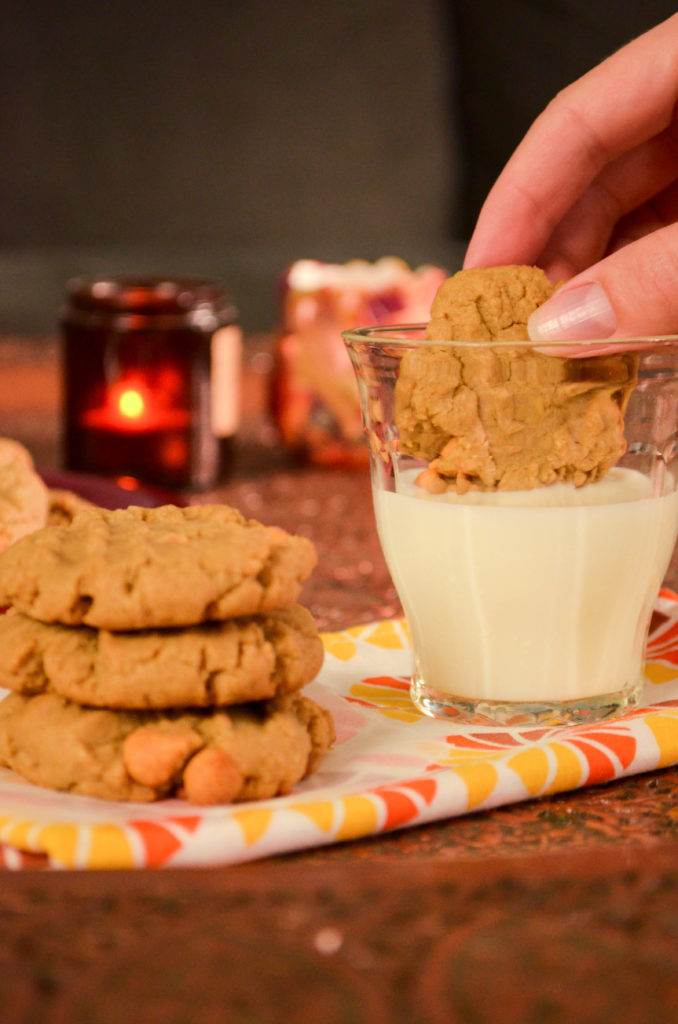 Adapted from Joy of Cooking
Ingredients
1½ cups flour
½ tsp baking soda
1/3 cup unsalted butter, softened
½ cup sugar
½ cup brown sugar
1 egg
1 cup sunflower seed butter
½ tsp vanilla
1 cup butterscotch chips
Method
Preheat oven to 375°F and line two sheet pans.
Whisk flour and baking soda together in a medium bowl. Set aside.
Beat butter and sugars together in a large bowl until well blended.
Beat in the egg, sunflower seed butter and vanilla.
Stir in the flour mixture. When almost mixed, stir in the butterscotch chips until everything is well blended.
Shape into balls and arrange 12 to a half sheet pan. Press with a fork to flatten.
Bake 10-12 minutes. Let cool a few minutes then transfer to a cooling rack.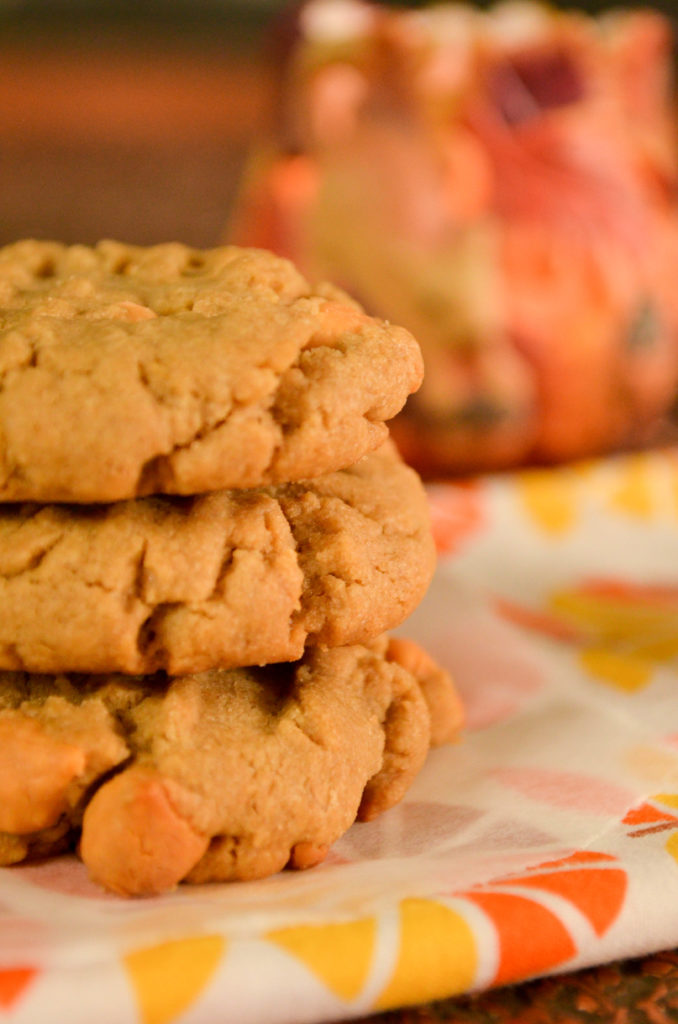 All photos by me.