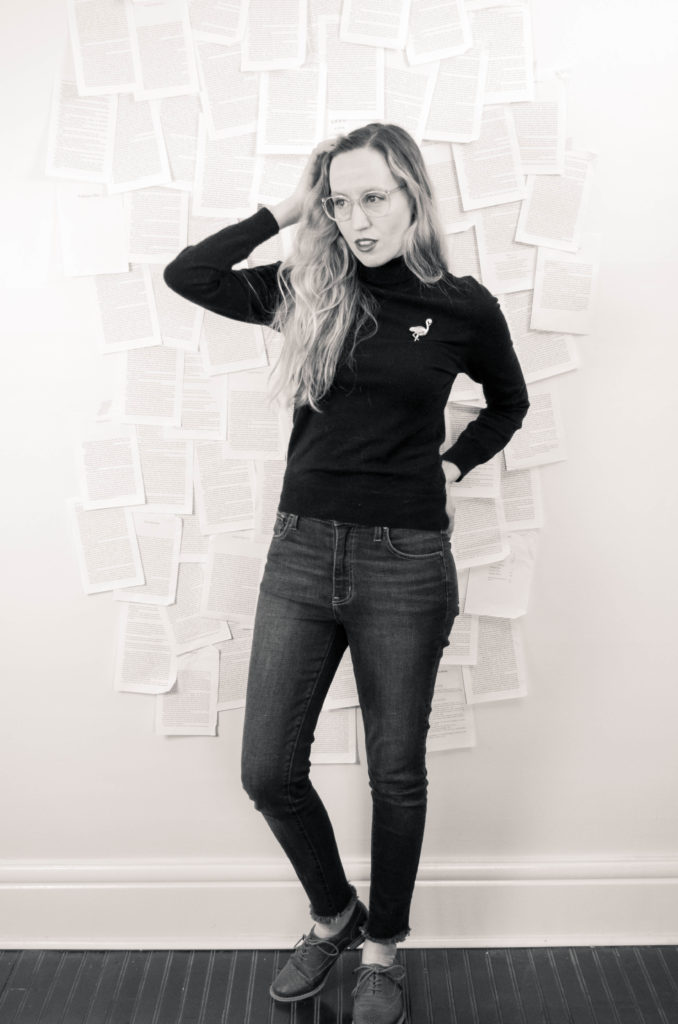 As a way to push myself creatively, and really learn the ins and outs of light and shadow, I'm challenging myself to only take photos in black and white this month.
I learned the basics of photography on high saturation 90's colour film and then graduated to bright and clear digital, completely missing any opportunity to practice without the easy allure of colour. I've spent most of my time focusing on the interplay of colours in my images, using them to draw attention or conceal. For the most part, I've striven for scenes that are well and evenly illuminated. I've played with light here and there, but why use light to create drama and intrigue when I'm surrounded by all these dazzling colours?
When switching into black and white, the first thing I noted was that I needed to change the way I look at anything I want to photograph. No longer am I looking for complementary colours and brightly lit spaces, now I need to see the world in light and dark, geometric shapes, and shadows.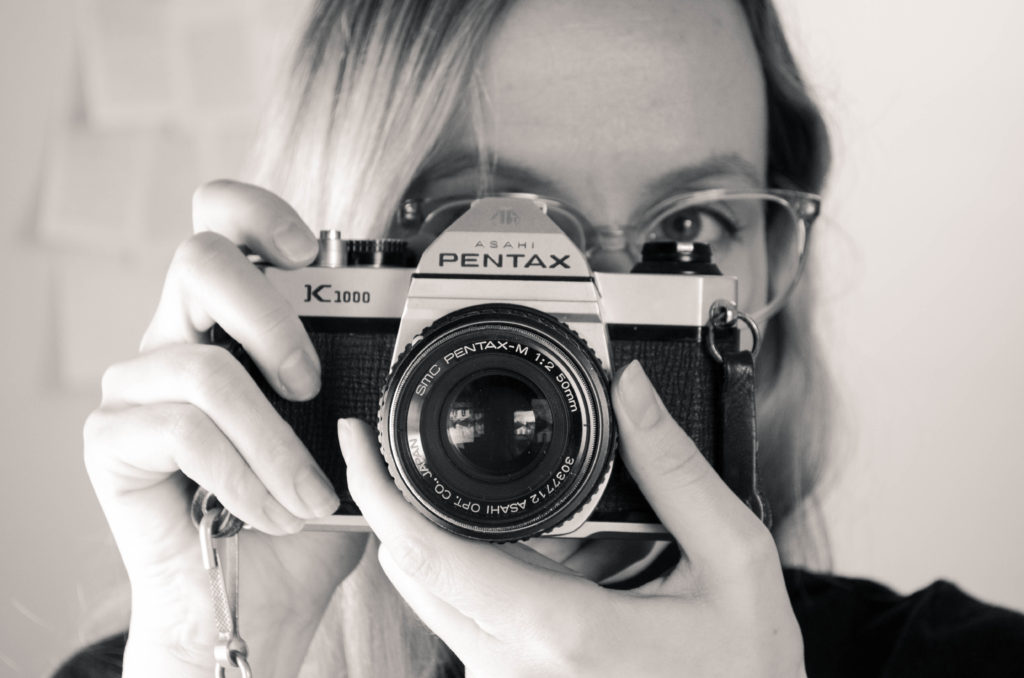 I decided to take my first honest stab at black and white in the comfort and control of my little home studio. I set up and found right away that taking pictures the way I do in colour, results in flat, boring and dull images. (What do you mean this black sweater and these dark blue jeans are reading as the same colour!?) Instead of trying to mimic the natural light coming in through the window and basically bumping up the total light in the room, I found I had to light my backdrop indirectly. I had to bounce light off the walls and ceiling while lighting myself with one light higher than usual and off to the side, thus making the window light the only true, direct illumination. I had fun stepping in and out of the shadows and seeing how things changed in my photos. I'm quite looking forward to how much I have to learn this month.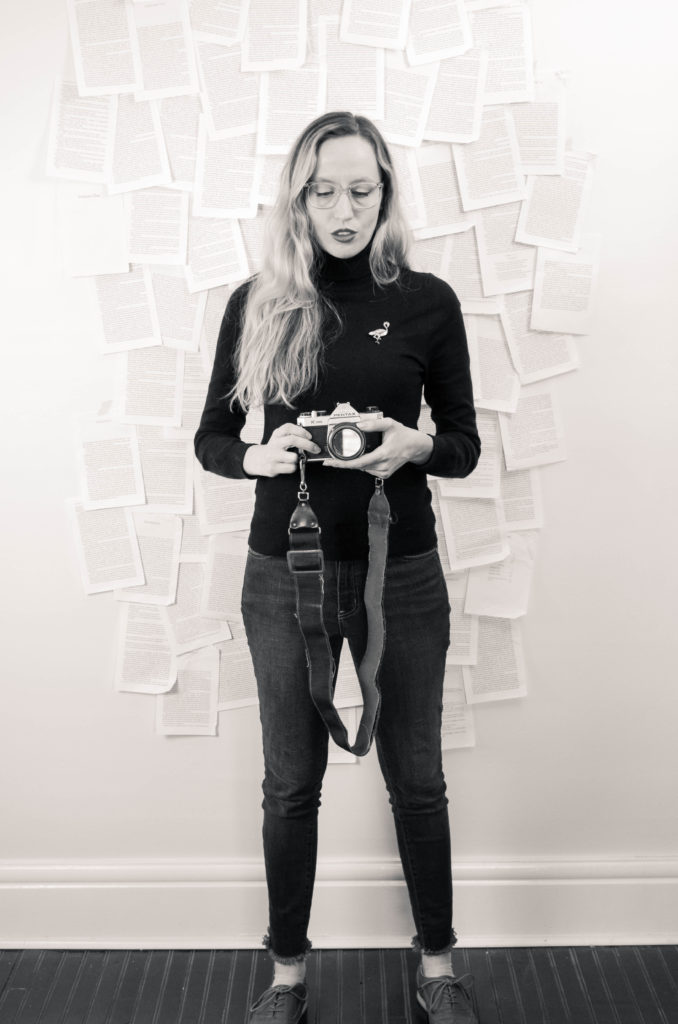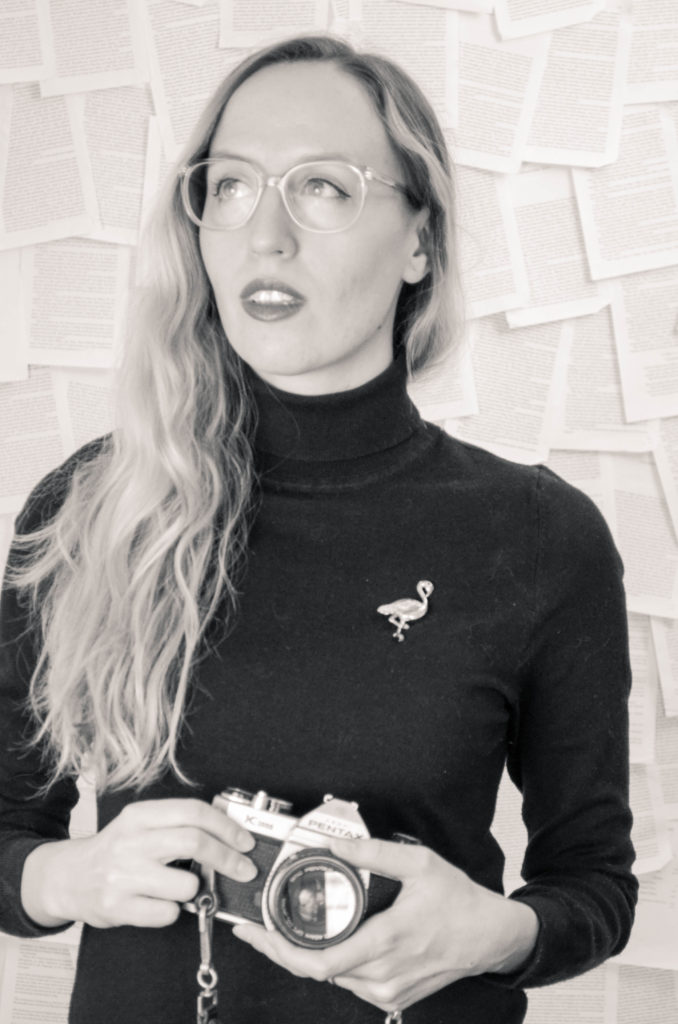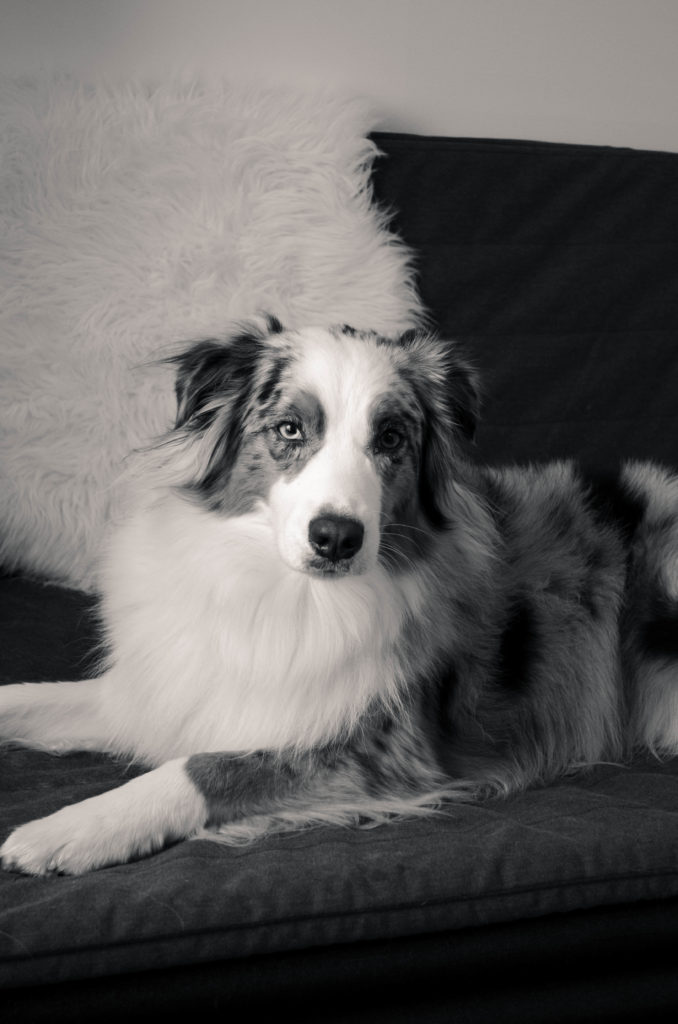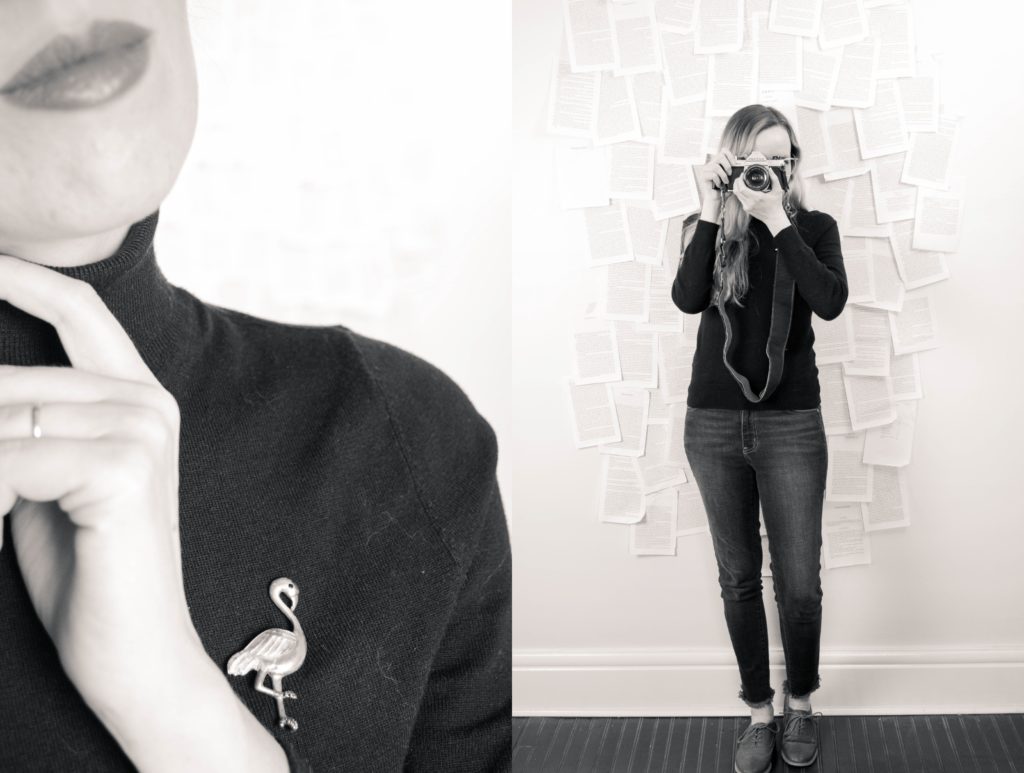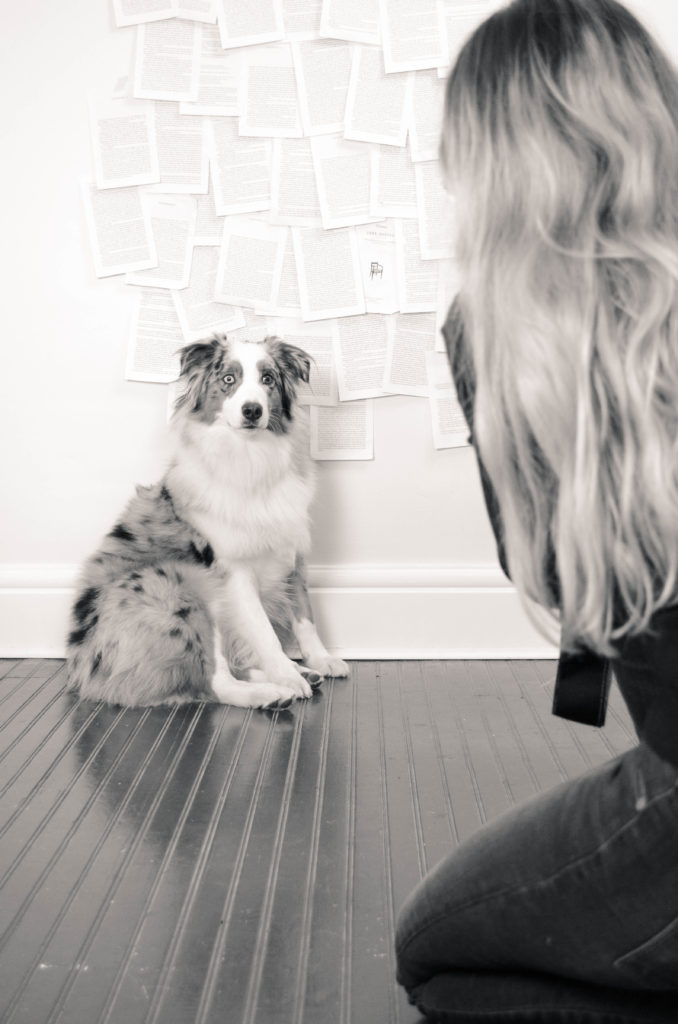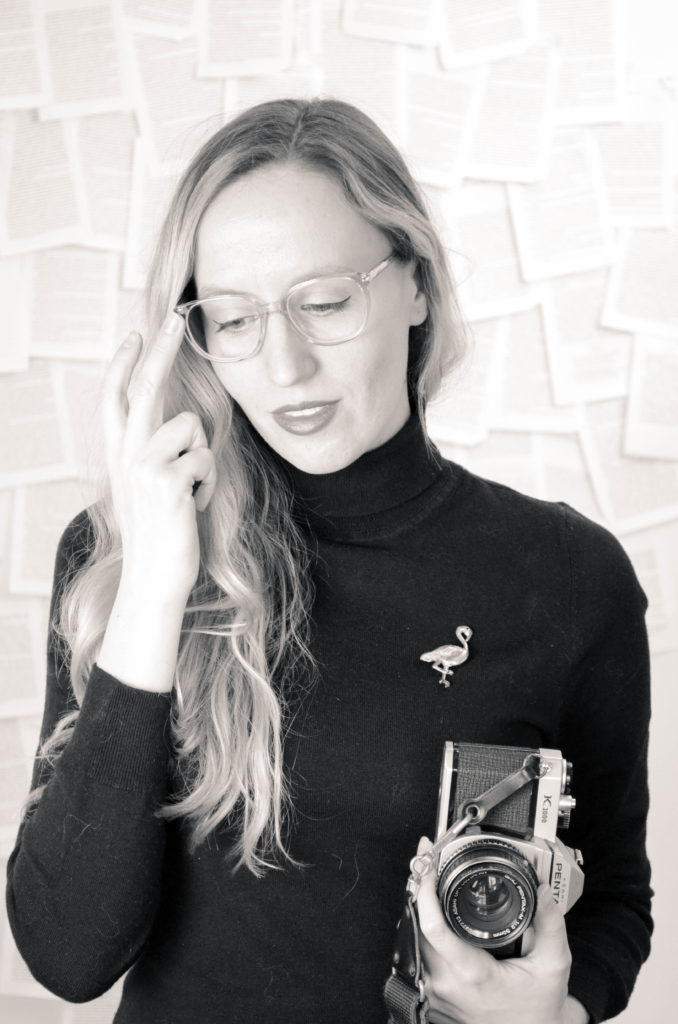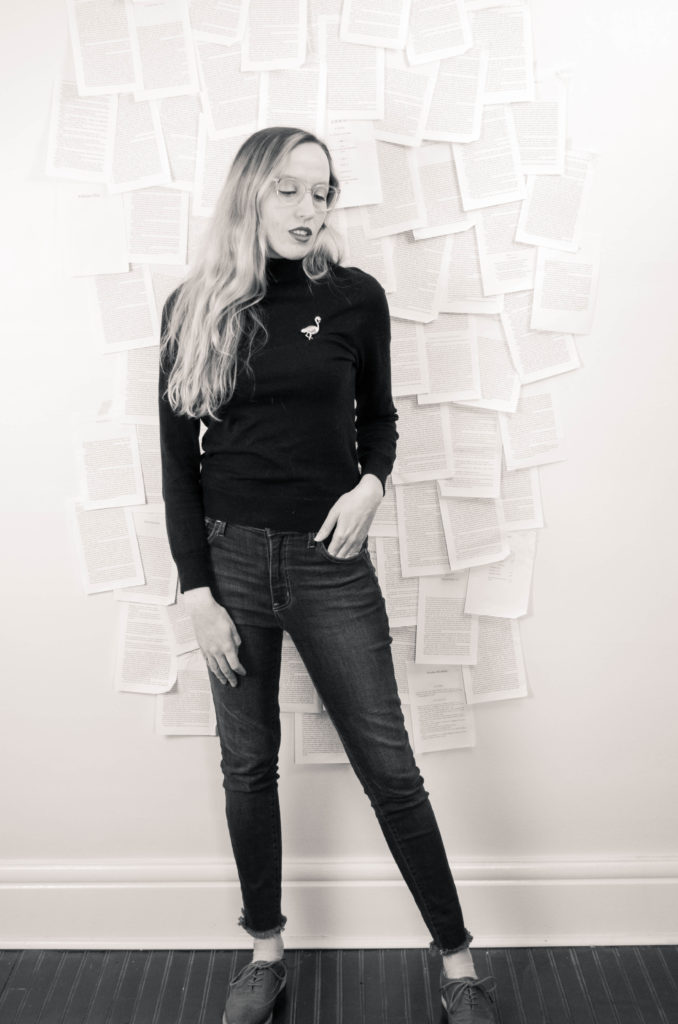 Top ModCloth
Jeans Angry Rabbit
Socks ModCloth
Shoes ModCloth
Glasses Warby Parker
Brooch found item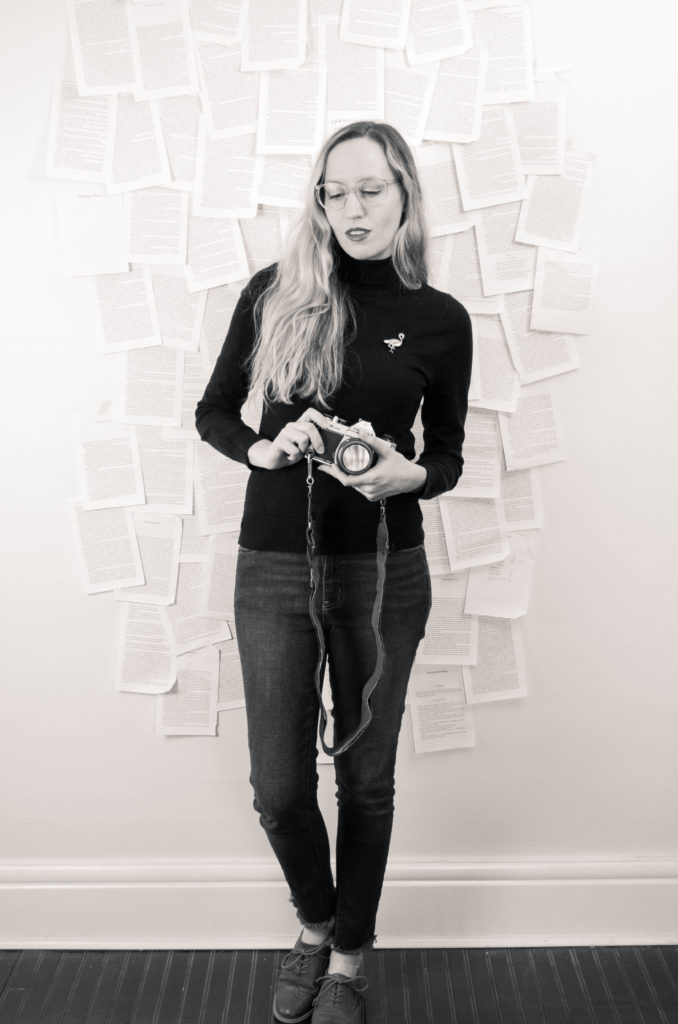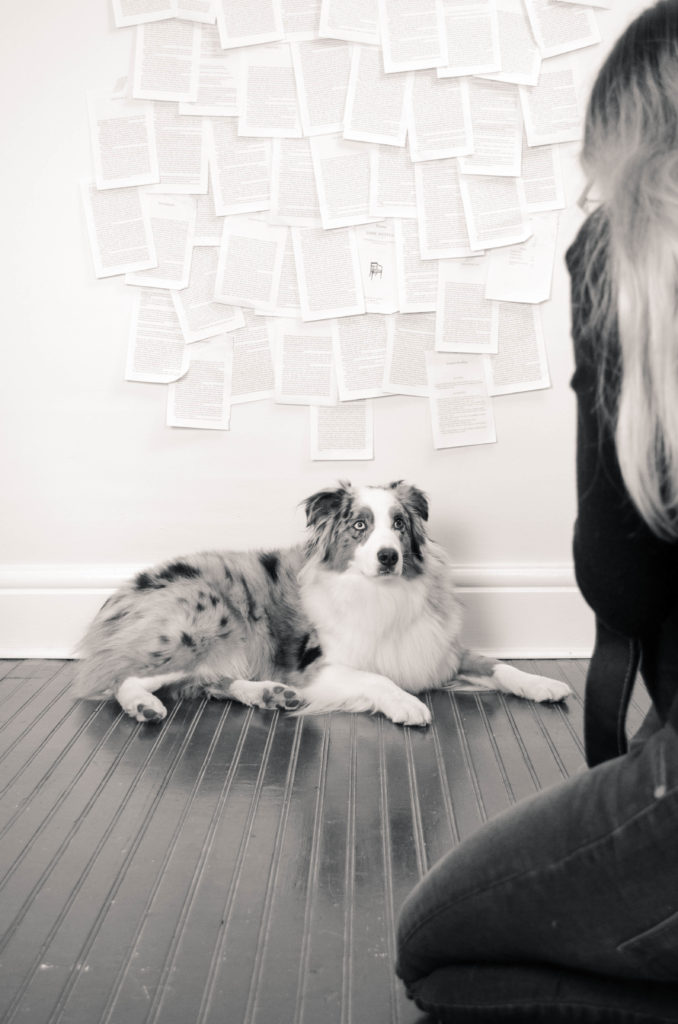 All photos by me.