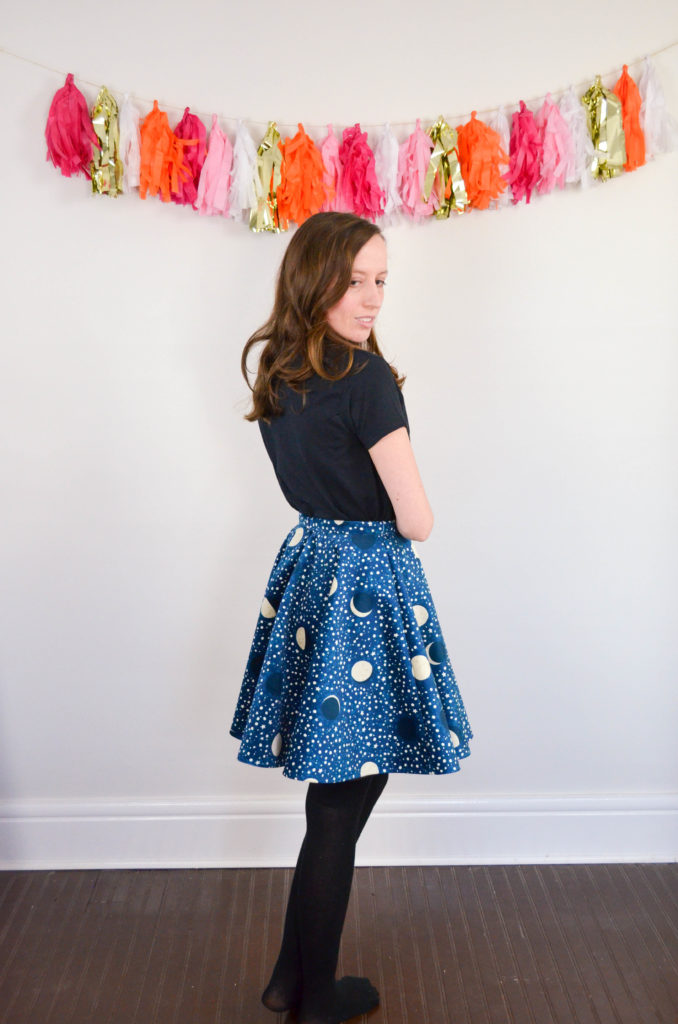 Every fall, I tell myself I'm going to by a velvet dress or skirt but never do. I guess by the time I find the perfect piece, it's already sold out – it seems I'm not the only person with this same plan. So this year, when I saw this "Many Moons" print on Spoonflower, around the same time they introduced their new velvet option, my first thought was how beautiful they would be together.
Initially, the warm, heavy weight and luxurious thickness of the fabric made me think it could really only be one thing: a vintage minded circle skirt, as the fabric would never allow for darts or gathers. Once I received the fabric and saw just how softly it draped and how beautifully the deep and full starts and moon phases print adapted to hanging on the bias, my mind was set. When the first skirt was finished, I hung it up and was immediately reminded of the opening credits to Bewitched by the print, colour and subtly 60's cut. I knew it just had to be paired with my new Witch Tee for the listing photos!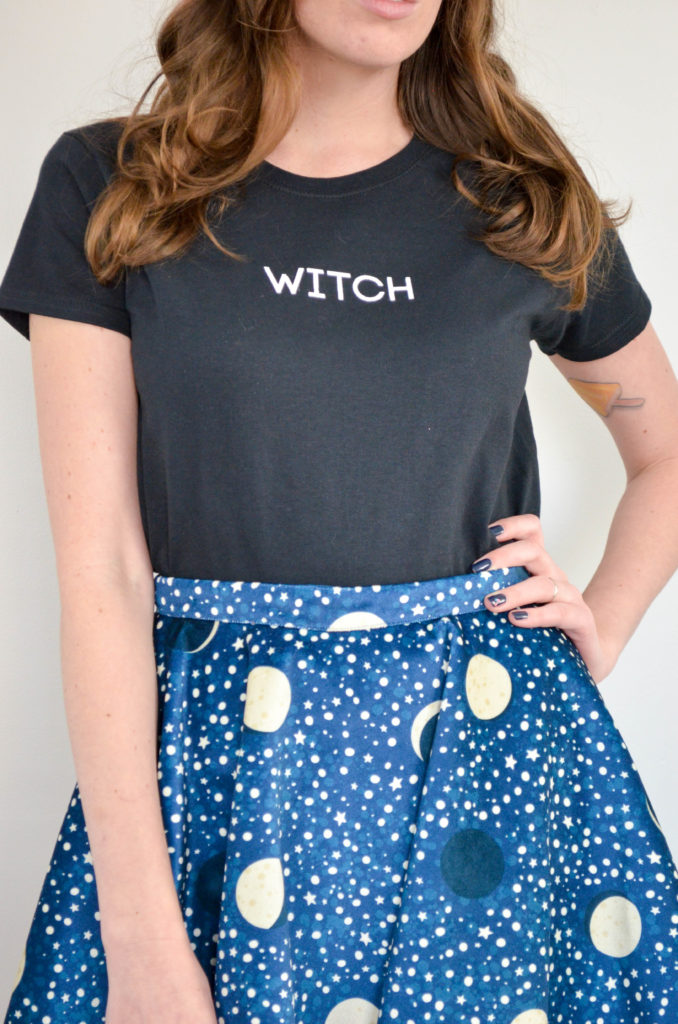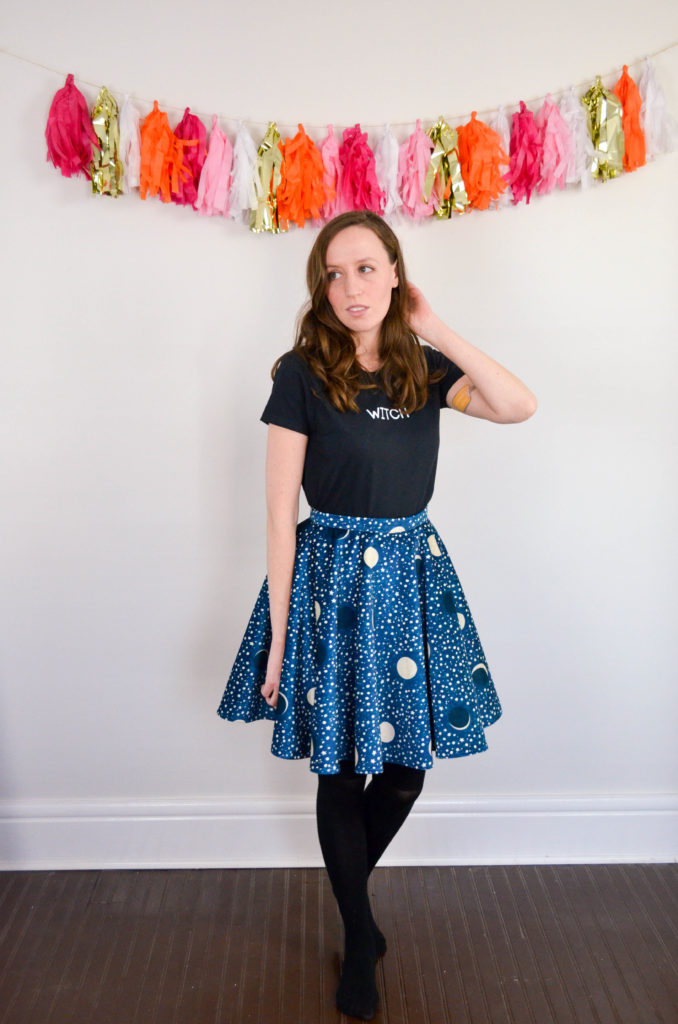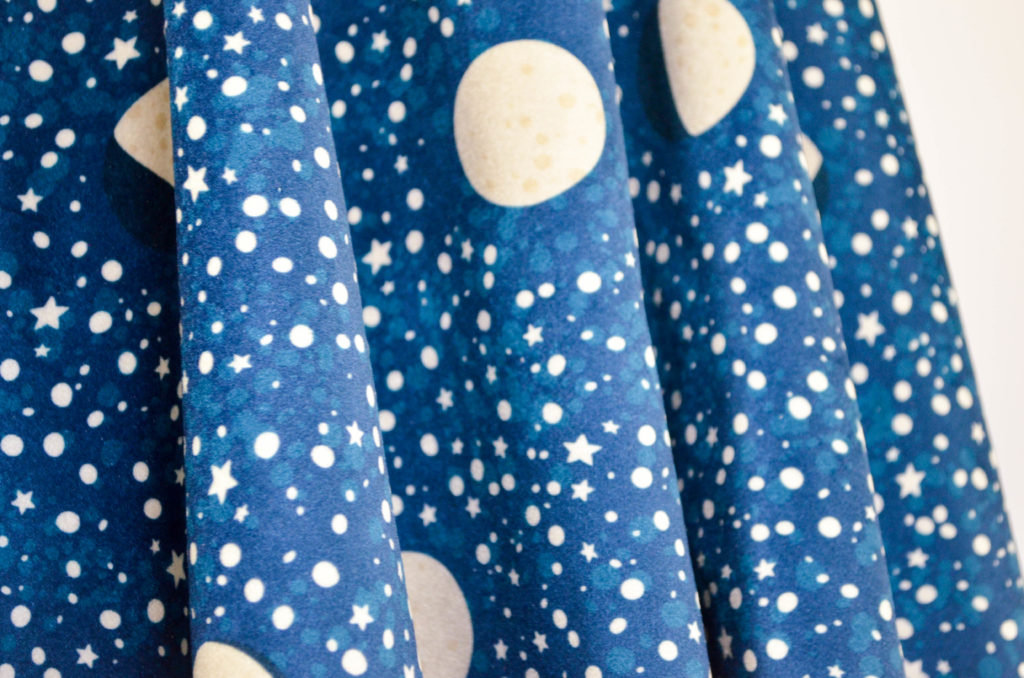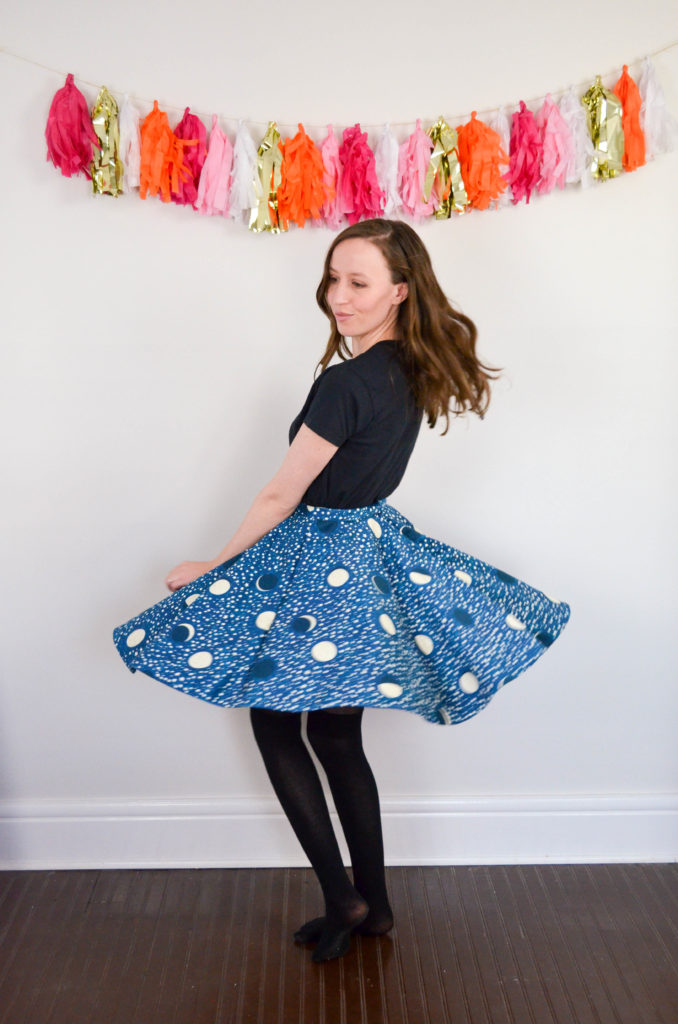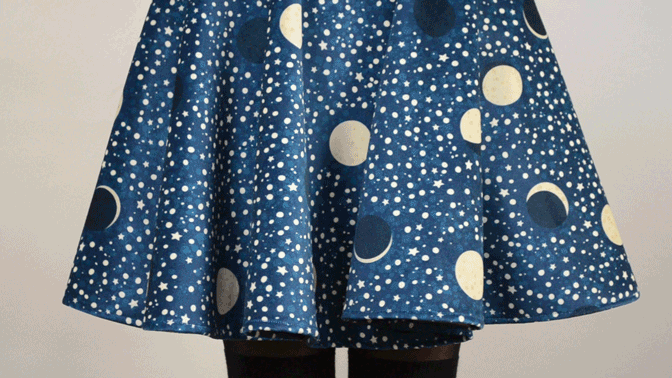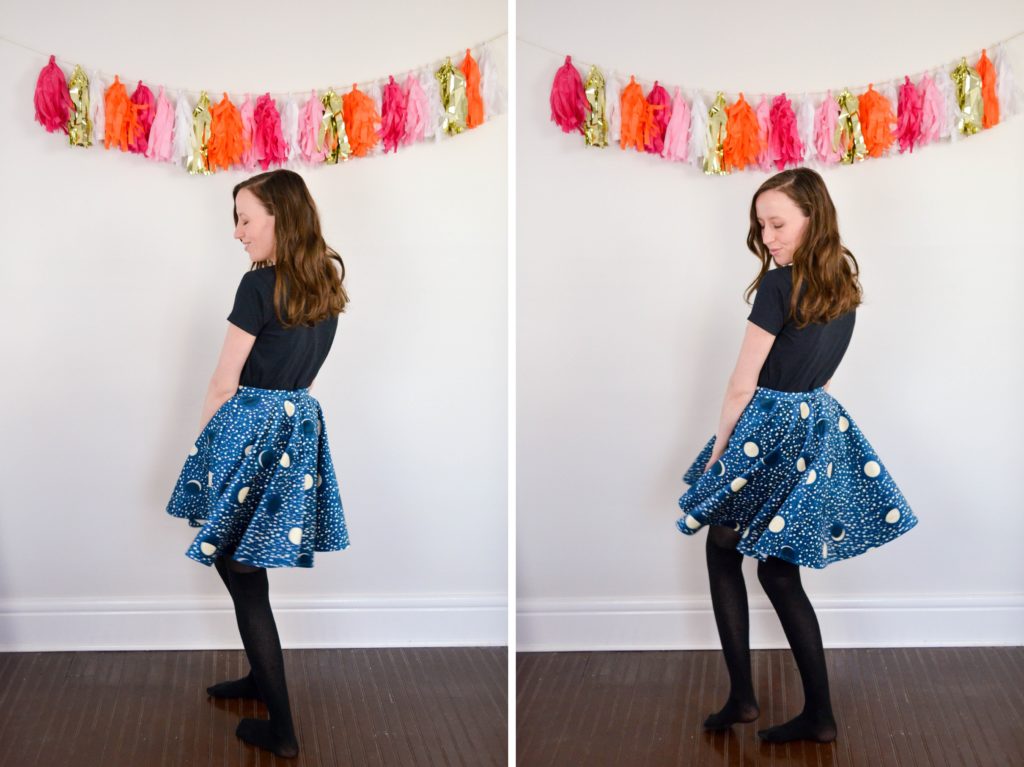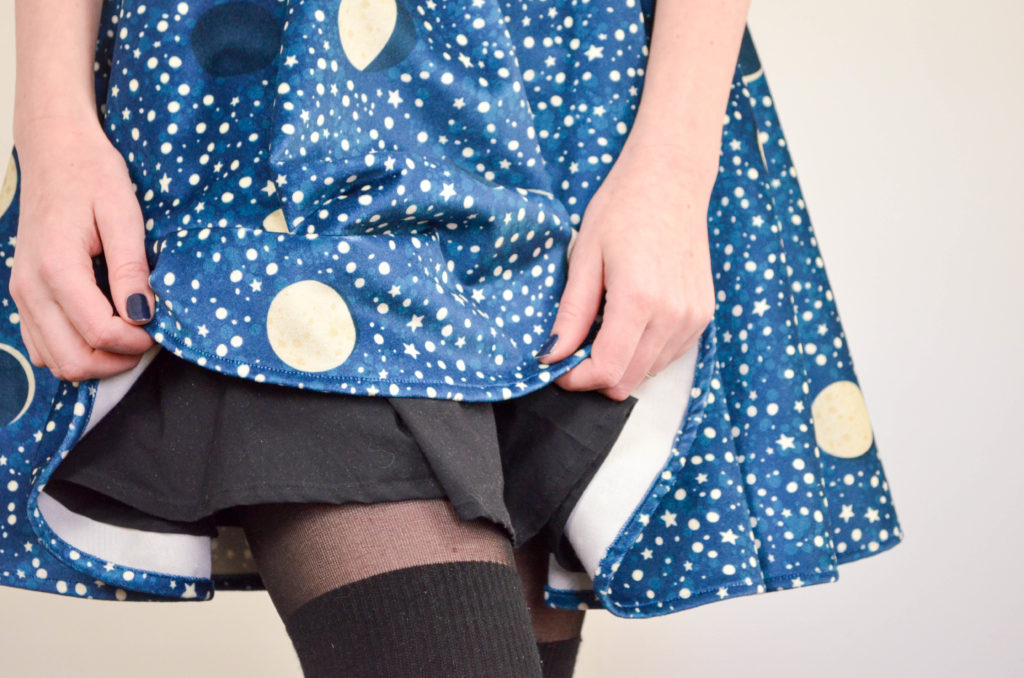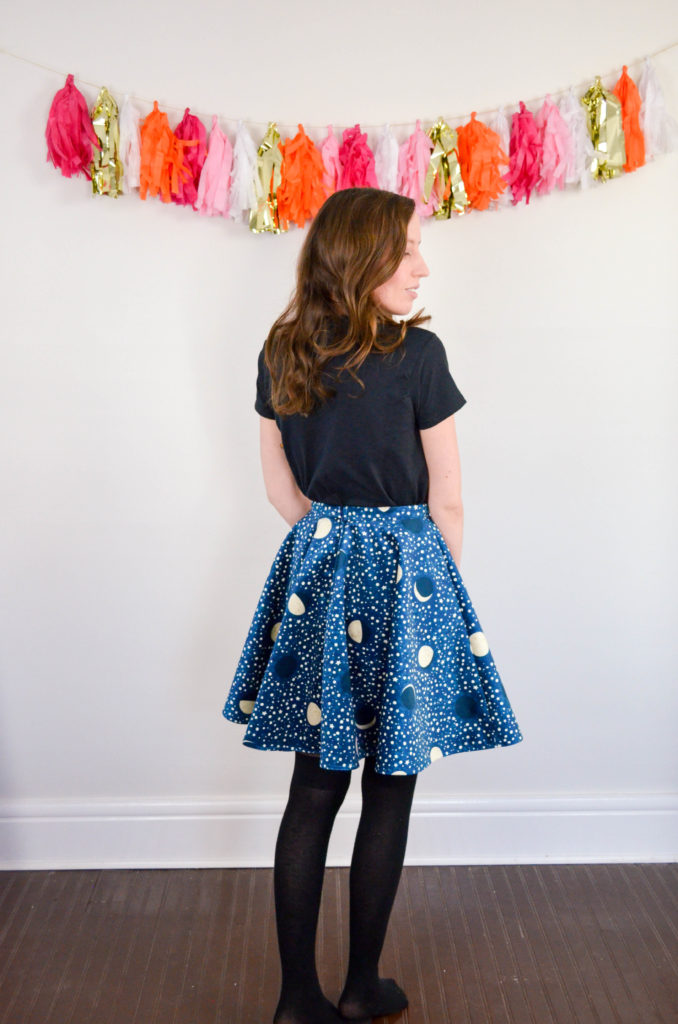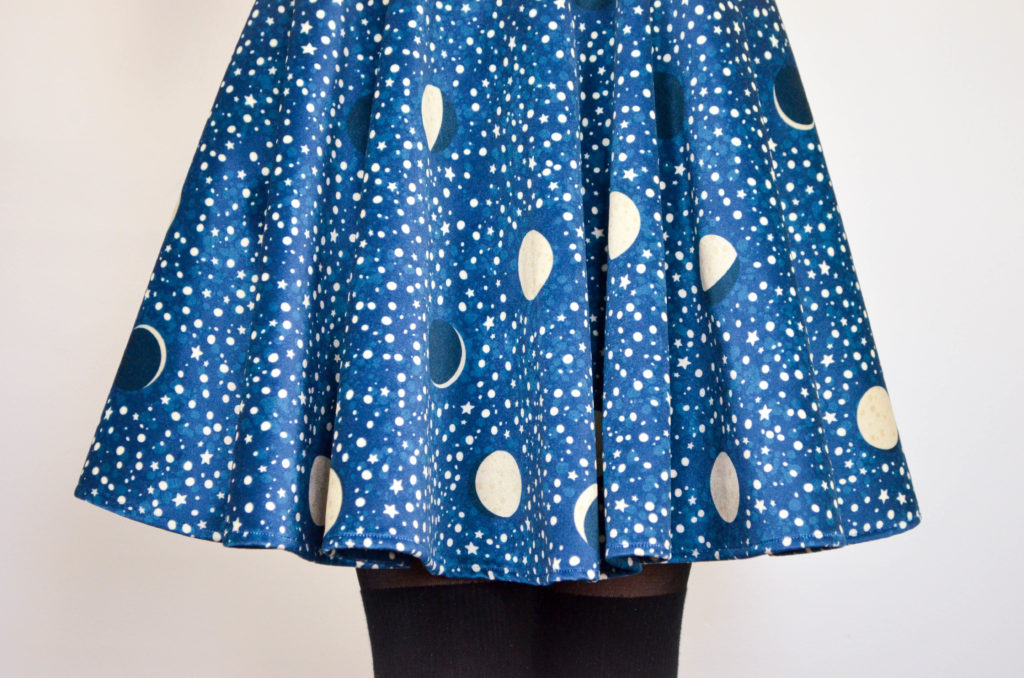 Tee Sophster-Toaster
Skirt Sophster-Toaster
Tights Pretty Polly
All photos by me.