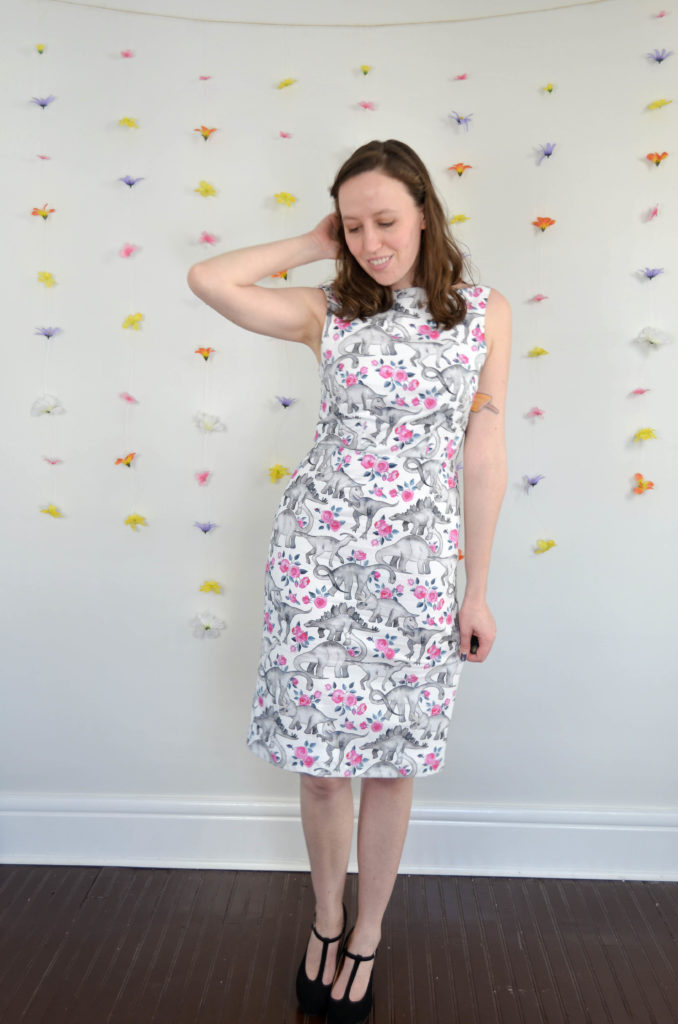 I always forget how much I love pencil and straight skirt dresses. I tend to stick to fit and flare styles – it's definitely my comfort zone. I think I have a fairly balanced, hourglass body type, but on my small, just a little too tall to shop in the petite section, frame, clothes never seem to fit my bust, waist and hip at the same time. I'm always in a pick two situation. Buying dresses with fitted bodices and open hips are just so much easier than finding and then maybe tailoring fitted pencil dresses. But, oh my, do properly fitting pencil dresses make me feel amazing!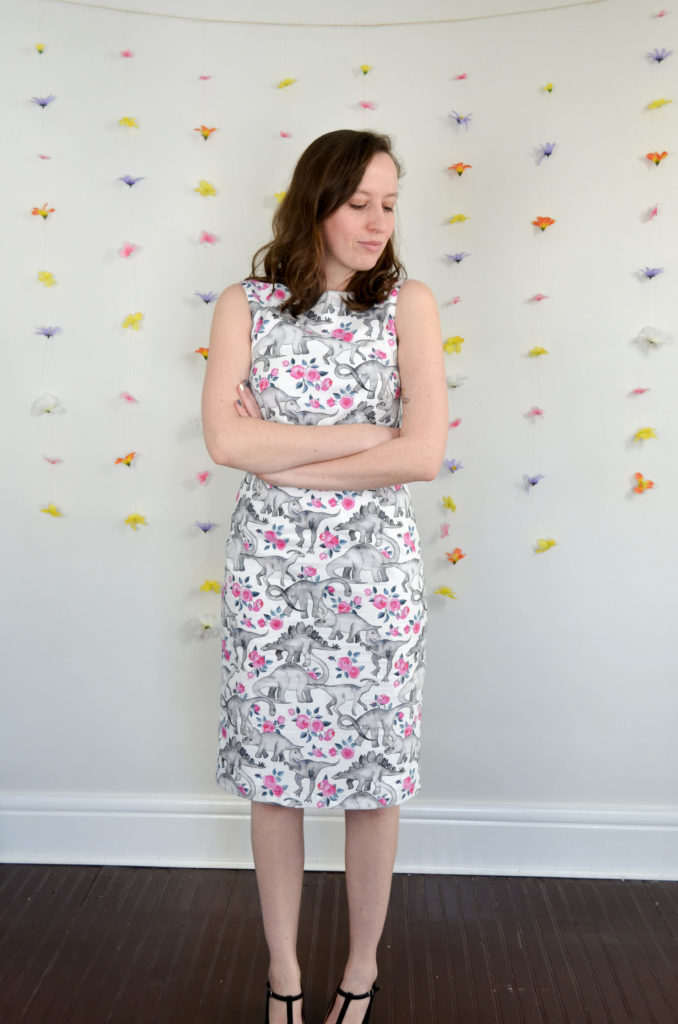 This forgotten love and lost confidence started showing up in my designs recently. I'm not sure exactly when it happened, but I noticed, while planning my new spring pieces, that every dress currently available in my shop was a fit and flare. Oh no!
The design for the Tea Rex Dress came easy, I always admire this particular silhouette when watching shows and movies set in the 1950s and 60s. Making the sample was a breeze too, other than the special attention needed at the neckline, it's a pretty simple cut. I was dreading photographing it though.
The closer I came to finishing the dress, the more nervous I got – especially after a winter of pants and full skirts. Pulling back the winter layers and showing more shape and skin makes me feel weird every spring. It's not exactly a self-conscious feeling, more of an uncomfortable increase in the awareness of my body and any eyes that may be on it. Not one to let fear get in my way, I slipped into the dress, out of my comfort zone, and in front of the camera.
I strapped on my favourite shoes, opened the window in my studio to let the cool, spring air in, but some load, feel-good music on and got to work. I felt great. The poses and pictures were almost effortless. It was then that I remembered how much I love the way I feel in a pencil dress. All that worry for nothing.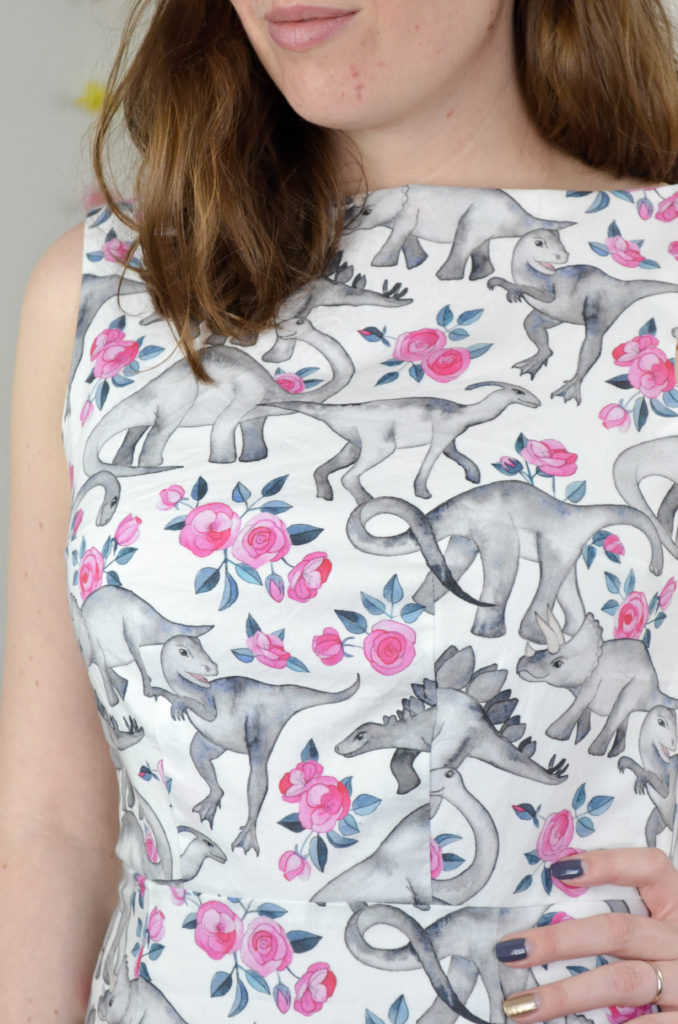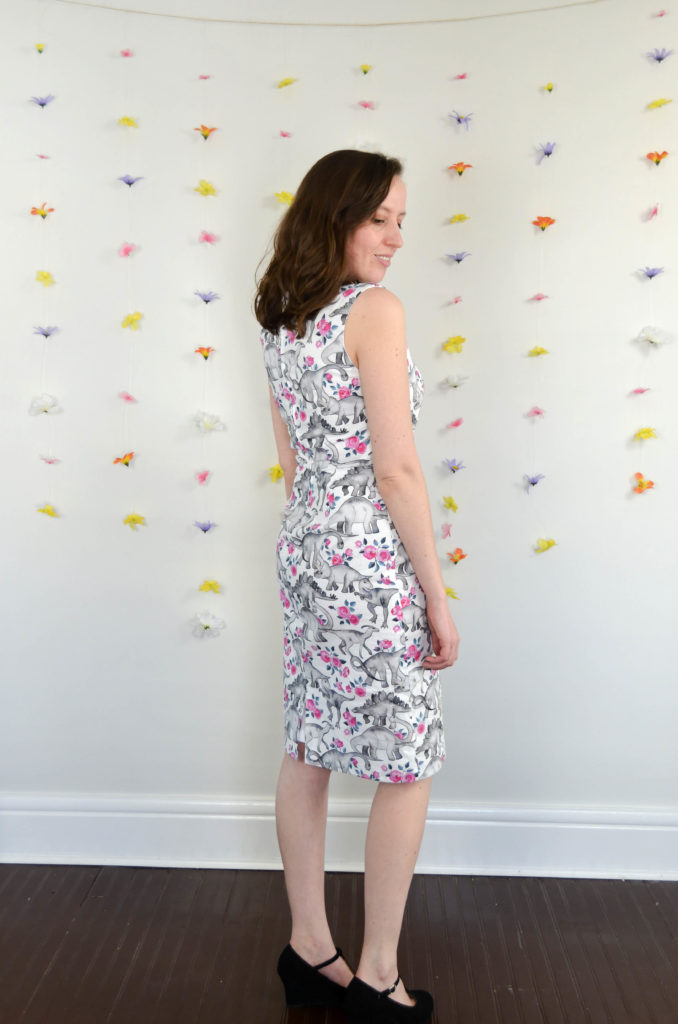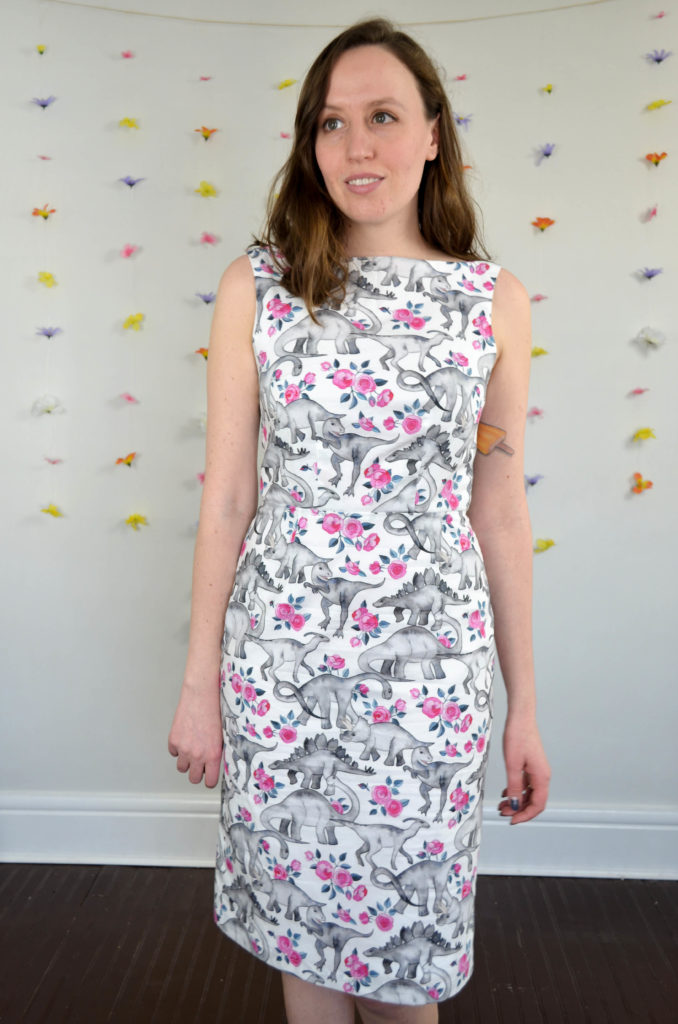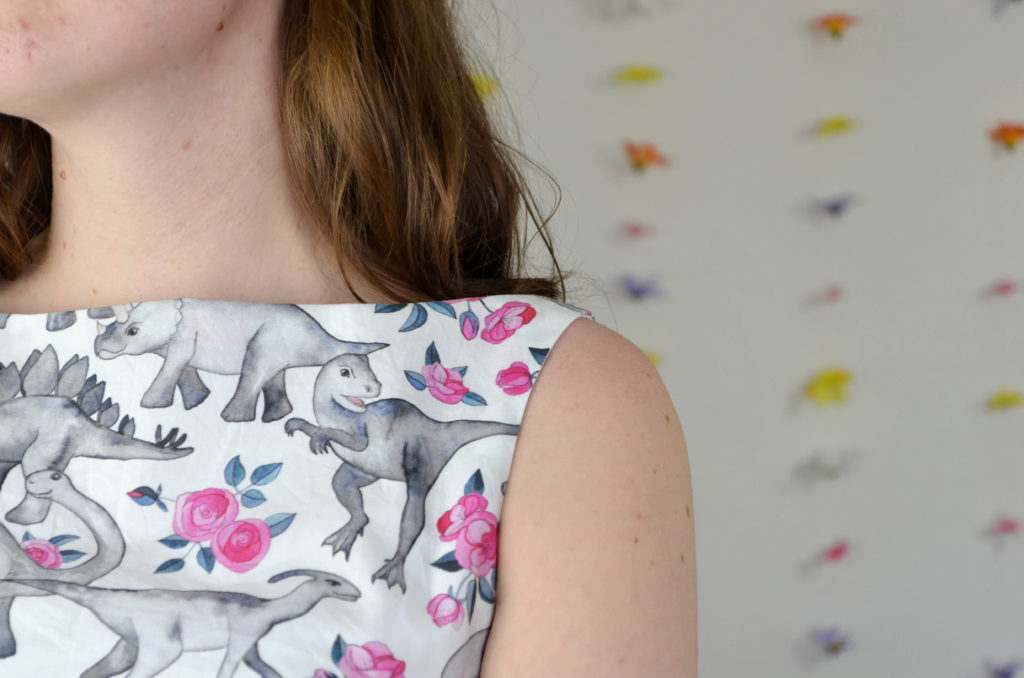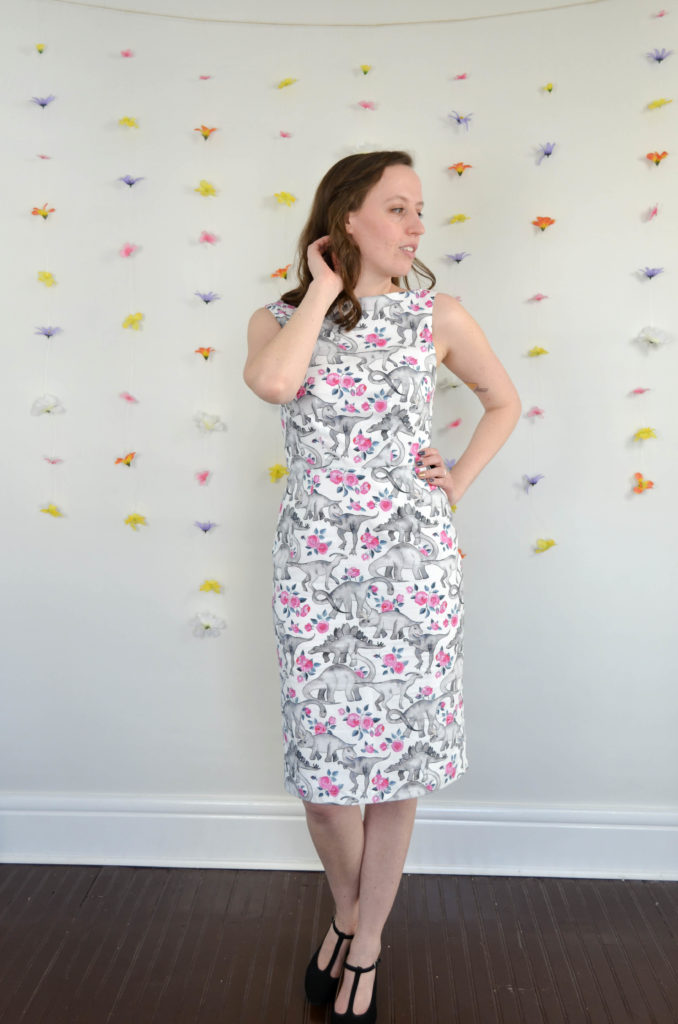 Dress Sophster-Toaster
Shoes ModCloth
All photos by me.