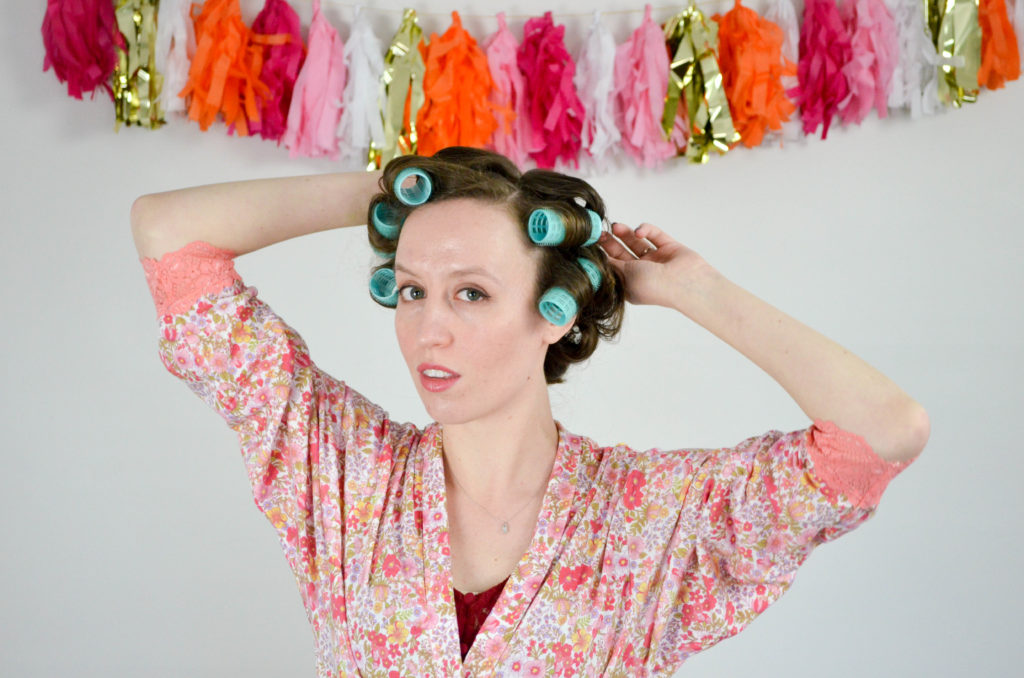 Winter is still a few weeks away, but the air around here is already getting dry. Now that I'm growing my hair out and wearing it long, I've had to develop a routine to keep it healthy through the long, dry Canadian winter. I started prepping my hair for the new season by switching from washing it every other day to once every three days. To inspire myself to keep to this new schedule / punish myself for breaking it, I've also started pin-curling my hair on wash day. It's more work on day one, but the controlled curls make styling a breeze for the next two.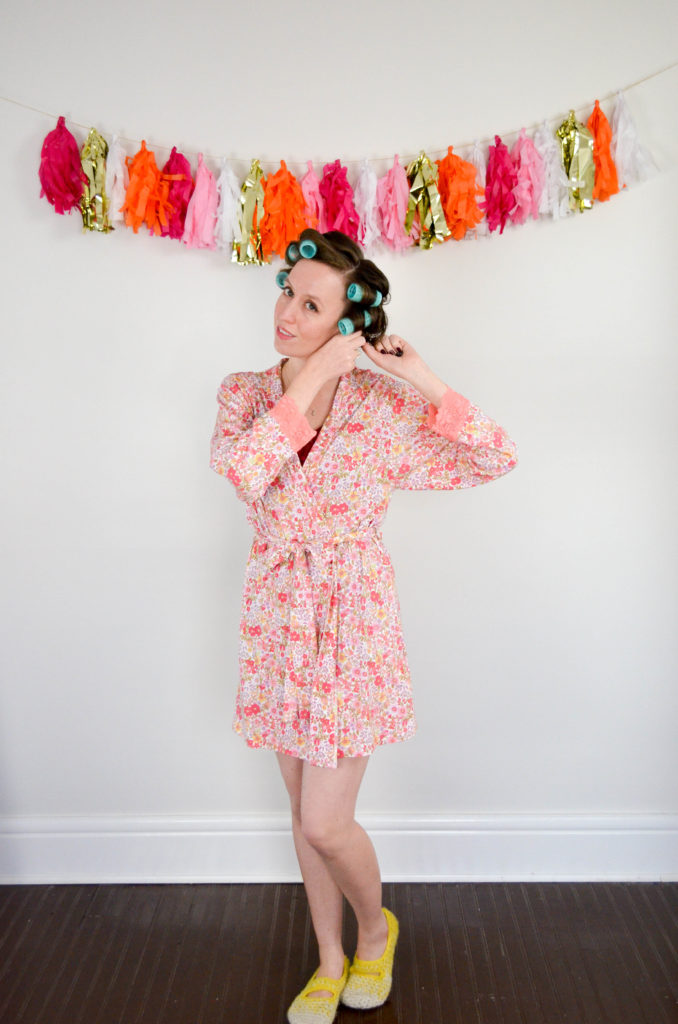 On wash day, I wash my hair with shampoo and conditioner and lightly towel dry. I then work a few spritzes of lightweight argan oil in, paying close attention to the ends, and detangle with a wide tooth comb. After that, I use the comb to work my hair into the general shape I want for when it's dry and work in a dollop of cute, whipped cream inspired mousse. When my hair is about half air-dried, I divide it into sections, smooth each with a boar hair brush, and roll it into pin curls and Velcro rollers. After waiting several hours for my hair to air dry in the pin curls (I work from home, so this is no problem), I take it down and smooth and shape with my boar hair brush. If my hair is frizzy, I smooth it with more argan oil. I usually wear it down on day one and try not to touch it again for the rest of the day. Before bed, I brush it gently with my boar hair brush to distribute the natural oils and sometimes add dry shampoo to the roots at my crown and around my face to work its magic overnight.
For the dry days, I brush my hair again with my boar hair brush to work out any overnight knots. If I shower, I wrap my hair in a loose bun to keep it dry and preserve the curls, then lightly reshape it with a wide tooth comb with I take it down. My hair on day two is not as neat and curled as on day one, so I will usually style it in a quick half up, half down fashion. Just as on day one, I brush it before bed, being sure to work the natural oils as far down the length of my hair as I can to moisturize it and prep for day three. By day three, there is usually no hope for my hair looking as perfectly perky and oil free as day one, because it simply isn't. After brushing and shaping, I usually wear my hair up in braids or a mid-century inspired ponytail.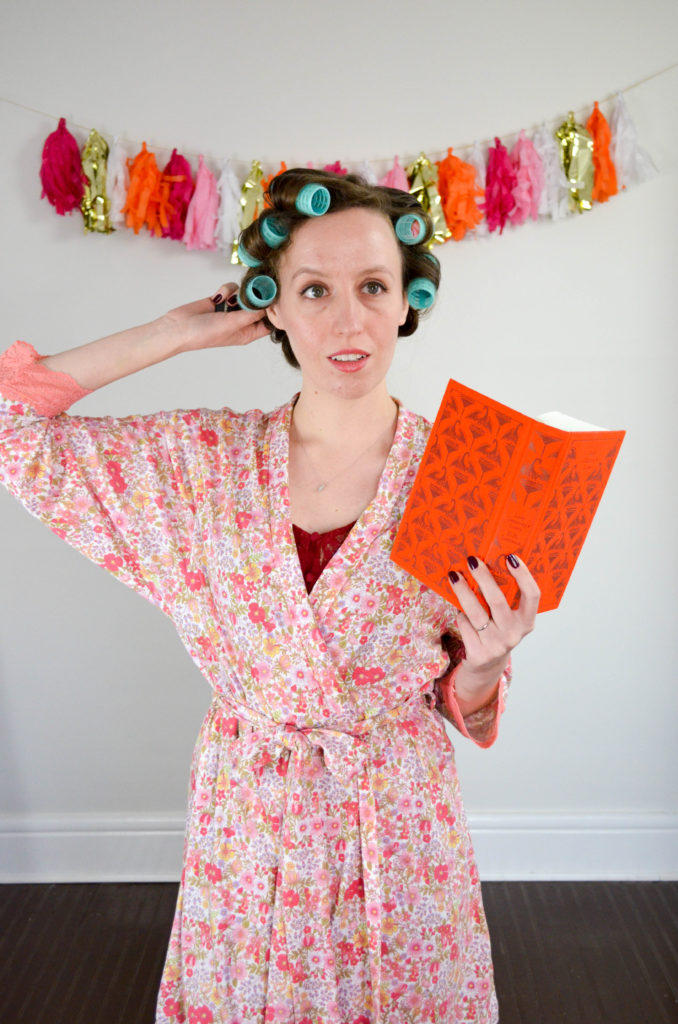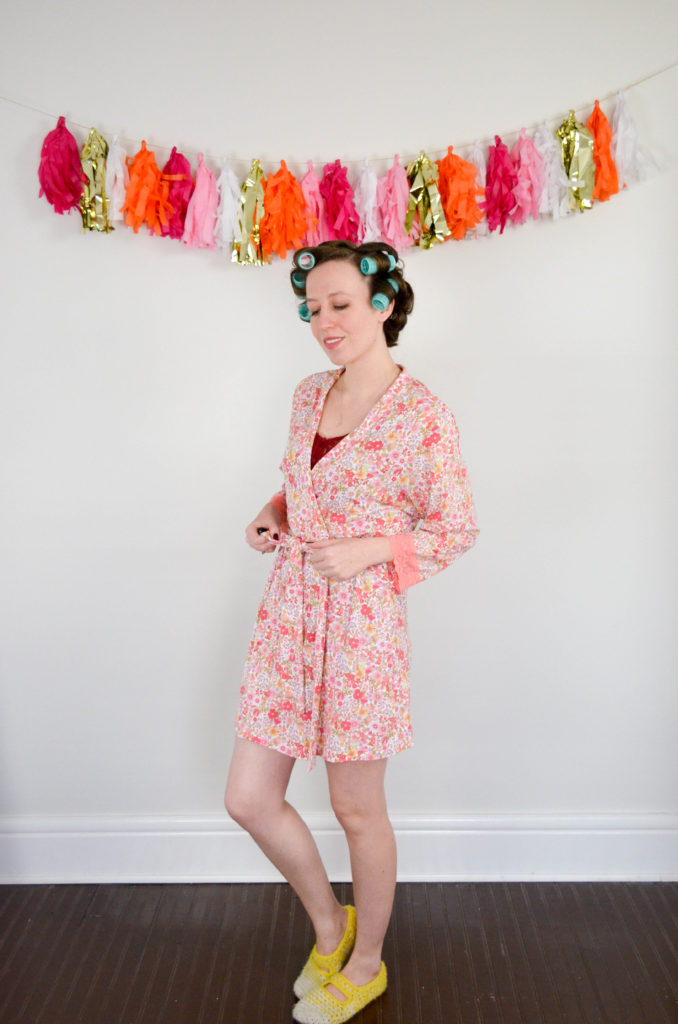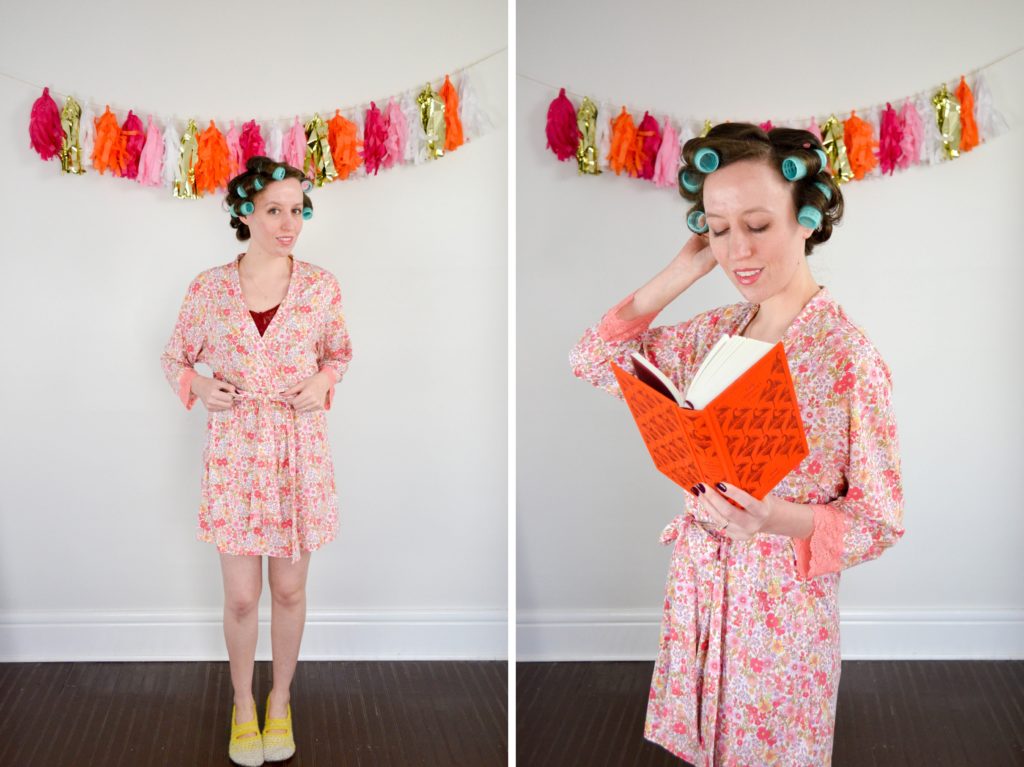 Romper ModCloth
Dressing Gown ModCloth
Slippers White Noise Maker
Ring family heirloom
Necklace gift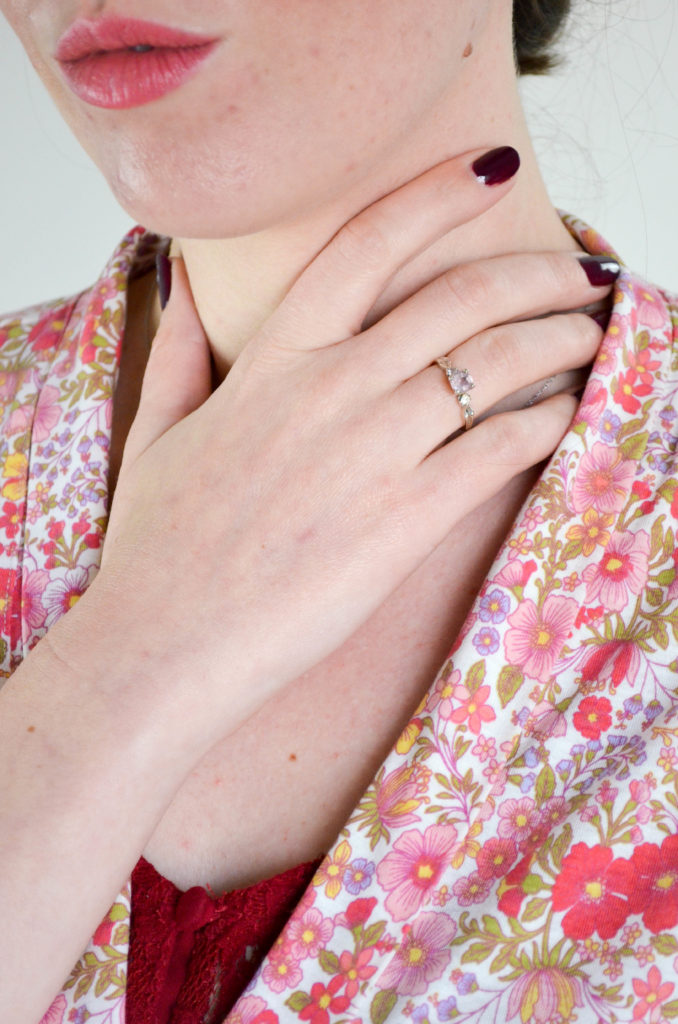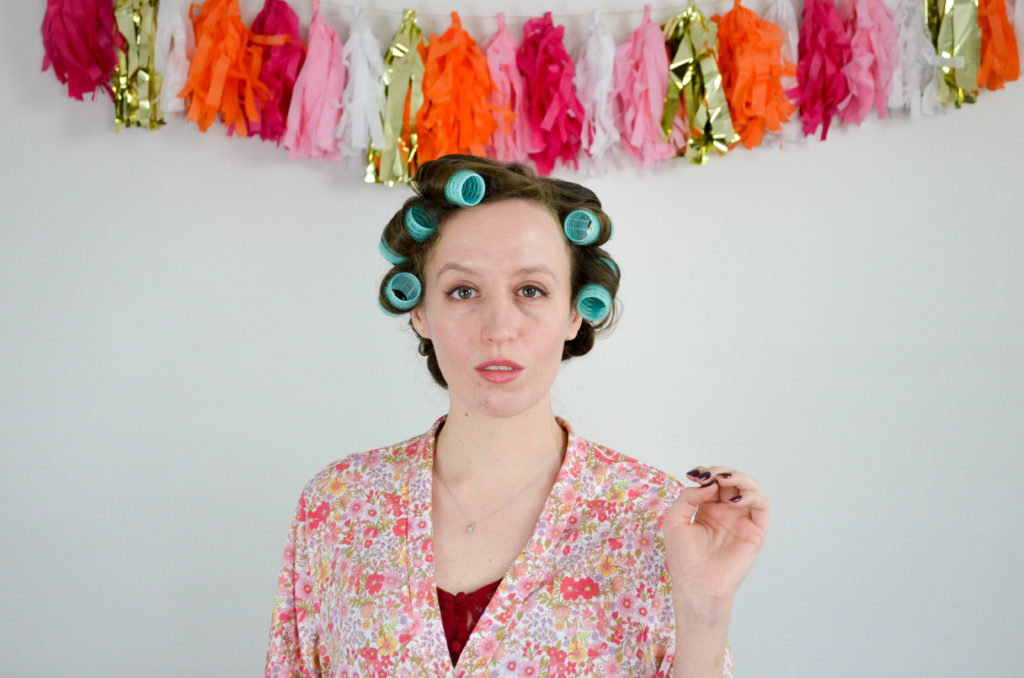 There you have it. My hair can be a little difficult and oily by day three, but it is so worth it for how healthy and moisturized it looks and feels on wash day. I'm hoping to be able to stretch it to washing once every four days by the end of the winter.
All photos by me.