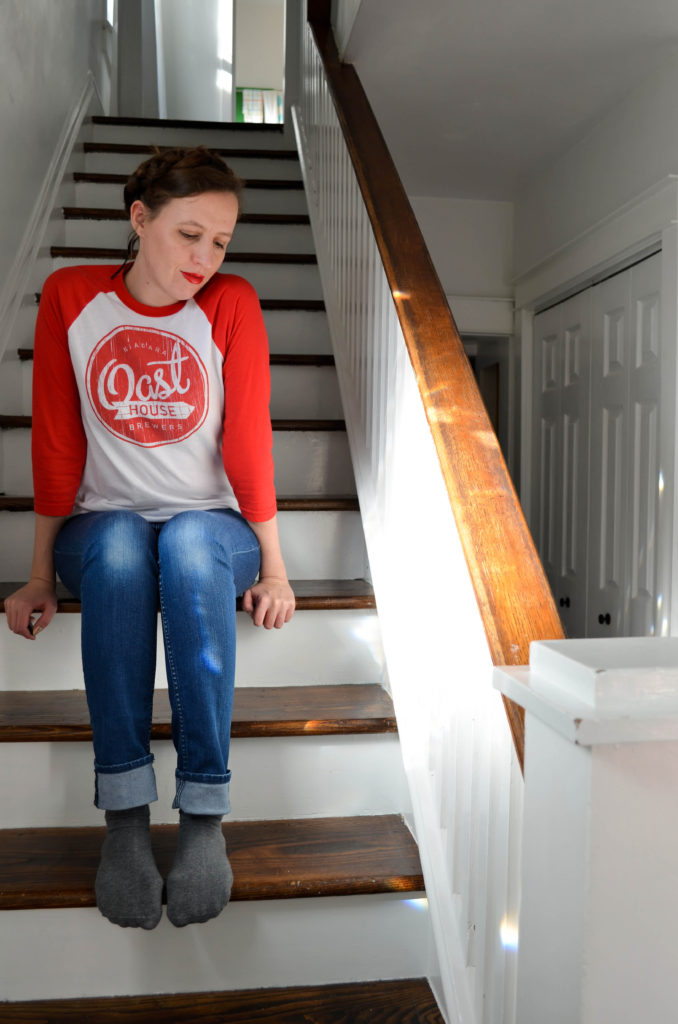 Winter will be here soon. Although I'm excited to experience the first winter in our first house, I'm also a little worried about how my mood and emotions will fare once the Christmas magic and anticipation have passed. I used to have a really rough time staying upbeat, happy, optimistic and hopeful during the long and cold Canadian winters but I've been doing a little better every year since deciding to take preventative action. I've developed a few strategies I find helpful for avoiding or coping with winter sadness that I would like to share with you today in hope that you can find something that might work for you.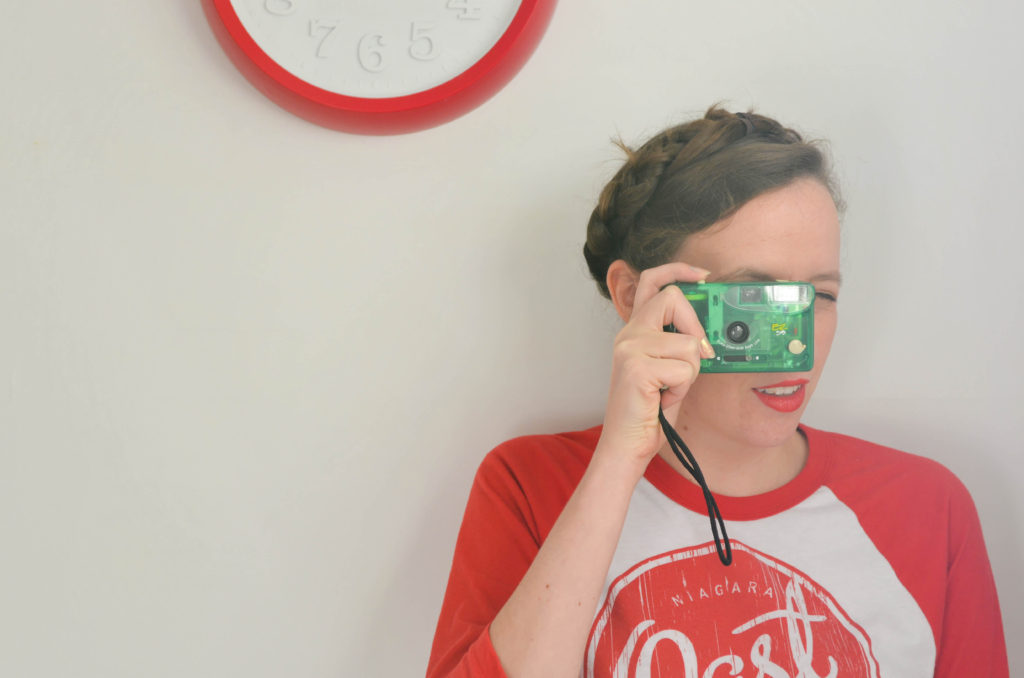 The first big change I made since growing up and not being too cool to wear and hat, scarf and proper boots, was to invest in good, cute and warm outwear. Over the years, I've collected a few different high quality coats, boots and accessories so I always have something the works. I have a cute toque for everyday, a gorgeous hand knit headband for when my hair just isn't right for my tuque, light mittens, warm mittens, a scarves in different colours and styles, a fun coat, a more practical coat, and warm, waterproof boots. Being able to build up layers suitable for any weather, and actually being comfortably warm outside, has made all the difference. It's no wonder I hated winter when I was standing outsize, freezing in just a coat, mittens and the wrong shoes.
Another important thing I now do during the winter is to go outside and appreciate the sunny, slightly warmer days. Hiding inside all winter just makes me more miserable. Now I try to get out and good for walks, making sure to visit the spots that were summer favourites. I'm always amazed by how beautiful and serene the forest can be on a winter day. Going out and seeing how much activity is still going on in nature, even though all the people have cowered away, can really change the way you think about the season that is supposedly dormant.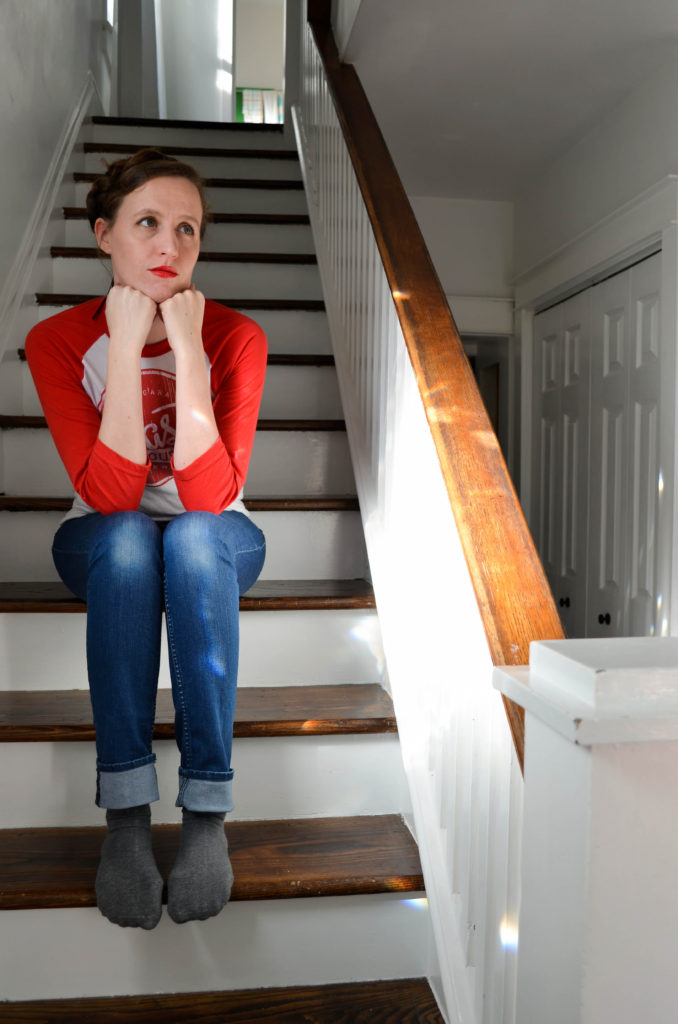 This time of year can feel like a losing battle when the days are getting shorter by minutes everyday. When all I want to do is put on my pajamas and watch tv from sunset (4:49 pm on the day I am writing this) to bedtime every night, I find it helpful to pick up a hobby to occupy those dark hours. This year I've been trying to make fun, healthy, homemade dinners with my husband at least five nights a week. When we put so much focus into preparing a proper meal, it's easy to forget it's been dark for two hours before we start eating.
On that note, something I've just started doing this year, is trying to keep the kitchen stocked with lots of fresh fruits and vegetables. I try to focus on the vegetables that are still in season locally while also mixing in some tropical fruit that is coming into season elsewhere. I ate grapefruit for the first time last week and really enjoyed it! (I know, I assumed I would hate it because I hate grapefruit juice.) I hope to make a habit of grapefruit breakfasts throughout the winter to bring a little bit of summer sunshine to those cold and gloomy days. I hope striving to eat a healthy and colourful diet, while everything outside the dining room window is drab and bleak, will help me stay happy and energetic during the winter.
My last tip seems so simple, but can be one of the hardest to achieve. I find it so crucial to my happiness in the cold months to ignore that desire to hibernate every night and try to get out with friends, family or my husband at least once a week. Just getting out of the house to go huddle with them in theirs – especially if they have a fireplace – and doing the same for them, can make a huge difference to the way I feel. Every year when it starts to get really cold, my husband and I go out to a great, a-little-fancier-than-usual restaurant, just to enjoy the intimate dining room with the huge, beautifully decorated wood-burning fireplace. We look forward to it all year. It gives something special back to the season where it feels like nothing happens after New Year's Day.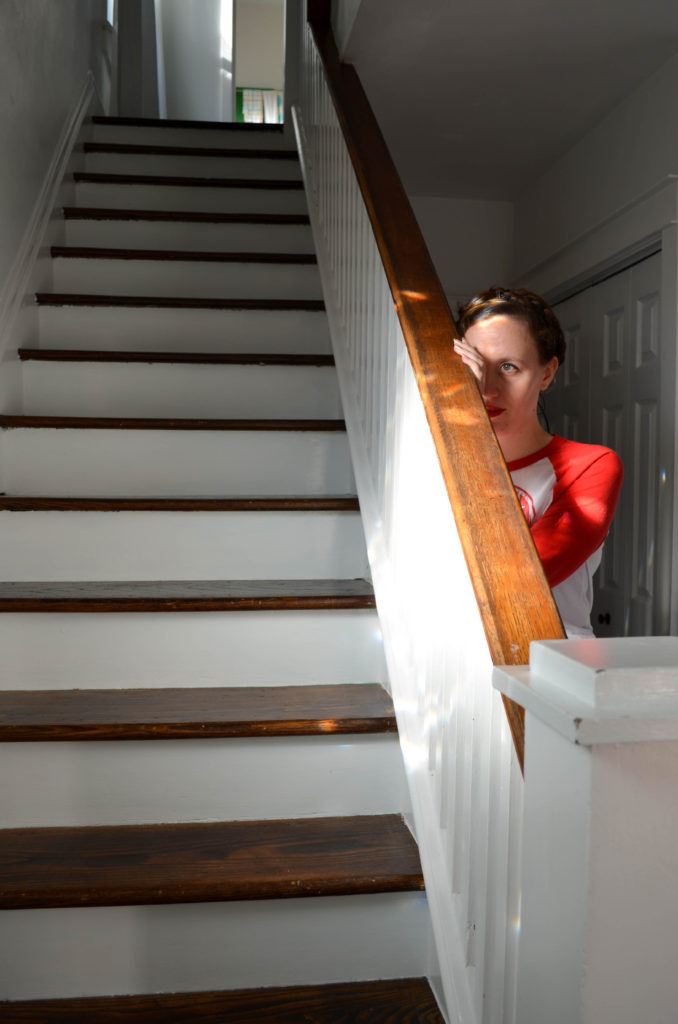 Between bundling up properly, and getting excited about it too, getting out to be social or stay active, taking up a hobby, and eating healthy (yay grapefruit!), I hope you can take at least one tip from me and work it into your winter self-care routine!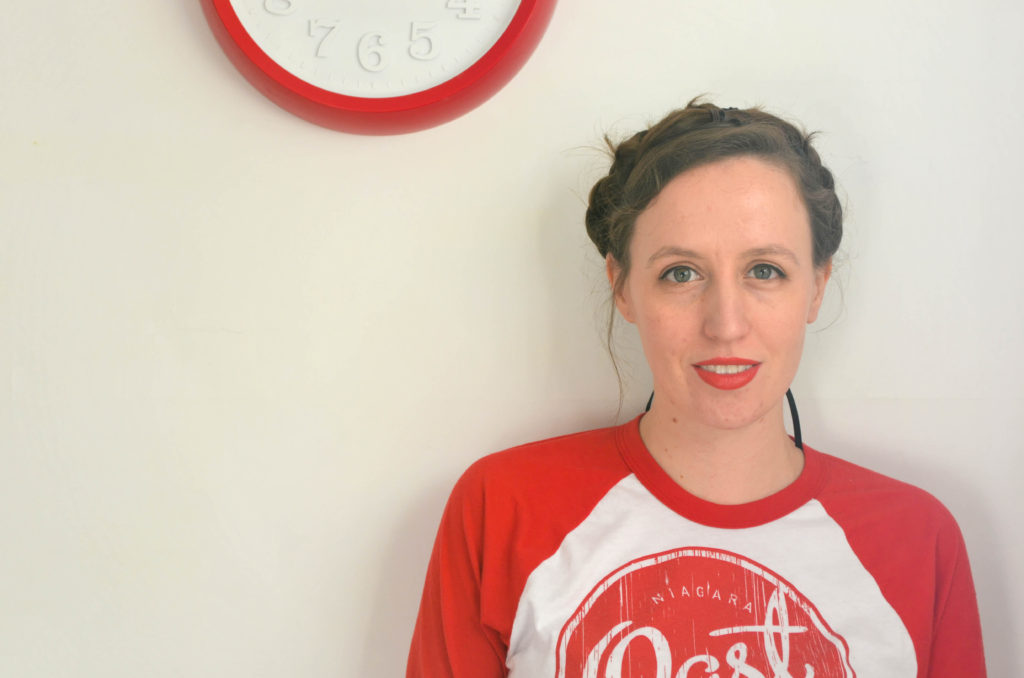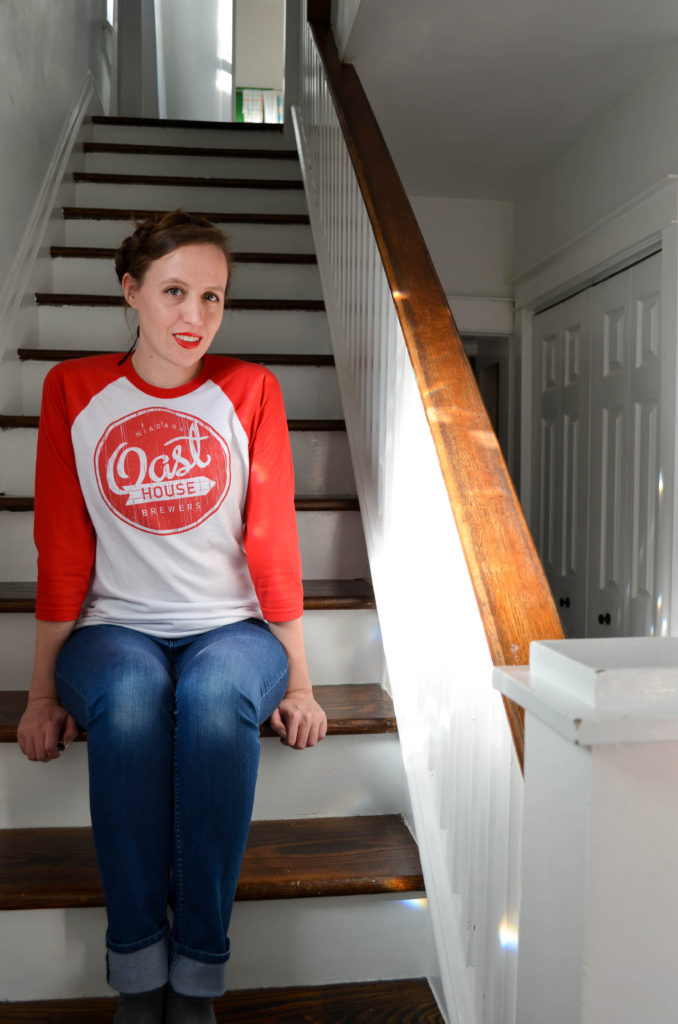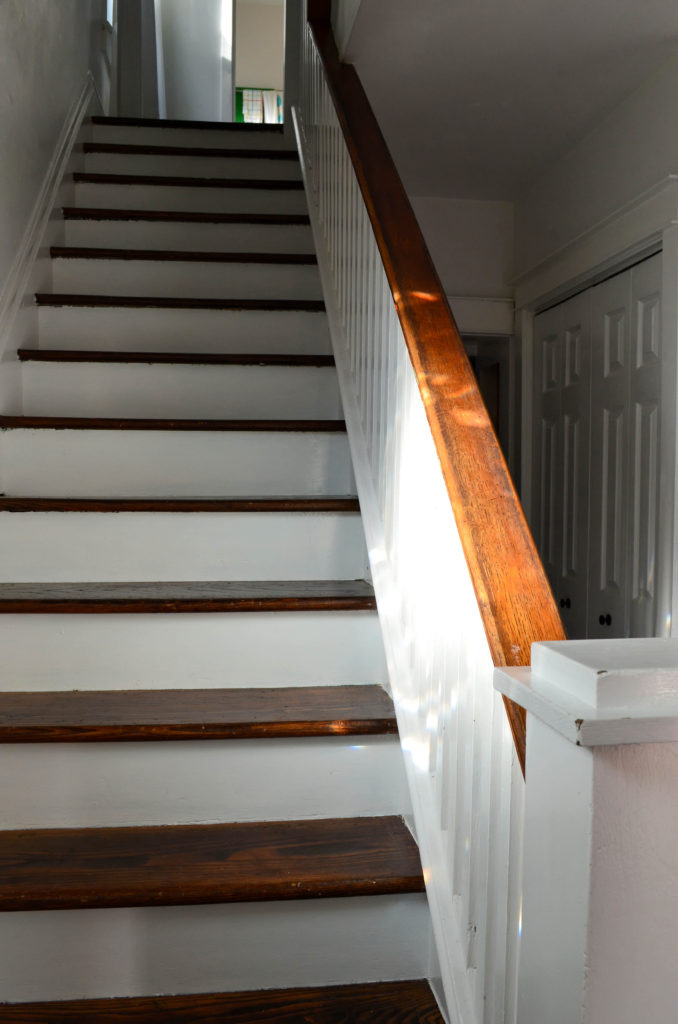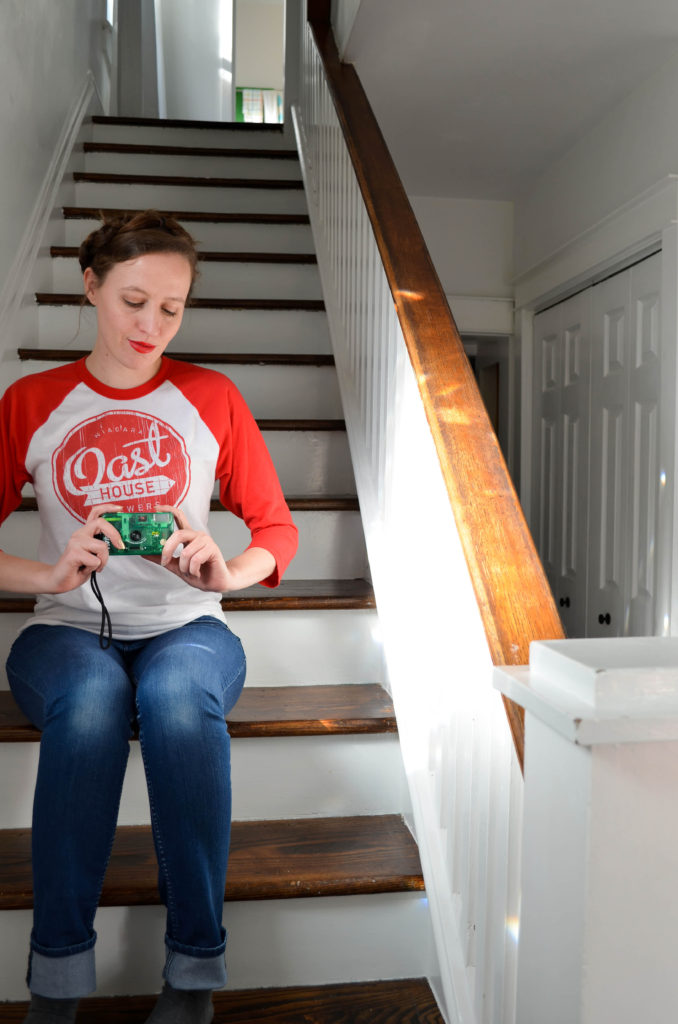 Top Oast House Brewers
Jeans GAP
Socks H&M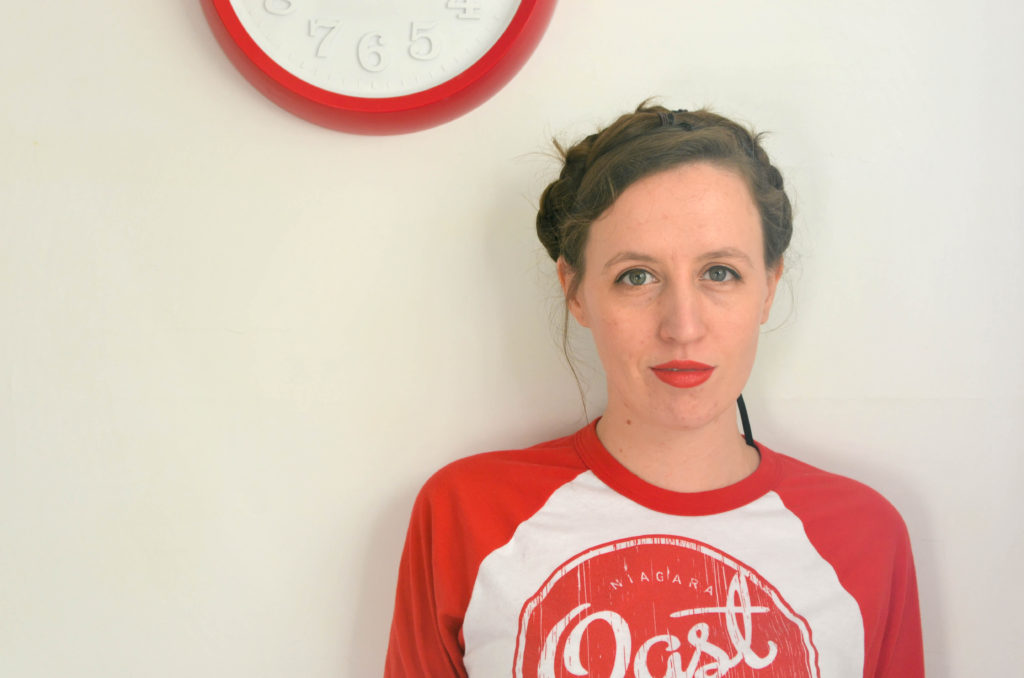 All photos by me.