Hello, I'm Melissa, pleased to meet you.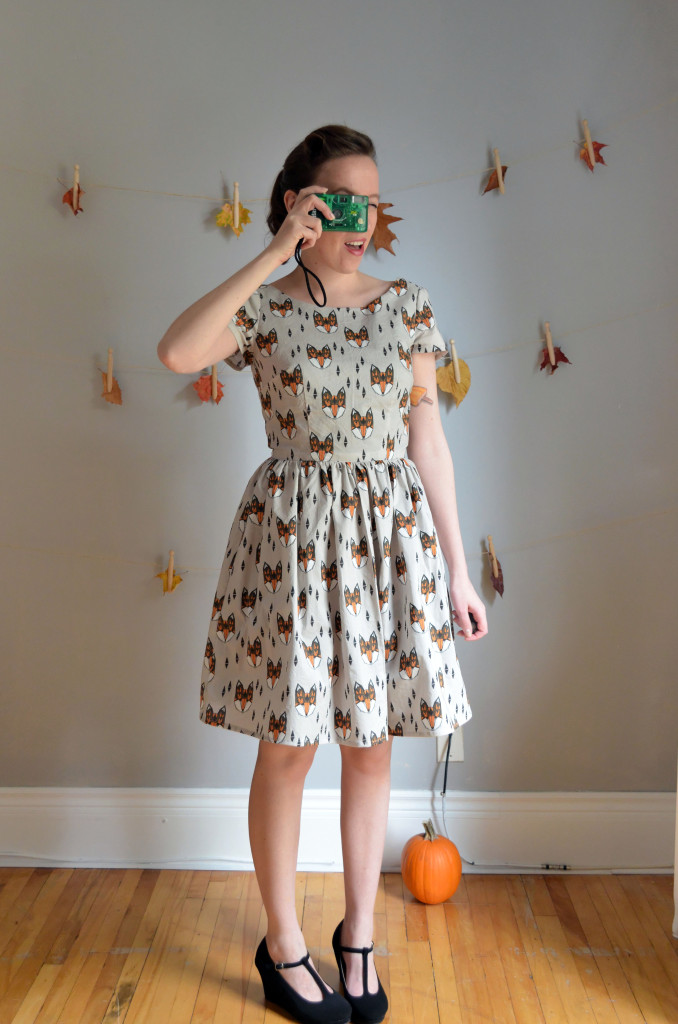 I am a seamstress, designer, writer, photographer, good cook, decent baker, terrible gardener, cat person who's afraid of cats, housewife and social history buff. I started writing for Sophster-Toaster in 2010 when my husband (then boyfriend) and I moved to a new city after finishing college. Since then, I've gotten married, inherited a rustic cottage that needs a lot of work, leisurely studied topics in social history, languages, English literature and women's studies and started a business, all while using my blog to casually document the things I've learned along the way.
Above all else, I've learned that life should be beautiful – and when you can't find that beauty, it is up to you to create it.
I'm currently living in St. Catharines, Ontario with my high school sweetheart, Matt, and a plucky little rescue kitty named Tori that I adopted on my 16th birthday. We live in an apartment in a pretty Victorian house by the park. Matt works in IT and enjoys manly pursuits like brewing beer and growing a beard. I make dresses and run a shop on Etsy.
Disclaimer
My blog is not sponsored by anyone other than my own brand, Sophster-Toaster. All items and clothing worn, recommended or reviewed are purchased or made by me unless otherwise stated. Items that have been gifted by friends and family are labelled in outfit posts as "gift", items that have been sent to me free-of-charge by their makers/ retailers are labelled as "courtesy of".
All ads on Sophster-Toaster have been placed for monetary exchange or as part of an ad swap with other bloggers.
I am a part of the Etsy, Warby Parker, and U.S Polo Assn. affiliate programs. This means I get paid a small commission for including their ads and links on my blog.
All opinions are my own. I only style, recommend or otherwise feature products that I truly admire and stand behind.