Over the weekend, I went out to support my fellow makers and local small business owners at the annual Fall Handmade Market. I was extremely excited to go to this market, not just because I thought it was a weekend sooner than it actually was and had to hold on to that build up excitement for over a week, but because it was being held at a local winery. I had never been to a winery, despite having lived in the Niagara Region for six years now, and I was quite looking forward to going out to one and shopping for some seasonal things.
It was a hot, wet and gloomy day, but that didn't damper my mood in the least. I was determined to get some mittens and a pretty soup bowl.
I couldn't find any warm winter mittens that I liked (we're only just coming up on fingerless glove season) but I did come away with a gorgeous soup bowl from Shed Pottery, three bars of goat's milk soap — including an amazing lavender licorice scented bar — from Liv Simple Farms and some faux druzy earrings from Designs by Amber.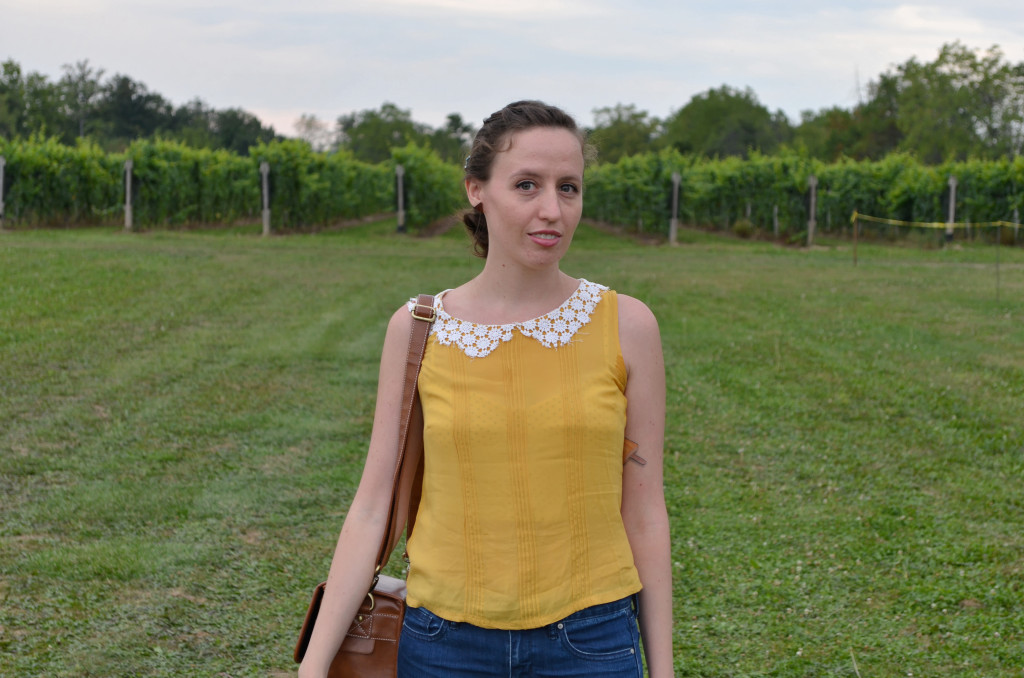 Top ModCloth (super old)
Jeans Gap (old)
Boots Bakers
Camera Bag Amazon 
Hair Bow Craft Arts Market exclusive/ Sophster-Toaster
Earrings Craft Arts Market/ Nicole Gagnon
All in all, it was an excellent way to spend a soggy Friday evening.
Handmade Market will be back for the Christmas season on November 13, 14 & 15! Visit www.handmademarket.ca for more info.
Photos 2 & 4 by me. All others by Matt Harrison.