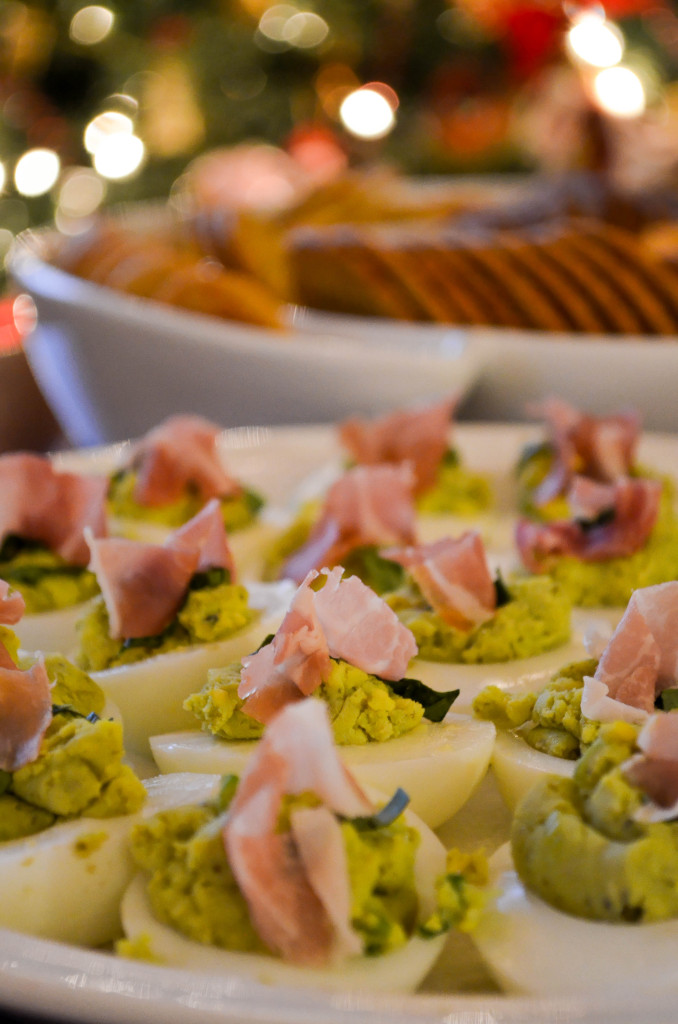 Last week, I featured Kathy Casey's D'Lish Deviled Eggs: A Collection of Recipes from Creative to Classic in the party themed, December edition of "Obsessions" because it's always the first cookbook I go to when I'm planning party food.  I do this not only because deviled eggs are delicious and adorably retro but because, in addition to amazing and creative recipes, this book also includes a page on tips for finding cute serving dishware and a section titled "Egg-ceptional Ideas for Holidays and Special Events". This section is where I found the recipes I used to make festive, naturally red and green coloured eggs for a Christmas party I attended last weekend.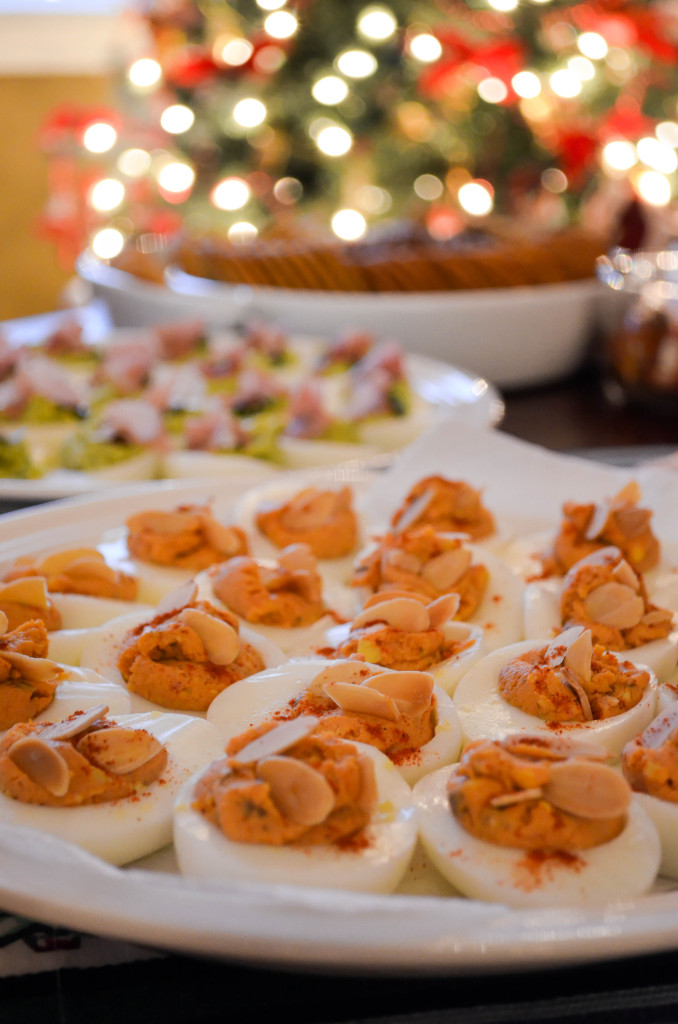 "Sunny Roasted Red Pepper Deviled Eggs" with roasted red pepper pesto and toasted almonds
I  made "Sunny Roasted Red Pepper Deviled Eggs" and "Devilish Green Eggs and Ham", both for the first time. Both recipes came together quite easily, though I did used to work in a restaurant that frequently made pickled eggs, so you could say I'm an egg peeling professional. The roasted red pepper eggs were certainly pretty with their delicate sliced almonds and sprinkle of smoked paprika but everyone at the party agreed that the green eggs and ham deviled eggs were far tastier – definitely a make again recipe. There is absolutely something to the green eggs and ham recipe's basil and prosciutto combination but I'm starting to thing my friends may just be suckers for anything with a meat garnish.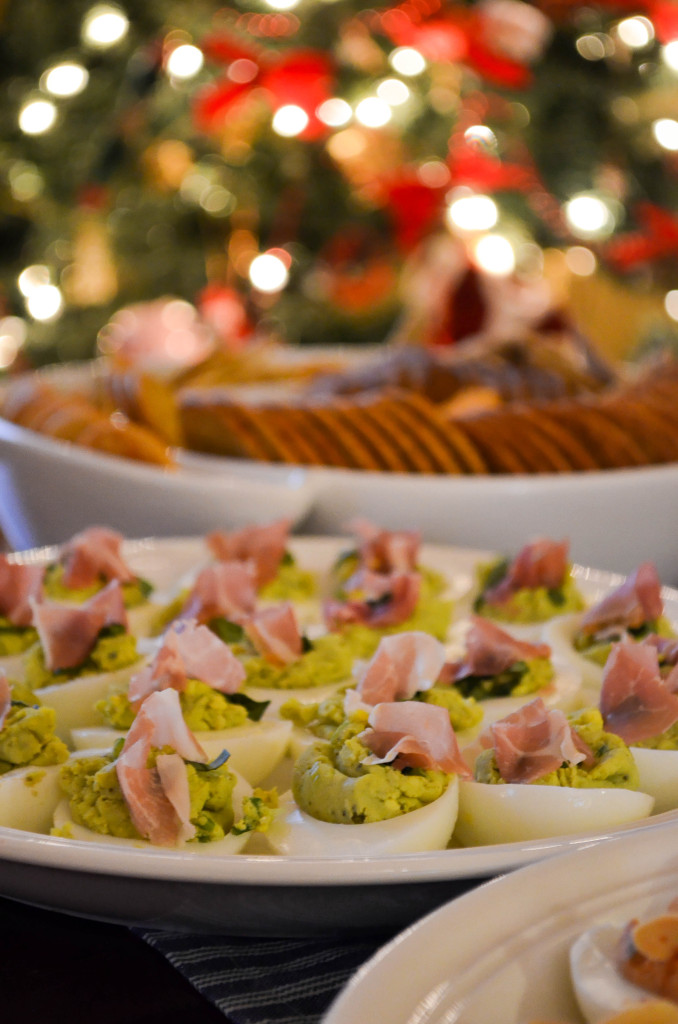 "Devilish Green Eggs and Ham" with pesto and prosciutto
I've worked my way around this book quite a bit since purchasing it. I've made "Steak and Deviled Eggs", "Dirty Martini Deviled Eggs", "Tapenade Deviled Eggs" and "Beet'ing Heart Deviled Eggs" – which has you dye the egg whites with picked beet brine! – just to name a few. The "Steak and Deviled Eggs" recipe, which includes whole stripes of steak as a garnish, has strongly cemented my reputation as a respected deviled egg maker and established my role as the deviled egg bringer for every large function I attend (and I couldn't be happier about this).
If you love deviled eggs as much as I do, buy this book! You won't regret it.
All Photos by me.