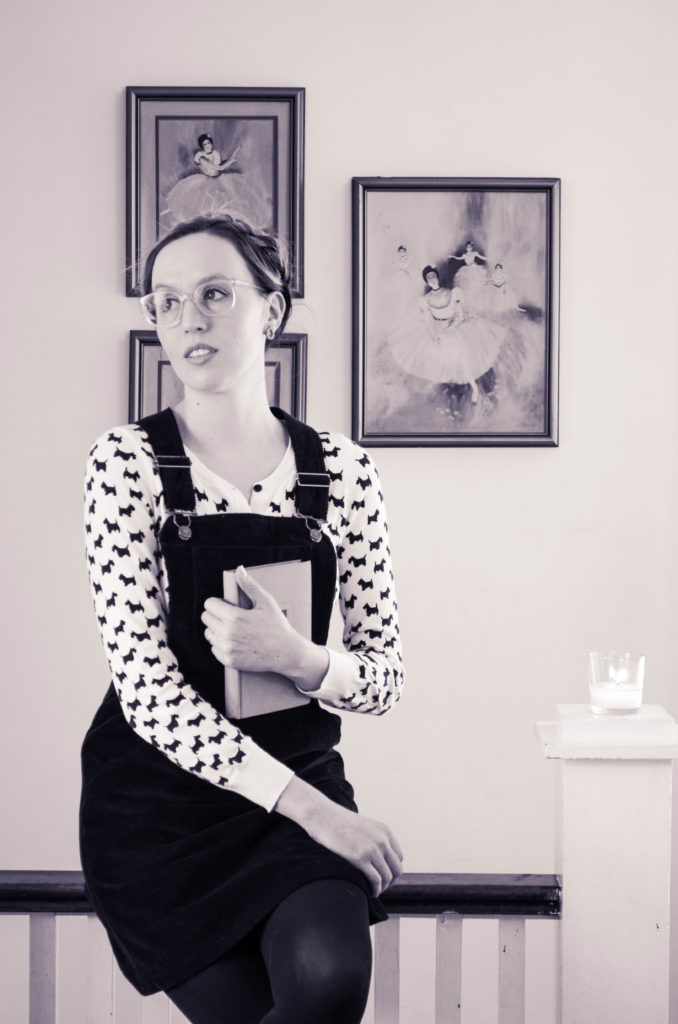 My grandmother was an avid painter. When she passed, my mom asked if I wanted any of her painting. I had vivid memories of these ballerina paintings hanging in a dark hallway in her home, so I asked for them to remember her by. I hung them up in a bright space above the stairs of the home we had just moved into and enjoyed seeing them again.
We were very careful to hang them straight and level, so I started getting annoyed by always finding them askew. I told my husband, after we had some people over, that I knew they didn't look like much, but they were very special to me and I really wished people would stop touching them and bumping into them. I carefully straightened them again. A few weeks pass and they continue to move. I start to suspect it's him brushing his broad shoulders against them. I ask him to be more careful and show him that it's not me because I'm not tall enough to nudge them with anything but my head, and I'd notice that. He's fairly confident it's not him, but the painting continue to move….
This is an old house and a high traffic area, I'm sure there are a handful of ways they could logically be shifting on their own but as far as I'm concerned, my grandmother's ballerina paintings are dancing.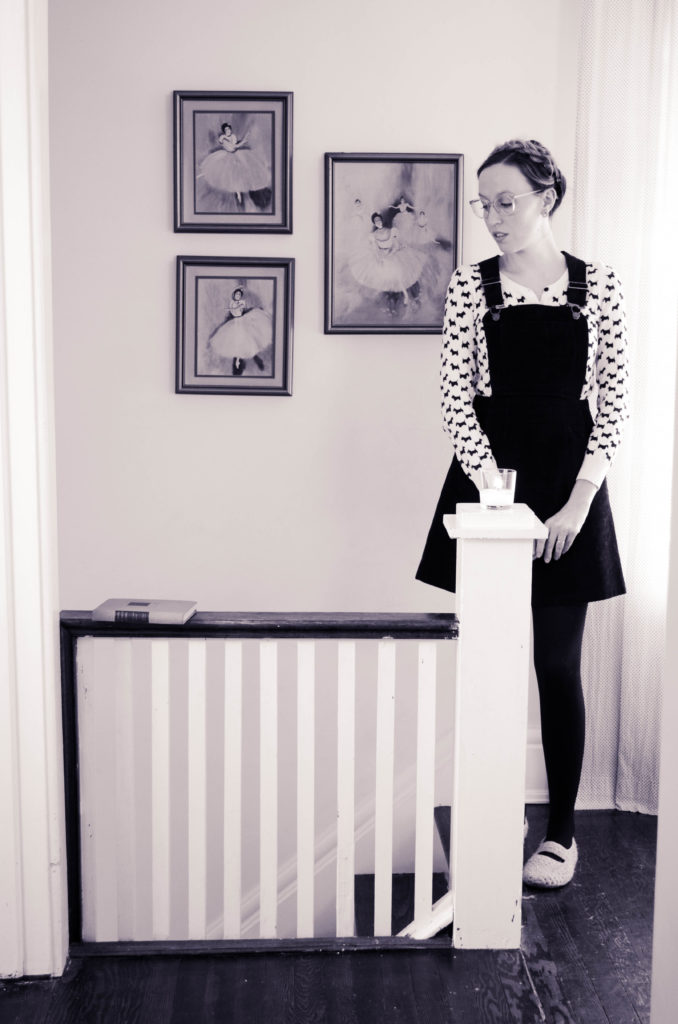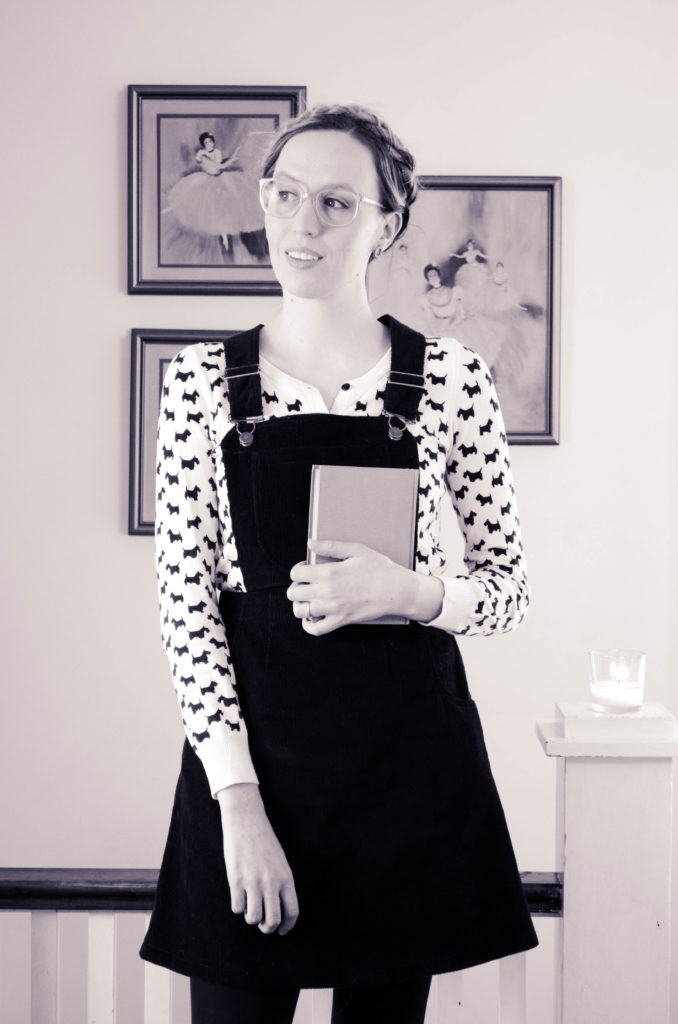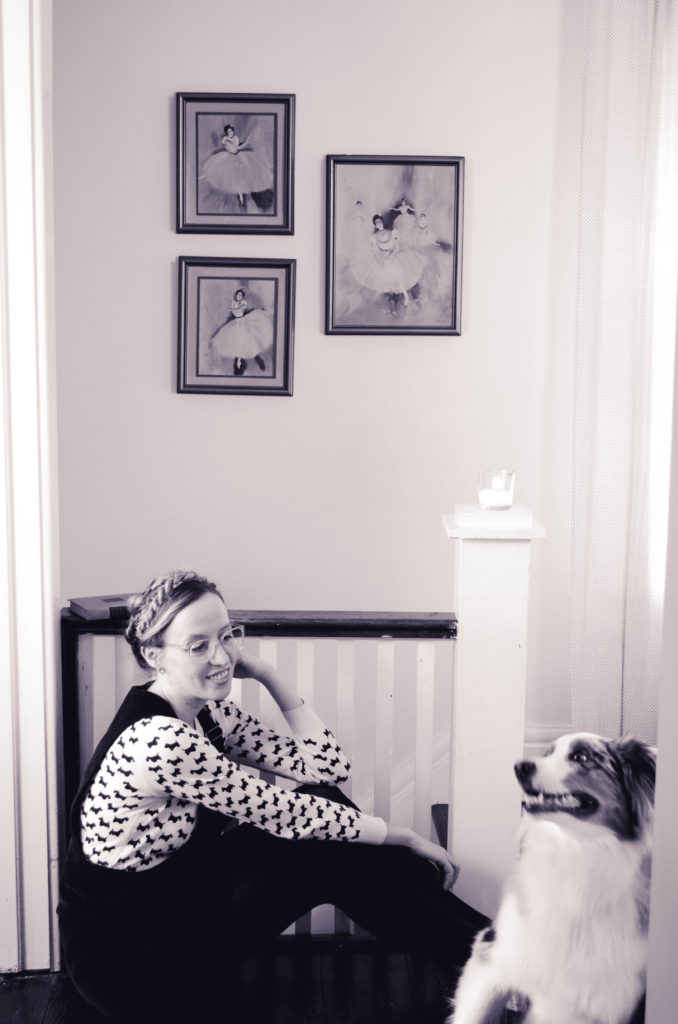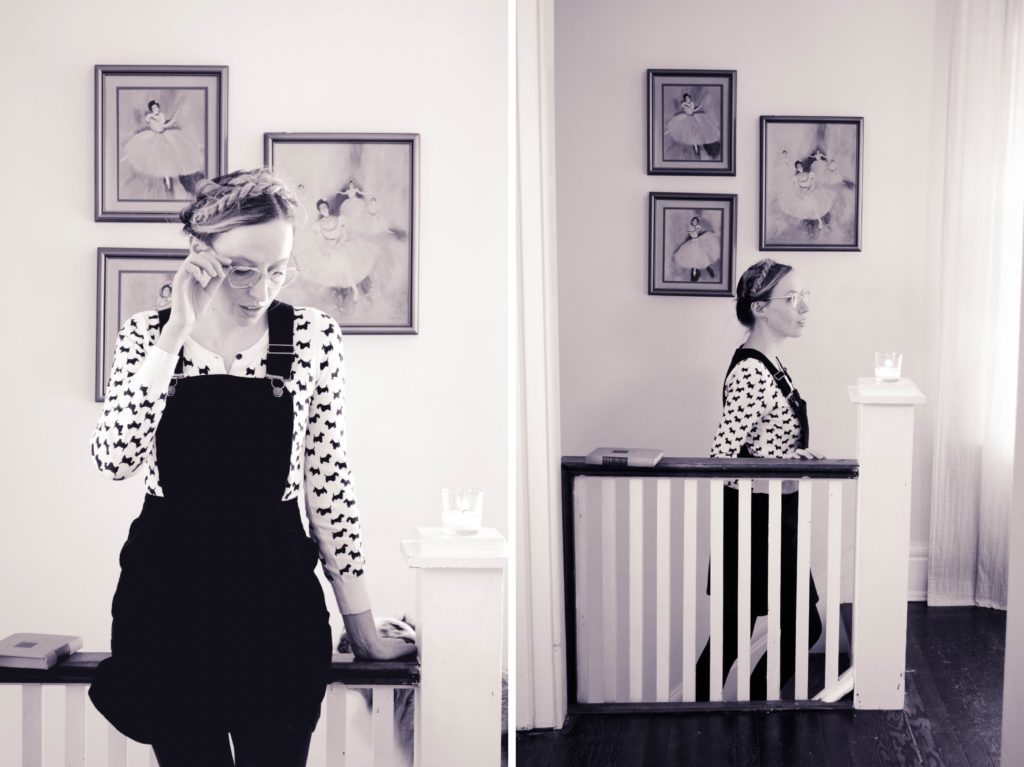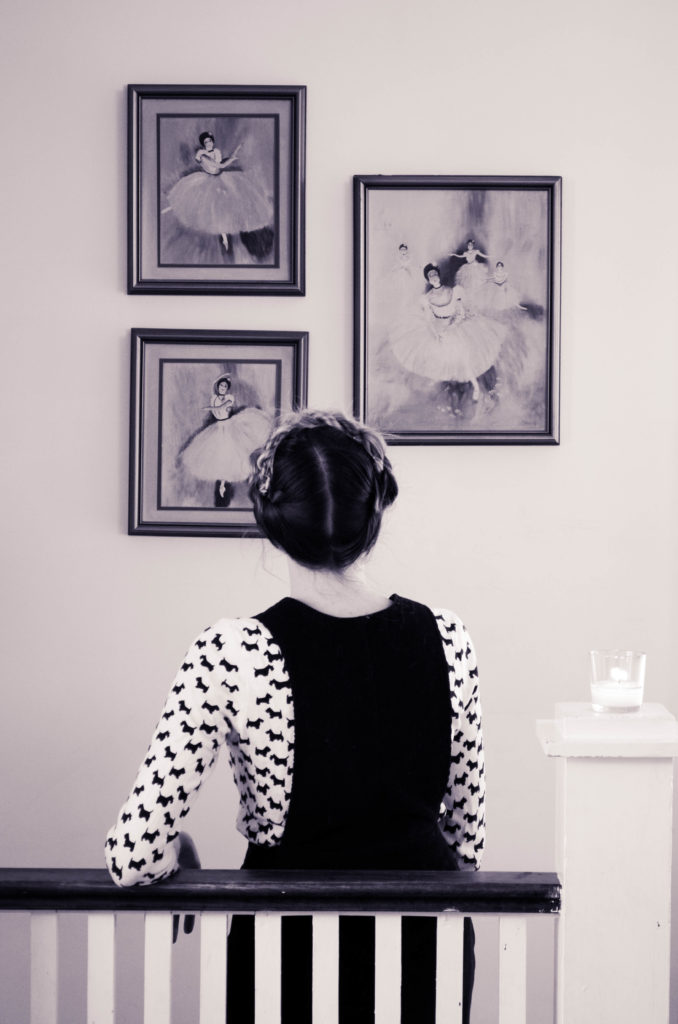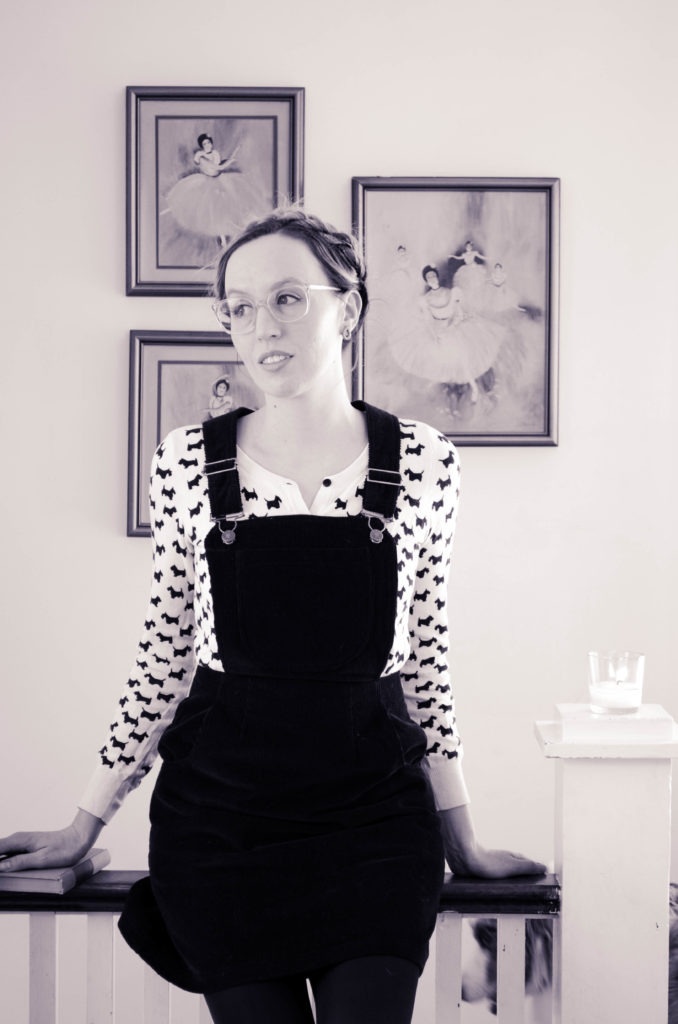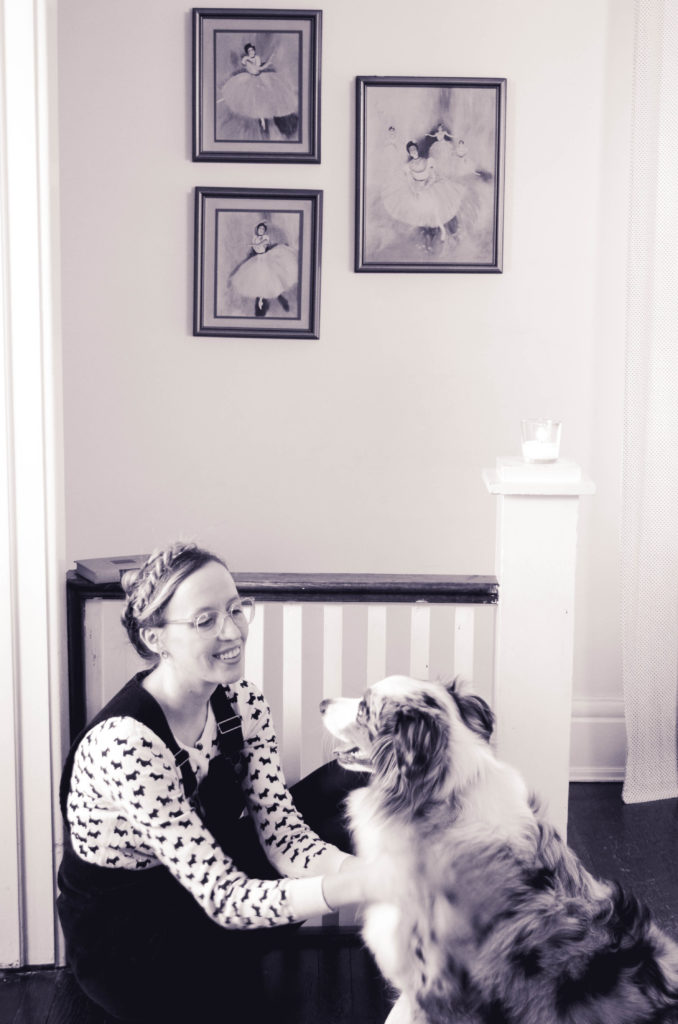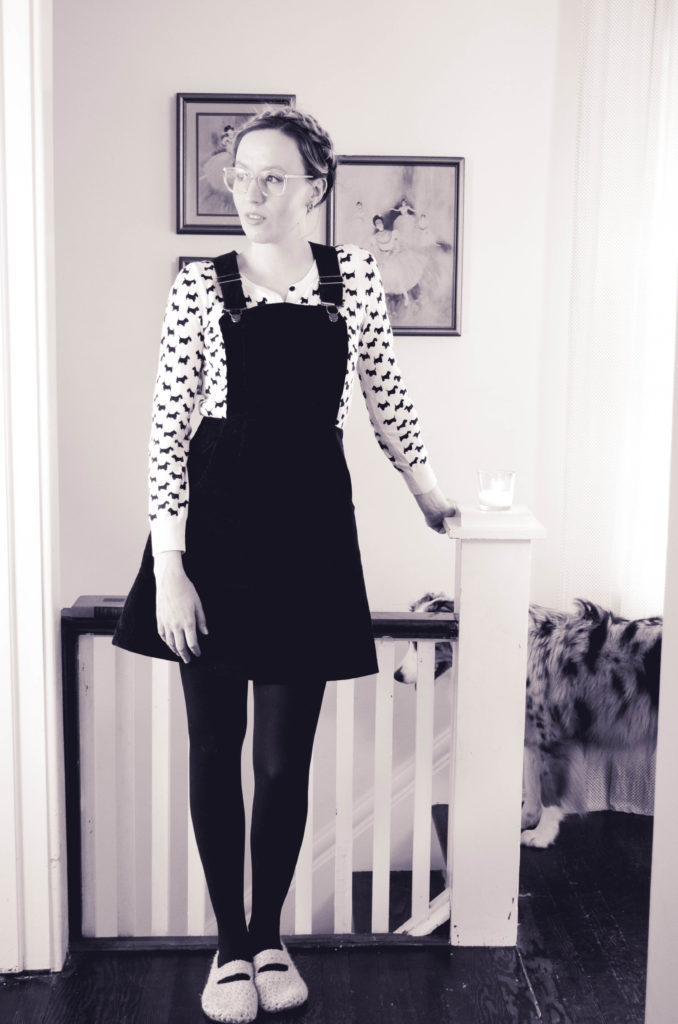 Jumper Mod Dolly
Cardigan H&M
Nylons Pretty Polly
Slippers White Noise Maker
Glasses Warby Parker
Earrings ModCloth