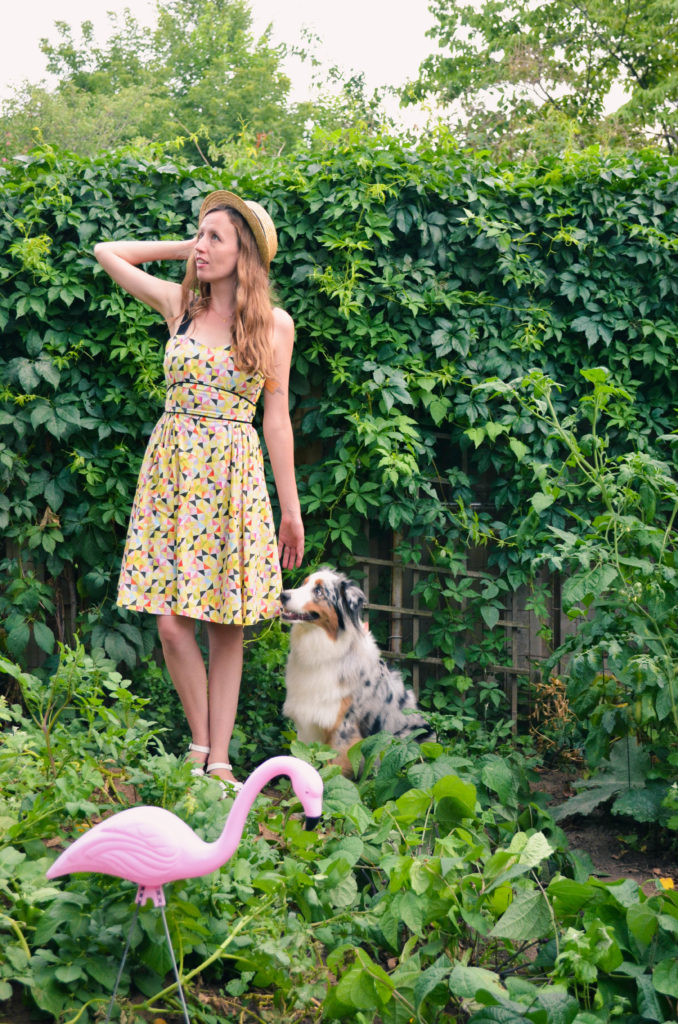 We moved into our starter house at the end of summer 2016. The backyard was a mess so we spent the rest of the year trying to tame and reclaimed it.
We had the garden area cleared and restored in time to put some vegetables in last summer but they didn't grow very well. The soil was full of pests, tree roots, literal garbage and plastic that the previous owners had buried for some unfathomable reason, and broken glass and pottery. The yard was also shaded by a large walnut tree at the back of our yard and an overgrown birch on the side, breaching the border between our yard and the neighbour's. We tilled the soil, trying our best to clean it up as we went, and worked in some manure that we got from my father-in-law's organic farm. The plants that were able to take root and then survive the bugs did well enough to give us a few fresh meals, but certainly didn't produce enough to give us winter reserves.
Early the next spring, our neighbour, also a new, first-time home owner, had the overgrown birch tree taken down. We dug up many of the tree roots that were sending up suckers and causing trouble, found and removed the rest of the garbage (thanks Pepper), and, over the course of the previous year, had driven away most of the pests using organic methods.
Knowing not to expect too much from our garden, this year we planted a few cheap and easy things with a let's see what happens attitude. We didn't get many peas, but the radishes did alright. Then the summer sun started rising over the houses and shining into our north facing yard, through the gaps where the tree used to be, for most of the day and our garden took off! The horseradish, potatoes, tomatoes, beans, zucchini, and various herbs soon took over and started crowding out the weeds. Not even Pepper, the biggest garden pest of all, can trample the strong, bumper crop of plants we've been able to grow this year.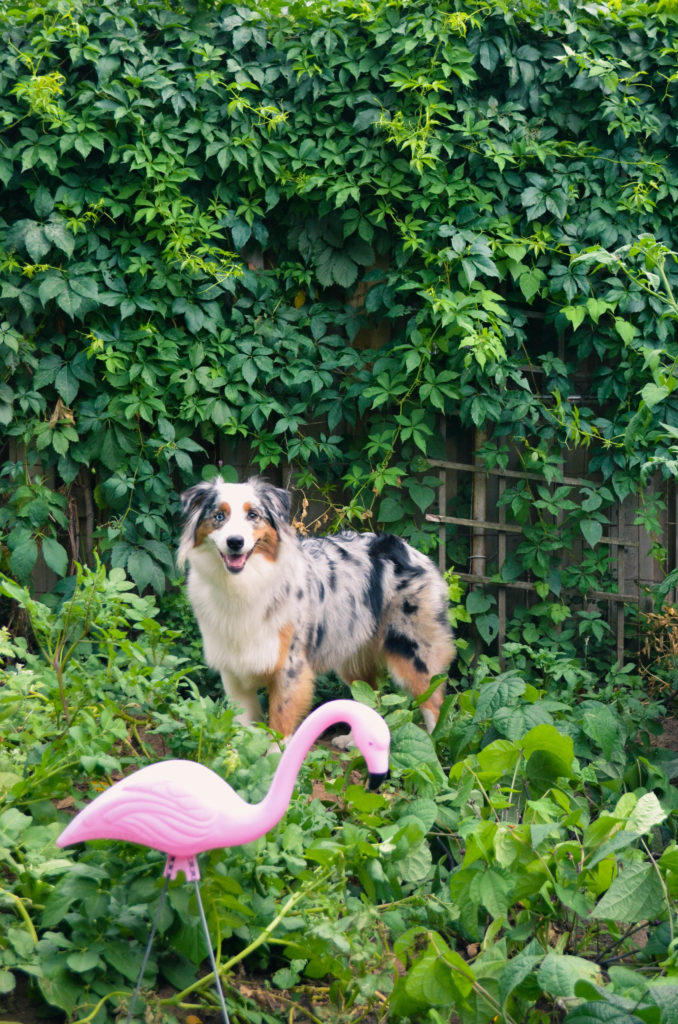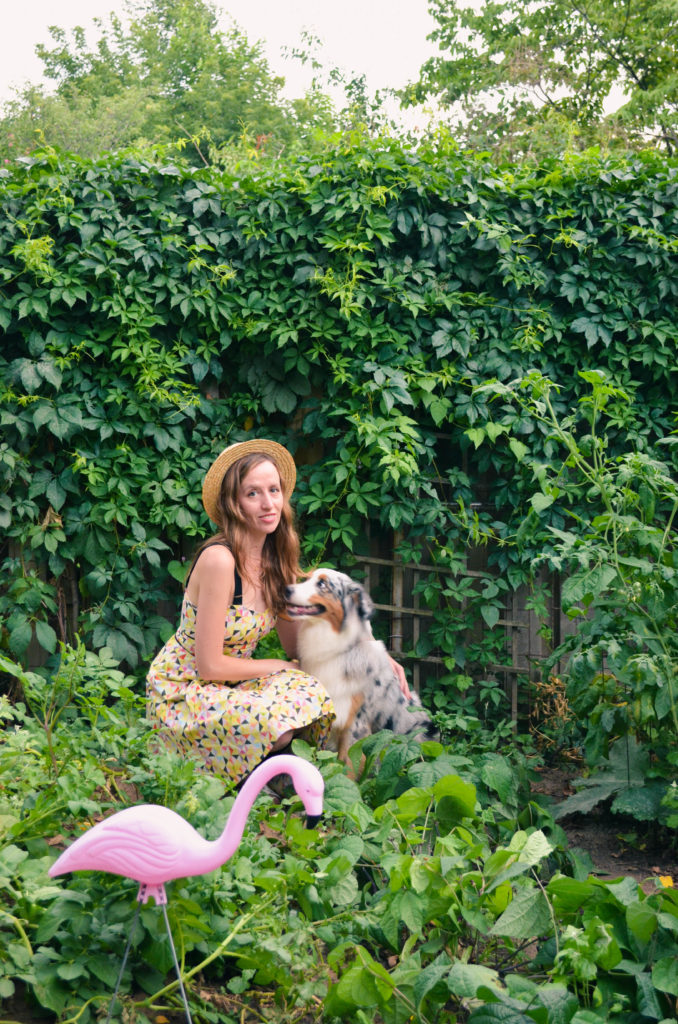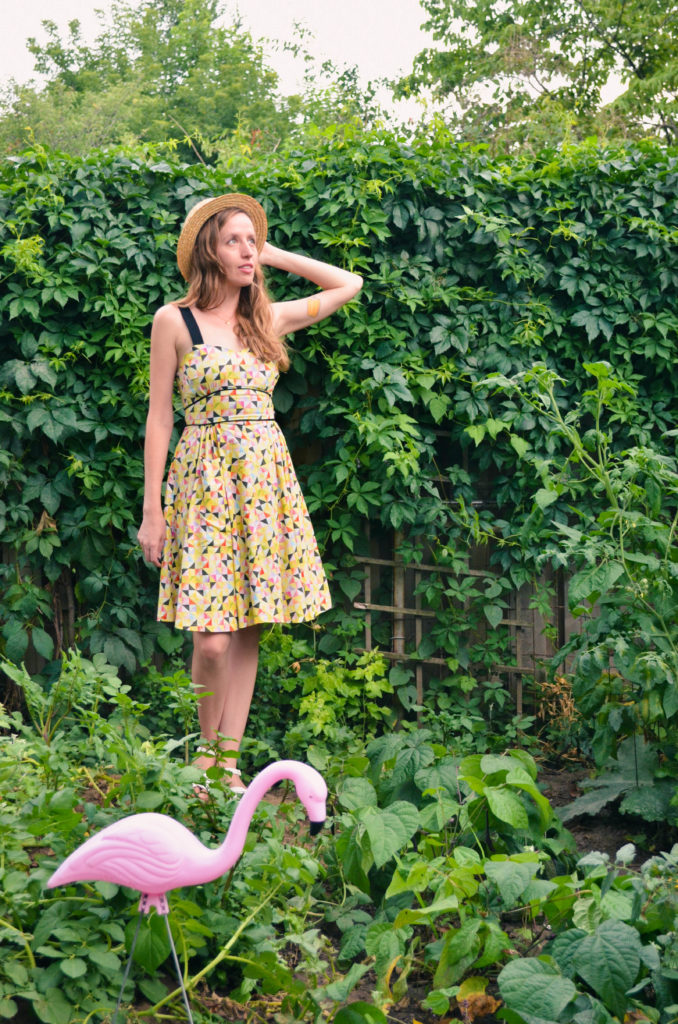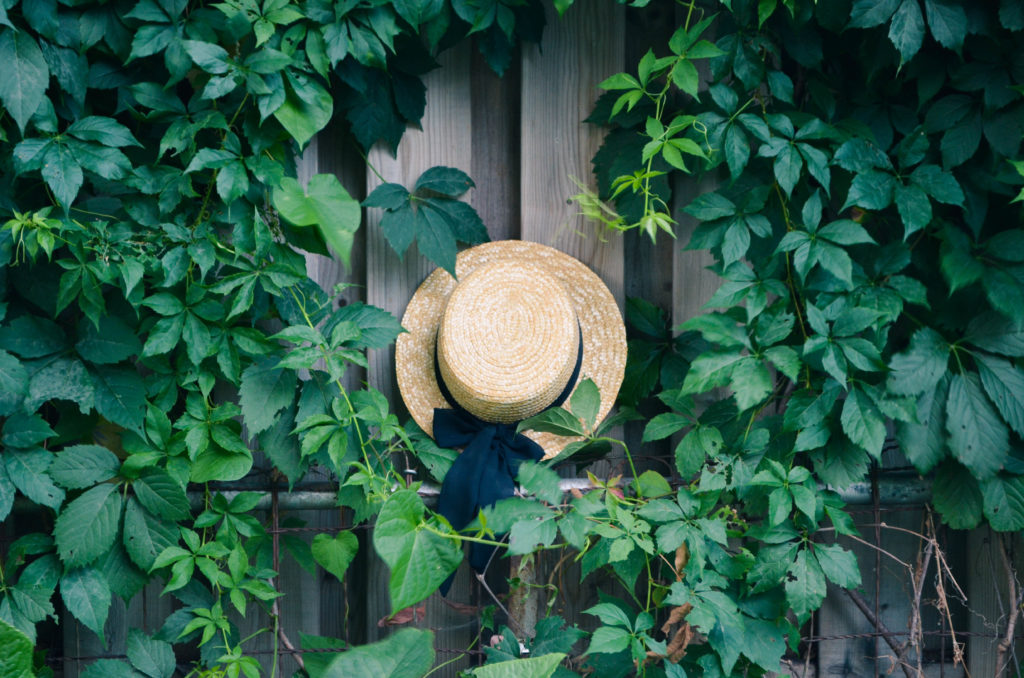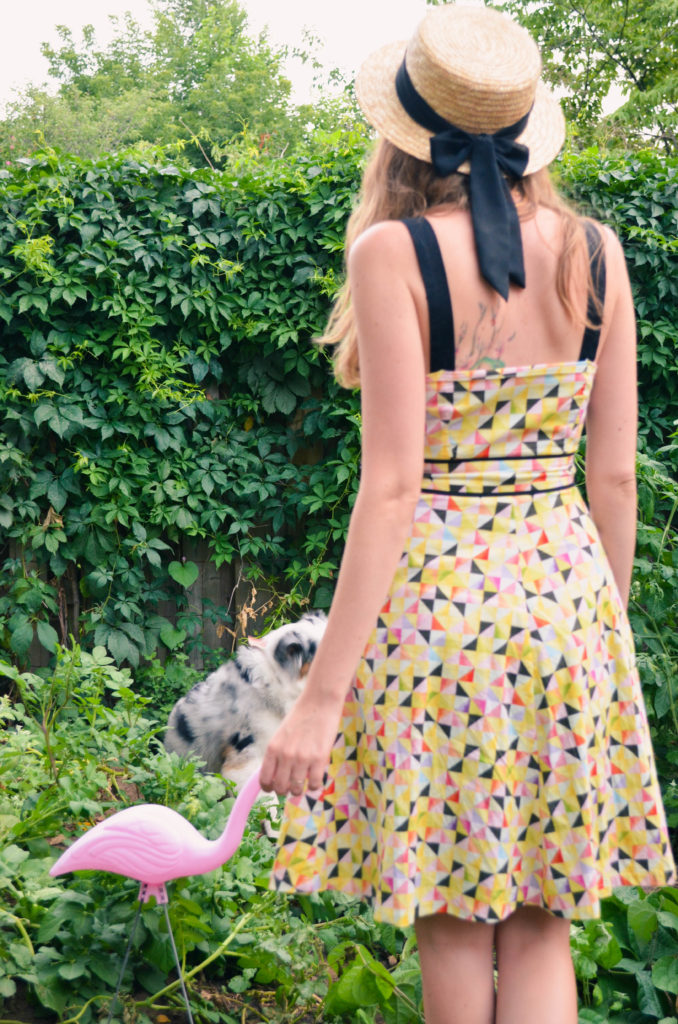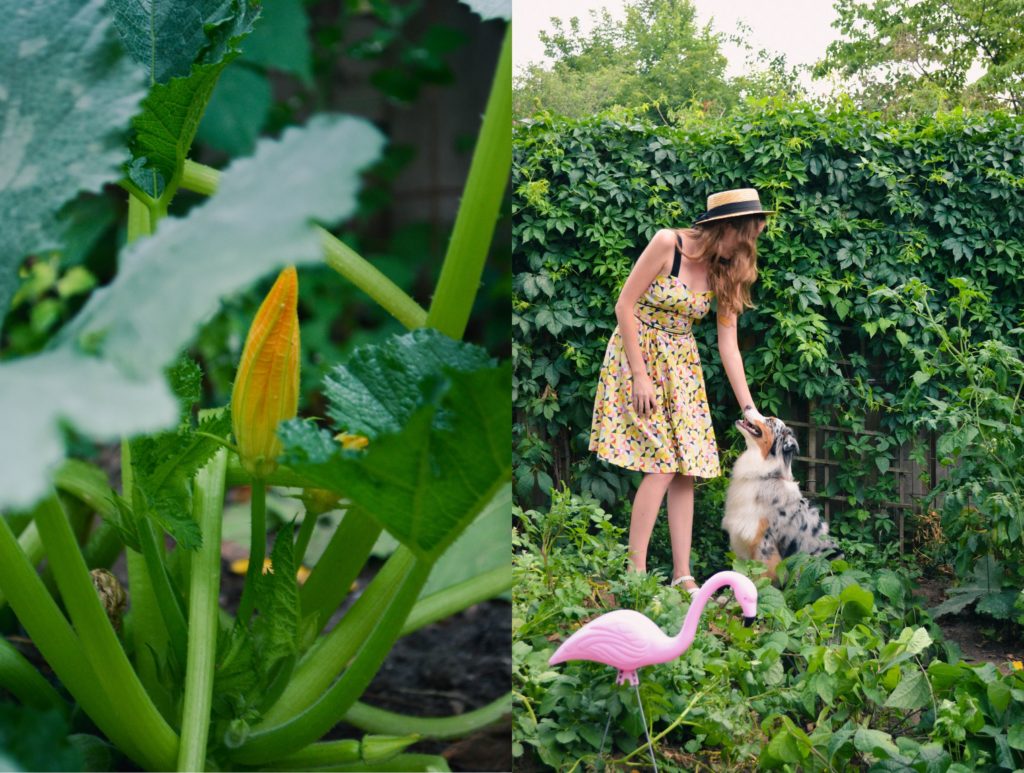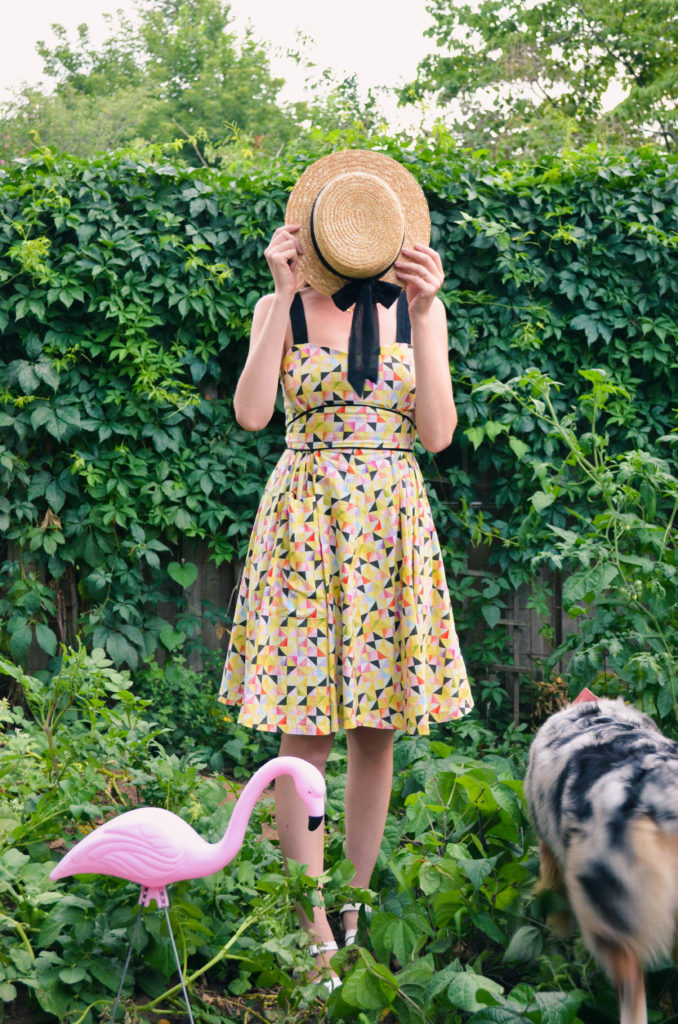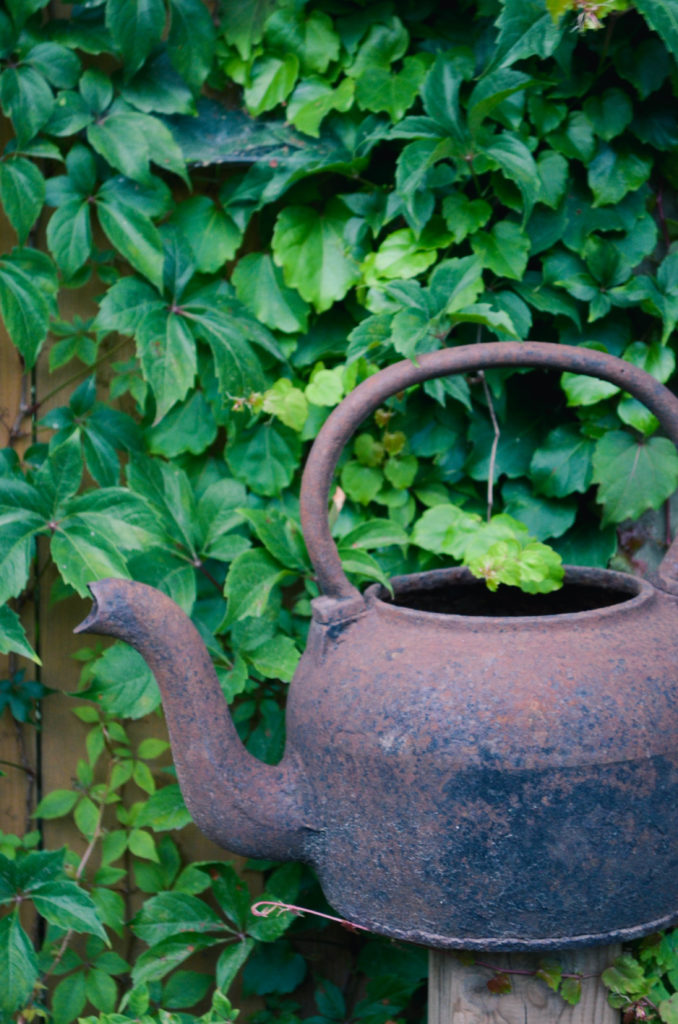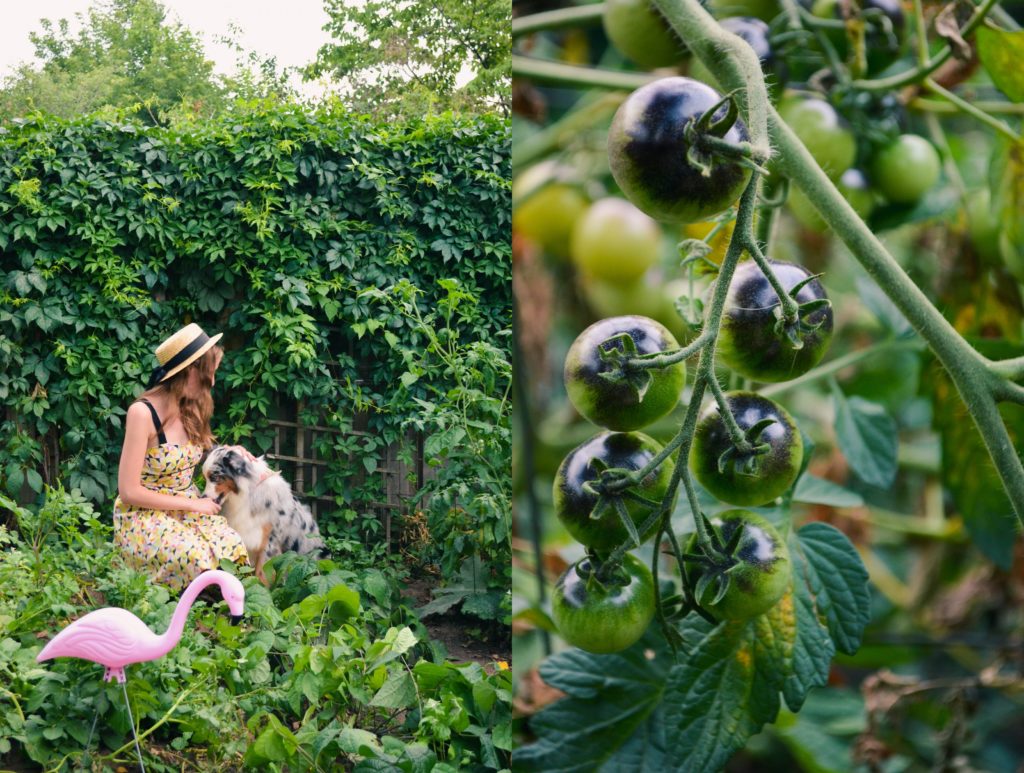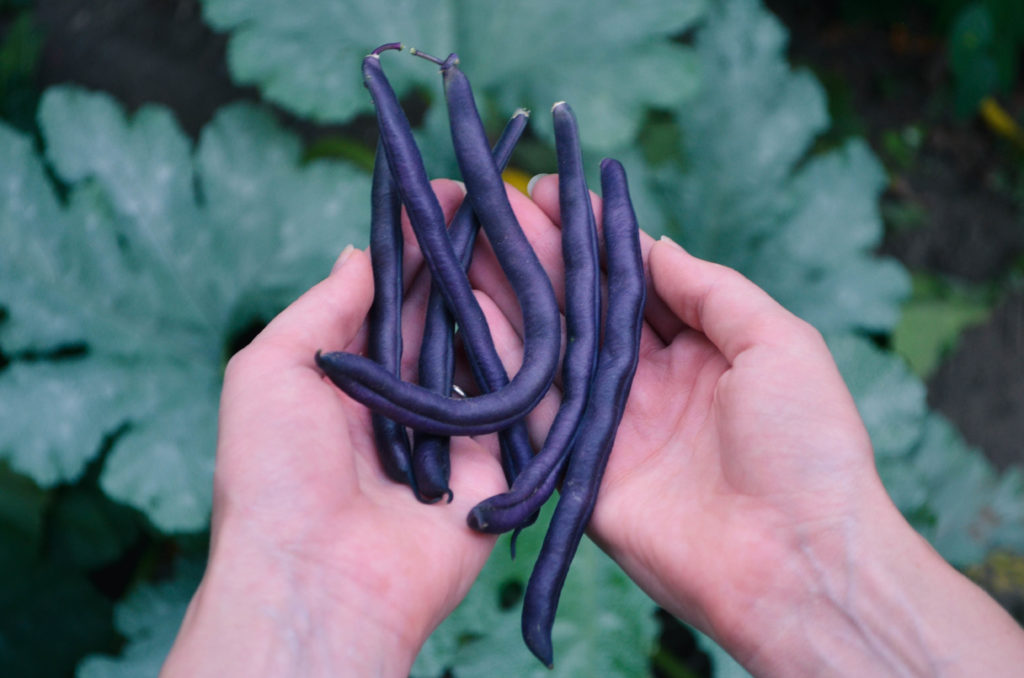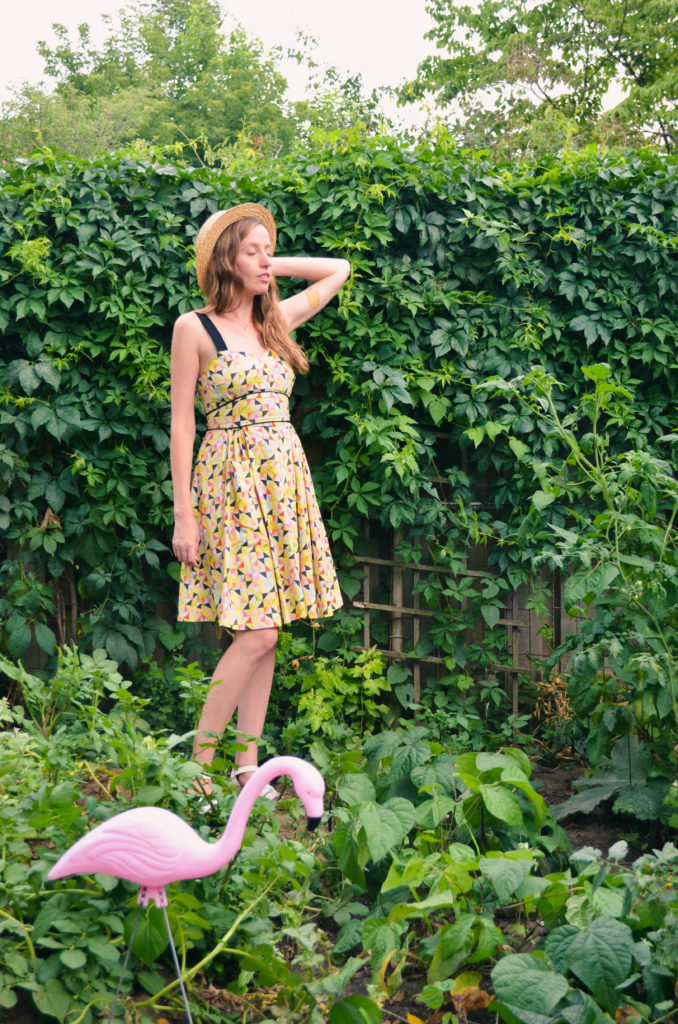 Dress ModCloth
Hat Forever 21
Shoes ModCloth
Necklace Emery & Opal
All photos be me and Matt Harrison.