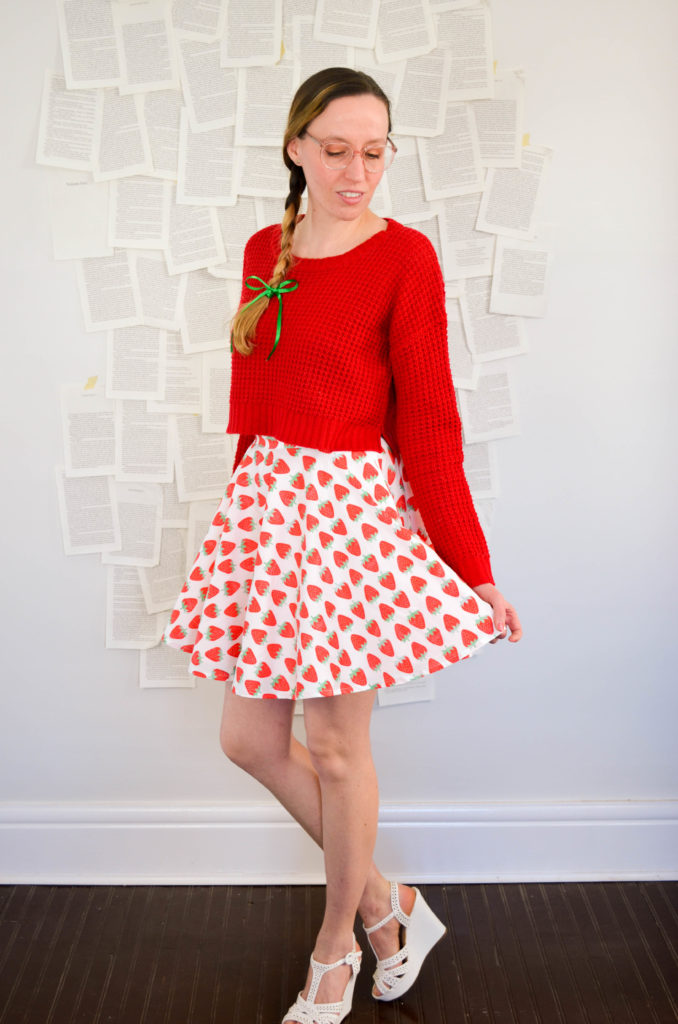 I've been learning to skate with Niagara Roller Derby all winter and this skirt, with its sweet strawberry print on lightweight cotton, bias cut in a full circle, was decidedly inspired by my new obsession. It's all I think about and, I've been told, all I talk about, so I'm not surprised the first piece I turned out for the warmer weather would look great on skates.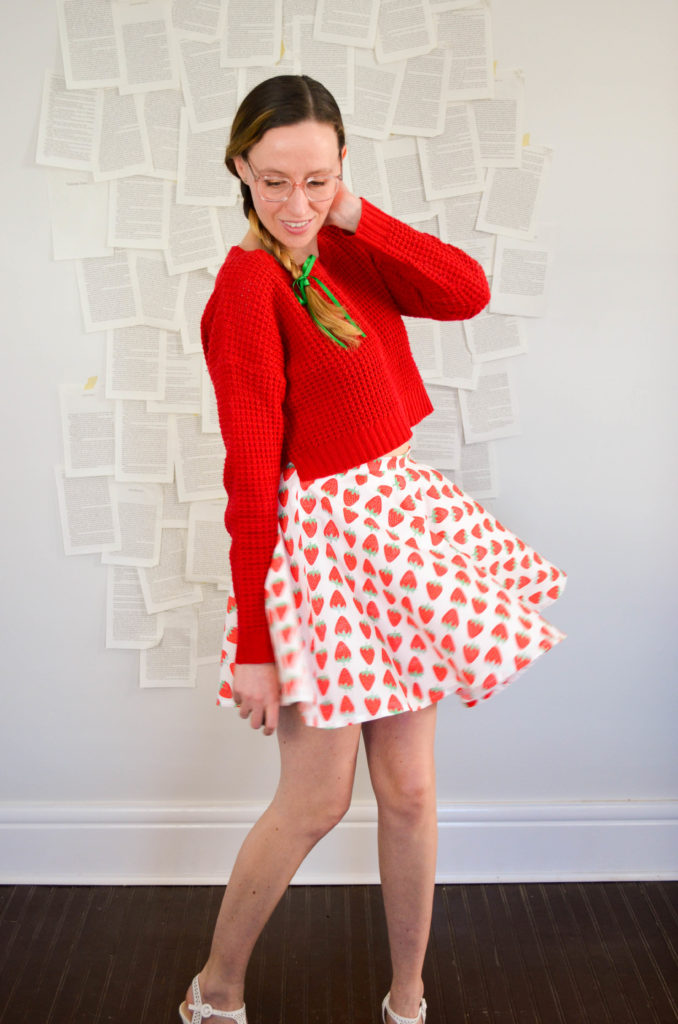 I can't wait to wear this skirt as I skate downtown to grab a strawberry radler on a hazy summer evening. When working on and wearing this skirt, I couldn't help but think about the summer sun casting bold shadows on tree-lined streets, the sound of cicadas,  and the feeling of that first cooler breeze after the sun finally sets rustling in the light fabric of this full skirt and the soft pink lining underneath.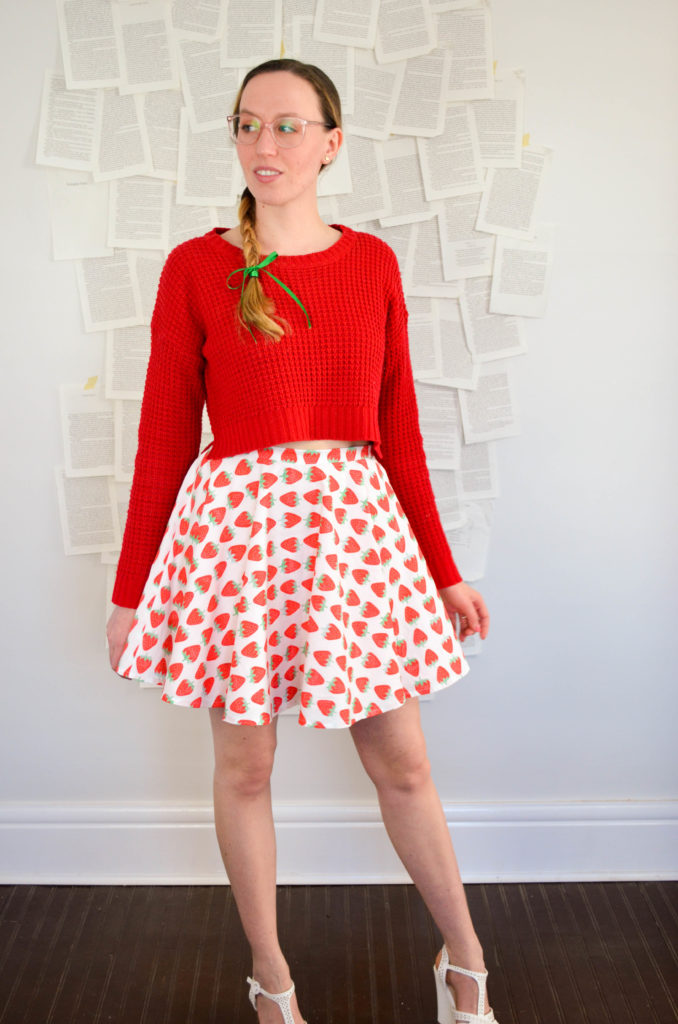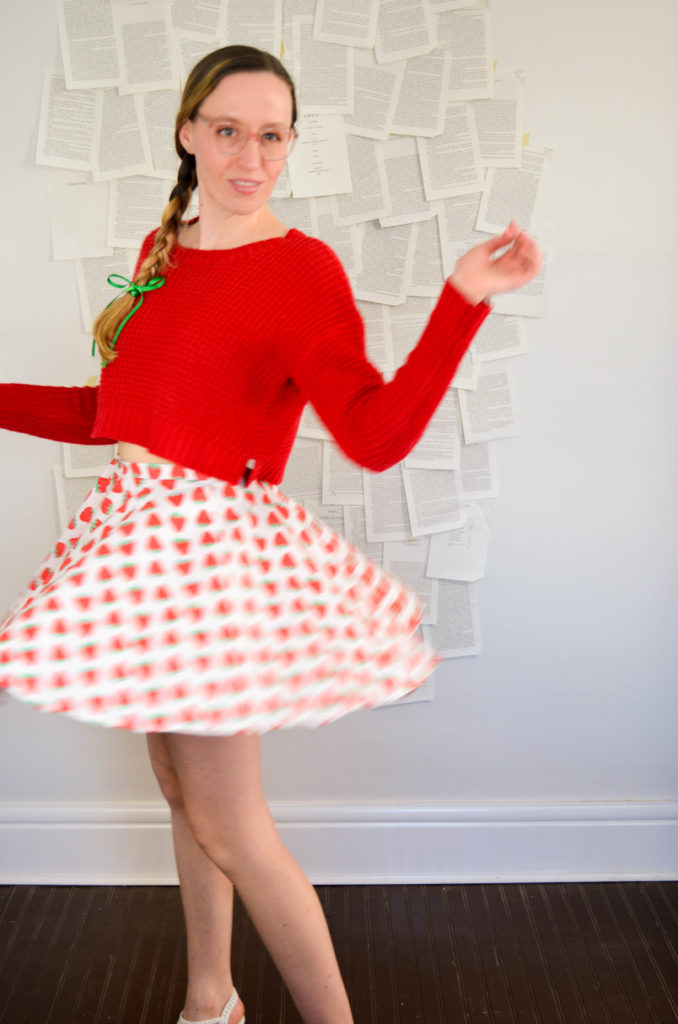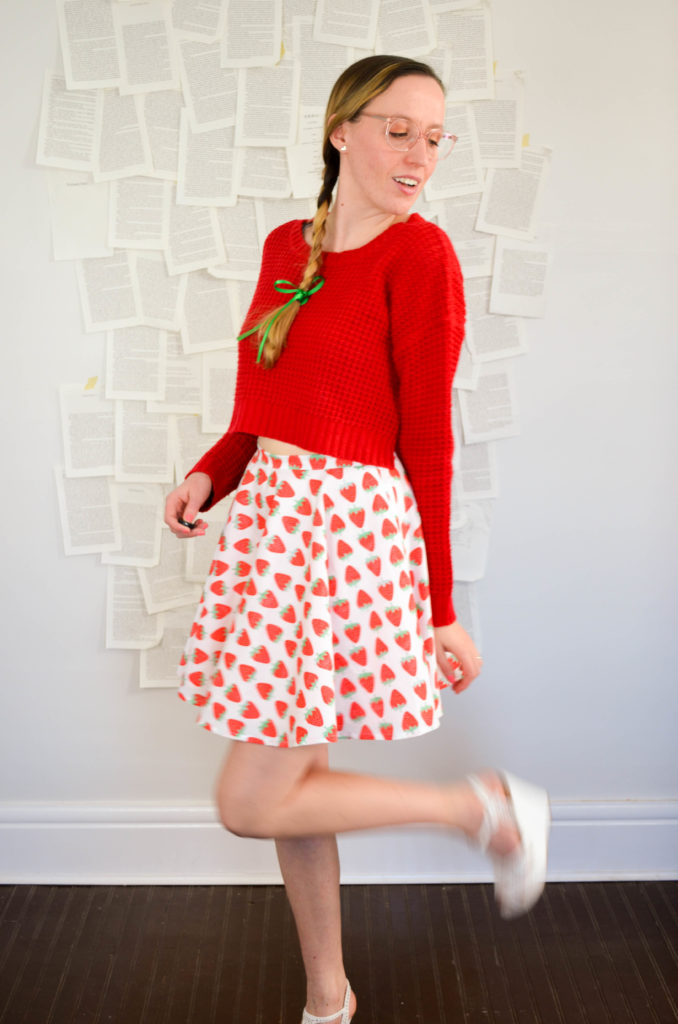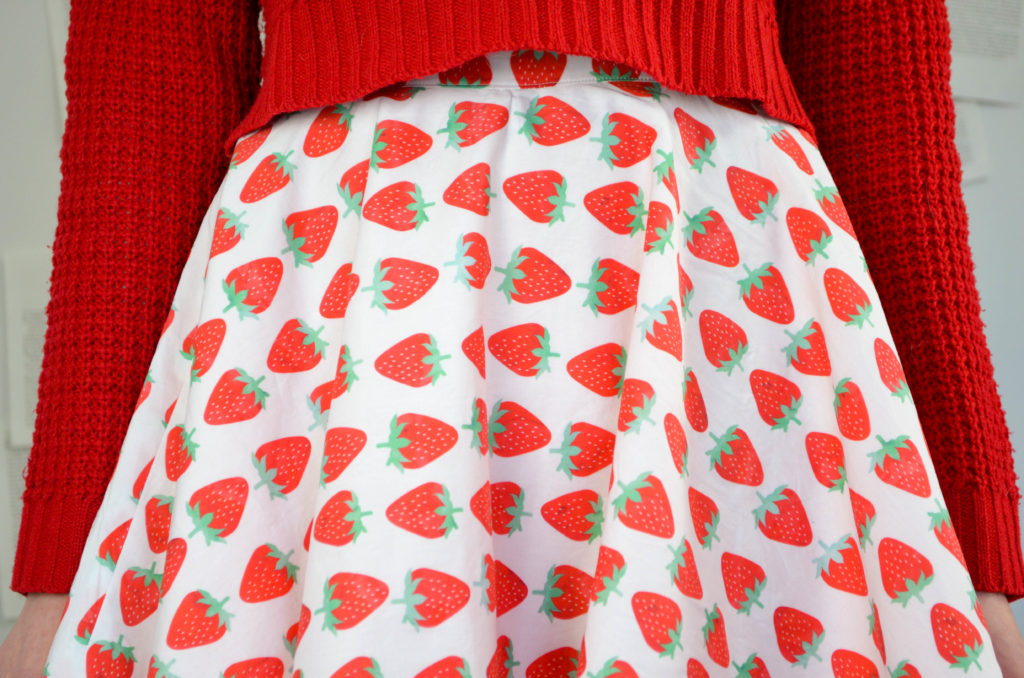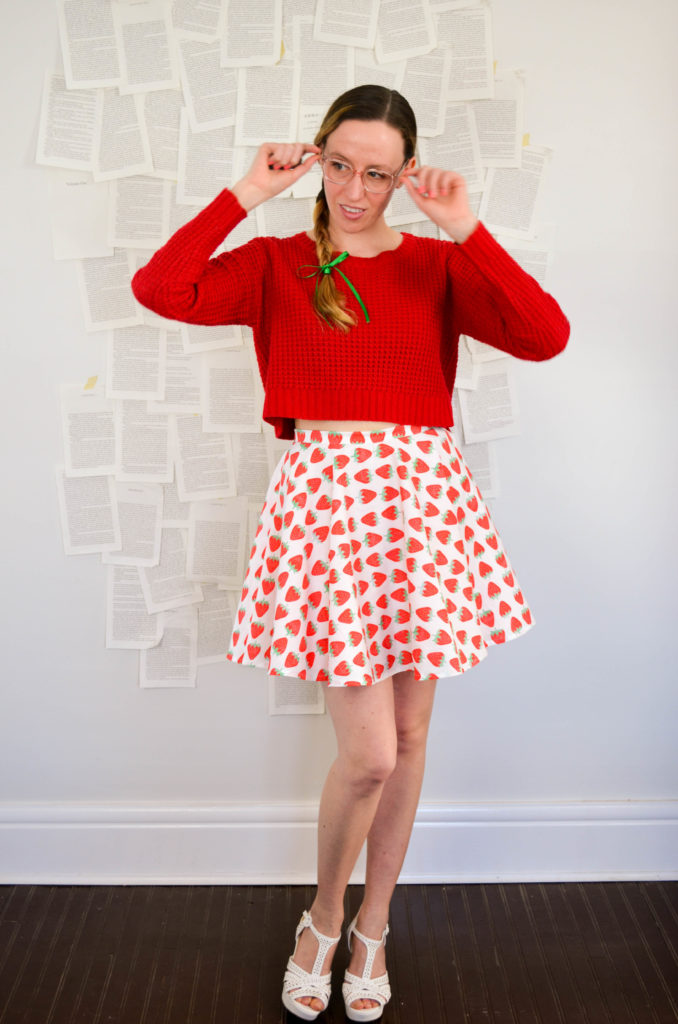 Sweater Bluenotes
Skirt Sophster-Toaster
Shoes ModCloth
Glasses Warby Parker
Earrings old
All photos by me.