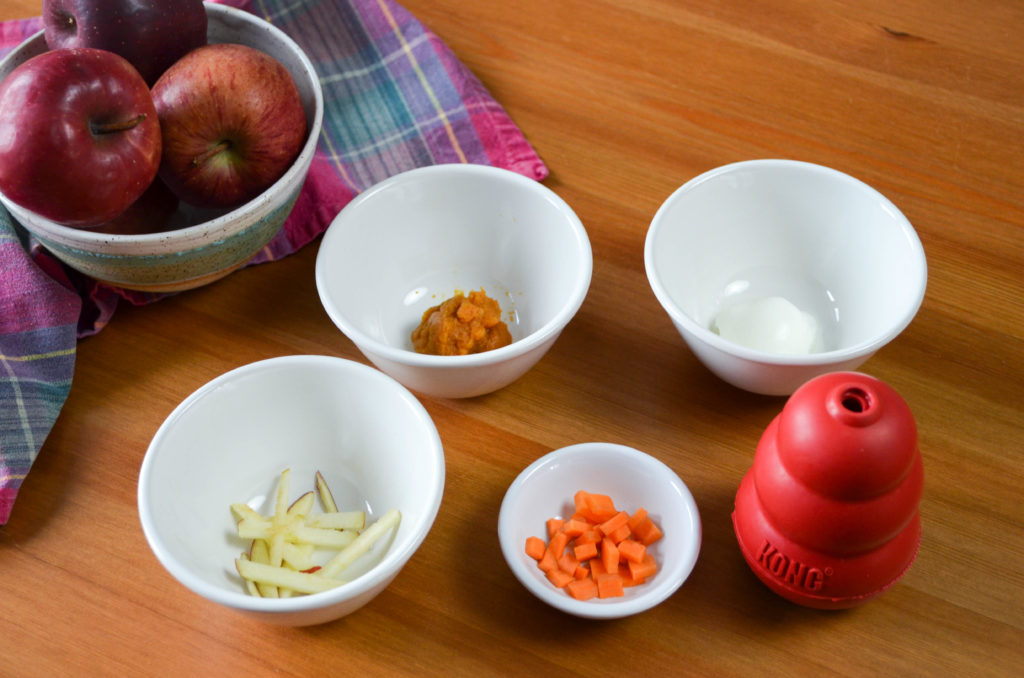 We bought two puppy Kongs for Pepper before we even brought her home. She loved them so much, we knew we would have to upgrade her to standard Kongs when her adult teeth came in. They have been great for teething, crate training, socializing her to the things she didn't like around the house, or just keeping her busy when we need a break.
She gets a few stuffed Kongs a day as fun snacks to supplement her puppy kibble. I'm allergic to peanut butter, the go-to Kong stuffing staple, so I've had to get creative with puppy safe snacks. I usually stuff a couple of Kongs with canned puppy food, banana, yogourt and apples, etc in the morning and pop them in the freezer for later; but some days, she gets a special treat, like this Harvest Pumpkin & Apple Kong.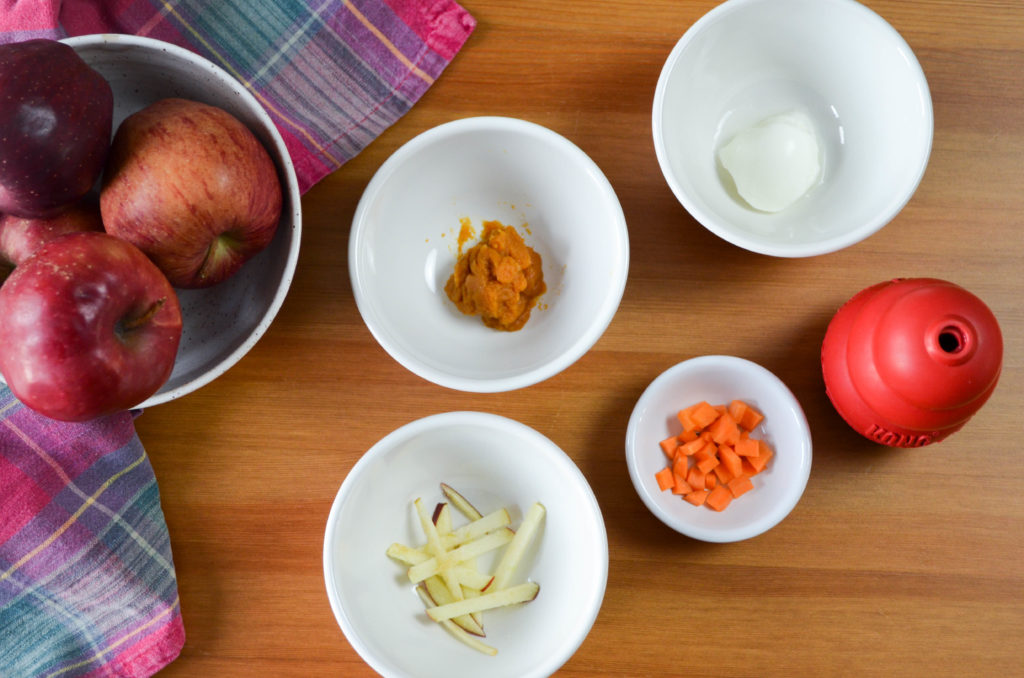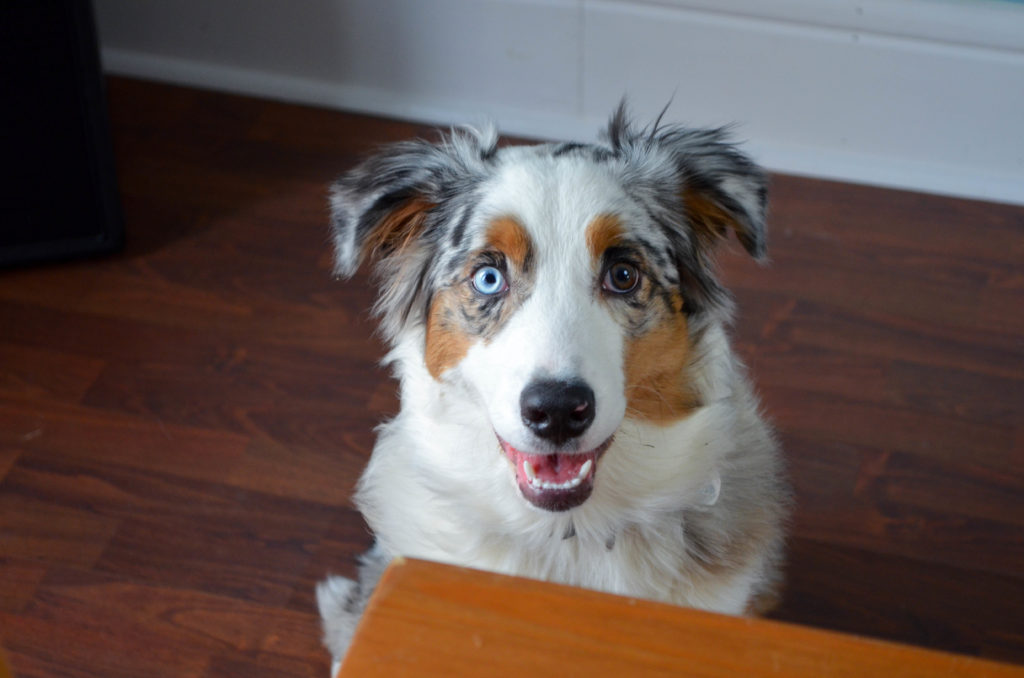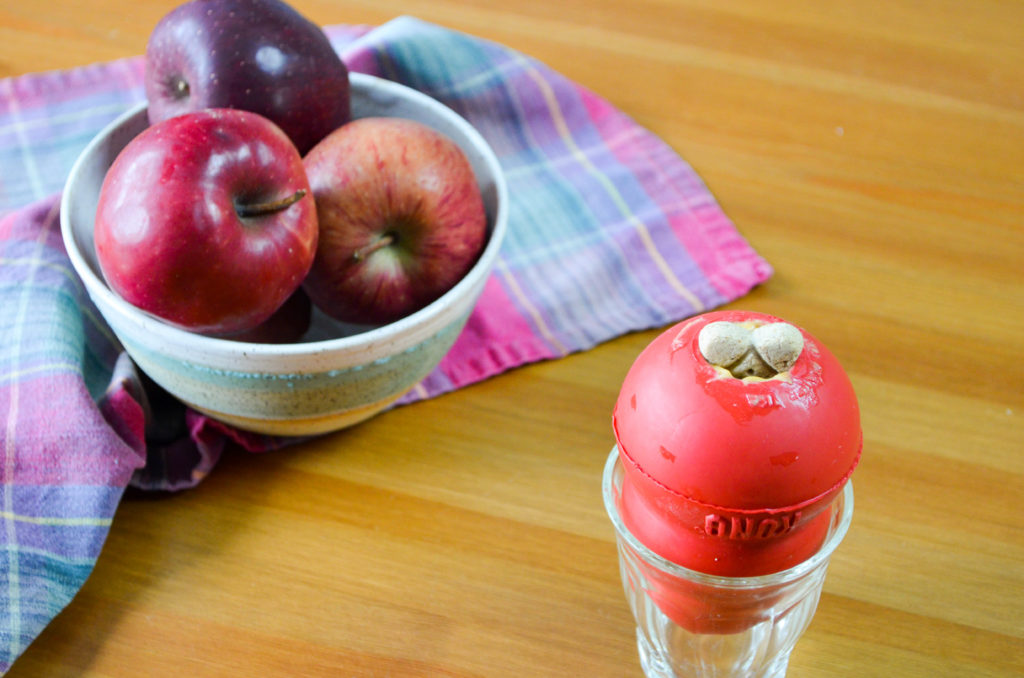 Harvest Pumpkin & Apple Kong
Yogurt is stirred into the pumpkin for a creamy seasonal treat. The apple and carrot are cut differently for an interesting texture and more challenging puzzle.
Ingredients
Makes enough filling for one large size Kong Classic.
1 heaped tsp pure canned pumpkin (not seasoned pie filling)
1 heaped tsp plain yogurt (we use 3% m.f.)
three thin apple slices, cut into matchsticks
three slices of carrot, cubed
Method
mix all ingredients in a small bowl and spoon into Kong
(optional) top with half a Milk-bone treat, for extra pizzazz
(optional) freeze for 1 hour for a longer lasting snack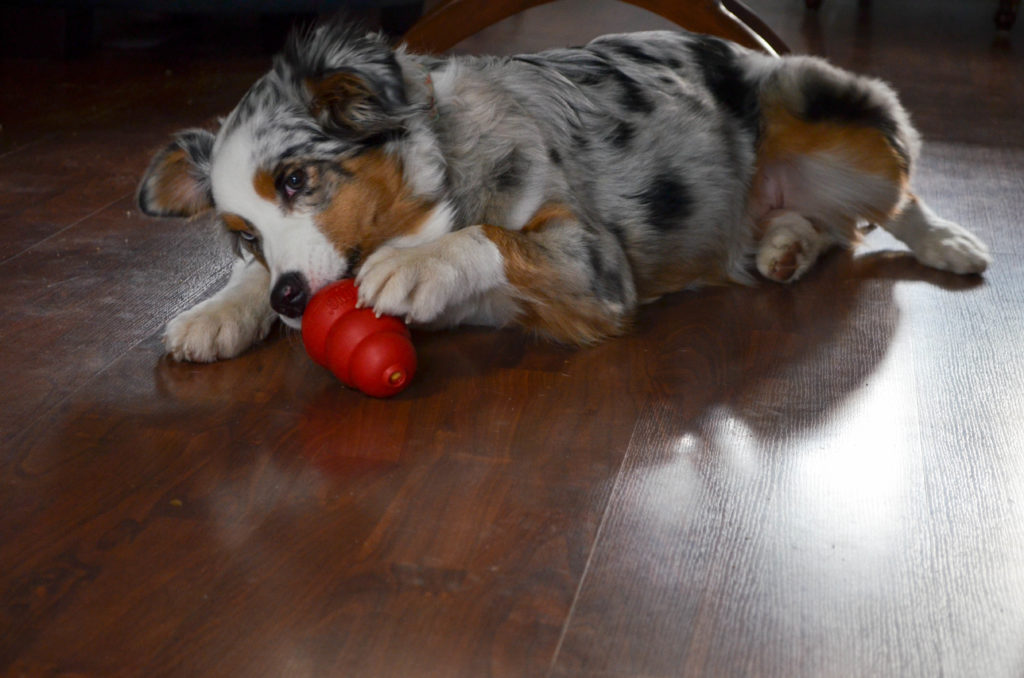 All photos by me.