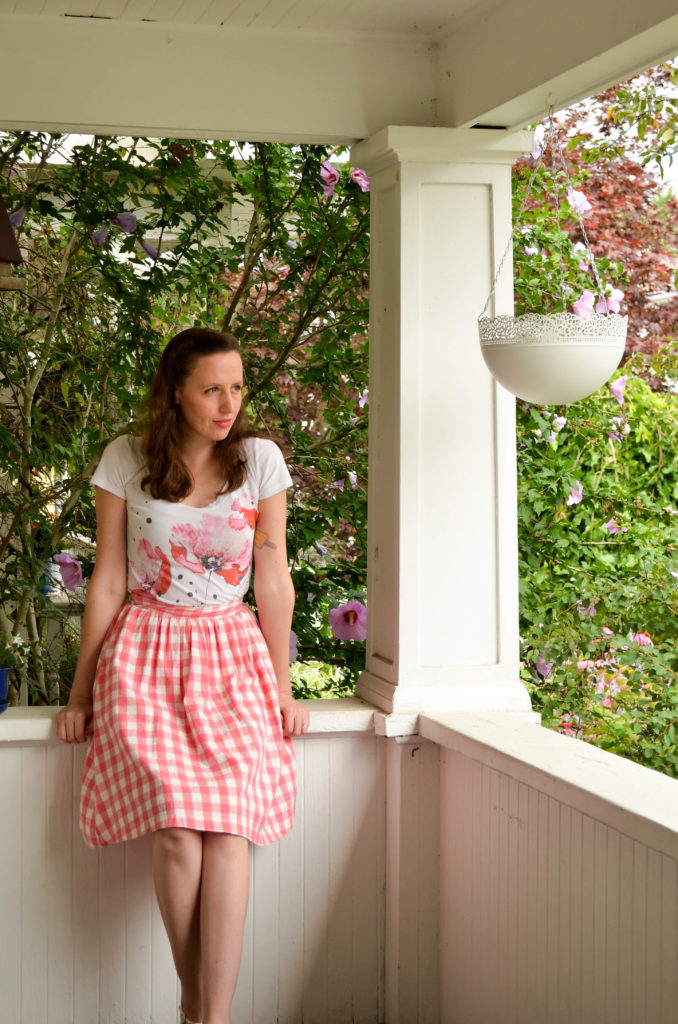 I love this skirt because it matches almost everything. The pink gingham flannel fabric can be dressed up or down and it works for at least part of every season. I get the least wear out of it in the summer but today was cool and rainy, so my eyes lit up when I saw it hanging clean and ironed in my closet. I paired it with one of my favourite old t-shirts and a matching pink gingham hair barrette to make one of my favourite tonal outfits.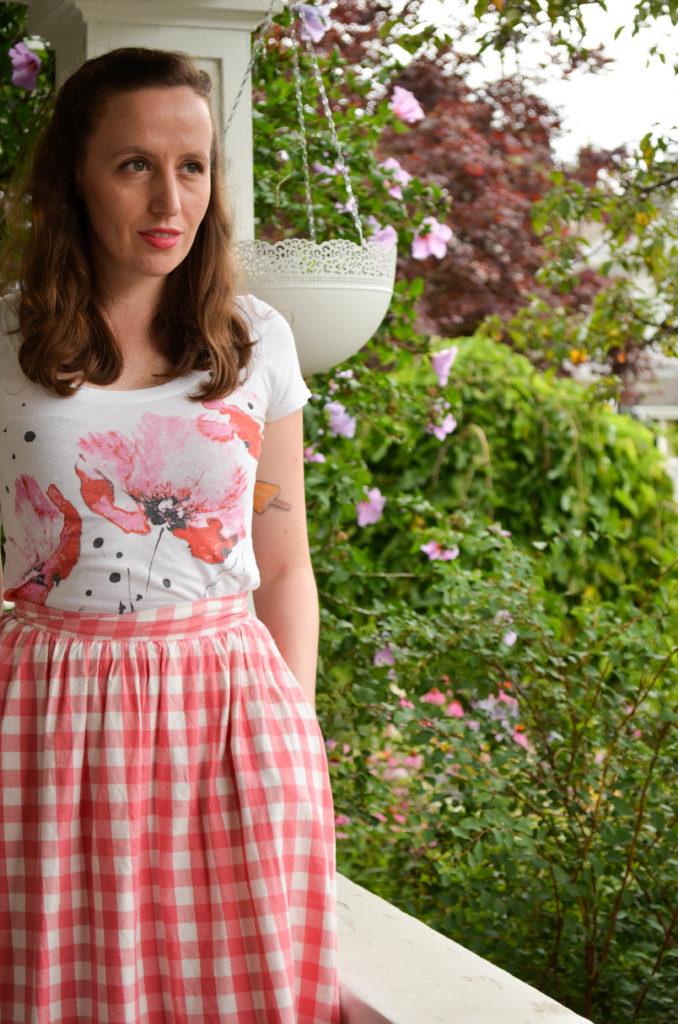 I've always dreamt about being one of those people who can pull off all black everything, but it never works for me. The closest I can come is the effortlessly put together look of the tonal outfit. It's an easy way to look like you've put a lot of thought into your outfit when all you've really done is layered the same colours again and again. It's also a great way to get a timeless look without really trying, since women have been falling back on this trick for at least as long as we've being recording images of them. Bonus points for nails already painted to match!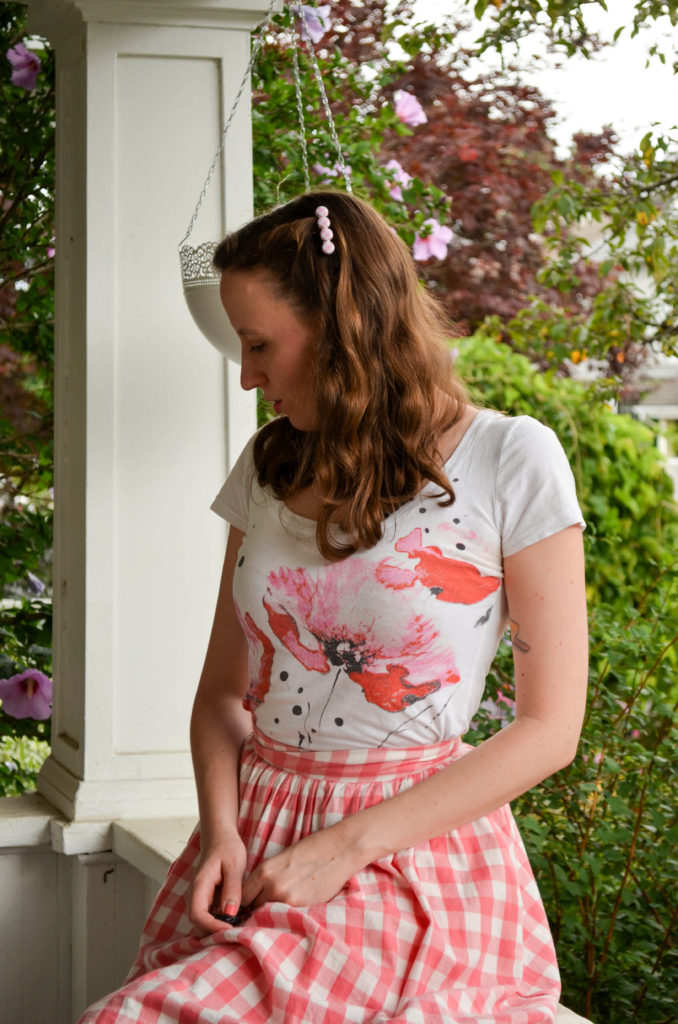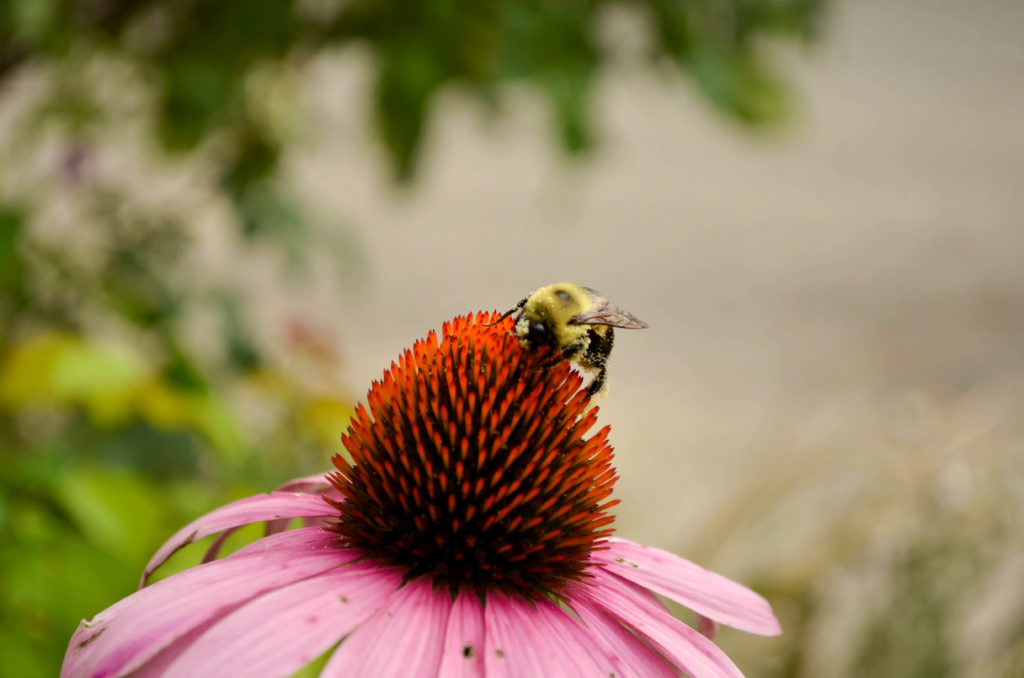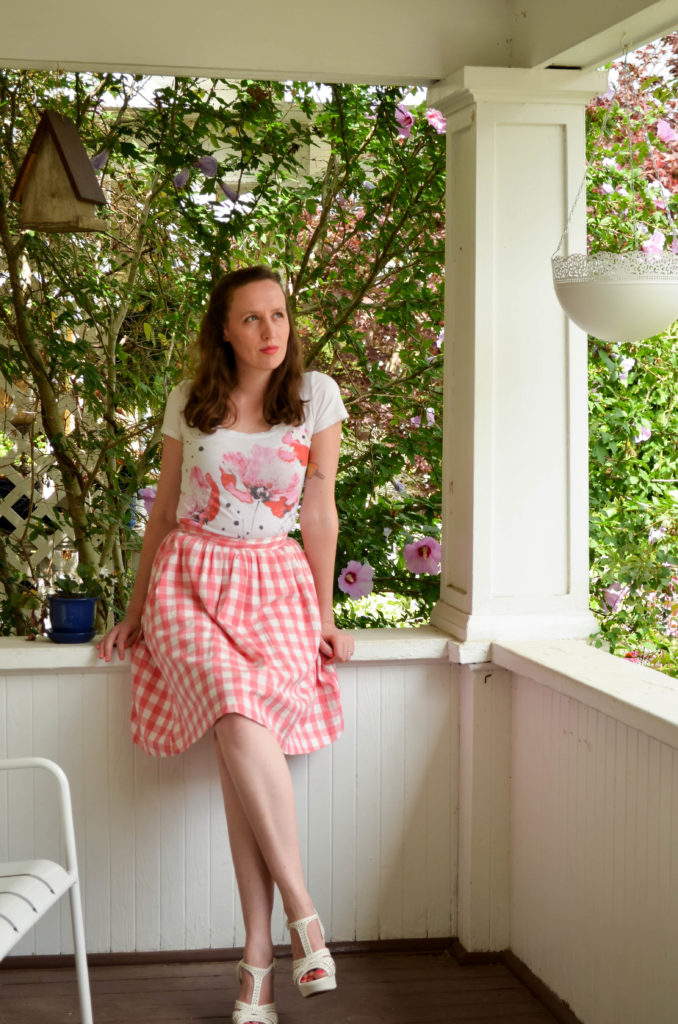 Top Bluenotes
Skirt ModCloth
Shoes ModCloth
Barrette Got it Made/Oh Hello Bug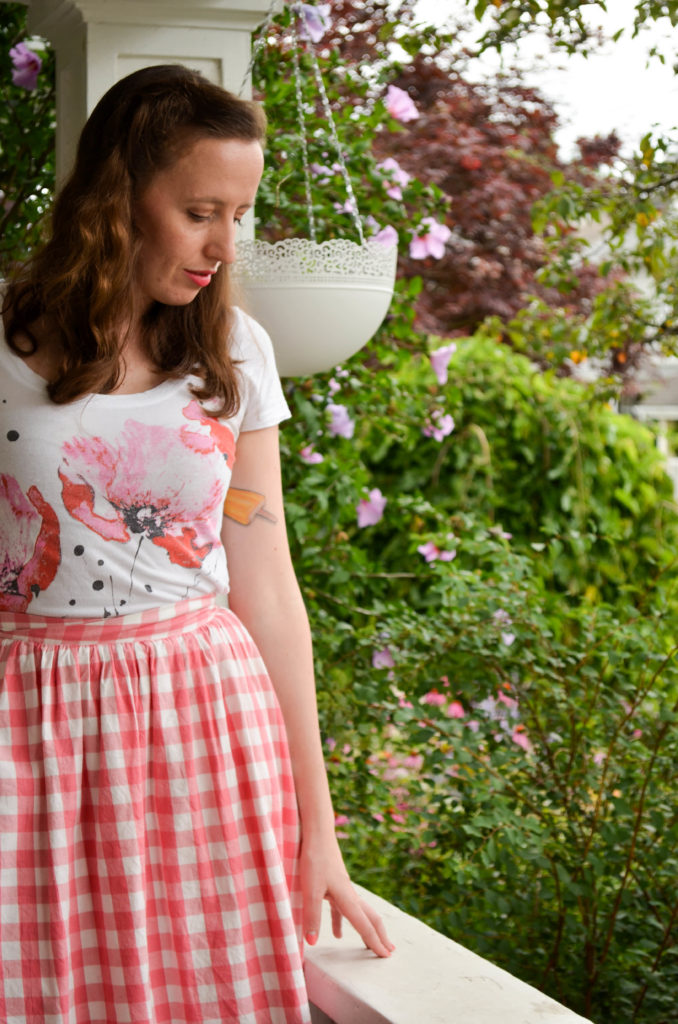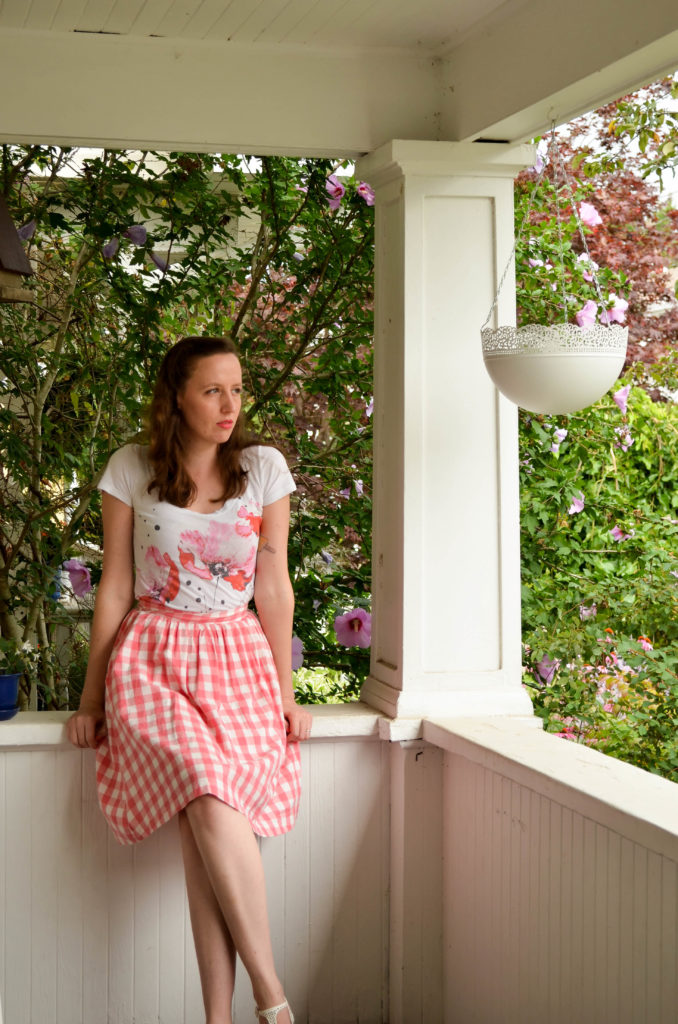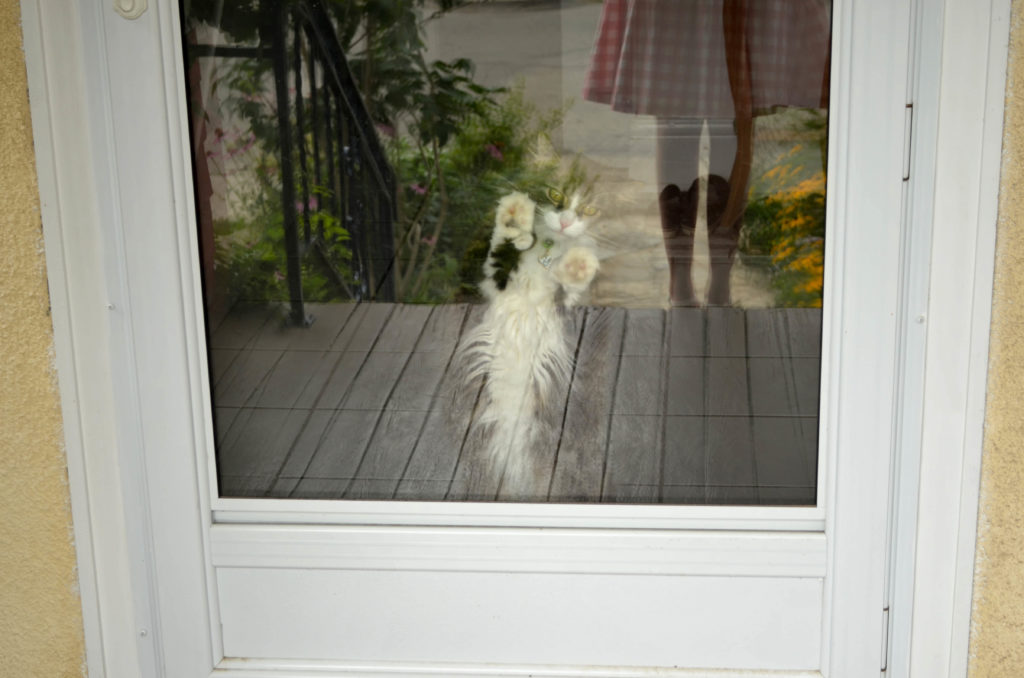 All photos by me.