My one year anniversary with pescetarianism is coming up next month. I feel like I've really gotten the hang of what I can and can't eat, how to order at restaurants, how to get the right ratio of macronutrients, and how to spot the sneaky sources of animal products over the past few months. I've been trying to extend my vegetarian values to all areas of my life, including what I wear and how I shop.
When I first committed to going pescetarian, I was very aware that I was turning down hamburgers, bacon and jello while sitting in leather sandals. I had to take some time and seriously consider how I felt about this hypocrisy. I ultimately decided that I would try my very best to avoid buying new items made with leather, or any product the required the slaughter of an animal, in the future but that I would continue wearing the pieces I already owned until they were worn out. It felt a little selfish, deciding to keep my favourite sandals, but I thought it felt more disrespectful to the animal to throw them away before their time, or donate them and have someone else do the same. My thoughts and feelings may change in the future but, for now, this is what I can live with.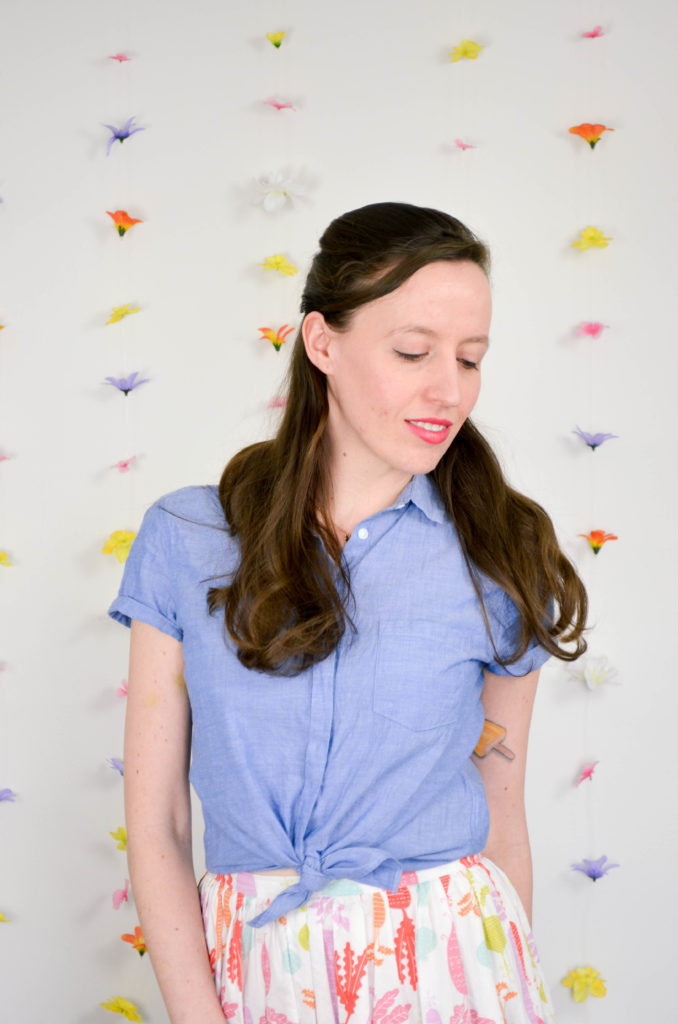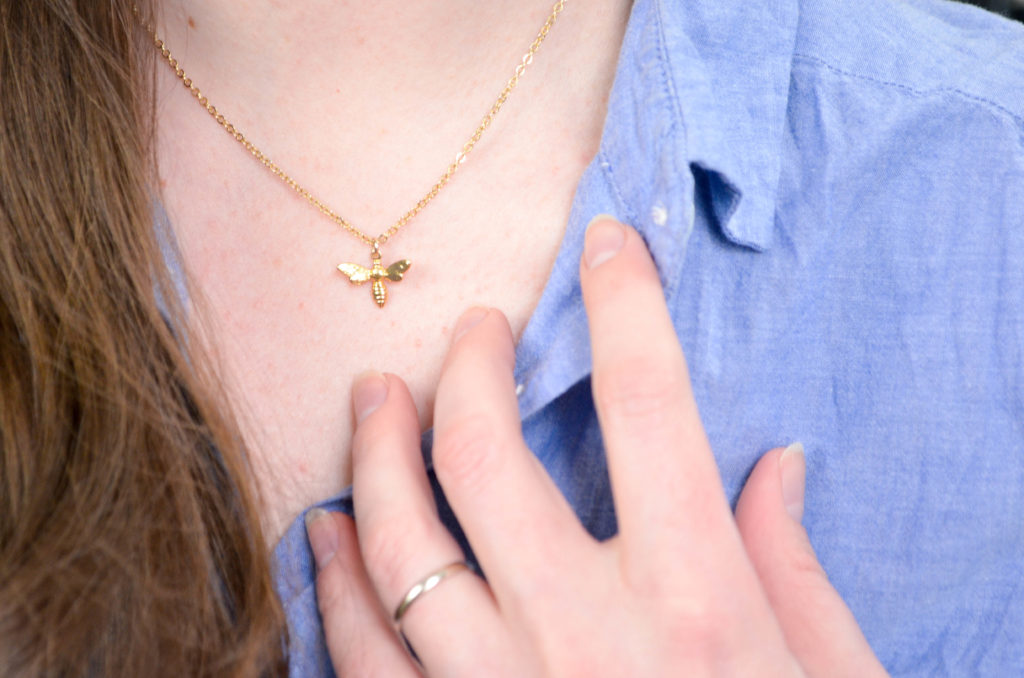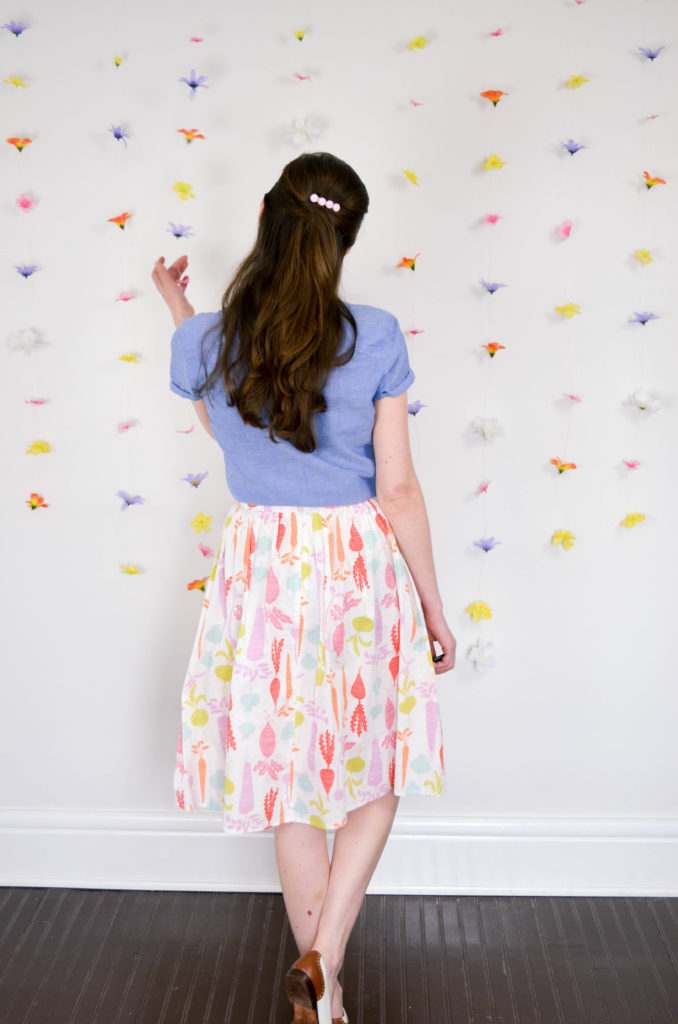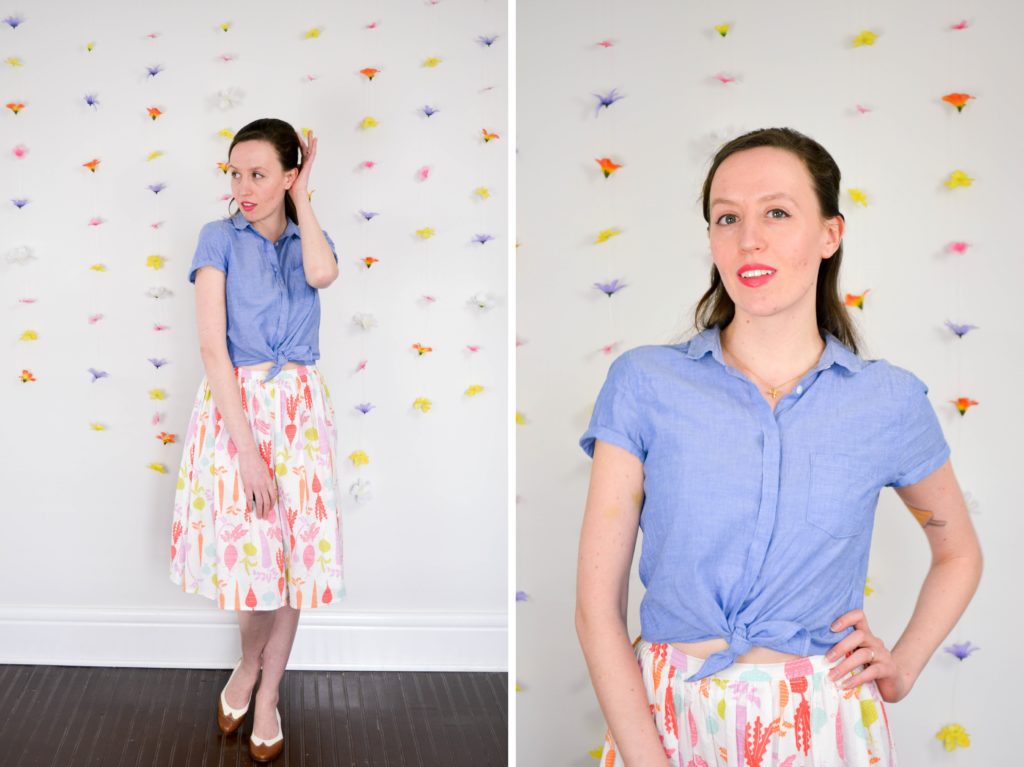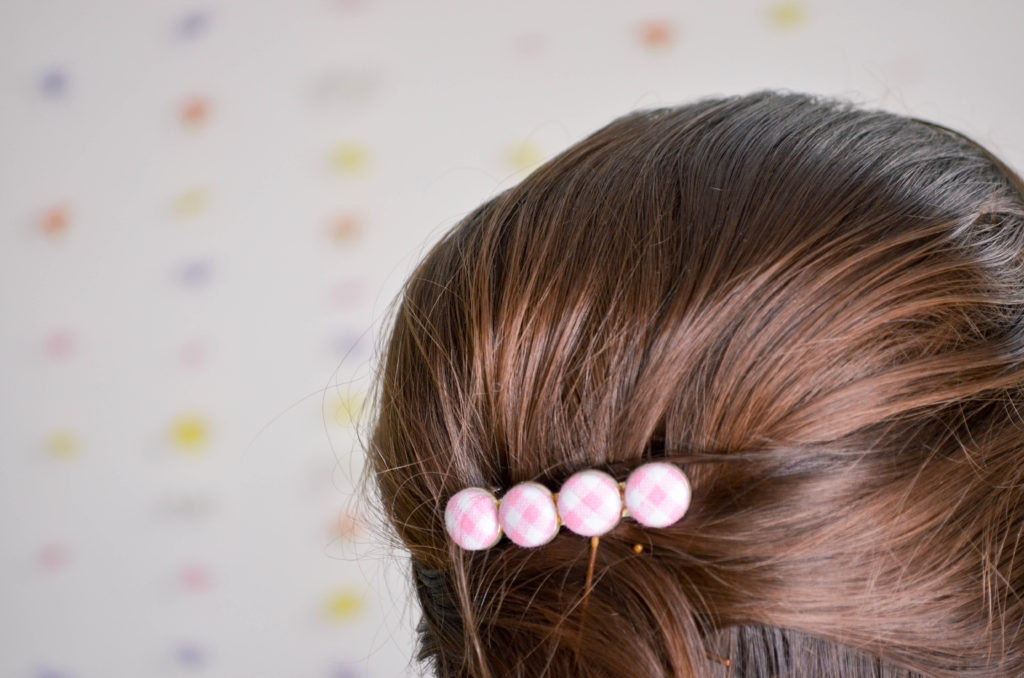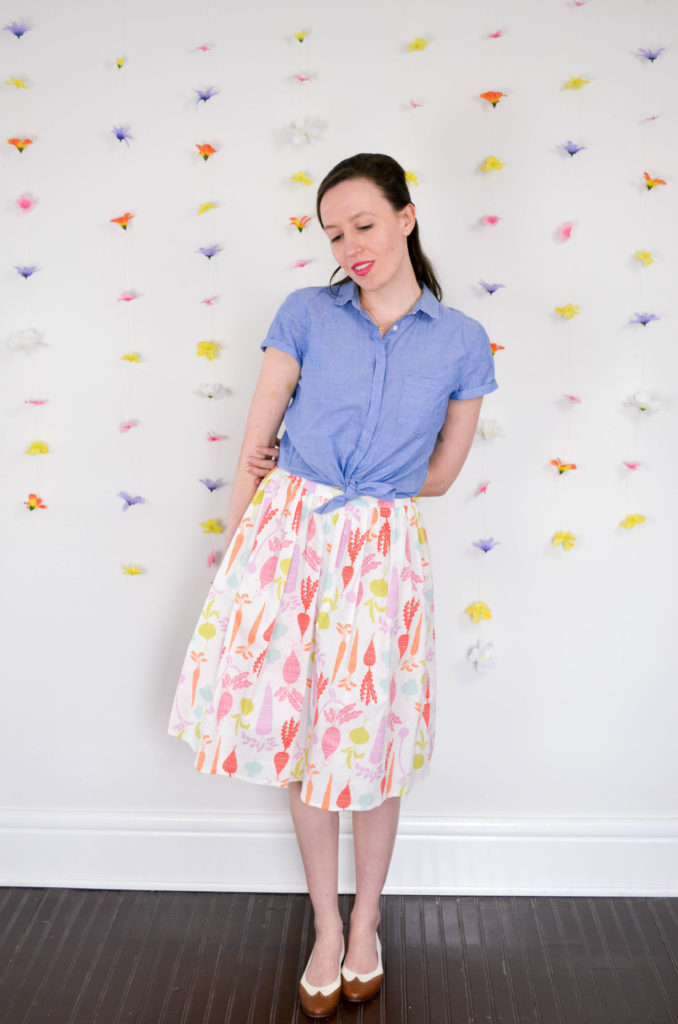 Top H&M
Skirt Sophster-Toaster
Shoes thrifted
Necklace Emery & Opal / Craft Arts Market
Barrette Oh Hello Bug / Got it Made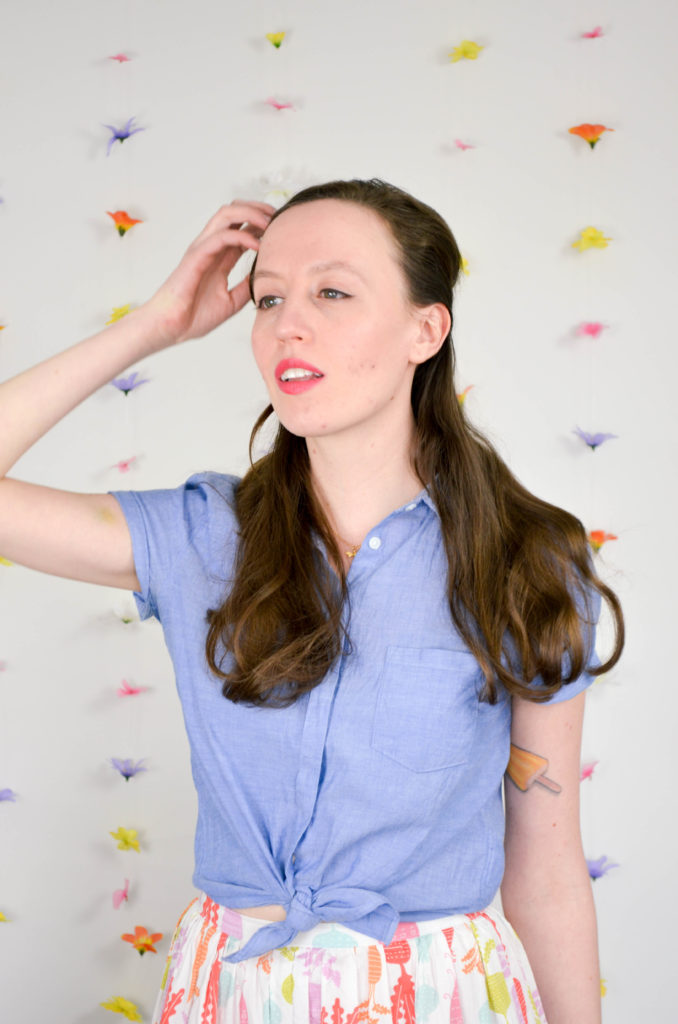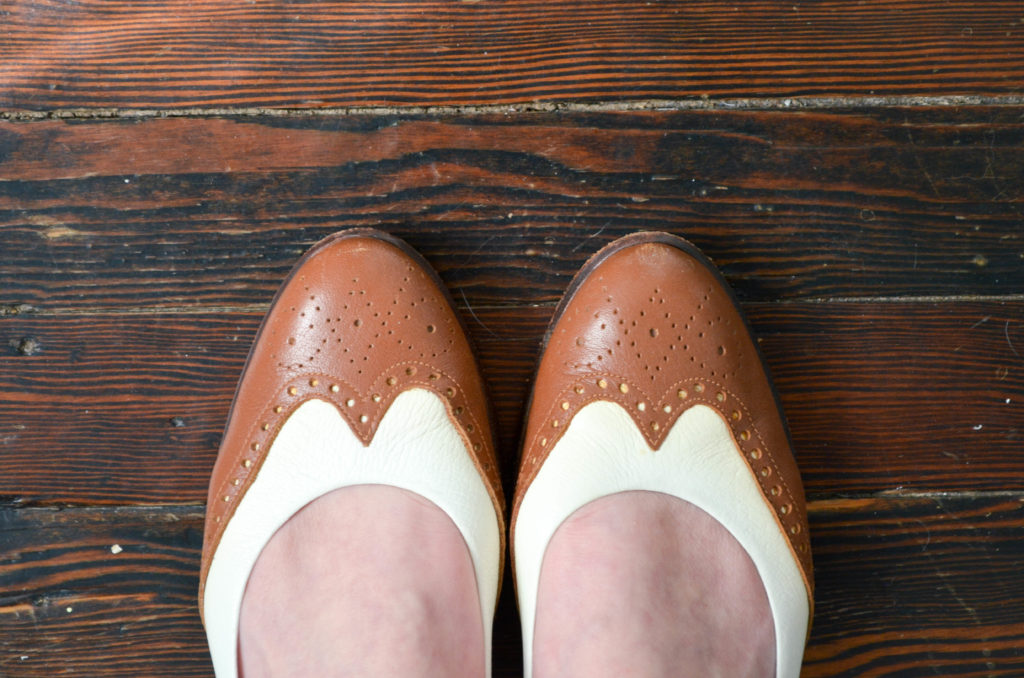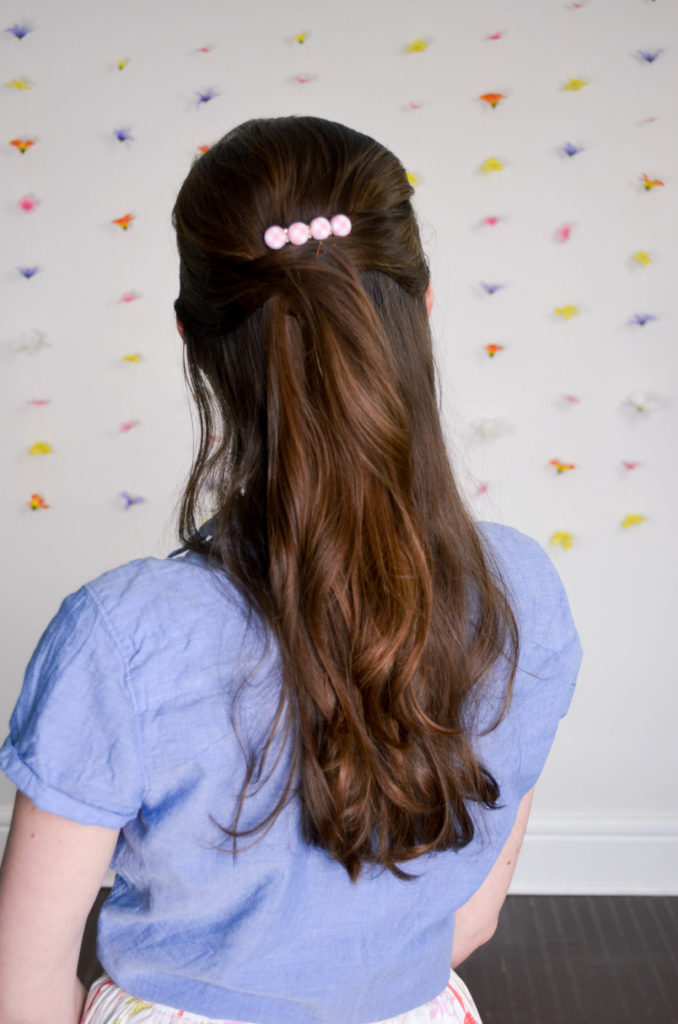 All photos by me.