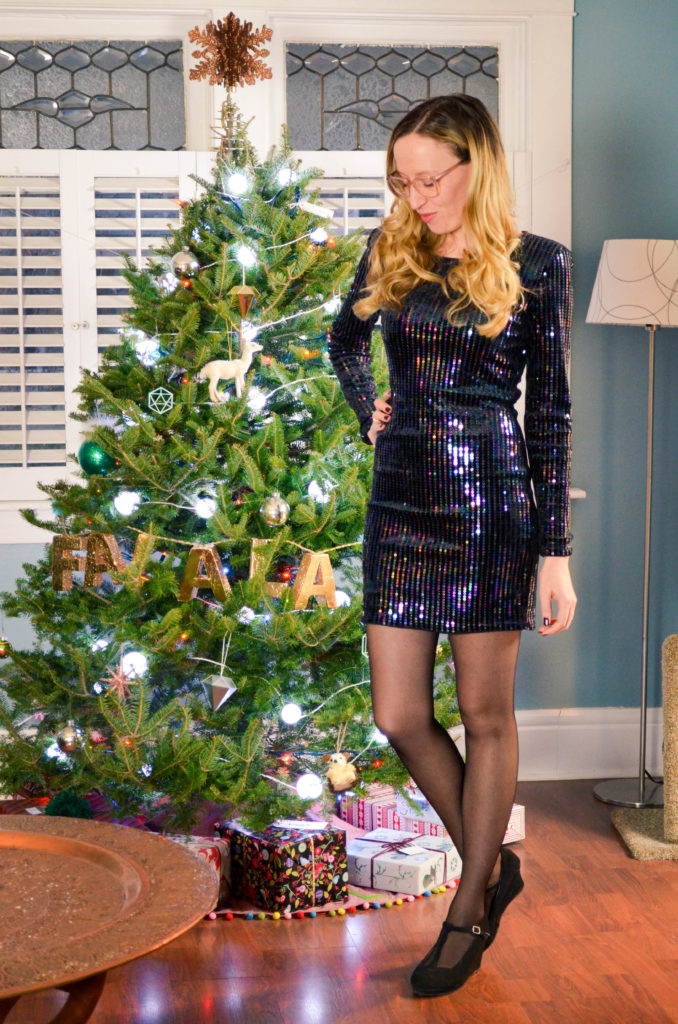 I've found myself becoming more and more inspired by 1970's and 80's fashion this past year. I don't know what it is. As a child of the late 80's and 90's, I used to shudder at the old pictures and clothes my mother would show me. She would pull out a little black dress with way too my colours and ruffles from the back of her closet and we would giggle at it together. My brother and I would loiter around the bathroom while my mom was doing her makeup, waiting for her to take her giant, very thick prescription glasses off so we could snatch them and try them on. Later, we would watch That 70's Show and my dad would show us pictures of himself dressed just like them when he was in high school. I thought the cuts of the 70's and colours of the 80's were tacky and awful and wondered why anyone would ever leave the perfect style of the 60's behind.
I spent my childhood memorizing the looks from 50's and 60's movies and dreaming about having the figure to wear them when I grew up and became a woman. And I did, for a long time, always leaning towards clothing with a touch of mid-century to it. Then, slowly at first, I started to drift into the late 60's and 70's. I started buying things with my favourite flower, the daisy, on them. I designed a print using a ubiquitous 70's font and put it on a ringer tee. I grew out my fringe and started wearing my hair long. Then I committed; I did what I though I would never do and entered the 80's. I pulled out the costume jewellery I'd had since I was a child, some inherited from my mother, but never worn, and started wearing it. I got some blue eye shadow. I had my hair bleached over several sessions at the salon. I bought this dress. When my optometrist told me one eye had gotten worse, and gave me a new prescription, I ordered these glasses from Warby Parker and was told I look "like the one villain from Orange is the New Black, no offence". I did not take offence, I love her look.
I can't believe how much my new hair and glasses make me look like my memories of my mother, and I can't believe how much it suits me.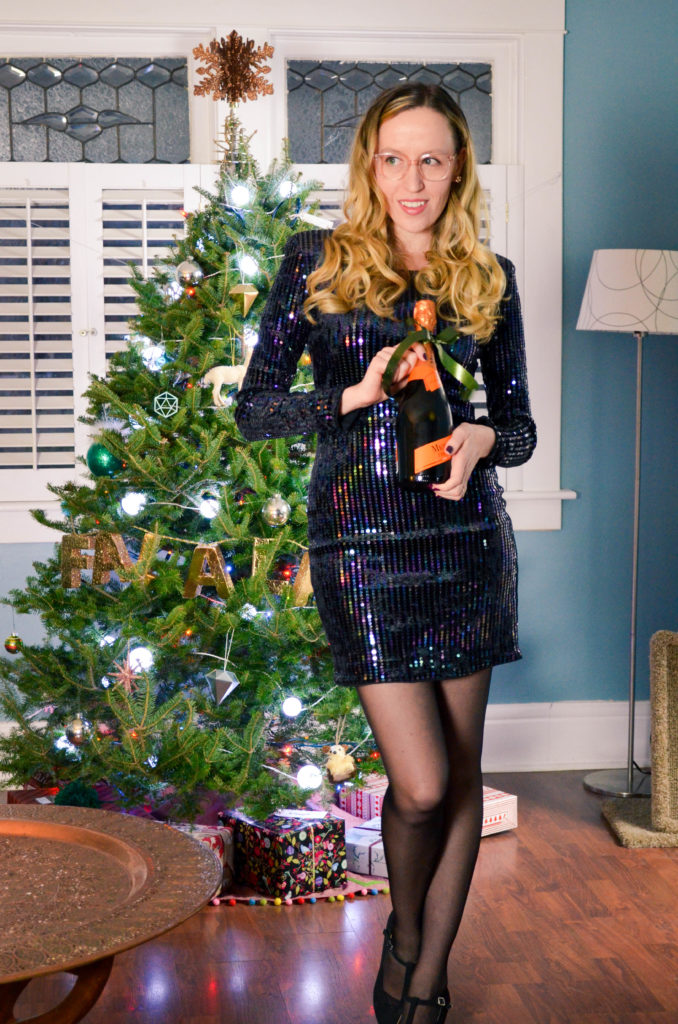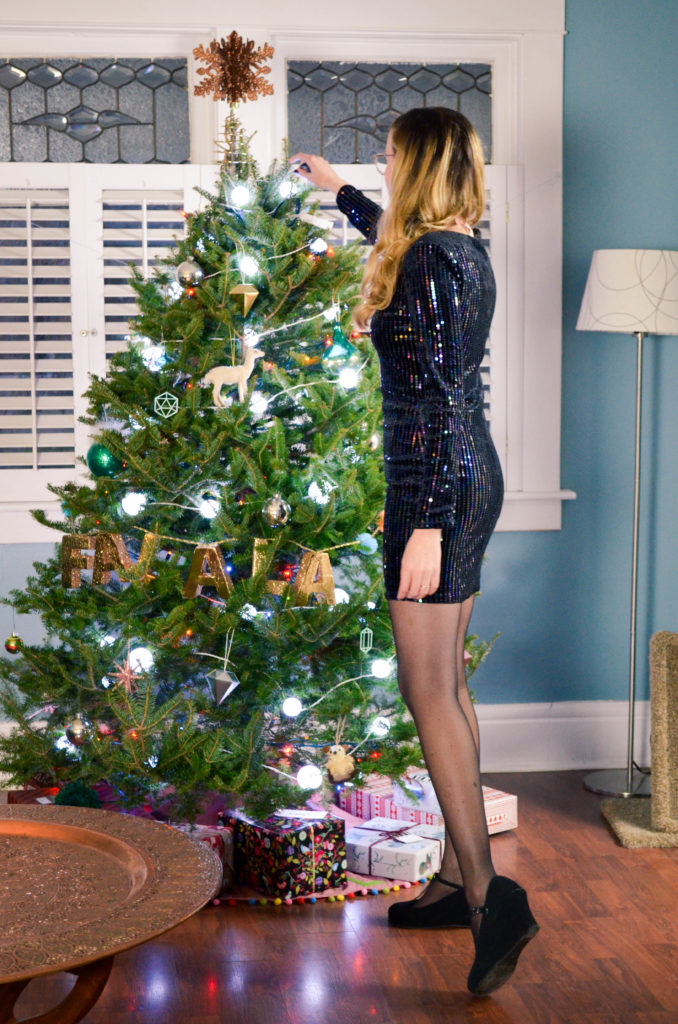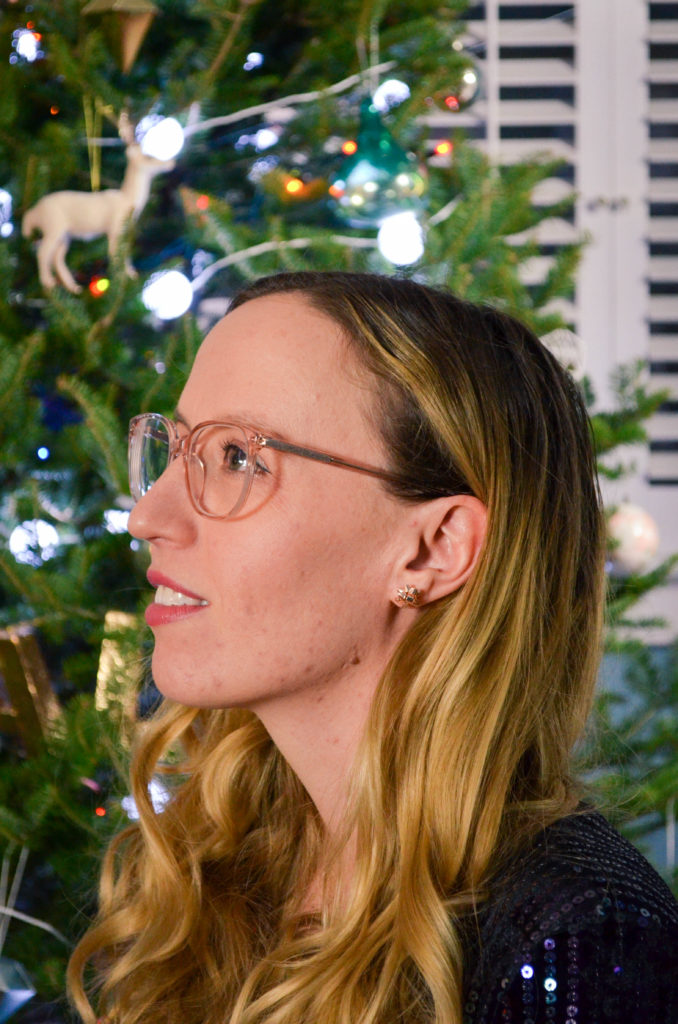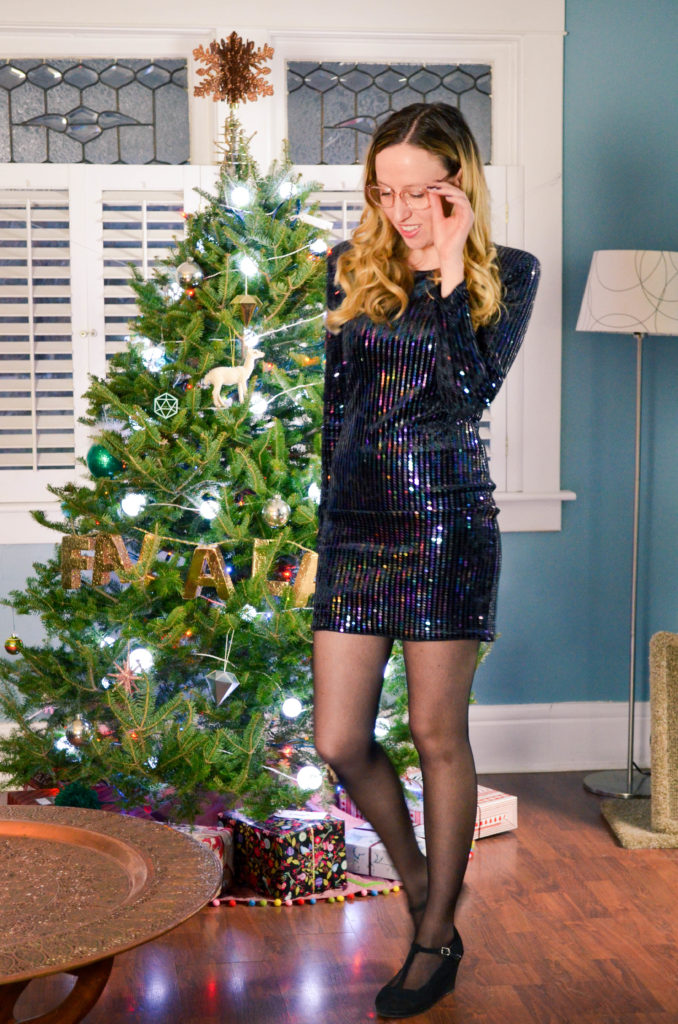 Dress H&M
Tights Joe Fresh
Shoes ModCloth
Earrings Magnolia & Scout
Glasses Warby Parker
Photos by me and Matt.