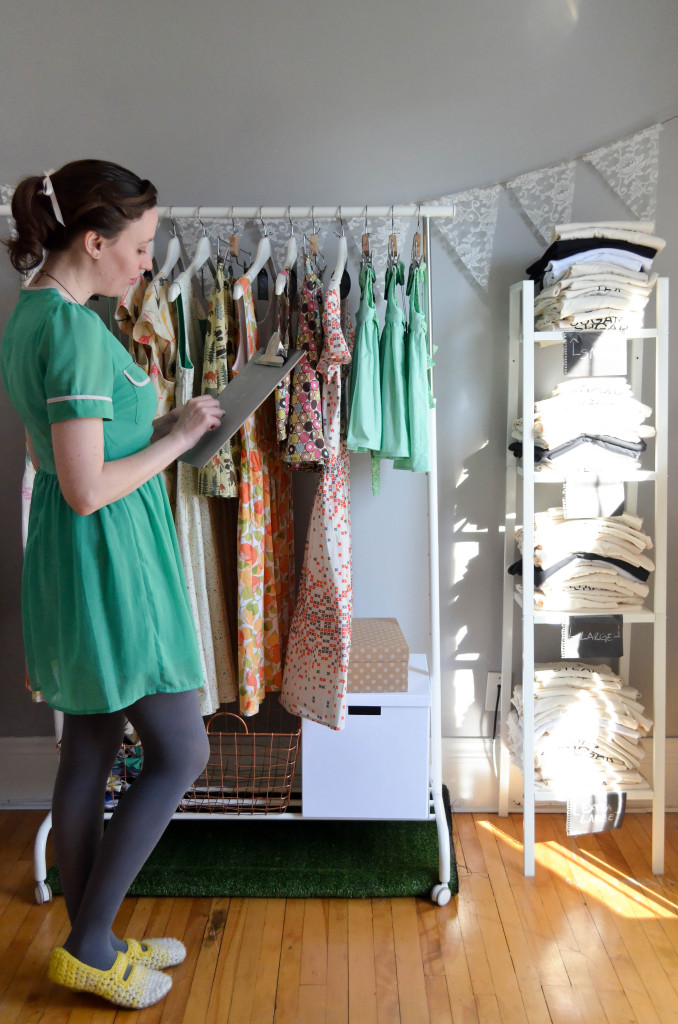 When I was born in the late 80s, my parents gave me a popular Canadian first name, my mother's British middle name and my father's Irish last name. Although my first name, Melissa, is of Greek origin, meaning bee, it was quite common at the time in Canada, placing in the top 20 baby names of that year. My parents did a great job of representing my complete heritage in just three names. Now that I'm married and have taken the last name of a man – because I'm romantic like that – with English and Scottish ancestors, I sometimes feel like I've lost a little piece of myself. Perhaps that's why I'm always careful to keep my Irish/Canadian family traditions alive.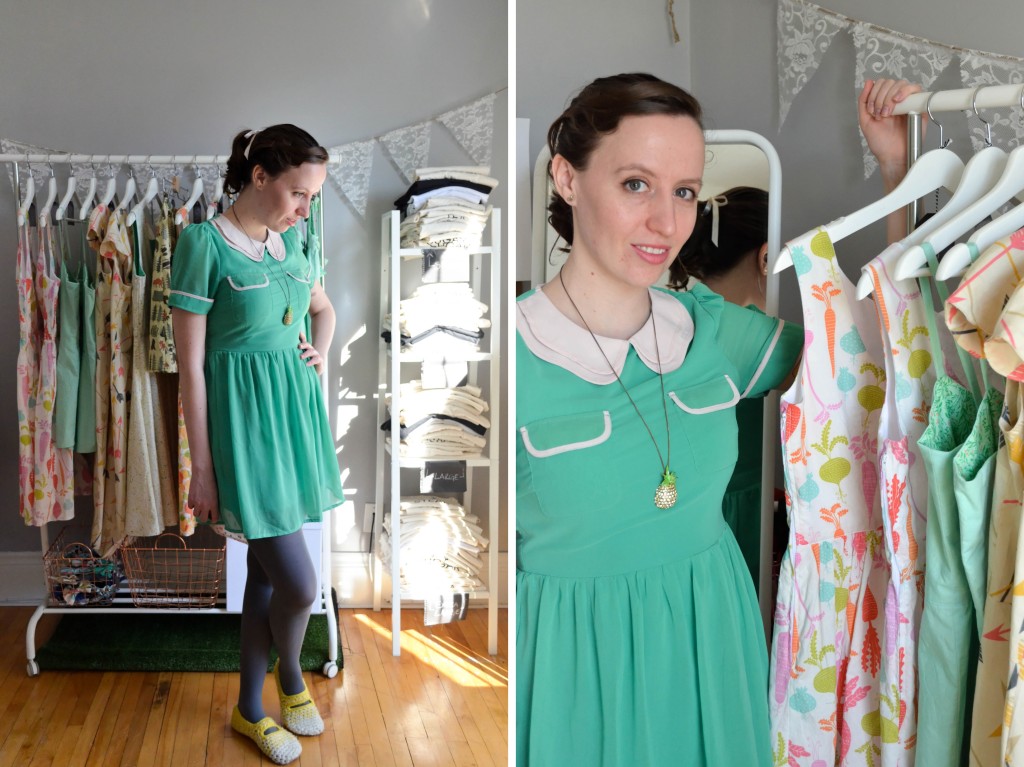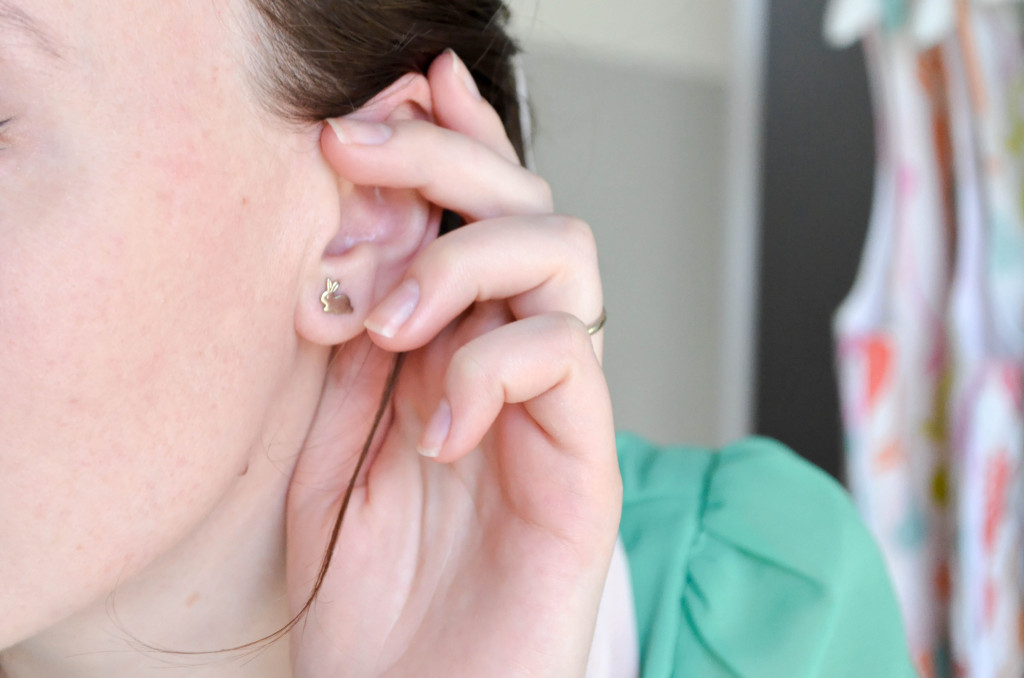 One of the most important and valued things I've inherited from my Irish ancestors is the strong work ethic and fearless desire for something better that each generation has instilled in the next since arriving in Canada at the height of the Potato Famine. Though eating porridge with lots buttered toast, for dipping, will always be a close second.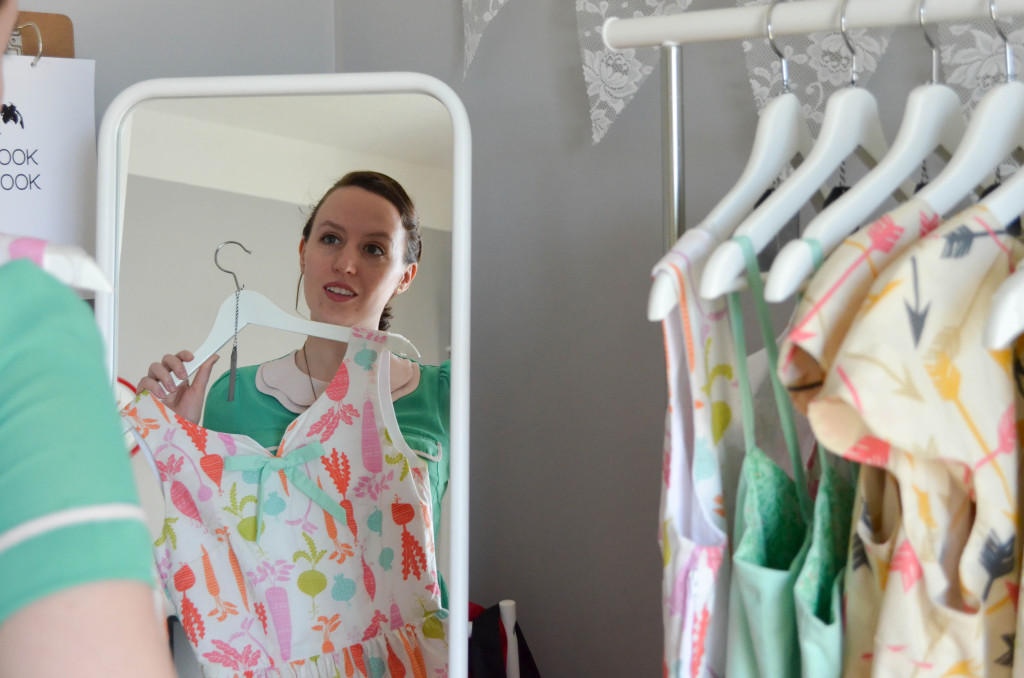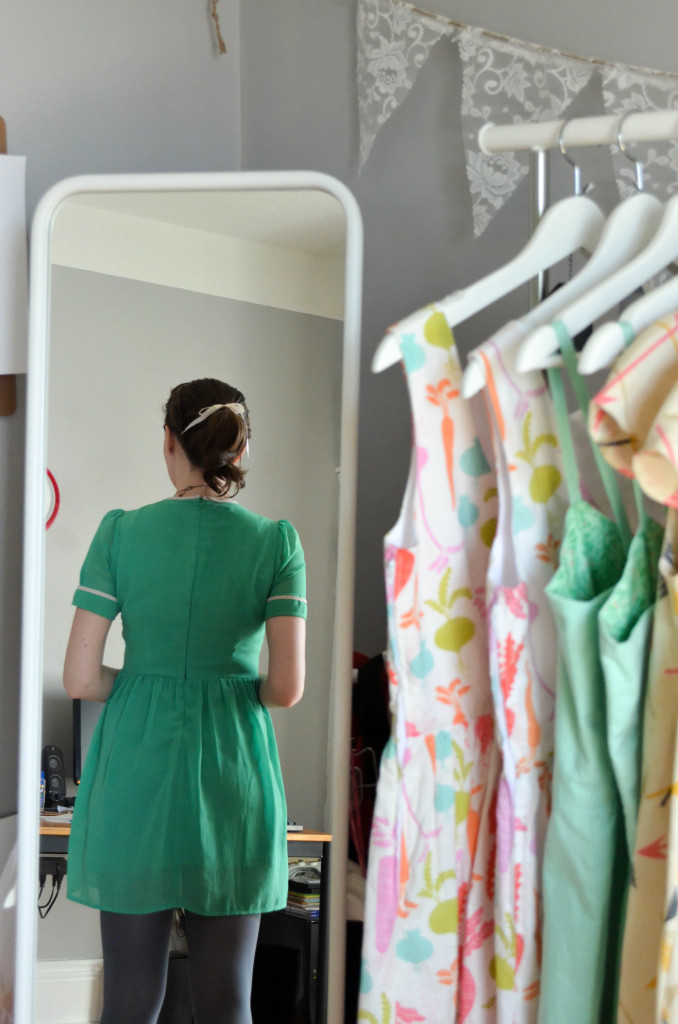 I can't help thinking about my family while working hard to keep up with orders and prepare for market season on this sunny St. Patrick's Day. Though the hard part may be over for us, that never quit, never give up attitude passed down from my great-grandparents, to my grandparents, to my parents is still alive in me today. That endless list of personal and professional ideas, goals and plans that anyone else would see as unrealistic and unachievable ebbs and flows as we do the things that once seemed impossible and make even bigger plans for the future. To me, this (and porridge with toast) is what it means to be an Irish-Canadian.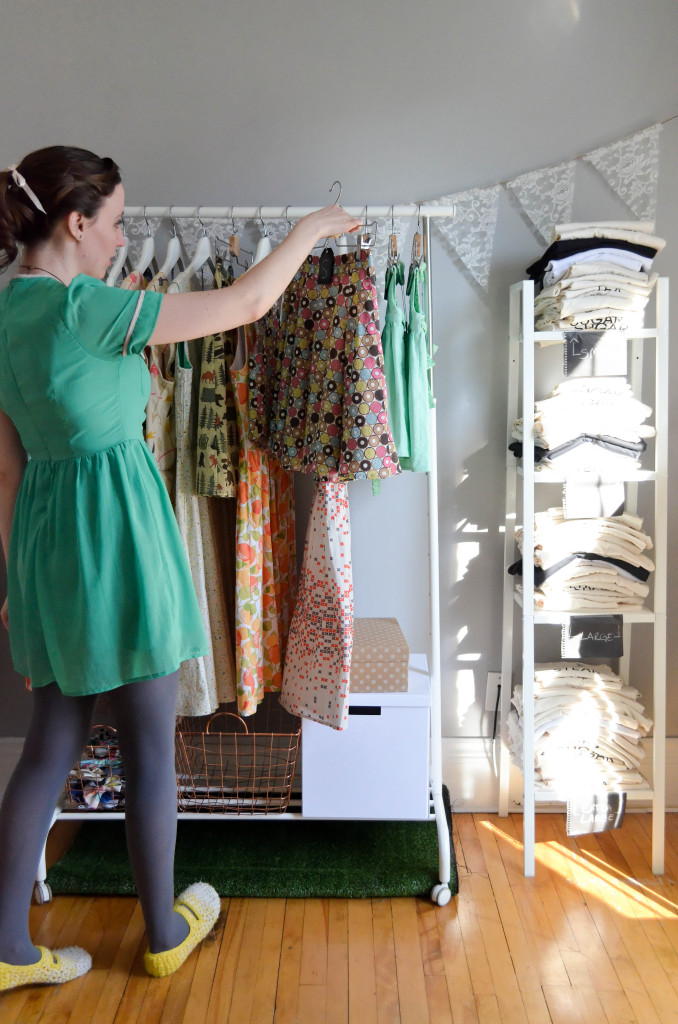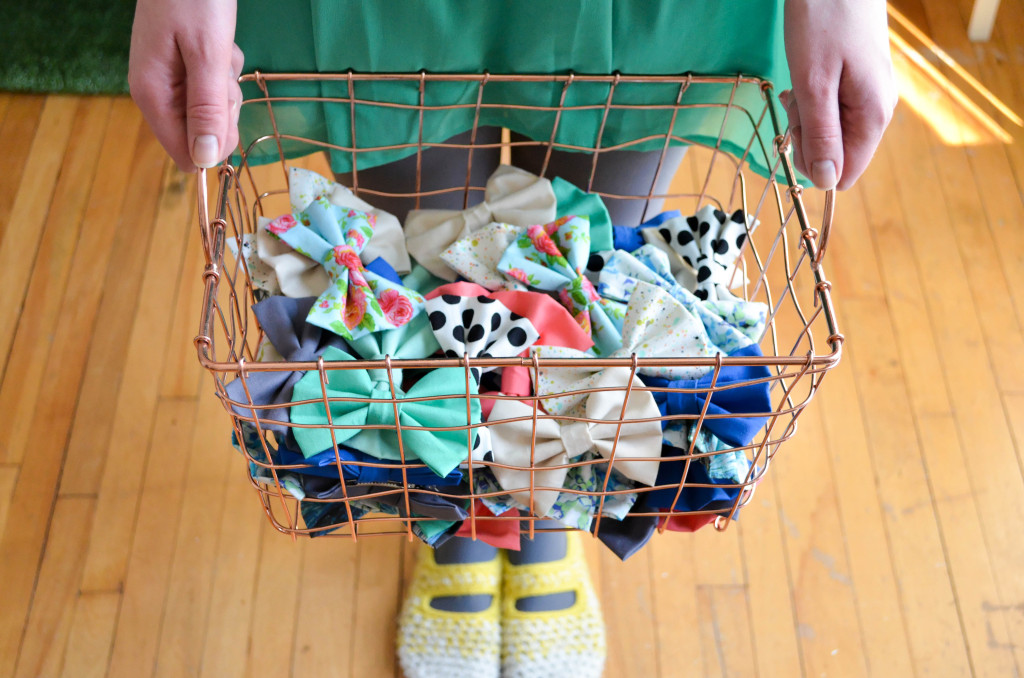 Dress ModCloth (old)
Tights ModCloth (other colours)
Slippers White Noise Maker
Necklace Suzy Shier (old)
Earrings I've had as long as I can remember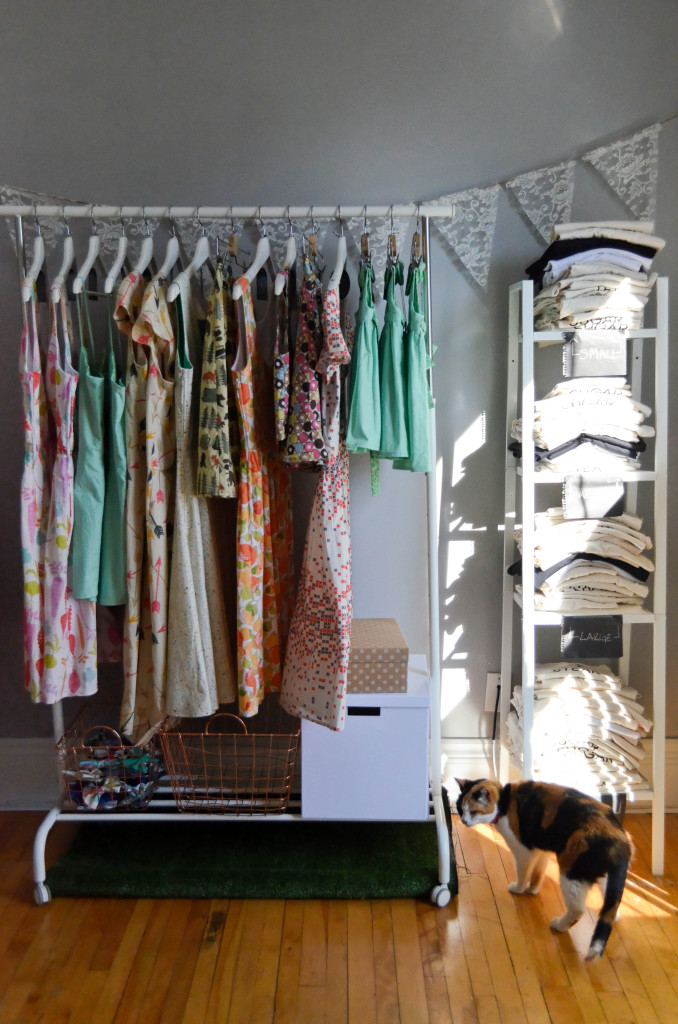 Visit the Sophter-Toaster shop for all the handmade goodies in my studio, or, better yet, come see them at Many Hands Market on April 3rd in St. Catharines!
All photos by me.