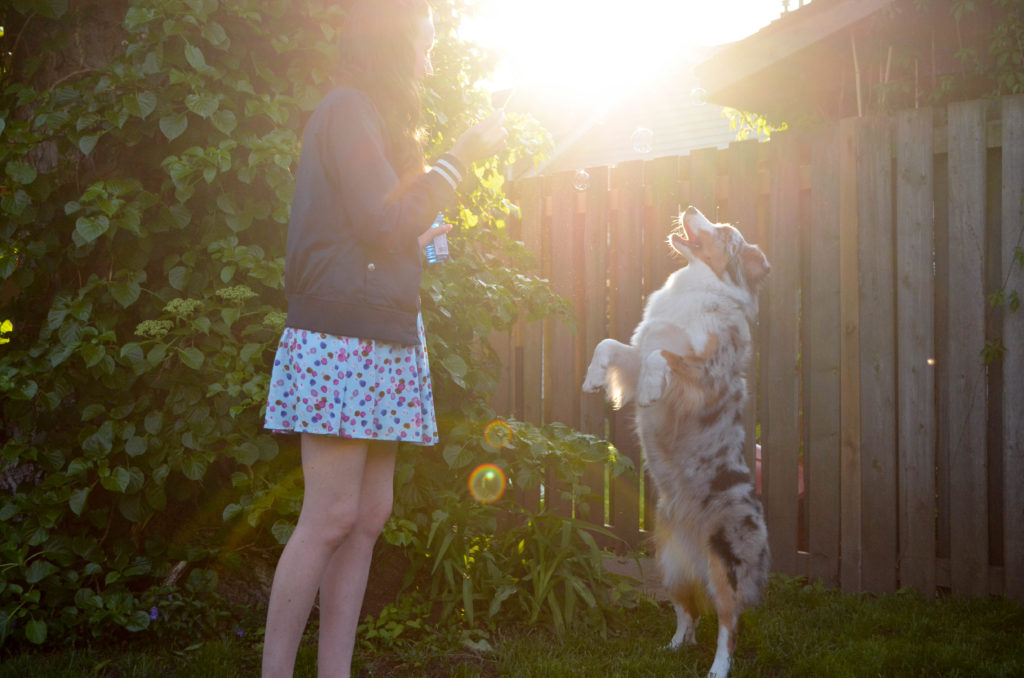 When we bought our first house two summers ago, after a decade of renting apartments, we took on an overgrown mess of a yard. We moved in at the end of the summer and didn't really even know how much space there was or what was under and behind the tangled vines, hundreds of self-seeded onion and garlic shoots, and general garbage that had been casually tossed into the yard for years.
We spent all fall, winter (yes, winter!) and spring that first year trying to get it cleaned up. We pulled out all the weeds, defined the garden and lawn from each other,  tried to fill in the spotty grass, cleaned up all the garbage and hauled out the cinder blocks and old bathtub, and rebuilt a section of fence. The house came with a decent deck and we were able to put some vegetables into the garden last summer, so we certainly enjoyed our first summer in our first yard, but this year, after another year of work, we're really getting to a place where we love spending time in our yard.
We spent the spring getting the garden ready for planting, seeding in more of the lawn, and pulling out the over grown and sickly bamboo and replacing it with some more manageable shrubs. We've got plans to put in a small barbecue patio in an awkward part of the yard in the next few weekends, and then I think it will be pretty close to perfect! I'm very much looking forward to spend my entire summer in the backyard with Pepper and the hubs, sipping lemonade and enjoying the spoils of all our hard work.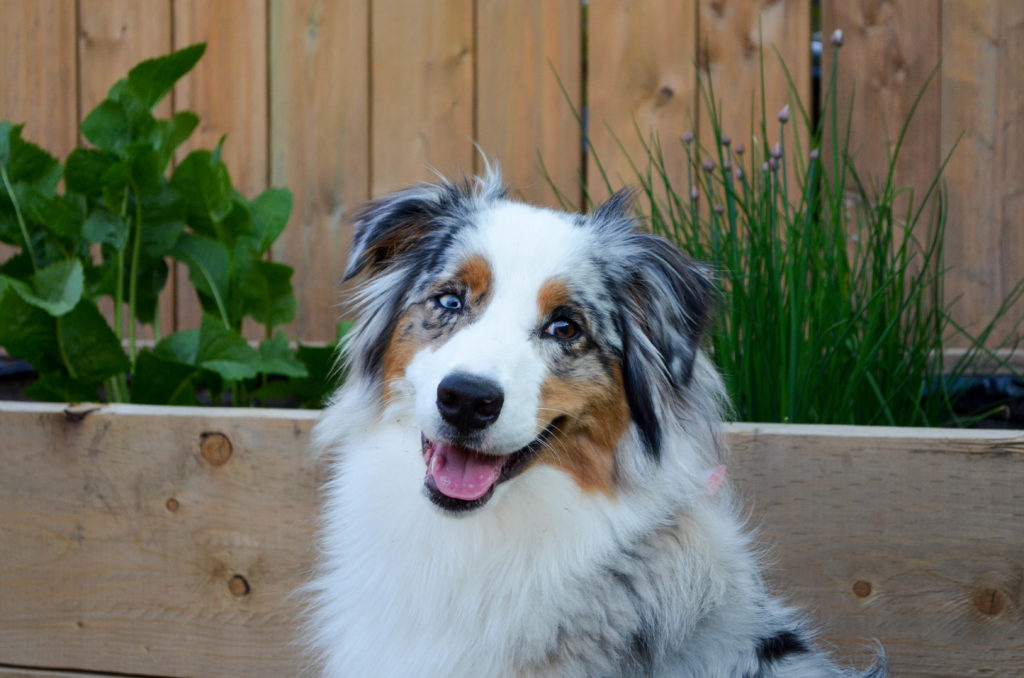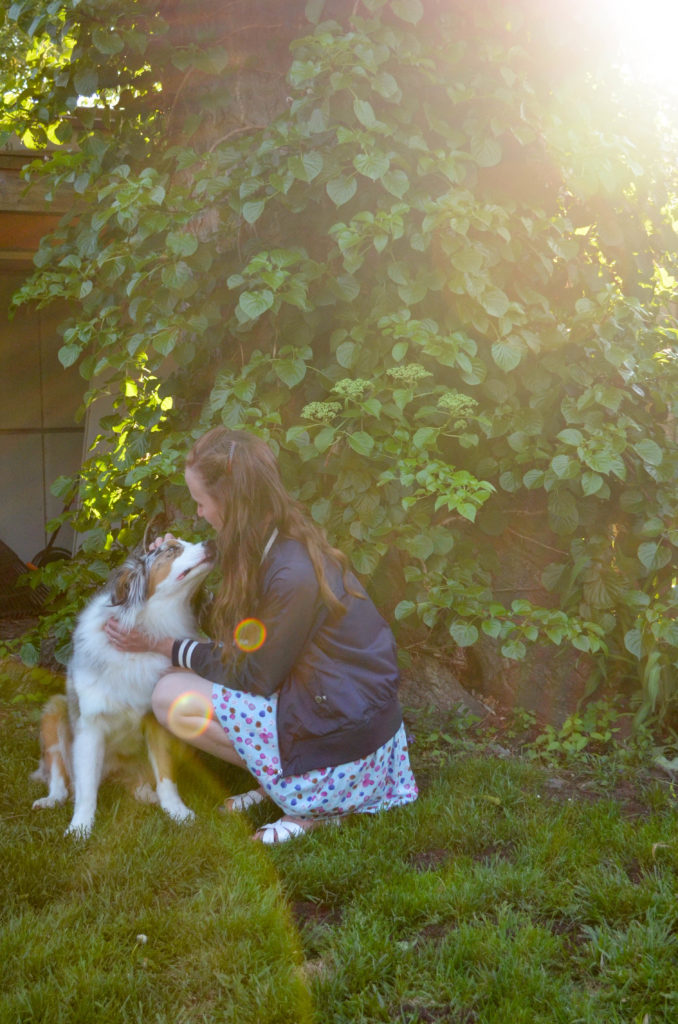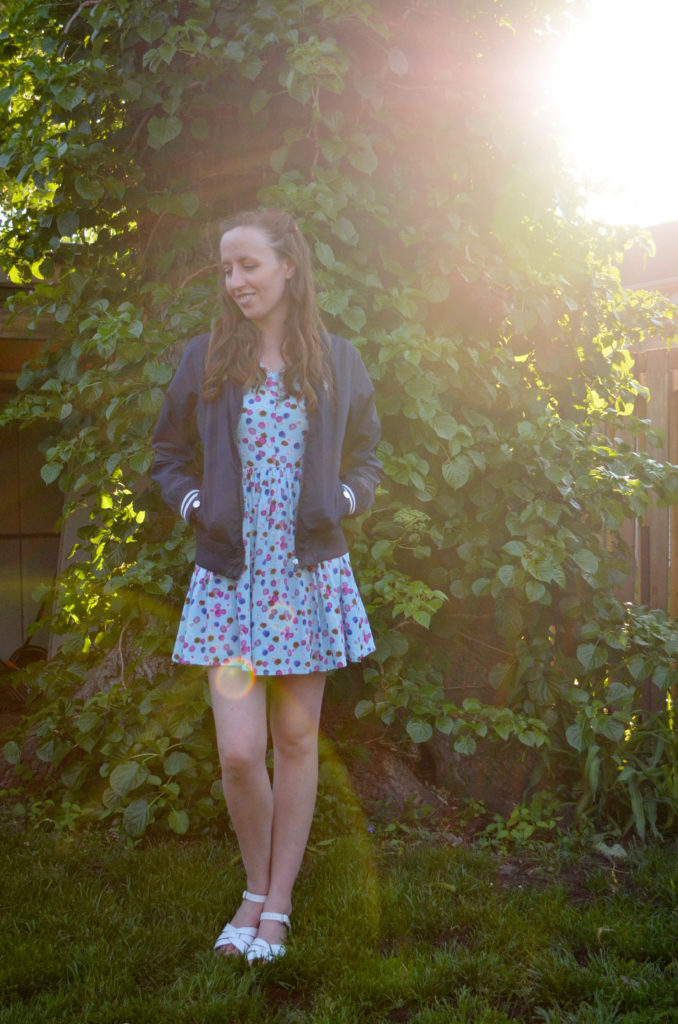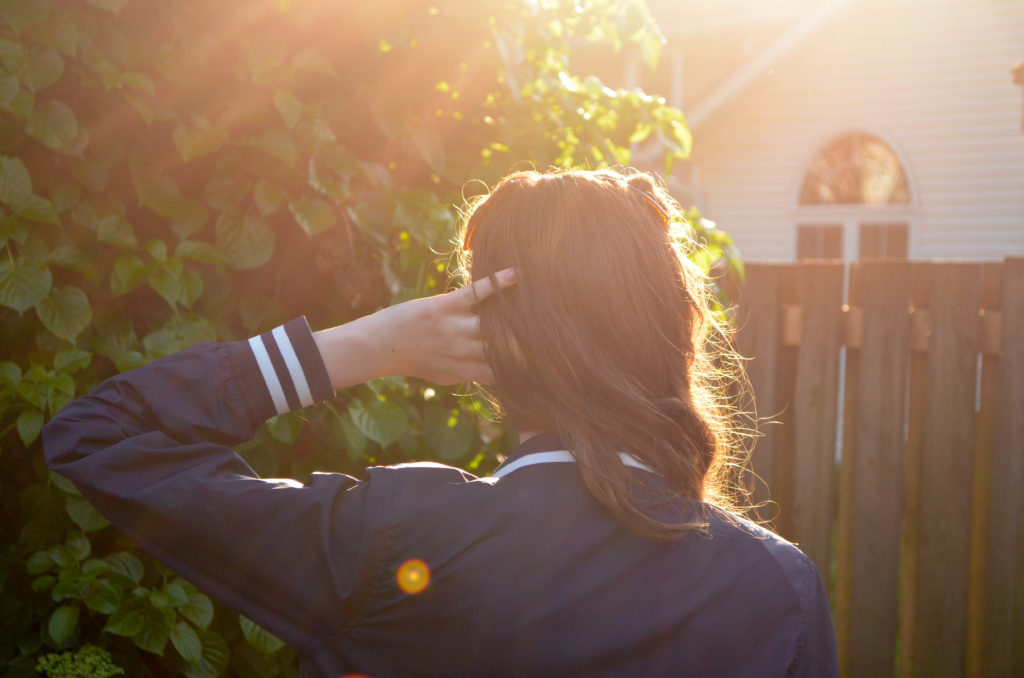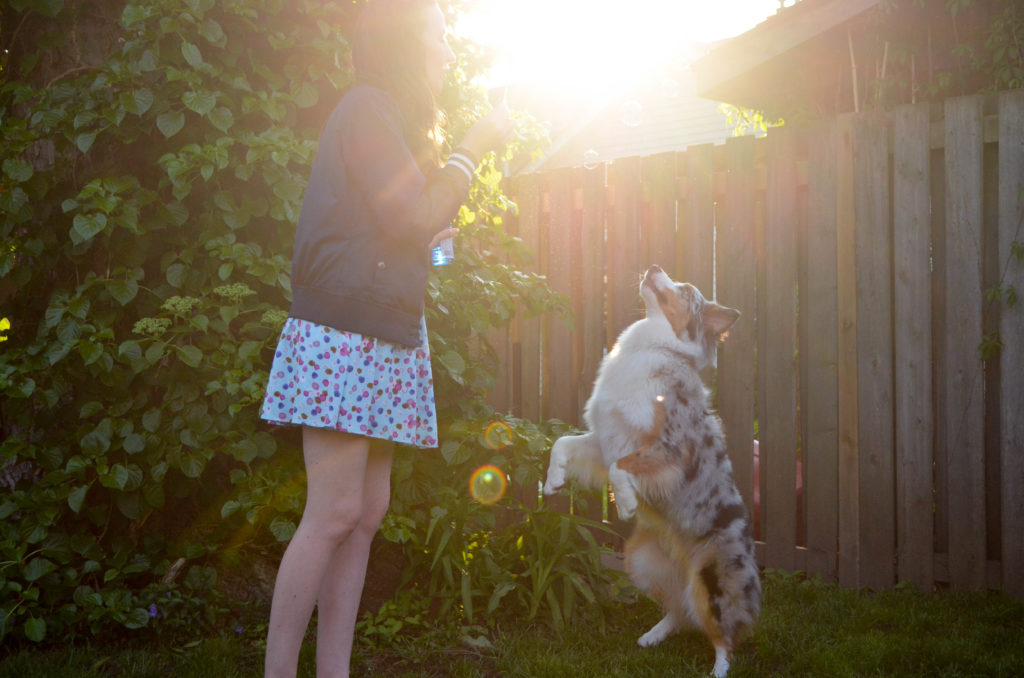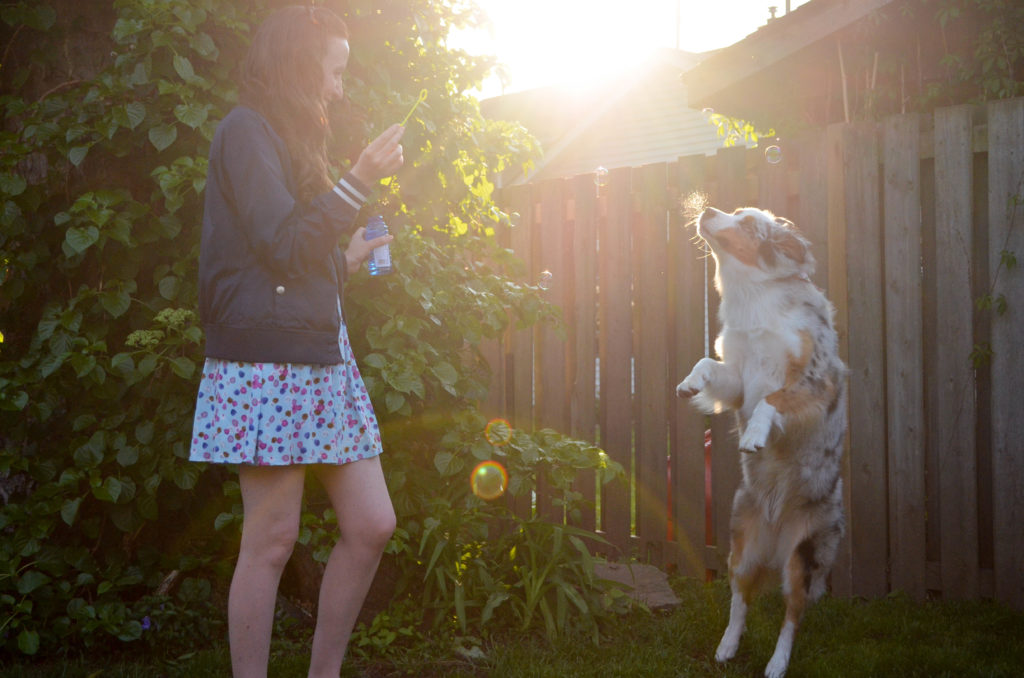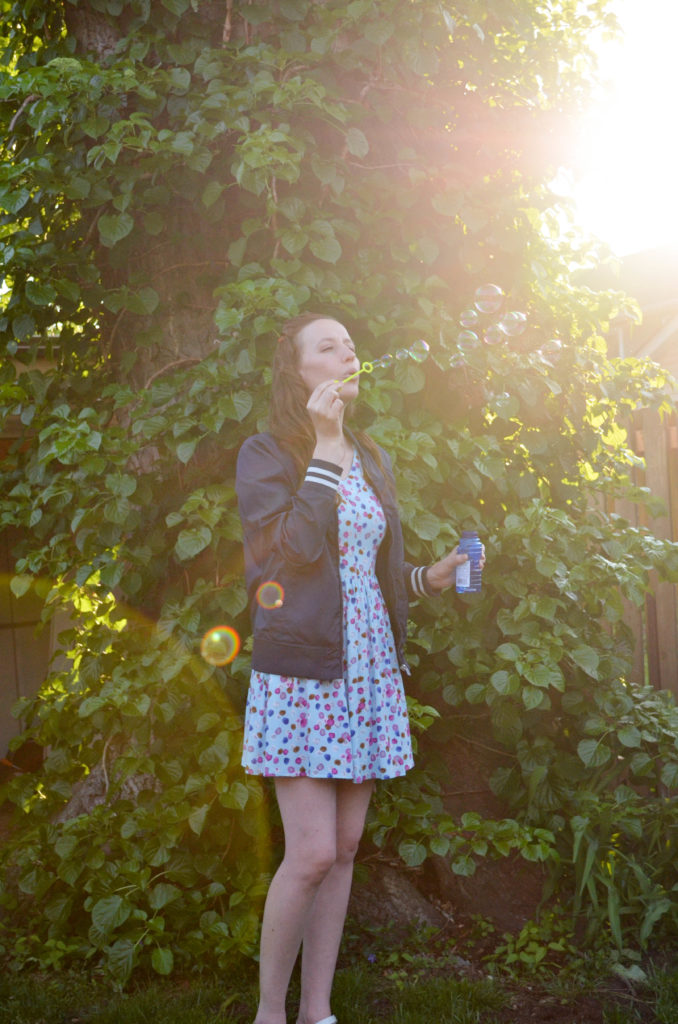 Dress ModCloth
Jacket U.S. Polo Assn.
Shoes ModCloth (other colours)
Hair Combs Amazon
All photos by Matt Harrison.