When I was about three years old, my parents allowed me to watch a John Waters movie. It was a copy recorded from television. I'm not sure if it was recorded specifically for me or if my parents recorded it for themselves to watch later and I just happened to get my sticky fingers on it and ram it into the VCR one day when I got tired of shoving Hot Wheels in there. It seems quite reckless of them now, but perhaps they didn't know who John Waters was or perhaps they were too busy with my new little brother to notice at the time.  What ever the reason, I sure am glad they did decide to show me / didn't stop me because that movie has been my very favourite ever since. Good thing that movie was Cry-Baby, it could have been a lot worse.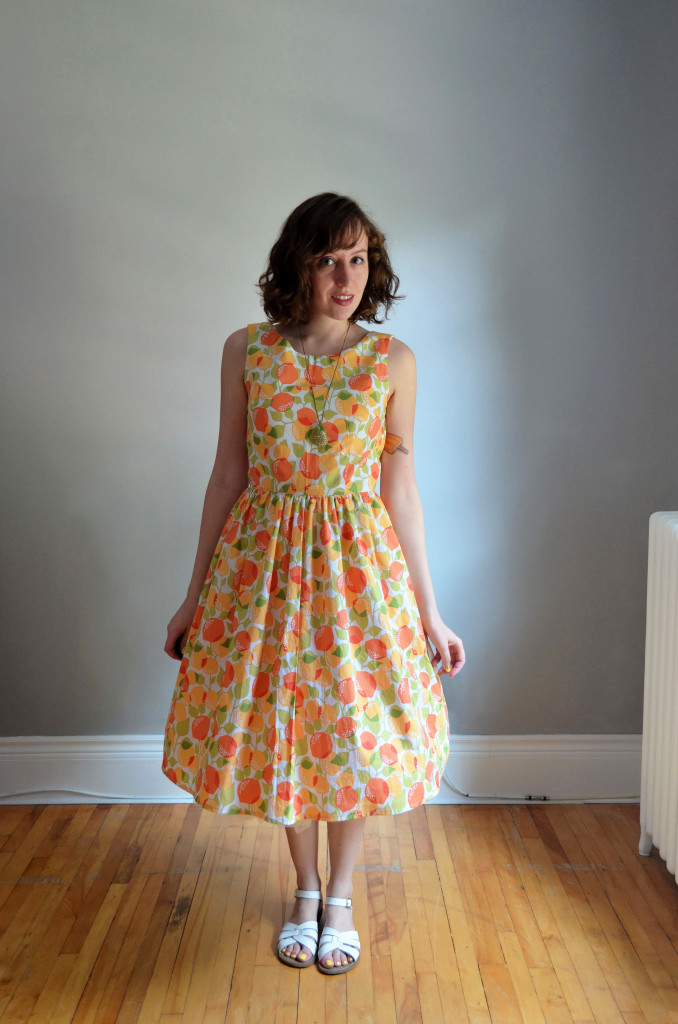 Cry-Baby has influenced and inspired so many different aspects of my life that I'm sure I wouldn't be the same person I am today if I had never seen it. This dress was inspired by one that the character of Allison wears in the movie. Hers was white with orange flowers but I found this orange print fabric, I couldn't stop thinking about how similar it was to the floral print on Allison's dress. So I ordered a literal heap of fabric and got to designing a dress like the one I had grown up idolizing.
The Brunch Dress has a 1950s silhouette with a scoop neckline, gathered waist, and full, tea length skirt, just like Allison's. My version is also lined with cool-to-the-touch white linen to keep its wearer comfortable in the summer heat.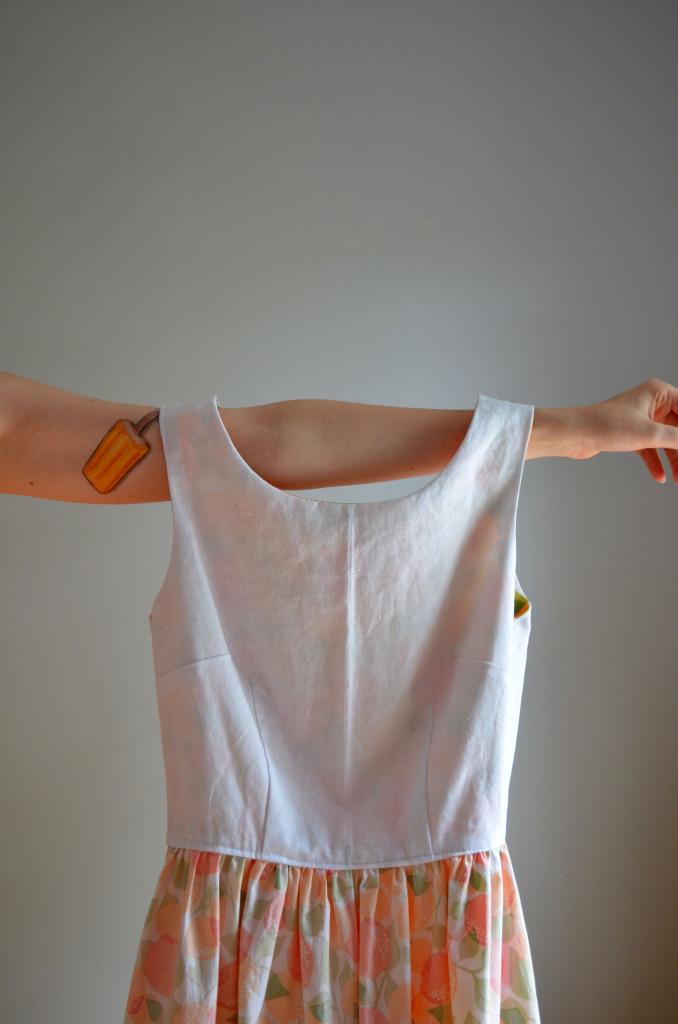 Dress: Sophster-Toaster | Shoes: ModCloth | Necklace: Suzy Shier