We all know that it is the women in our lives that make Christmas happen. They deck the halls, wrap the presents, bake the cookies, get up early to fix the Christmas morning breakfast, remind you to light to Yule log, cook the turkey while you drink the beer, and clean it all up afterwards. Thank the ladies this year by filling their stockings to the brim with feminine treats. All items on this list are under $15.
Nail Polish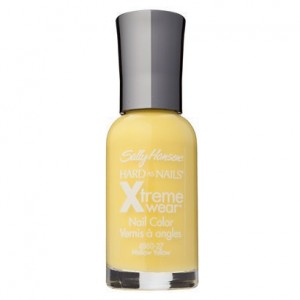 Nail polish is great little stocking stuffer for any woman who is girly enough to wear nail polish regularly but not quite girly enough to get professional manicures. Look for a polish in the $3 – $5 range and get a few colours, she's bound to like one of them. Sally Hansen Hard as Nails Xtreme Wear is at the perfect intersection of low price and high quality. I especially like (and wear way too often) this polish in Mellow Yellow.
Stockings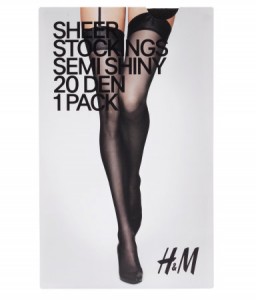 So simple she won't see it coming. If she owns a garter belt, basic black stockings are only $5.95 at H&M, and if she doesn't…
Garter Belt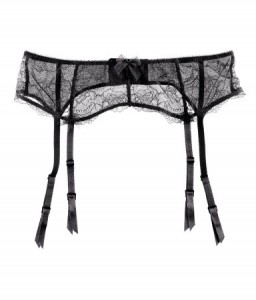 H&M also has a lovely garter belt for $12.95!
Hair Bow
Hair bows are a great accessory for any girl with even a smidgen of vintage style worked into her wardrobe. They are inexpensive, easy to work into any hair style and, depending on the style of clip, can even be used as a broach to gussy up a dress or jacket.
Adorable Dryer Balls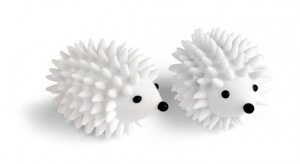 I can't be the only woman out there who loves doing the laundry… it's so soft and fluffy. These cute guys from Kikkerland soften your laundry and discourage static build-up in an environmentally friendly way. Who wouldn't love to see them poking out of a stocking Christmas morning!?
"Vintage" Sunglasses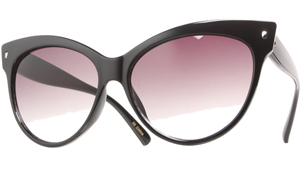 These sunglasses are pretty spectacular, but my favourite place to buy $10 sunglasses is Black Market in Toronto. If she wears them once, you'll get your money's worth.
Small Kitchen Tools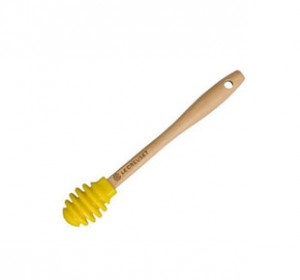 Every woman who loves to cook and bake is always in need of more tools. For the woman who has everything, why not a honey dipper from Le Creuset?
Twist-off Beer Cap Opener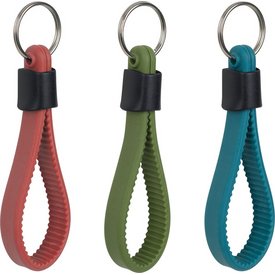 Seriously, shut up and take my money. Don't make your lady struggle to open her beer and scratch up her soft hands while people repeatedly ask her to make sure it's not a pop-top, no, get her this nifty tool from  Trudeau instead.
Silicon Baking Cups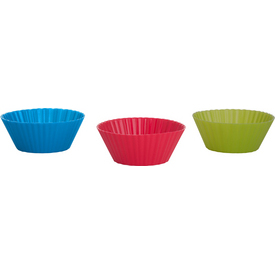 Reusable and oh-so-cute, I would love to find these mini silicon cupcake liners in my stocking.
Resin Flower Jewellery
Delicate, durable, beautiful and inexpensive, what more could you ask for? Resin flower jewellery in an essential part of any woman's accessory collection.
Bubblegum Flavoured Lip Balm

Lip Smacker has been my favourite brand of lip balm since I first received a Christmas themed pack of sugar plum, cinnamon and sugar, and chocolate milk flavours in my stocking sixteen years ago. The classic flavours, like bubblegum, have always been the best. Wait for her to put it on then ask if you can borrow some and have fun kissing it all off.
Cigarette Holder
For the lady who smokes, help her class up her habit with an Audrey Hepburn-esque cigarette holder.