I had never been to a resort before this April. As a fan of history and exploration, I really didn't think they would be my style. I would much rather get lost and learn my way around an exciting new city than sit on the same beach and go to the same buffet everyday.
I arrived at the Royal Decameron Golf and Beach Resort in Panama, to spend a week relaxing, recharging and reconnecting with my mom, with fairly low expectations for the resort. We got off the airport connection bus with all the other cranky tourists and were immediately inundated with some sort of alcoholic mystery punch – which I refused because my hands were already full – and a makeshift check-in table. The check-in area had been moved from inside the shaded, beautifully breeze-filled lobby with it's large counter and velvet ropes to a small, confused tourist swarmed, pop-up table beside the hot and busy parking lot for reasons I will never fully understand. Finding our room was exasperatingly difficult since we were sent off without any directions and every map around the resort featured a large "you are here" icon that did not move as you did. Just when I was starting to worry that I had been dreadfully correct in thinking resorts weren't for me, I got my first (ever) look at the Pacific Ocean through the sliding glass doors of our small but efficient hotel room and things immediately improved.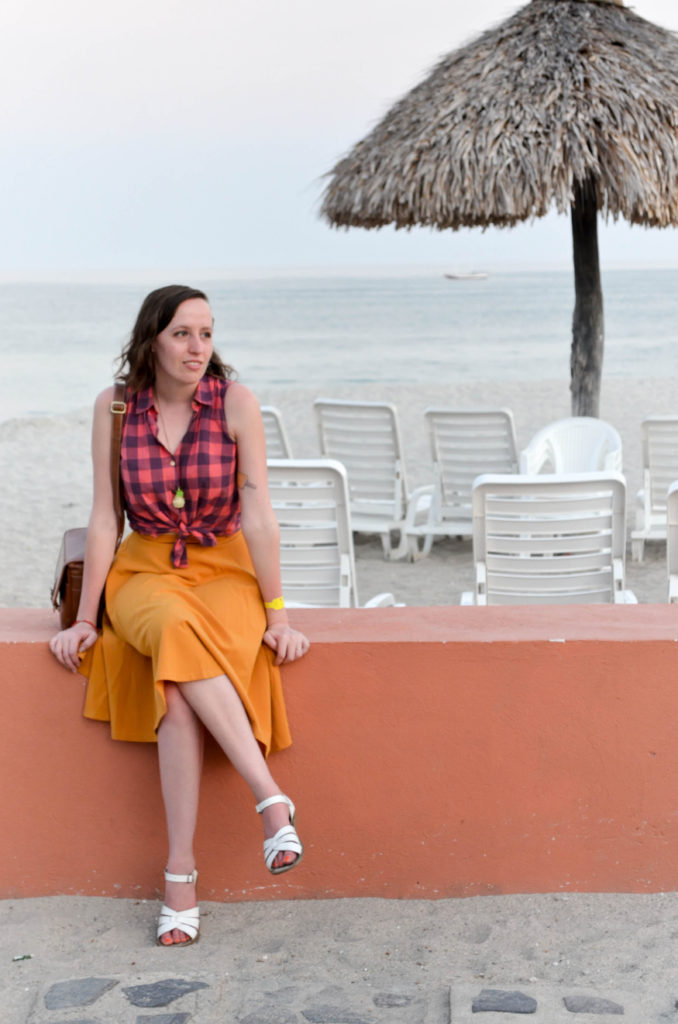 Seeing the beach, dipping my feet into the Pacific Ocean for the first time, and smelling the salt air really lifted my spirits and even started changing my mind about this whole resort thing. Unfortunately, what followed was a very disappointing meal that would, quite appallingly, be one of the best meals I would suffer on this resort. I went to bed early and hungry while the bewilderingly loud, lowbrow, Spanish-only nightly entertainment swelled and surged a few metres from our balcony. This dismal trend of I could get used to this quickly followed by I hate this, I want to go home would continue throughout our stay.
The next few days brought more frustration and poor meals but there was nothing better in the world, to me, than waking up next to that ocean. The breakfast buffet was only decent but it was the best meal the resort provided – and the only thing that opened before 10 am, including the ocean – so I took my time and tried my best to fill up every morning. After all, I knew the horror that was coming with every barf-et lunch and extremely difficult to book a la cart dinner. We spent those early days exploring the few pools and beach bars of the resort that were open and operating, quickly finding our favourites (those with shade and without a DJ) but still giving the others a fair try. We popped down to the small bit of village next to the resort and found the people very friendly and accommodating – something we would learn not to expect from the resort staff. We found that we had to make our own fun during the days, as the resort provided very little, but managed to do so very easily amongst the dazzling and somewhat exotic fruits, flowers, plants and animals.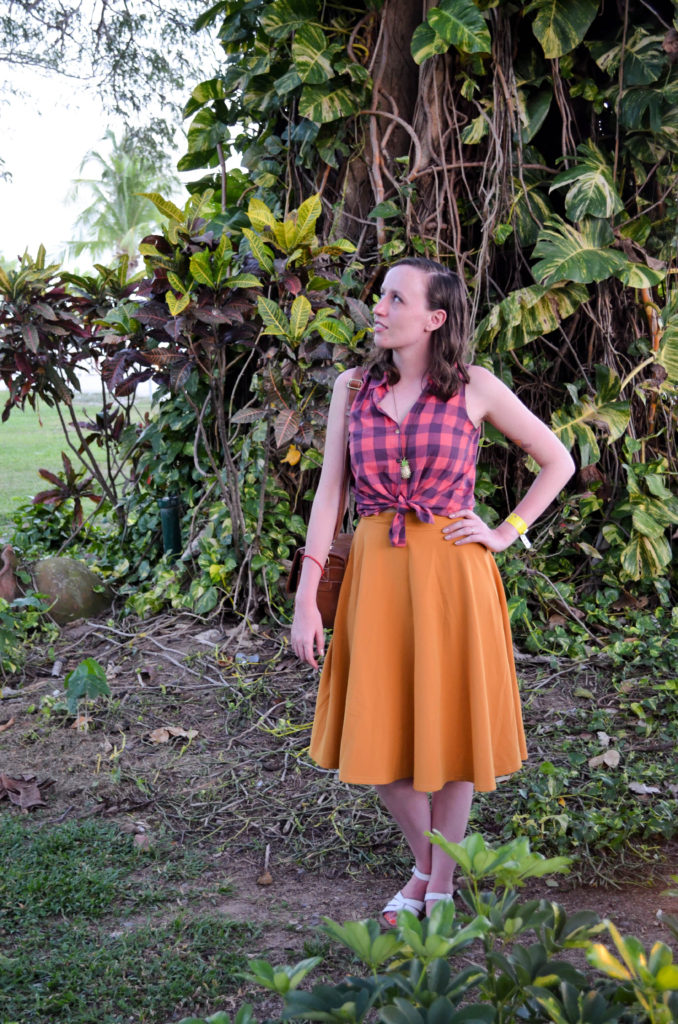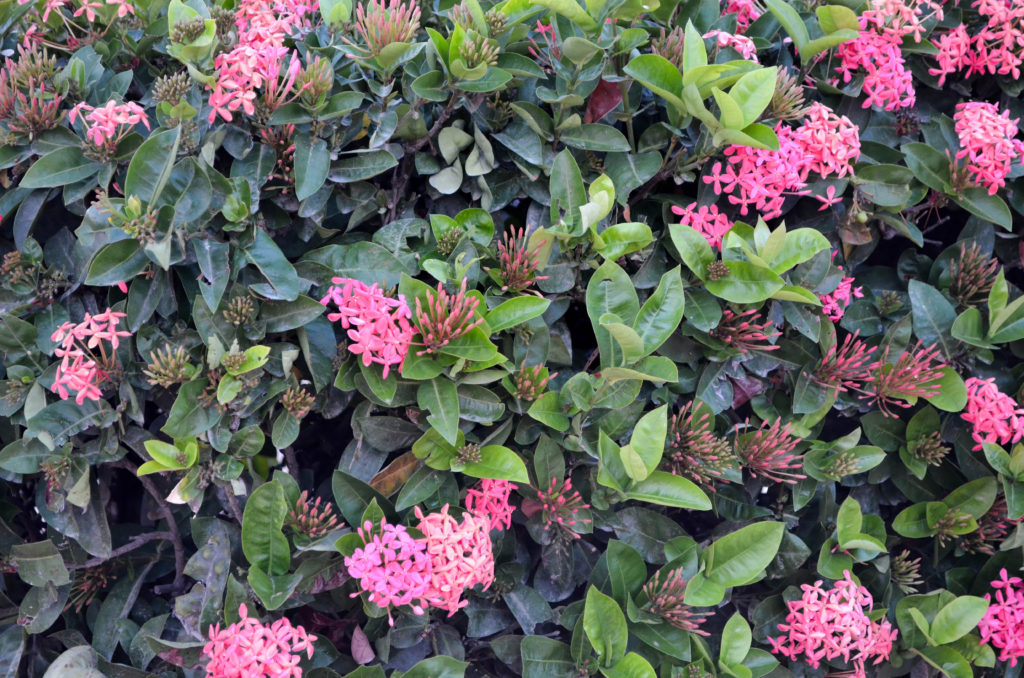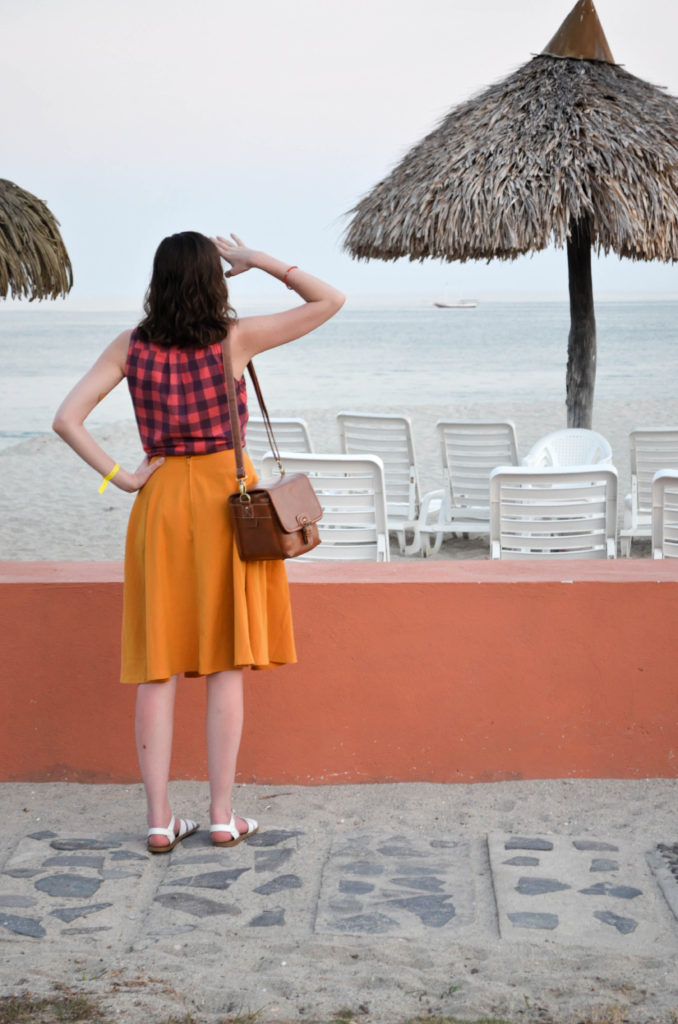 We each picked a reasonably priced guided day trip off the resort ("Aerial Tram & Gatun Expedition" and "City Tour & Panama Canal") and got our money's worth of enjoyment out of them. My favourite parts were the long bus rides where our guides would tell us everything they knew about the history and culture of the country. I hung on every word while the other tourists tried to sleep the journey away – I suppose they were only in it for the destination. Each tour included a meal much better than what was offered on the resort, to the elation of everyone.
When we arrived back at the resort, we would head to our room to get cleaned up and dressed for dinner: a routine I quickly realized I could really get behind. We would spend our days getting sweaty and sandy and wash it all away at the figurative sounding of the dinner gong. It soon became my favourite part of the vacation; I realized I had missed the company of other women. I envied all the women who were brave enough to pack their fine jewellery and high heeled shoes as we casually promenaded to dinner. I felt like a lady of leisure and I promised myself I would find a way to recapture this feeling when I returned home.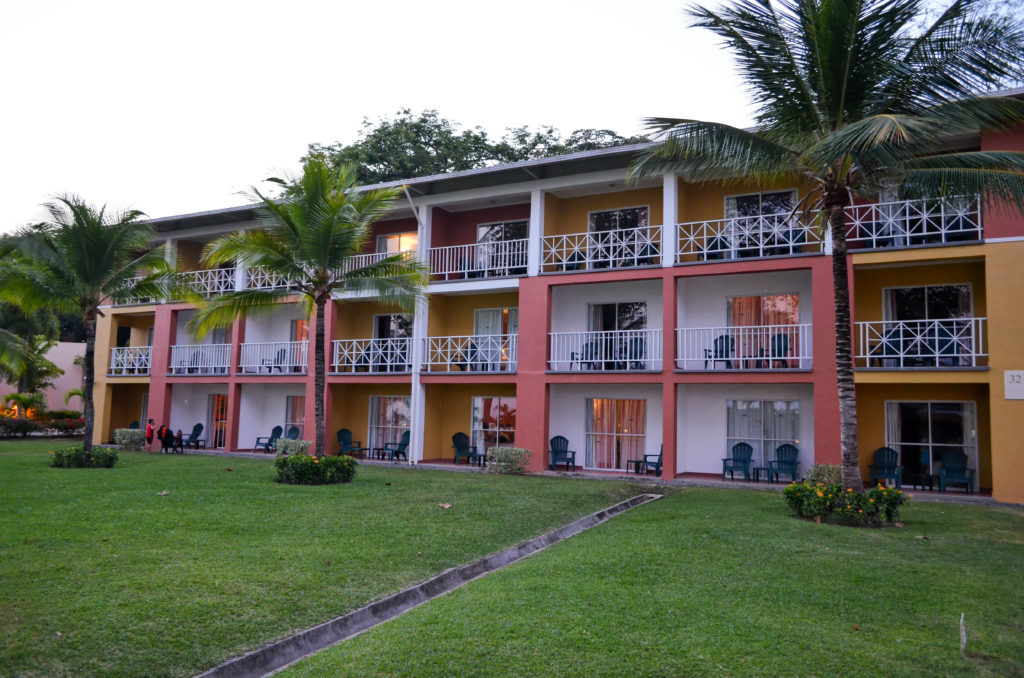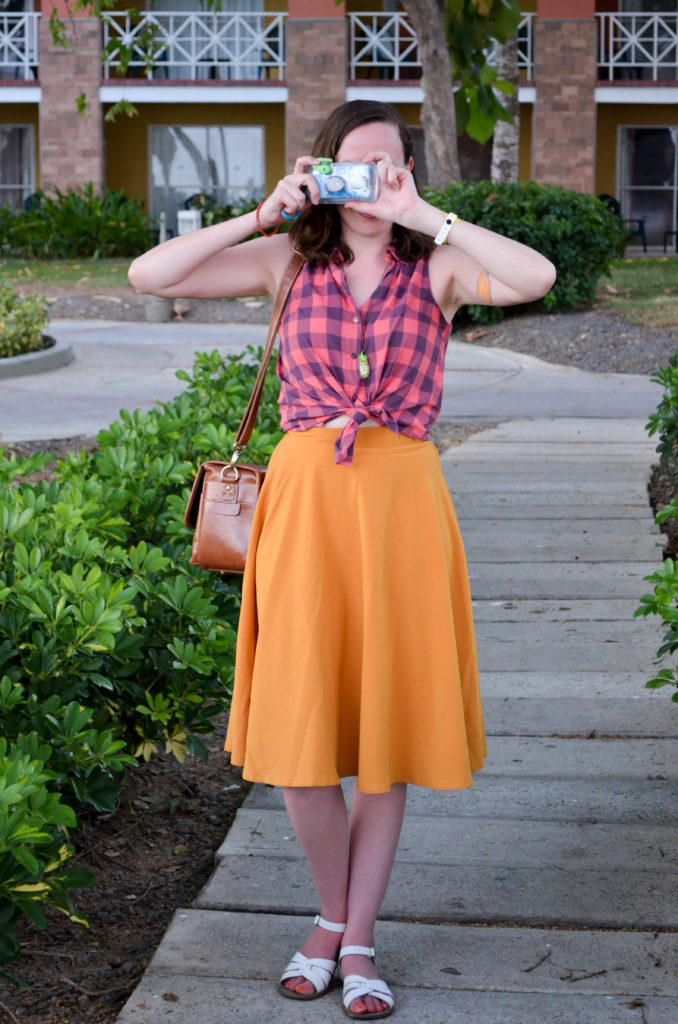 Top H&M (old)
Skirt ModCloth (similar)
Shoes ModCloth
Necklace Suzy Shier (old)
Bracelet a street market in Panama
Camera Bag Amazon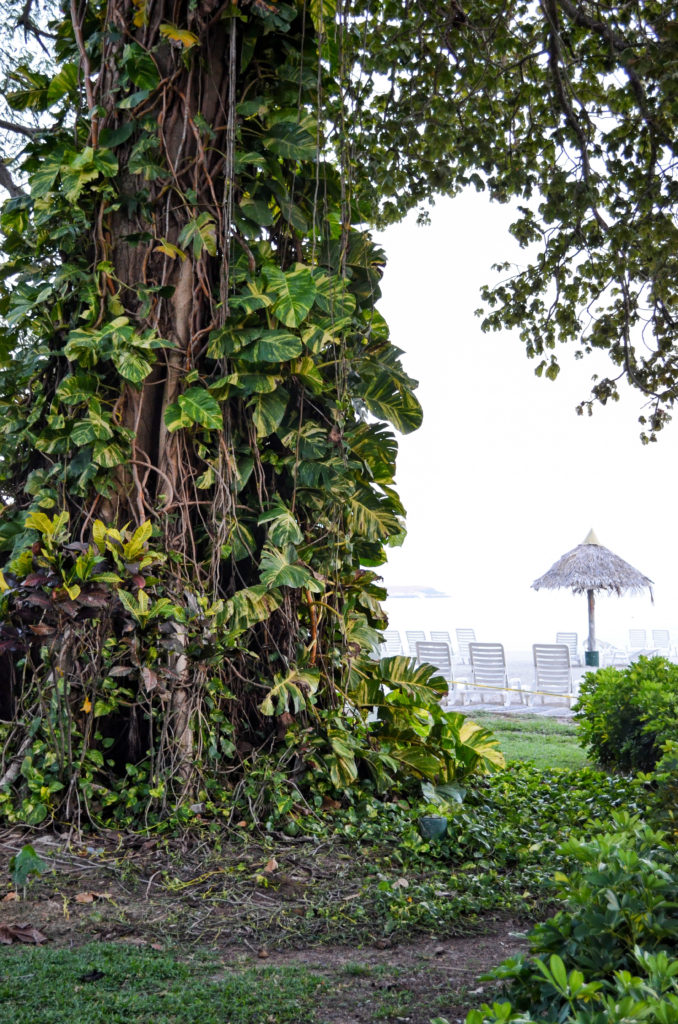 The country of Panama is beautiful and complex and I highly recommend visiting, especially if you are a bit of a civil engineering nerd like me and think canals and bridges are about as neat as they come. And I guess resorts are alright too, especially when you are travelling as a small group of women and would like to drink safely in a foreign country and language. I don't, however, recommend staying at this resort. If you are looking for a quiet, relaxing vacation filled with good food and drink, I suggest taking your business elsewhere. Perhaps in time they will improve: tourism is new to Panama in the last 15 years and it really feels like this resort is still working out the kinks.
All photos by me and my mom.