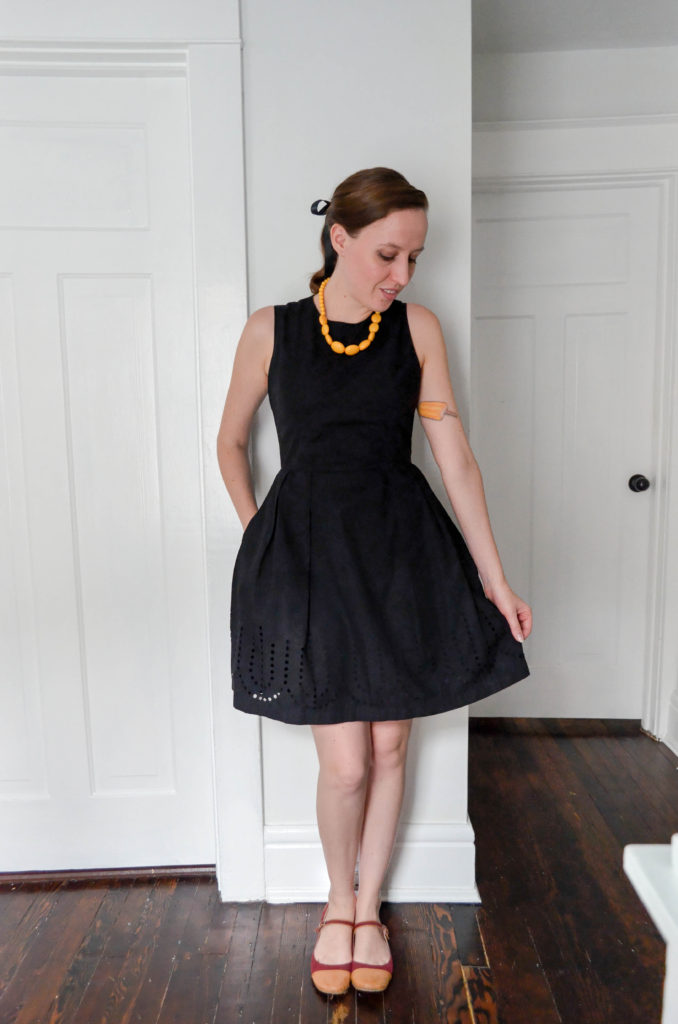 I once wore this outfit out to a birthday dinner. I sat down across the table from my best friend and he immediate declared, "You look nice. You look how I imagine adults look."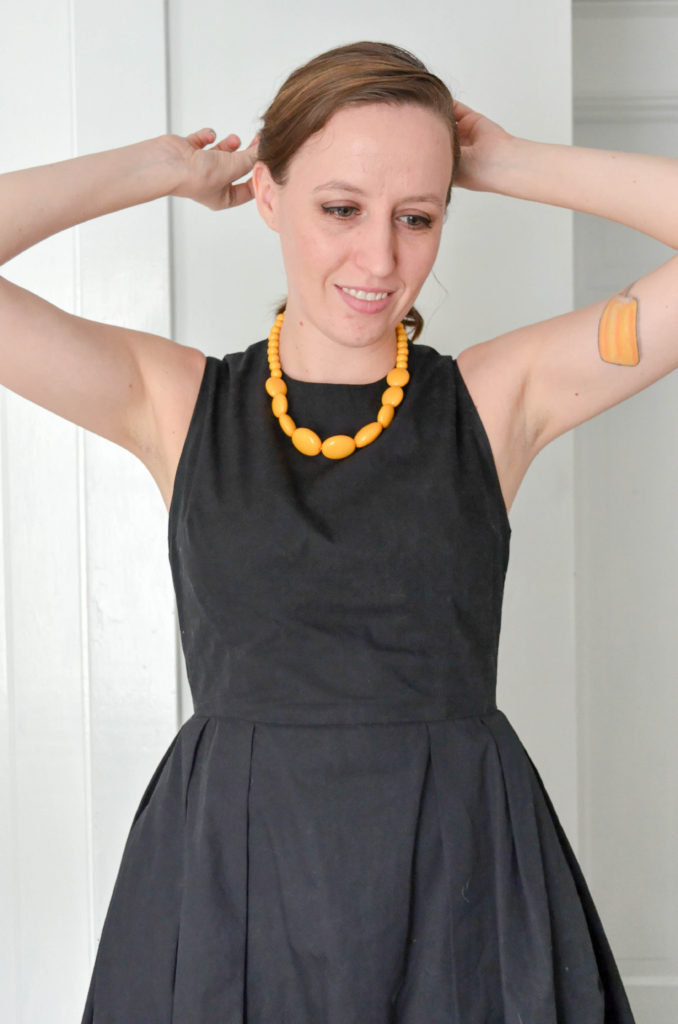 I've never been able to decide if I love or hate this dress. The fit and quality aren't anything special – I actually had to exchange the first one I brought home because it was sewn so poorly, and this one has its flaws, too – but I absolutely love the cut of the neckline. The basic black colour and high neckline offer a perfect blank slate for adding a detail or pop of colour when worn with a necklace or over a blouse with an interesting collar. Throwing on this dress with one good accessory makes it easy to look like a put together adult with minimal effort.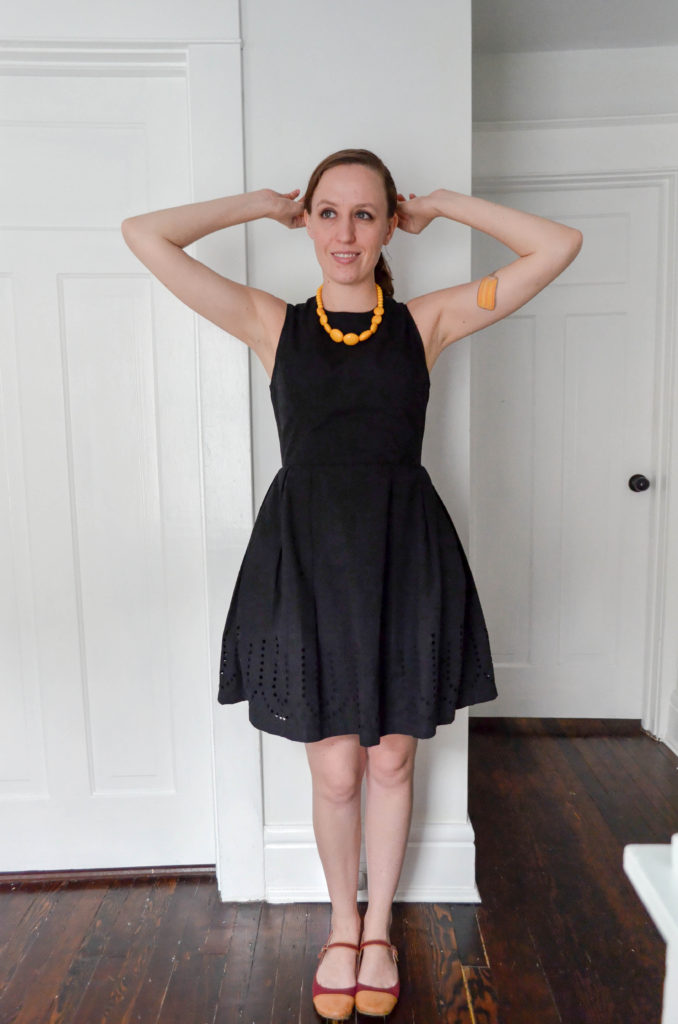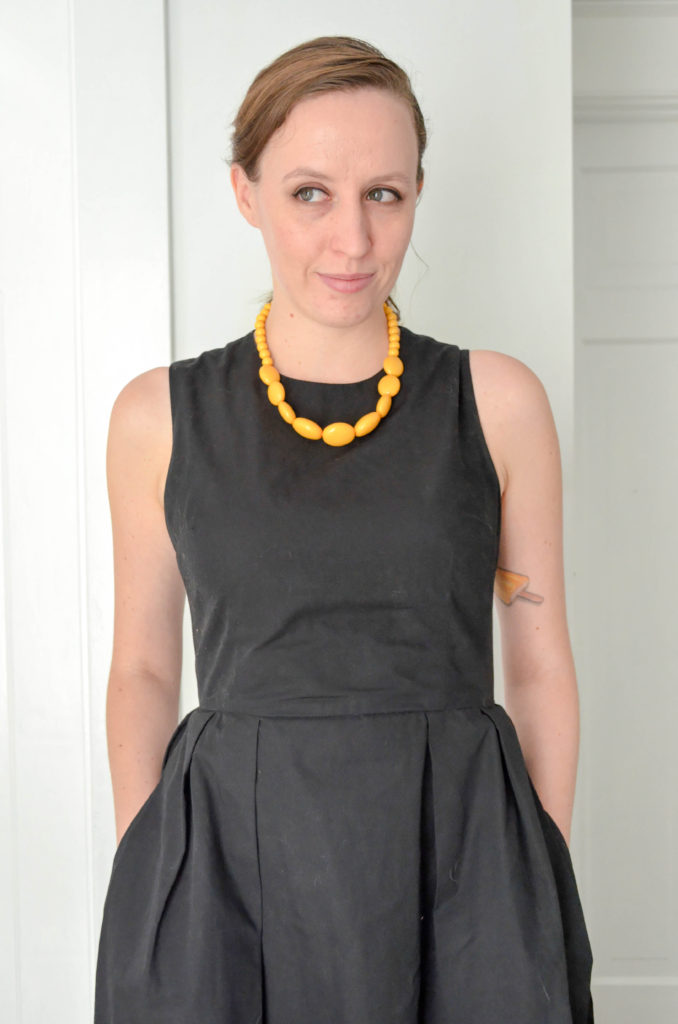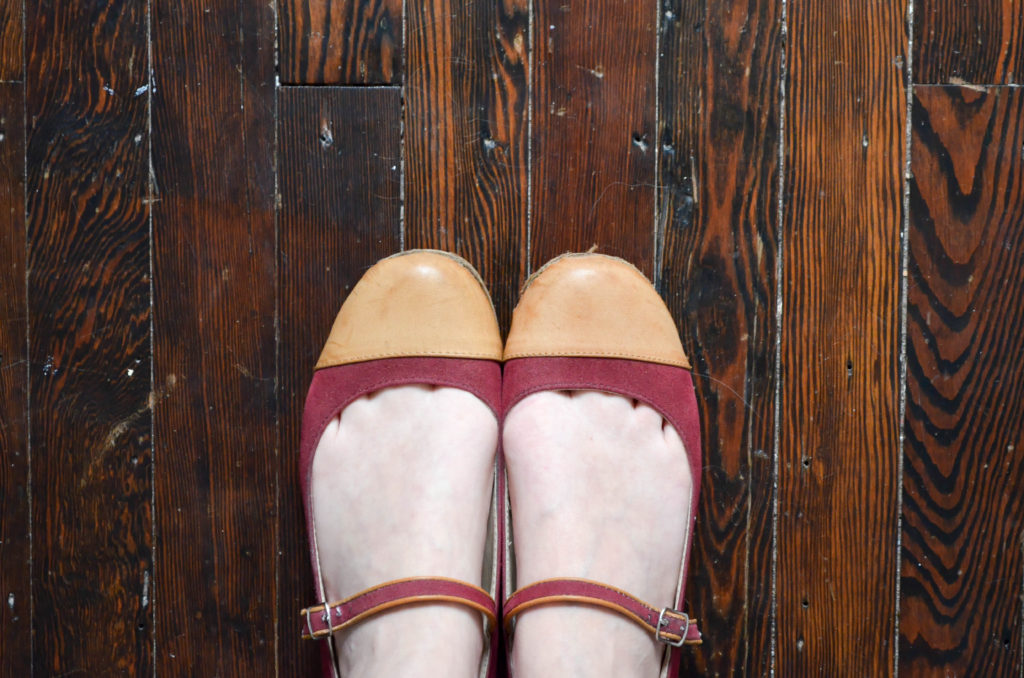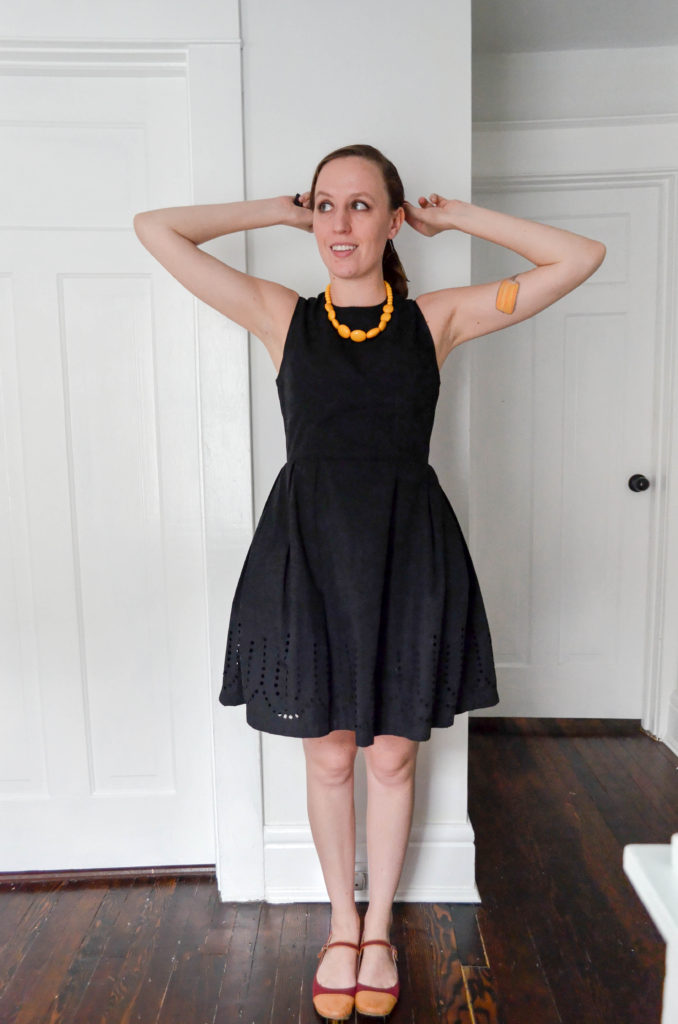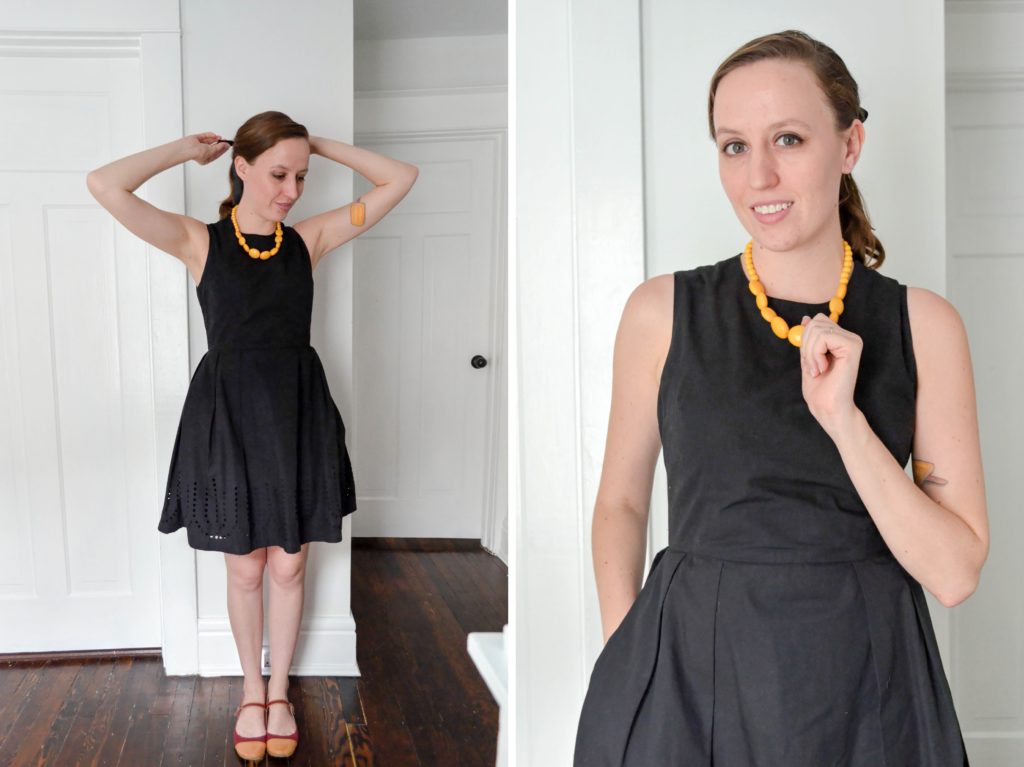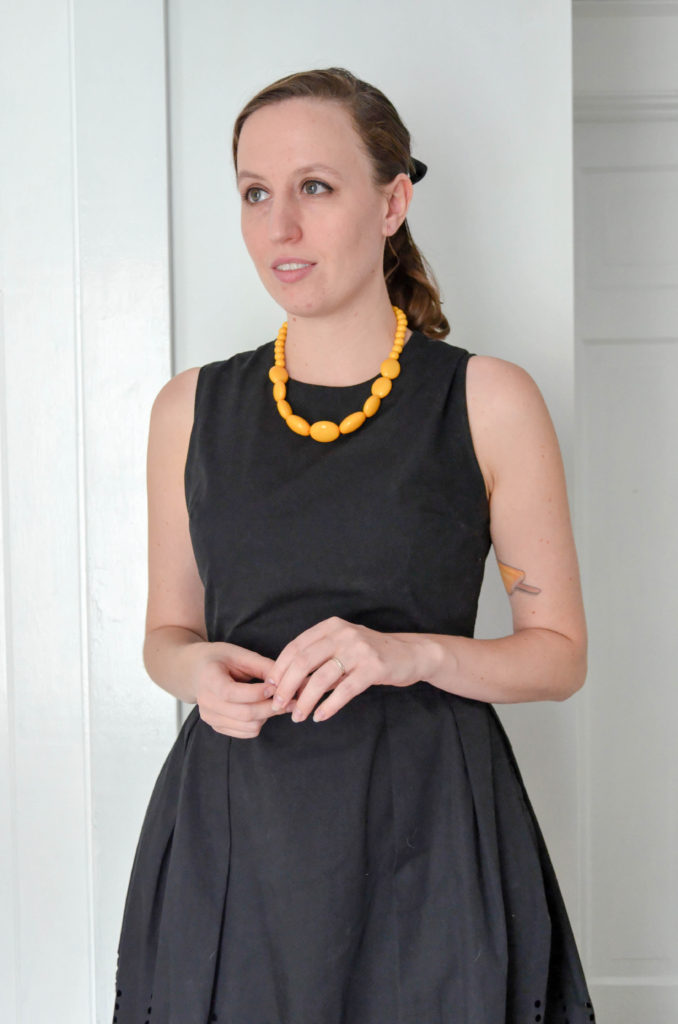 Dress Gap
Shoes ModCloth
Necklace ModCloth
The pockets are pretty great, too.
All photos by me.