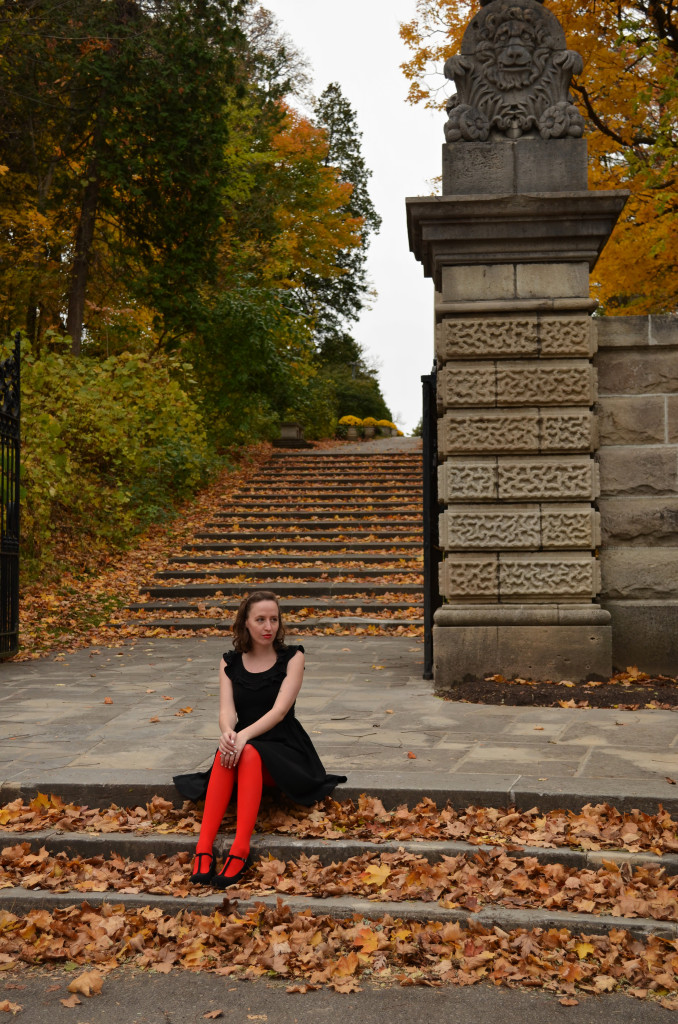 I like dressing up on Halloween but I don't like wearing a costume. I think it's so much more fun to go as your real self. It's the one day when you can experiment with all the weird things you like but aren't brave enough to wear on a normal day. Things like bright red tights, matching lipstick, cut crease eye shadow even though you have hooded eyelids so it always looks weird, white nail polish and a party dress.
I own these things because I like them. I don't hide them in the back of the closet all year just counting down the days, but today is the only day I can wear them all together and not worry about the stares and smiles I'll get.
And you know what, every year, after every experiment, I get braver. I prove to myself that I can wear something bold, something I was unsure about, and not be bothered by the girl in sweatpants and moccasins, with the birds tattooed behind her ear, looking me up and down while I wait in line at the grocery store. Every year, I find the point where the real me stands and I get to see how much farther I need to push the boundary line before I can reach her.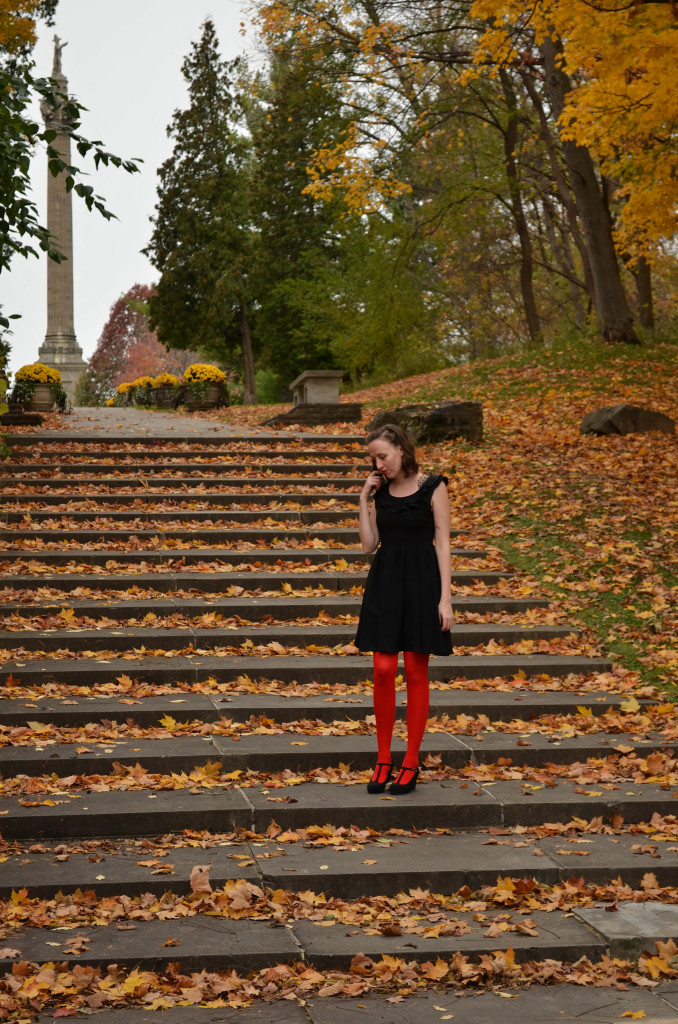 Dress ModCloth (old)
Tights Target
Shoes ModCloth
Earrings Claire's (old)
– – – – –
Lipstick Rimmel Moisture Renew in Red Alert
Nail Polish Revlon Top Speed in Spirit
Maybe I'm not overdressed, maybe the world is simply underdressed. What's wrong with looking like you are always on your way to a party?
All Pictures by me and Matt Harrison.