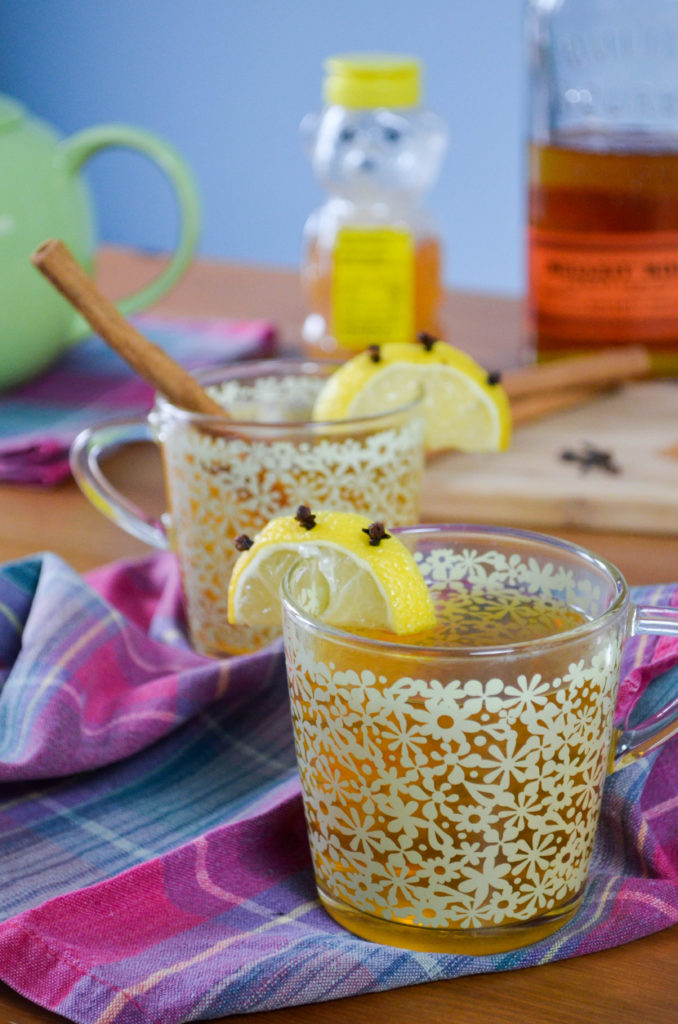 I started experimenting with hot toddy recipes for the first time when the weather turned cold. They've been so nice to come home to after taking the puppy for her evening walk on the weekends. Although less traditional, I like to use bourbon over whiskey, rye or brandy because there's just something so Christmas-y about bourbon to me. I also use black tea instead of plain, old, hot water for added flavour and fortitude.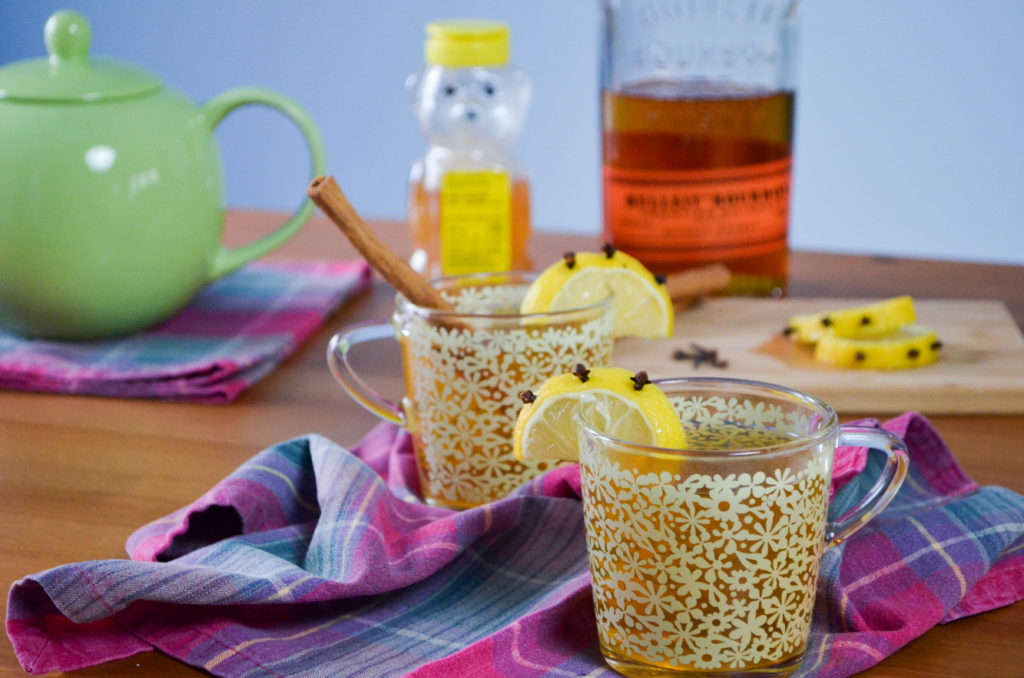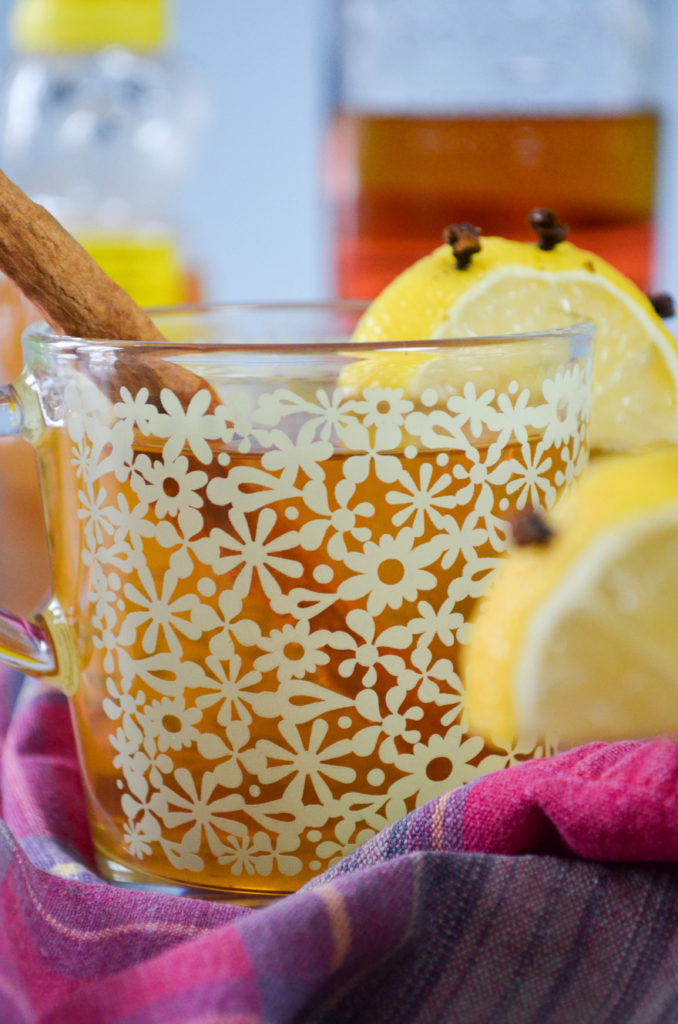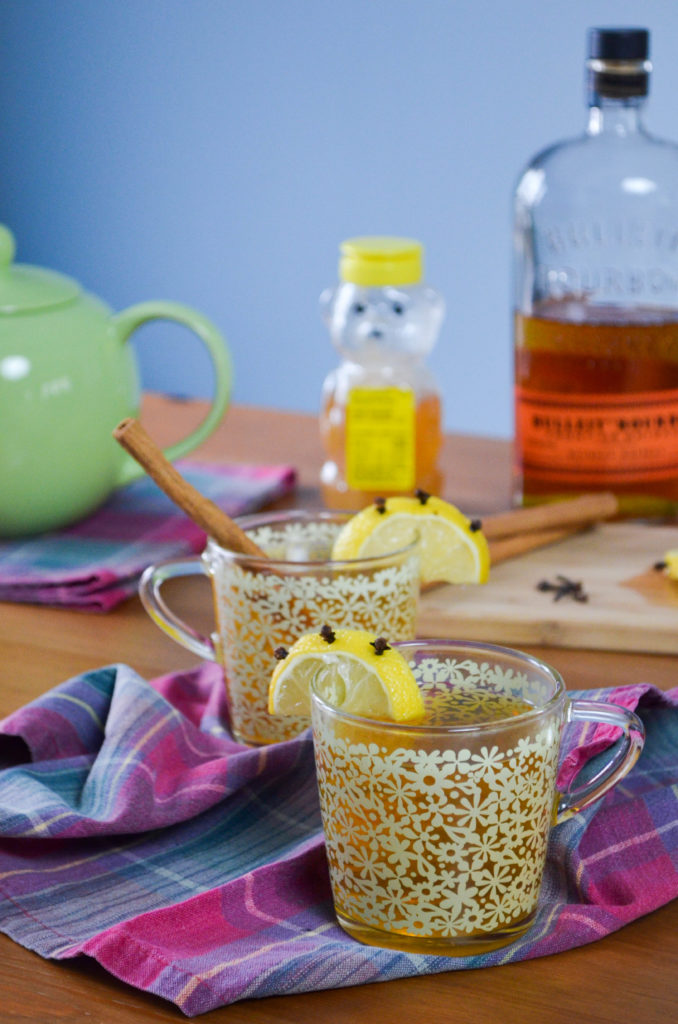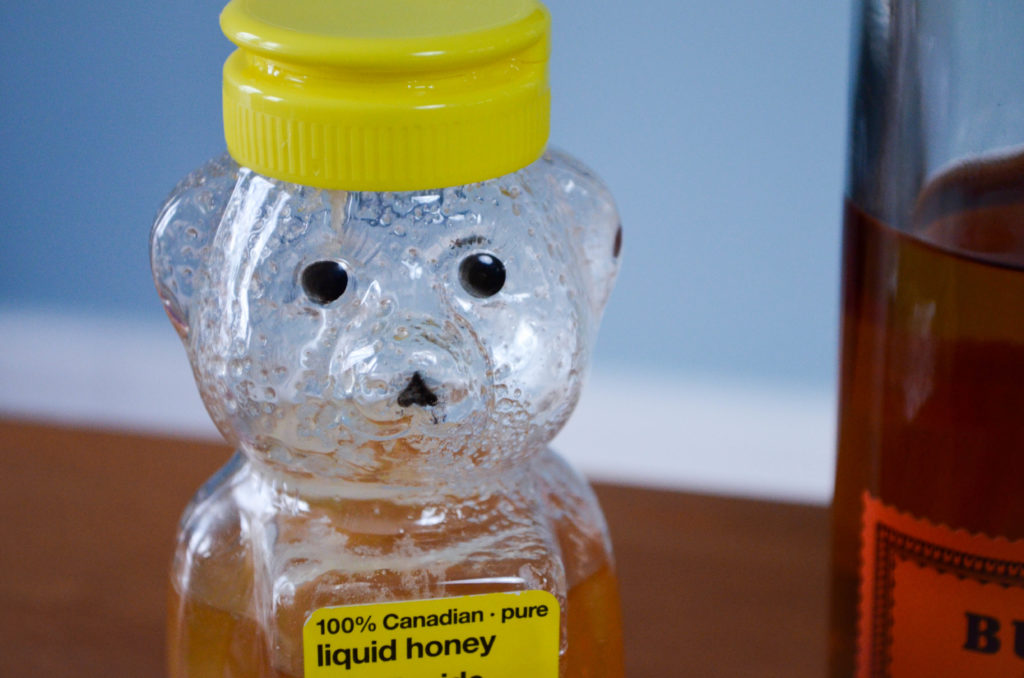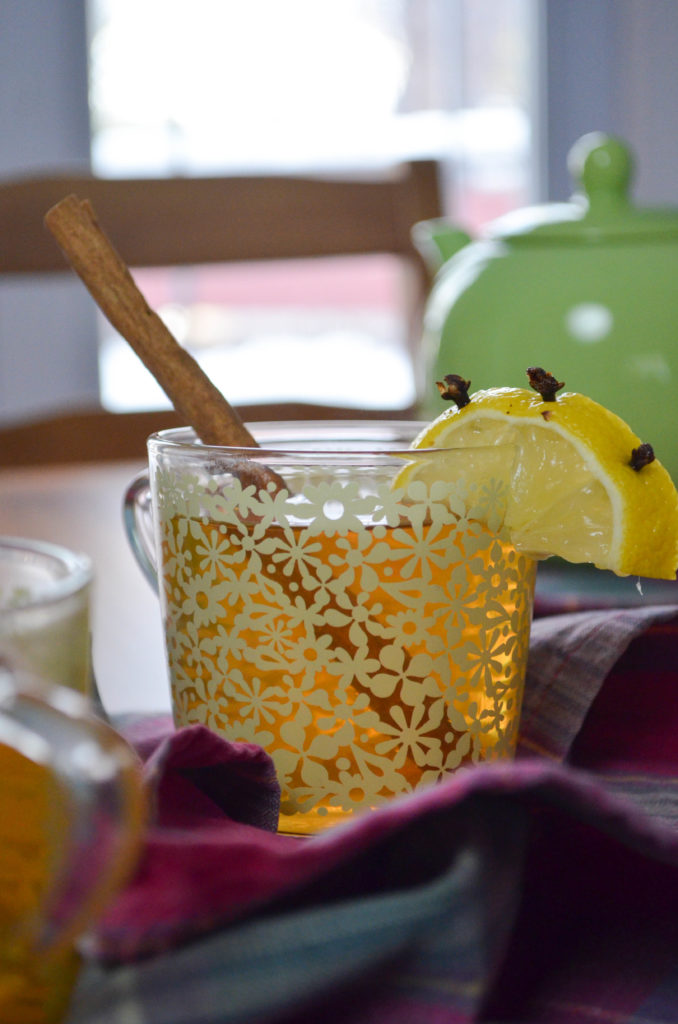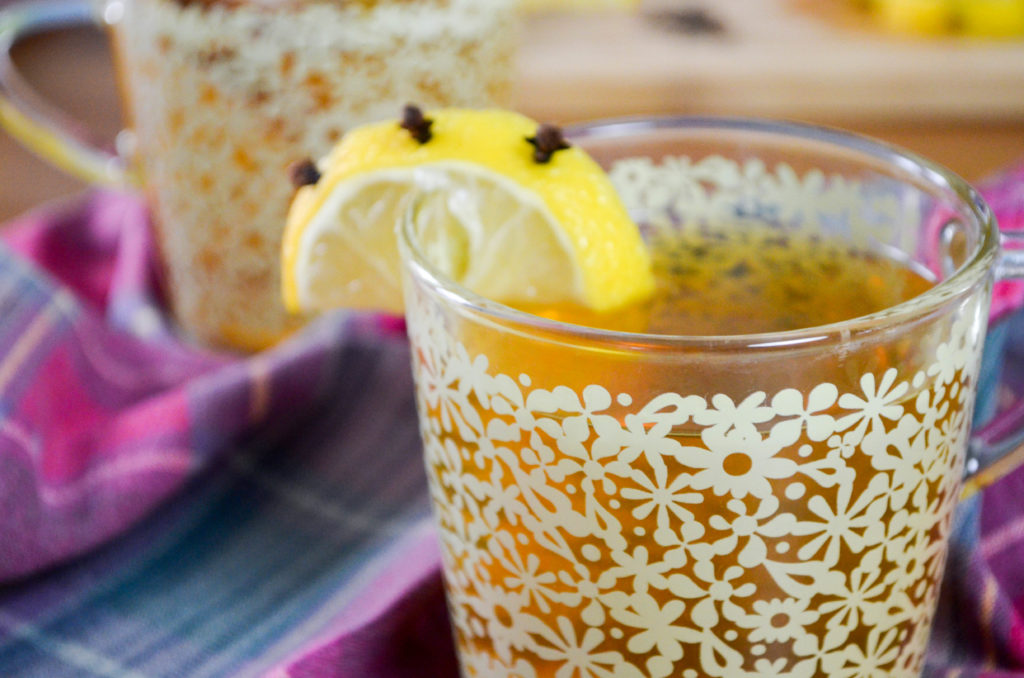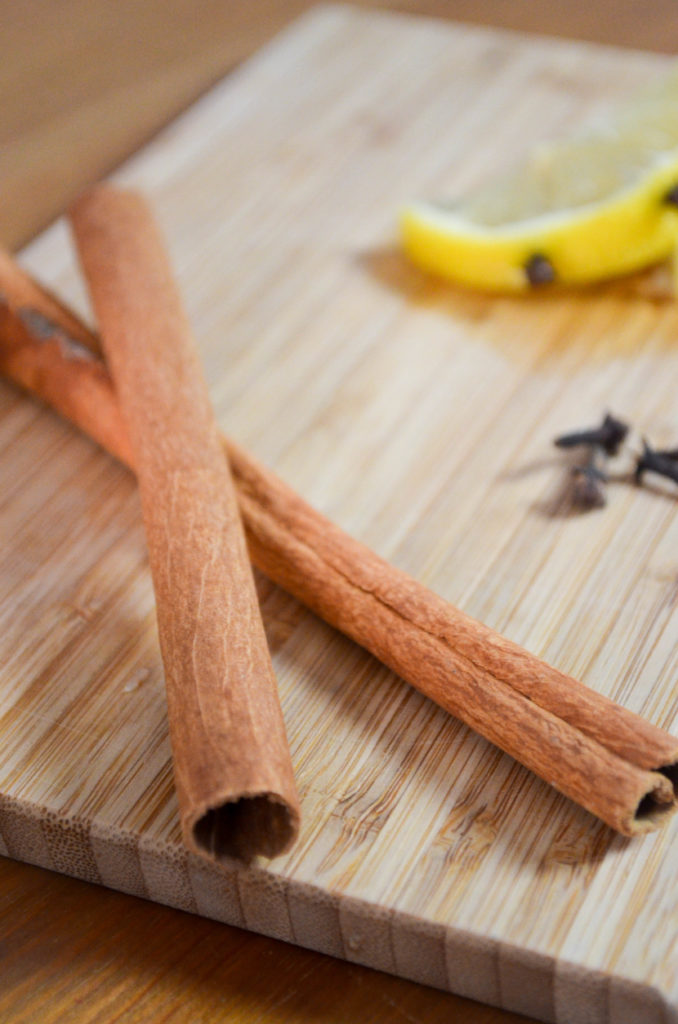 Ingredients
1½ oz bourbon
1 tsp honey
1 tsp lemon juice
fresh brewed black tea
cinnamon stick
For Garnish:
lemon slice
3 whole cloves
Method
Add bourbon, honey and lemon juice to an 8 oz mug.
Top up with hot black tea.
Stir well with cinnamon stick. (Serve with or without stick.)
Pierce lemon slice with cloves, slit part way up the middle, and hang over the side of the mug. (I found it easier to pierce before cut and after making a small slit with a paring knife.)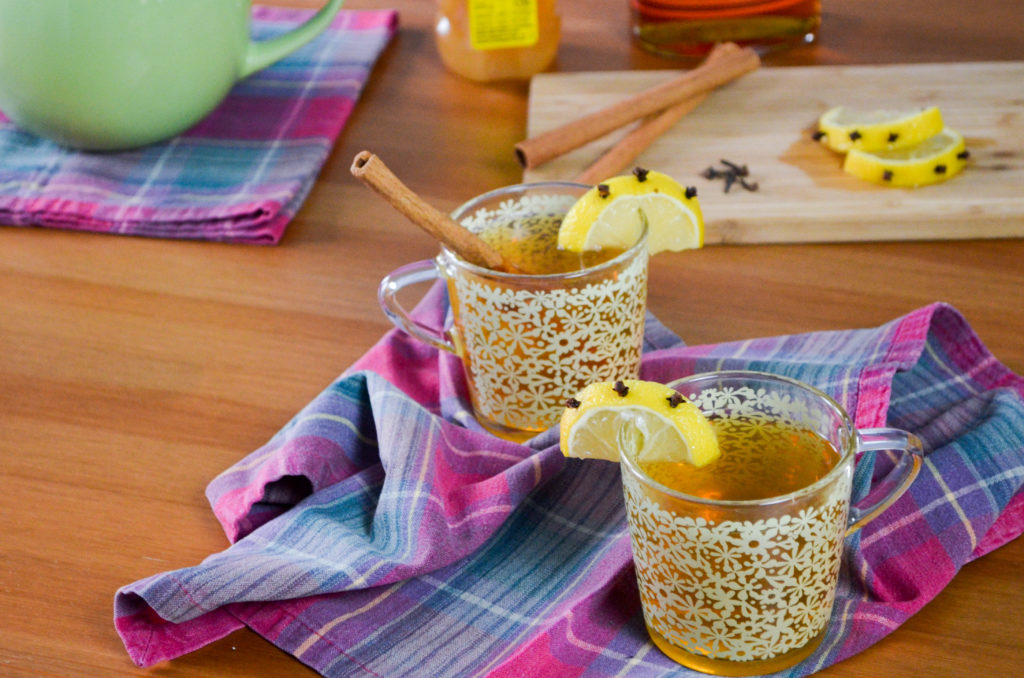 All photos by me.