When I got married, over four years ago, I was adamant about not over-spending. I didn't want to cheap out, I wanted everything to be high quality, eco-friendly and ethically produced, like everything I buy, I just didn't want anything to be over-the-top, over budget or unnecessary. I asked that my bridesmaids pay for their own dresses, so we found some $50 dresses from ModCloth that were actually re-wearable – I bought one for myself in a different colour a few months later. They were also responsible for their own shoes and accessories so they chose their own shoes and I gave each of them a necklace as a bridesmaid gift during the rehearsal dinner. I thought I was a fair and just ruler.
The bridesmaids' dresses were one of the first choices and purchases made during the wedding planning process and set the trend of reusability. I still have some of the vases we bought for the centrepieces, I have some flowers in one of them right now. I keep sewing supplies in the little jars we used for our wedding favours (and I spotted my mother-in-law using them for spices). I wear my wedding day shoes all the time in the spring and summer, they are starting to get a bit shabby actually.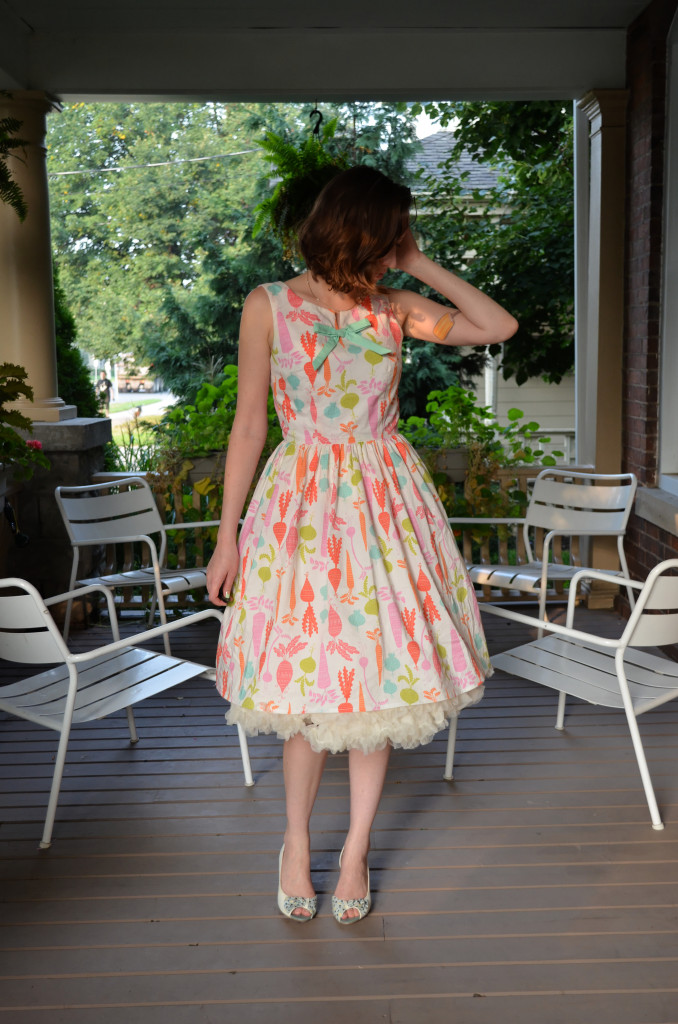 I was quite concerned with the one-time-wear aspect of my wedding dress. Before I made the big choice, I researched the traditions and tricks for re-wearing wedding dresses throughout history. I learned that Queen Victoria repurposed her wedding lace and wore it to special occasions. She even got two more wears out of her wedding veil! Some women were able to dye their dress a different colour and get a few more wears out of it, but that was before the time of extravagant, somewhat anachronistic, dresses. Today, traditional wedding dresses are pretty obvious. There aren't many opportunities for the average woman to wear sparkly, tulle laden, floor length gowns these days. So I chose a relatively inexpensive dress (my dad was paying so I didn't want to stress him out with a large bill) and passed it on to another bride on a tight budget after I'd had time to say a proper goodbye.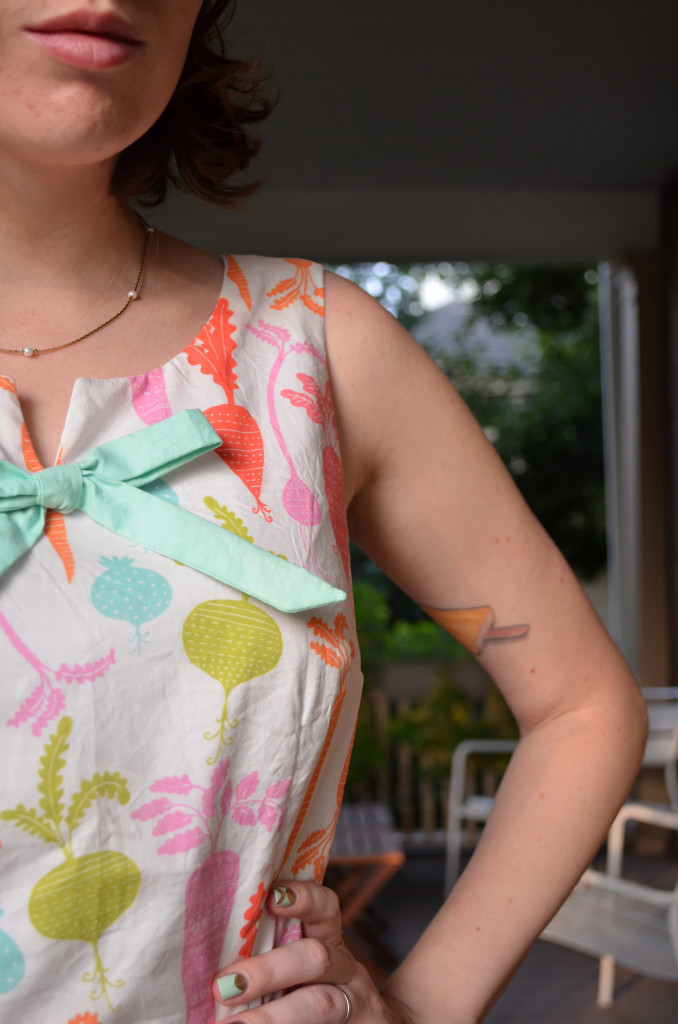 All of my wedding day jewellery fit in to the something old or something borrowed categories. I chose my favourites, so of course I still get lots of daily use out of them.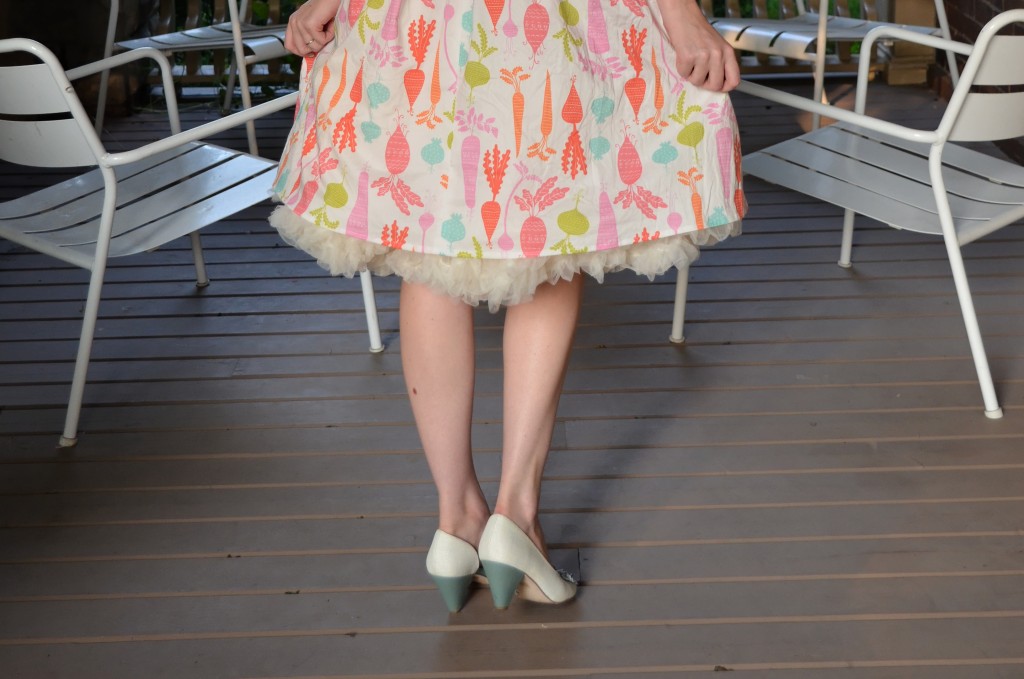 The shoes were my one big splurge. My dad, knowing I had been a shoe lover all my life, offered to pay for them and was the one who told me to "go for it" and get the shoes of my dreams. When I showed up on the day in a tea length dress that really showcased these not-an-obvious pick shoes, my granny was happy to inform me that everyone was quite pleased with how I had managed to stay true to myself with my wedding day style. If I had gone with what was popular at the time I was married – super expensive silver satin shoes with giant blue rhinestones and "I DO" written on the soles – I'd look quite the fool attempting to wear them in the produce aisle.
Dress Sophster-Toaster
Petticoat ModCloth (similar)
Shoes ModCloth (old)
Jewellery very old