At 27 years old, I still get excited about growing up and getting older. I'm the only adult I know who celebrates every added year with the enthusiasm and anticipation of a child still counting the years on one hand. I make sure all of my friends are seriously aware of my continued aging.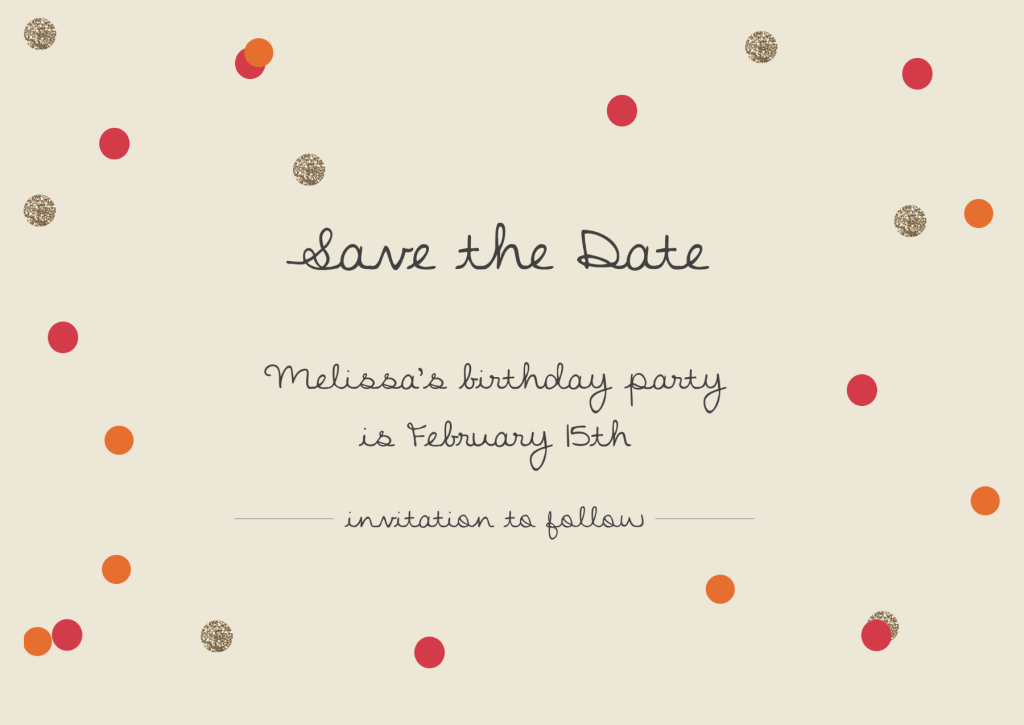 These go out in January, by the way.
I plan a party with enough food, games and long-distance guests to get my friends out of their homes and into mine on a cold night in the middle of February, when there's almost always some sort of weather advisory (this year it was an extreme cold warning, what fun!).
My brother drove up from back home.
I found birthday cake flavoured Oreos while browsing the liquidation sales at the ill-fated Target Canada. I bought a whole bunch and made these not-so-quick but very easy Party Oreos. I only decorated half of the cookie, my friends thought I was being lazy, I thought I was being artistic.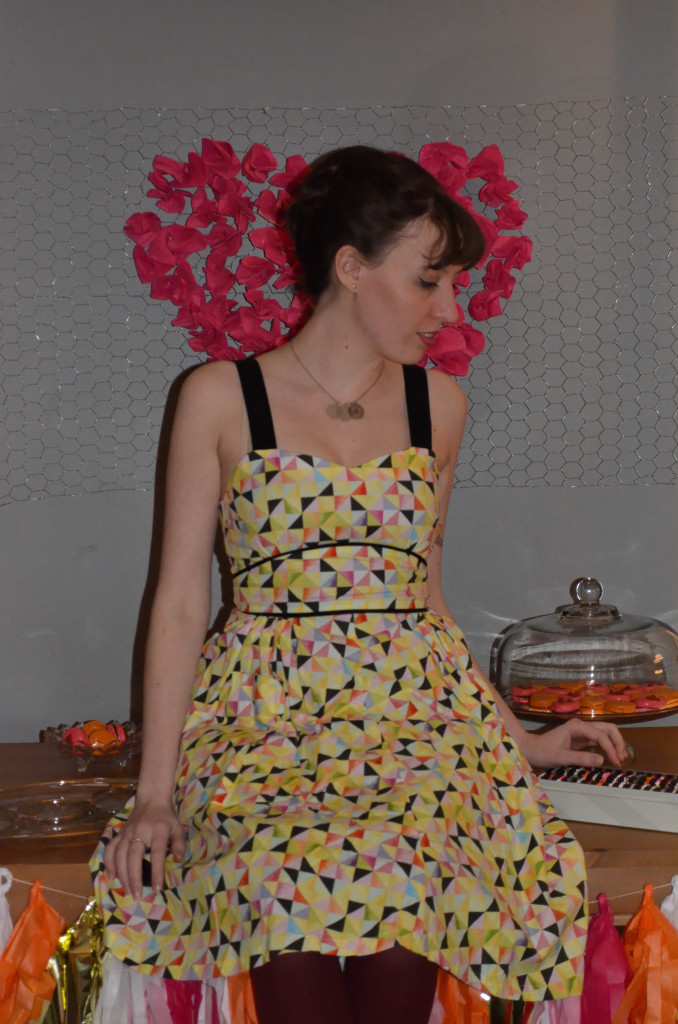 Dress: Modcloth // Cardigan: H&M (old) // Tights: Target // Slippers: White Noise Maker // Necklace: Modcloth (old) // Earrings: gift, received them for my 5th birthday // Ring: a family heirloom 
Because I was unofficially elected to be the party food maker of my friend group, I knew that if I wanted anything fancier than a bag of chips, I would have to make it myself.  I decided to not overwork myself, for once, and only make easy stuff, hence the charmingly campy pigs in a blanket. My friend told me, with three days' notice, that he would be very upset if someone didn't make my famous steak & egg devilled eggs, so I whipped some up along with some dirty martini devilled eggs, for good measure.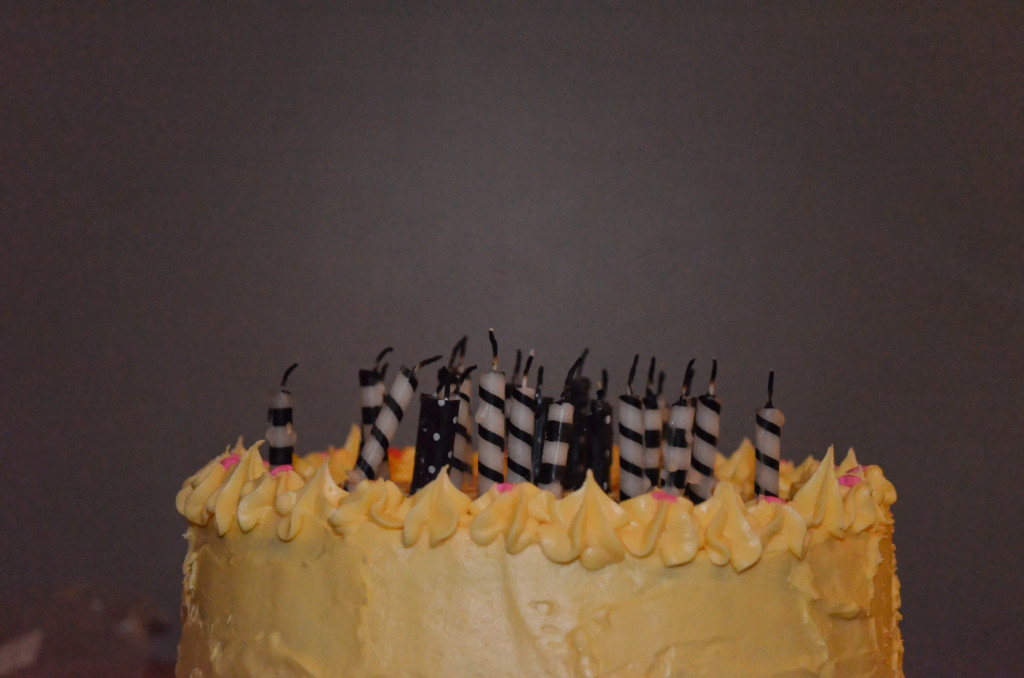 My friend Sarah has made my birthday cake every year since I moved to the Niagara Region. This year I asked for either citrus or a tangy chocolate. She brought this happy yellow cake that I discovered, when I plunged my 9″ chef knife into it, was actually chocolate! I blew out all the candles on my first try.