When planning a wedding, it seems that every decision is a battle to come up with the most unique, creative, avant-garde solution – the more unexpected, the better. For instance, today, the guest book doesn't necessarily have to be a book; in fact, I've only ever seen one that was. This opens up an infinitely expanding realm of options. This week, I bring you a list of exciting guest book ideas I've seen at friends' weddings or wish I had thought of for my own wedding.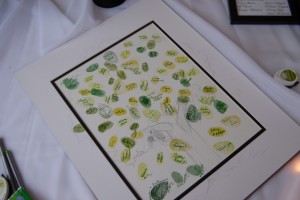 The fingerprint tree is becoming more traditional than the classic guest book.
A large white matting that can be used to frame a wedding picture.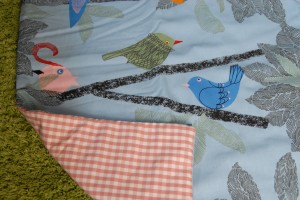 A picnic blanket, have guests sign with fabric markers and use the blanket for years to come.
A wooden wedding arch, ask guests to carve their initials into the wood then place the arch in your garden.
Ask guests to take pictures of each other with a Polaroid camera and sign the picture.
A chalkboard and a camera, use pictures to make a photo coffee table book.
A Rolodex, guests have lots of space to write a message and it will look darling on your bookshelf.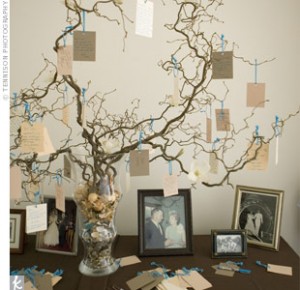 A Wishing Tree, design one that will look just as beautiful in your home as it did when it was all dressed up at the wedding.
An object that has significance to the two of you, like a guitar, surfboard or Muskoka chair.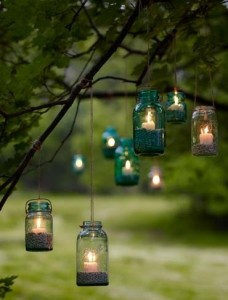 Mason jar lanterns that you can hang for future anniversary celebrations.