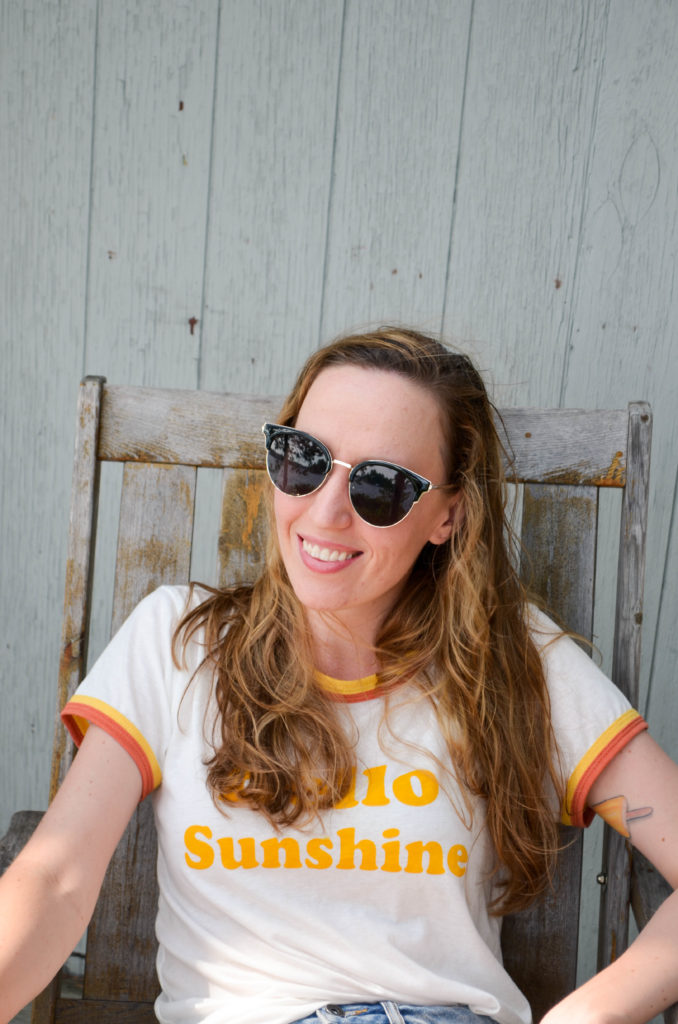 We were recently up at the cottage with some of the best weather I've ever seen there. I've been going up to my husband's family cottage for almost a decade now and this was the first time we've been up during a summer heat wave and not for the cold and rainy spell right before or after. The weather was hot, sunny and gorgeous everyday but one out of the trip, making this regular, water-based ink version of my Hello Sunshine Tee the perfect thing to wear as we lounged by the lake.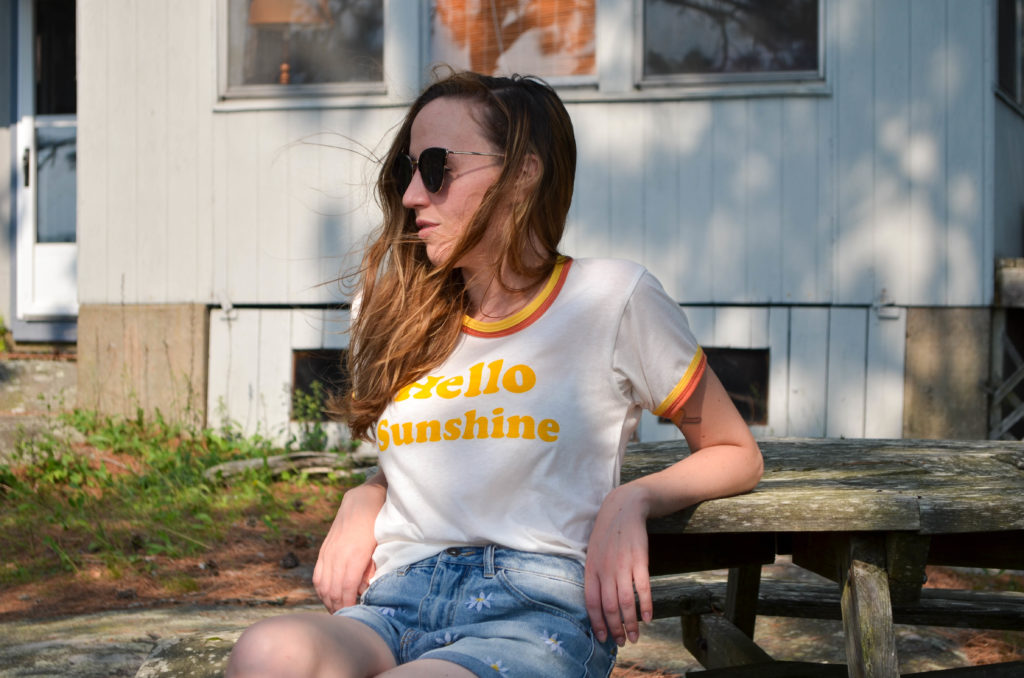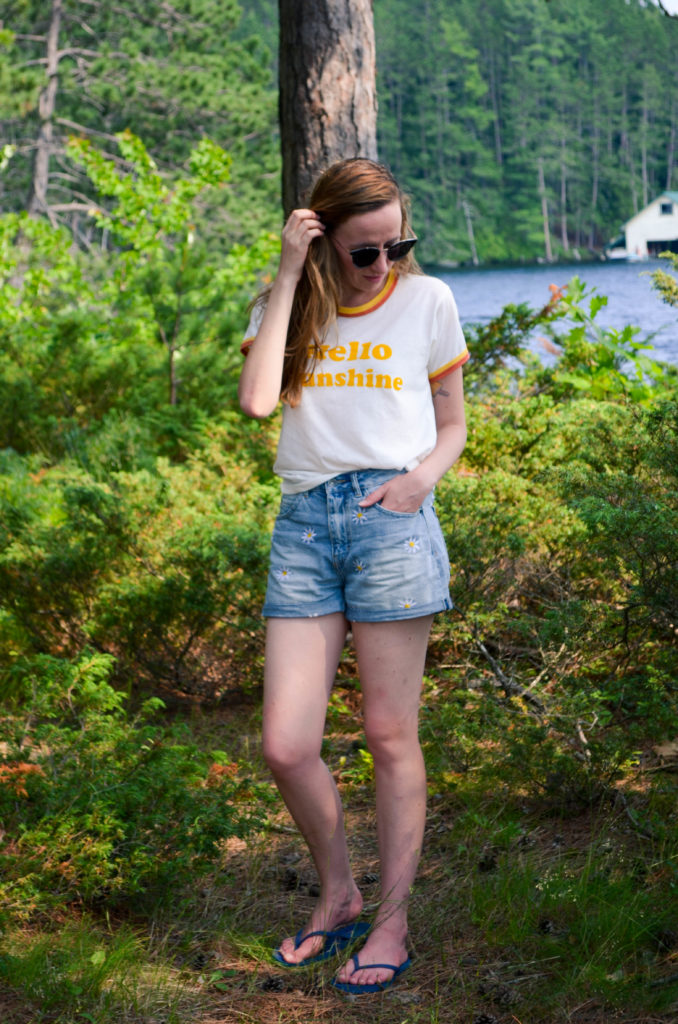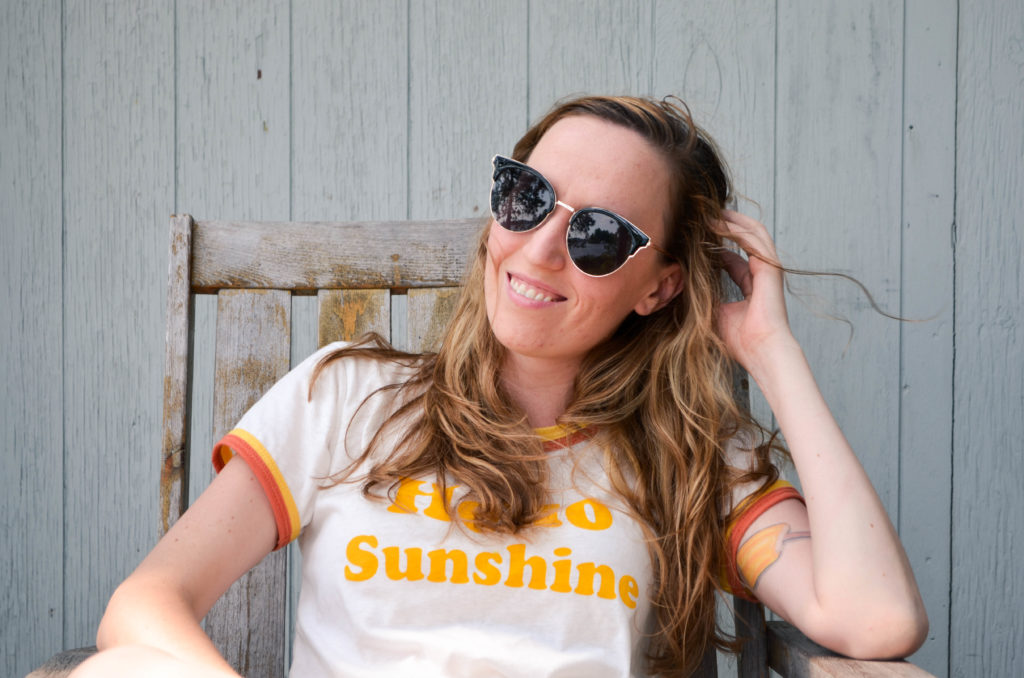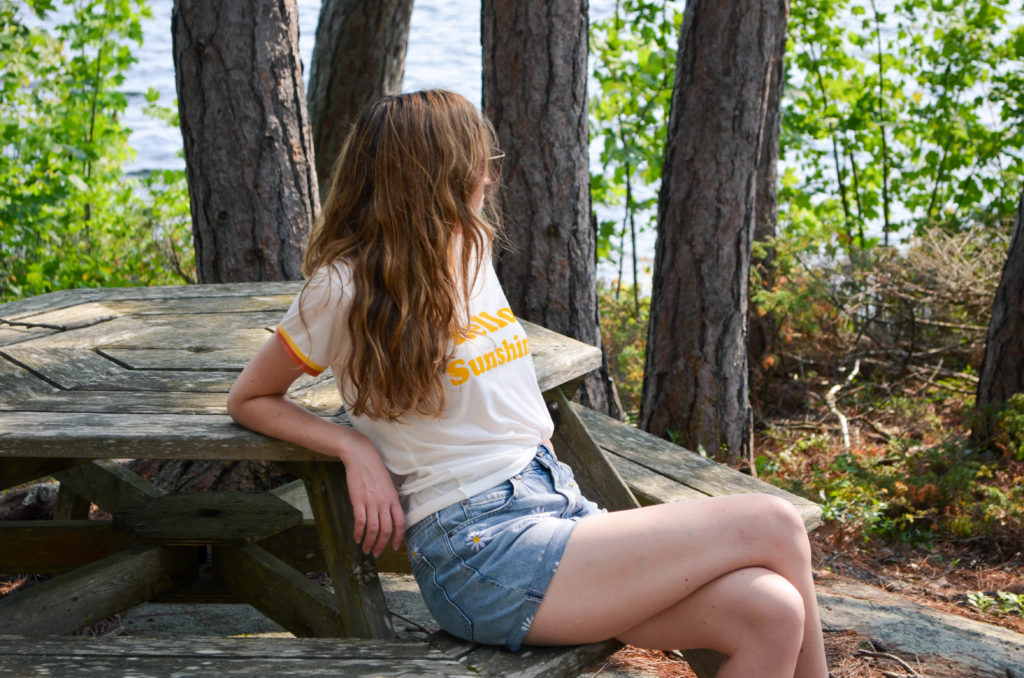 Top Sophster-Toaster
Shorts ModCloth
Sunglasses ModCloth
Shoes Old Navy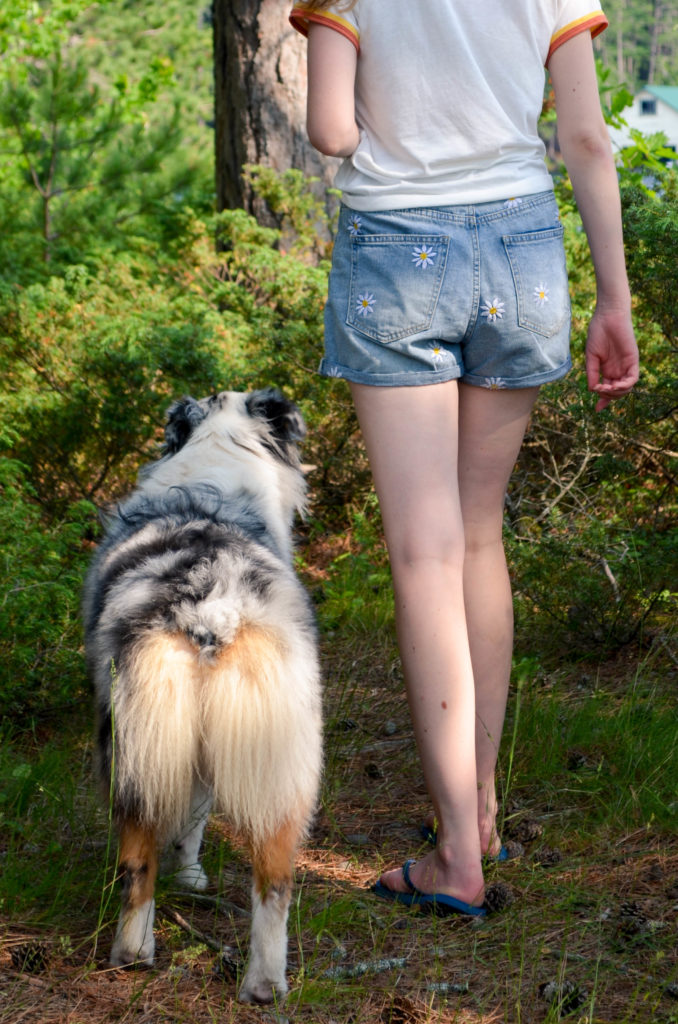 All photos by Matt Harrison.