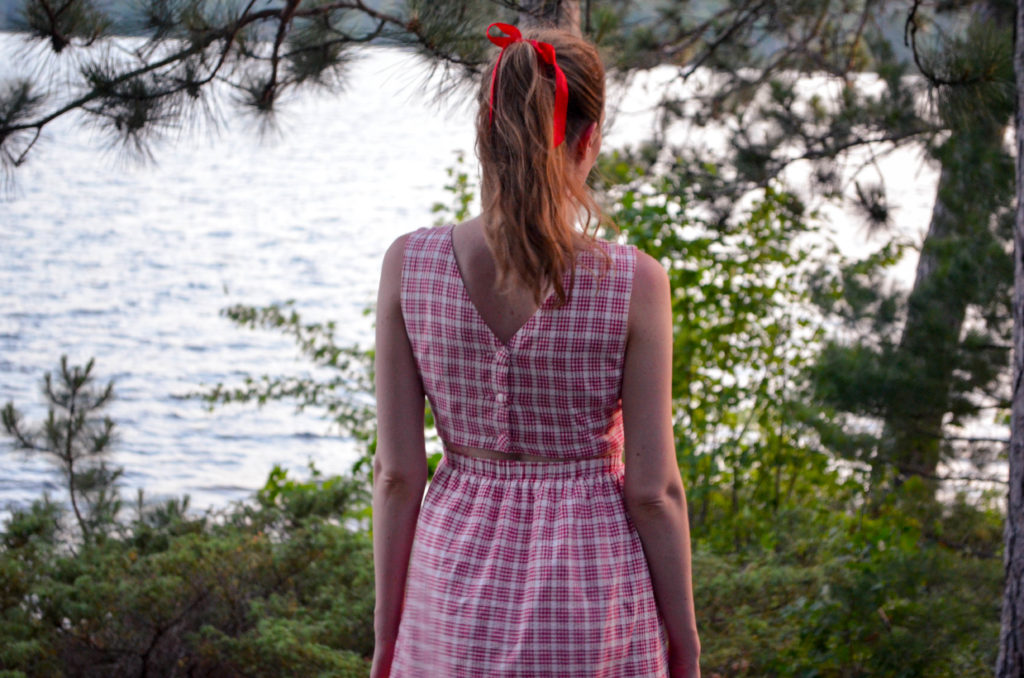 Ever since I was a kid, I've always loved the Canada Day long weekend because it truly kicks off the summer. As Canadians, we tell ourselves that the Victoria Day long weekend (towards the end of May) is the weekend that starts the season of warm weather and summer activities, but it's really just the marker for when it's safe to put your garden vegetables in without risk of frost. Canada Day is when you can really sit out on patios at night, have barbecues, swim in lakes, and go camping and cottaging.
I also love that both Canada and America have a summer kick-off celebration at the same time of year. We celebrate almost the same thing, at the same time of year and in the same ways. The two holidays (one on July 1 and the other on July 4) almost never line up to be on the same weekend, but I love how we get a full week of festive spirits on both sides of the border right at the beginning of summer.
We were up at the cottage for Canada Day this year. We're on an island, and lucky enough to have our deck face the part of the lake where the fireworks are, so we lit some citronella candles and played with sparklers while we watched the boats gather, each with their own twinkling, bright light. As the stars came out, we tucked the pup inside, sipped some Canadian beer, and watched the fireworks shimmer across the lake. Summer is officially here.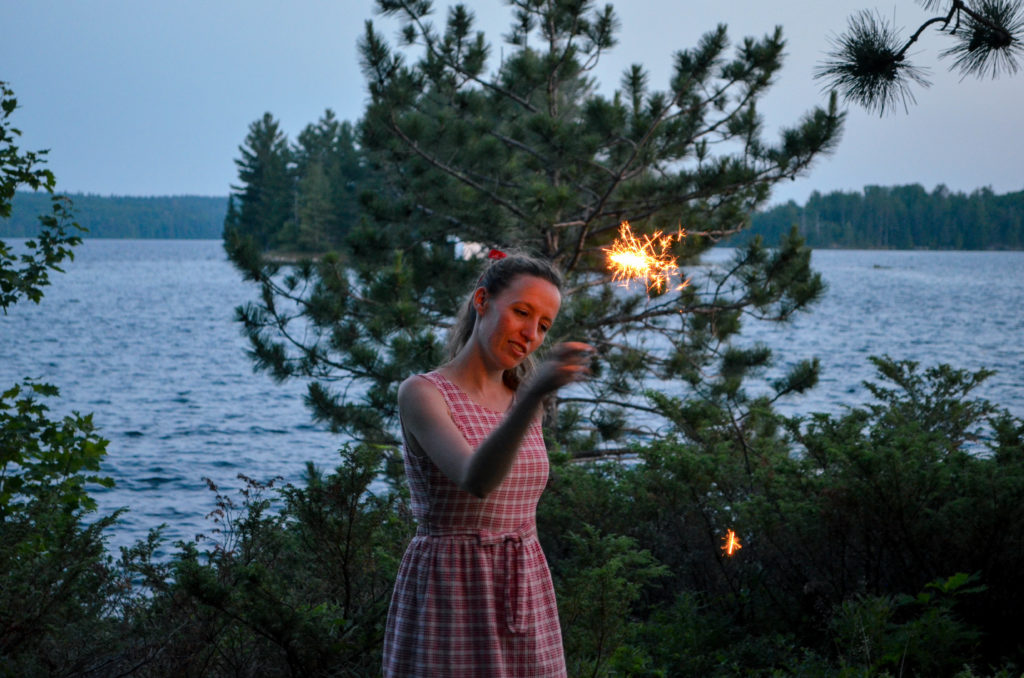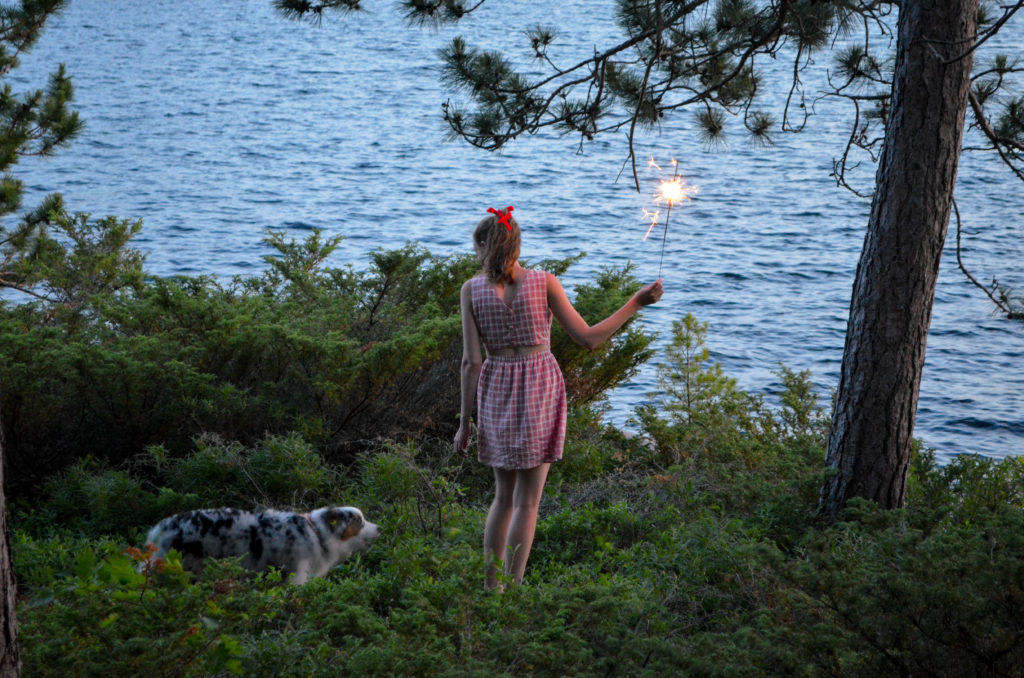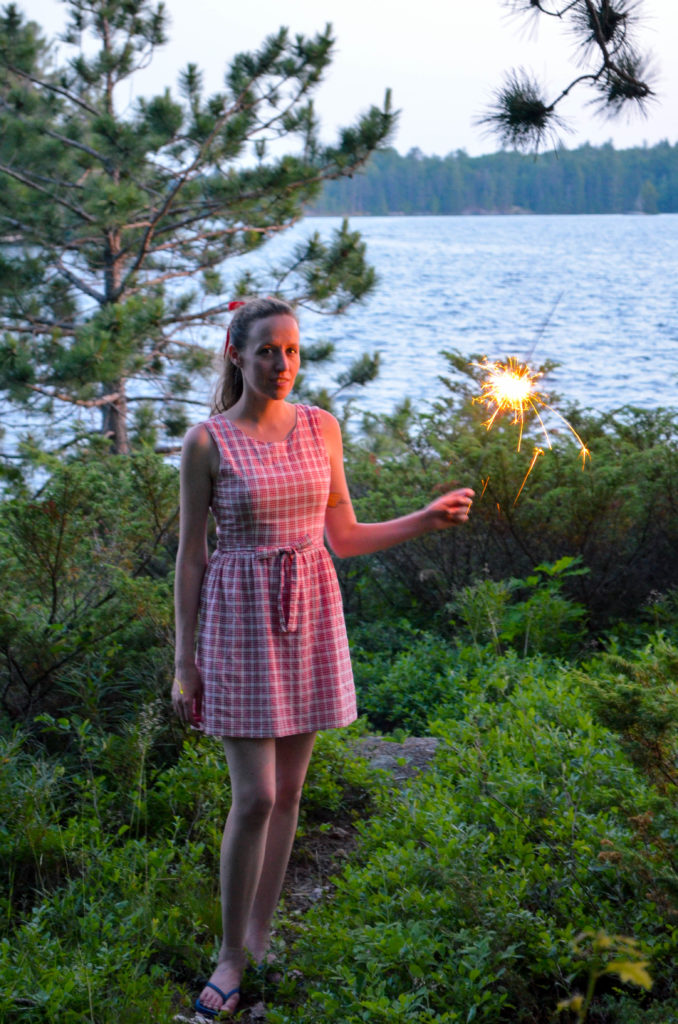 Dress ModCloth
Shoes Old Navy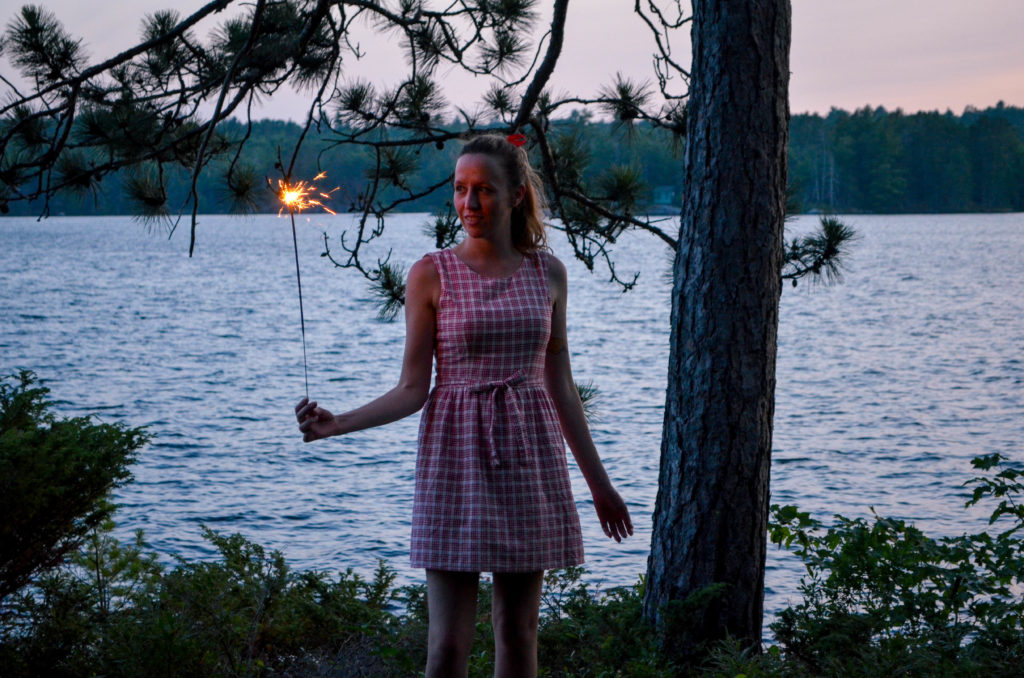 All photos by Matt Harrison.