This year, my husband and I will be spending the entirety of the Christmas season at home, just the two of us. This will be the third Christmas of our marriage and only the second time we have spent it in our own home. For many years before last, we would travel two hours to our hometown to stay with my wonderful mother-in-law for a few days over Christmas. My husband's older sister would come with her husband and daughter to stay as well. It was a lovely family tradition and I was honoured to be welcomed so warmly, but with my husband and I now done University and working full time, we do not have the down time – or patience – necessary to participate in all four to seven Christmas celebrations held by every quadrant of our split and blended families. We didn't know what to do with ourselves last year, so we invited some friends over that would also have been alone for the holidays, ordered some Chinese food and went to the movies to see Django Unchained. It was fun, but it didn't feel right. This year we are doing things our own way, in a decidedly less rebellious fashion, and establishing our own traditions.
We bought our first real Christmas tree and I decorated our apartment with a specific colour scheme for the first time! Before this year, I didn't have enough things / money to create any sort of theme. Every year, as I just put out all the decorations we owned, my husband would regale  me with stories of the colour schemes his mother would put together for Christmas when he was a child. I chose red, white and straw for my first go.
I put ball Christmas lights in cool white up in the front windows.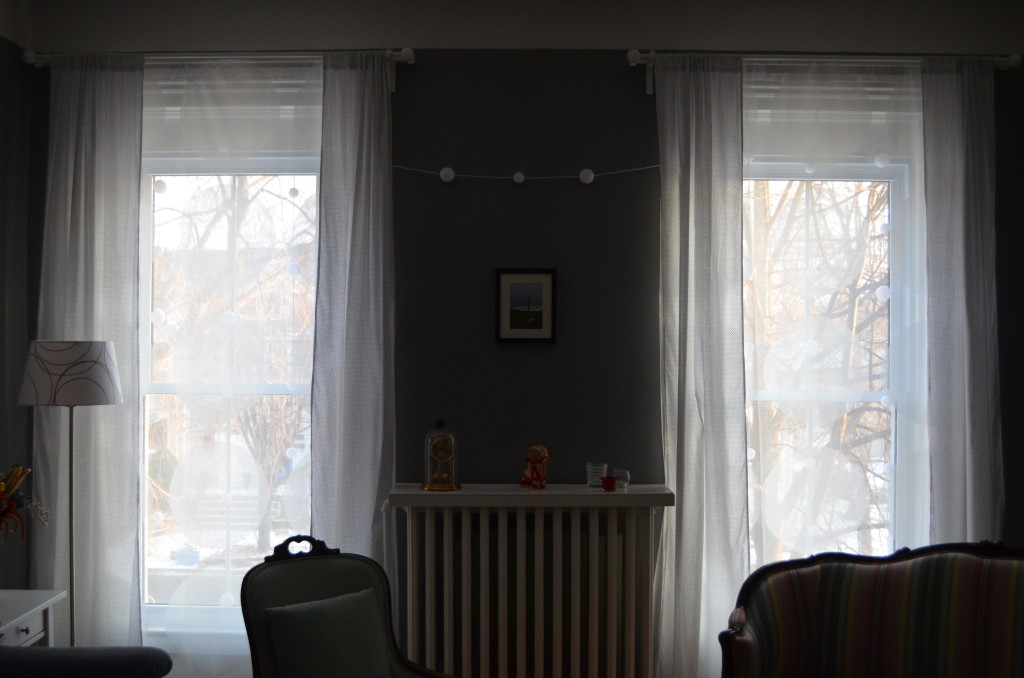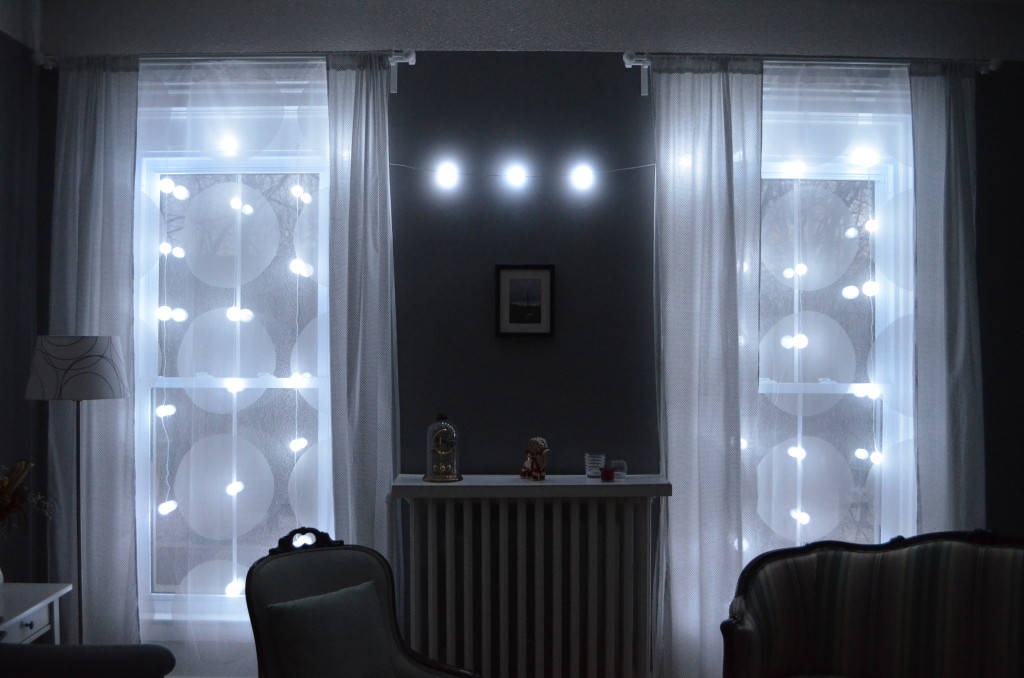 I bought a new strand of lights for the tree in cool white to match the windows. My husband said I needed at least two more strands but I like it the way it is, I think they look like stars.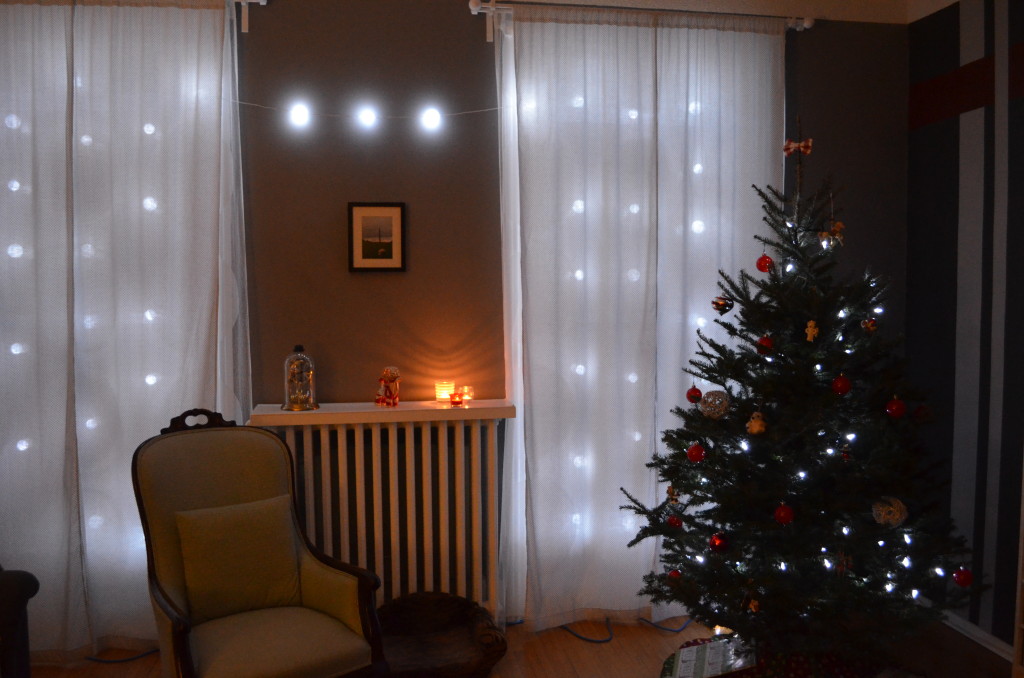 I bought a new ornament for the tree that suited my colour scheme. It's a hedgehog with sharped sticks for quills that I found at Canadian Tire!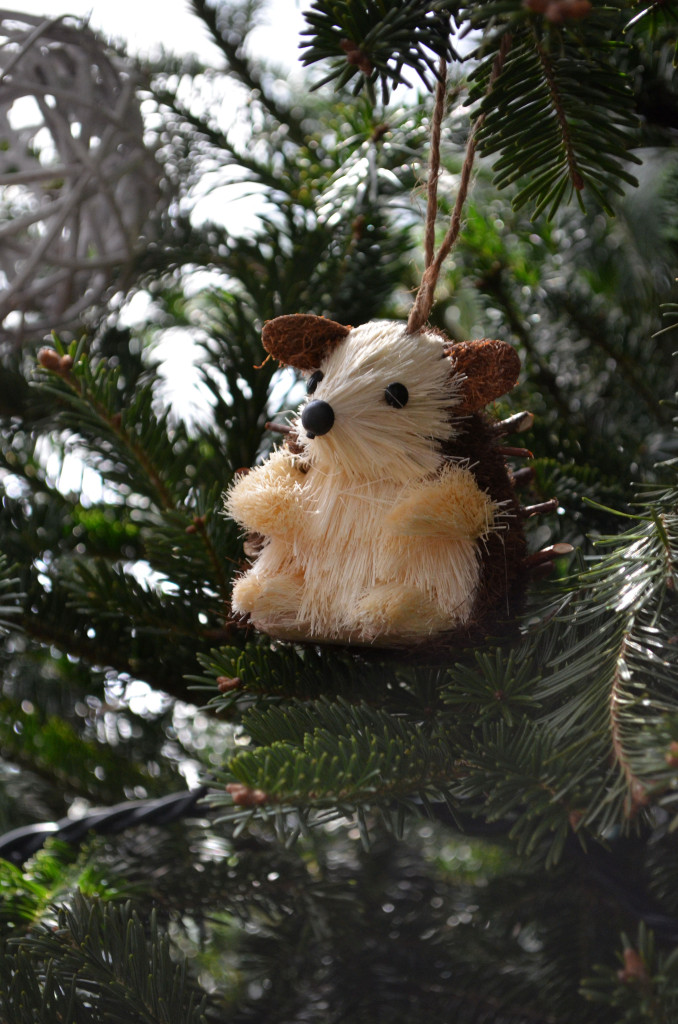 I put one of my hair bows (from an old collection) on the tree as a tree topper and decorated my nails to match.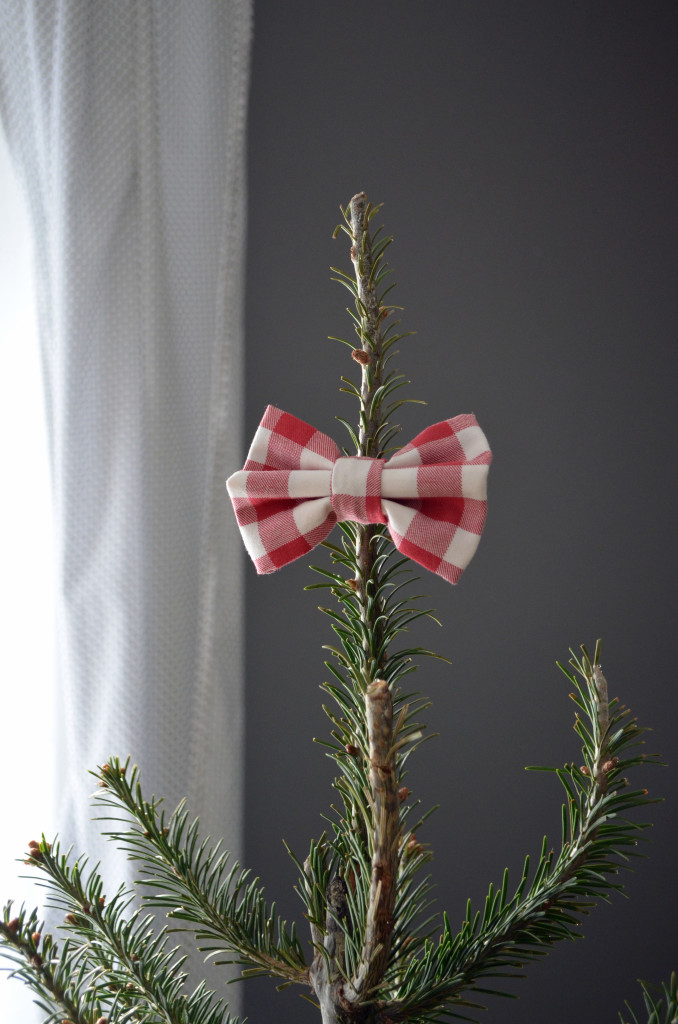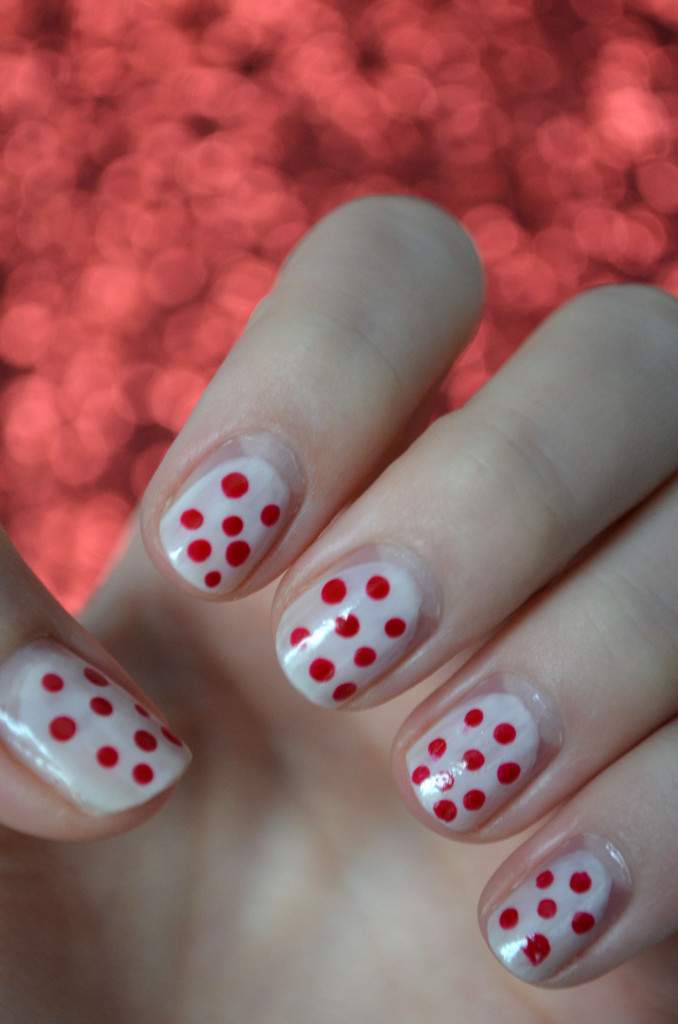 I even put decorations in the bathroom!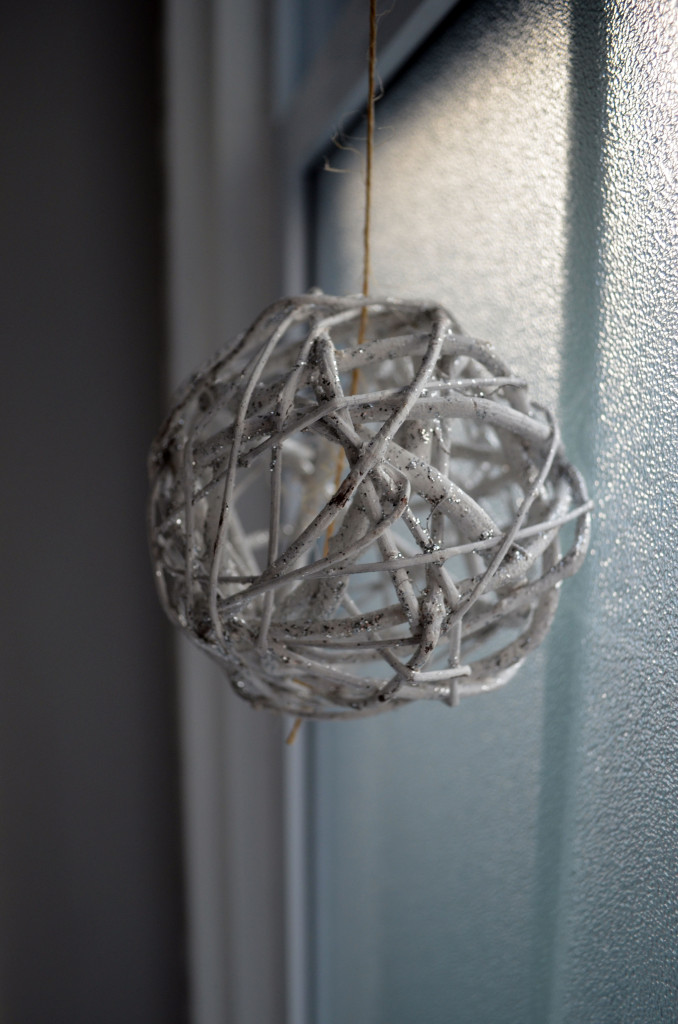 So you know that when I threw a Christmas party for my friends last Saturday, I stuck to my red, white and straw colour scheme.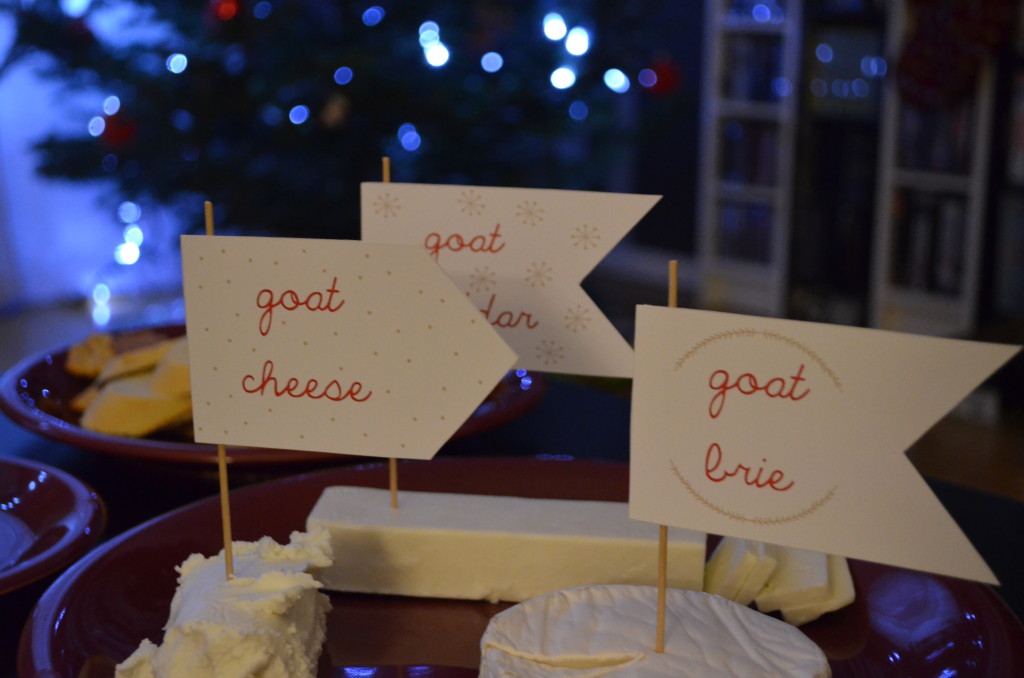 Every cheese plate needs a theme, mine was goat. I served regular goat cheese, goat brie and goat cheddar with red chili jelly, crackers and a baguette, sliced all fancy on the bias.
For a free printable of my cheese flags, download: Cheese Plate Flags. Just set your printer to high quality print setting, print onto thick cardstock, cut out and tape or glue your flags to wooden skewers.