Several years ago, before my husband and I lived together, my husband's father gave him a dreadful, hanging, mail sorter… thing.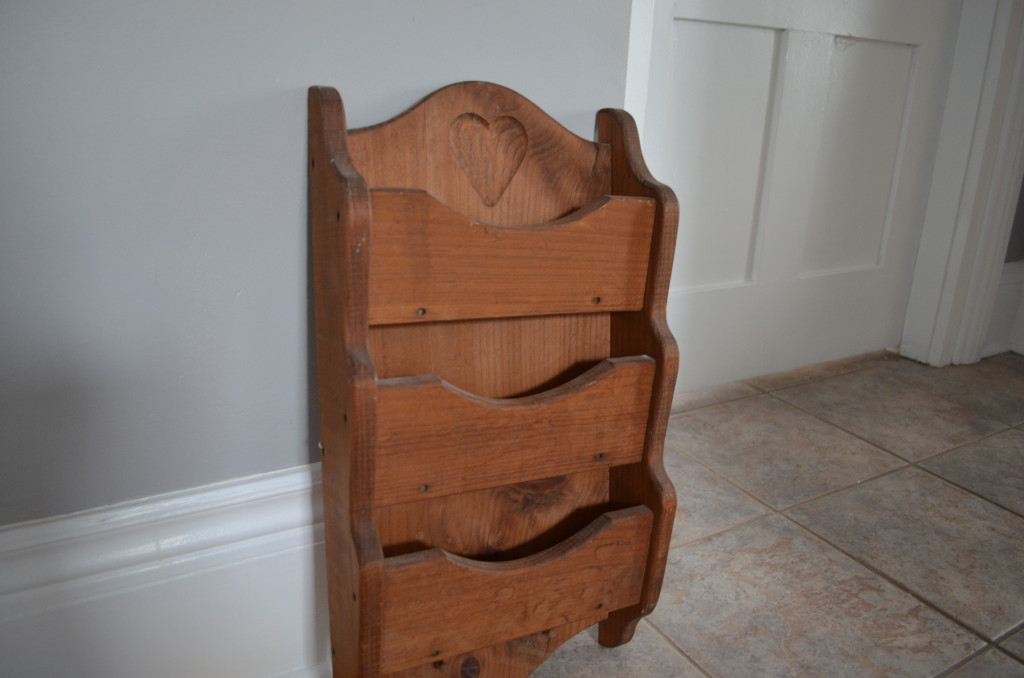 It went unused until we moved in together. We didn't know what else to do with it, I didn't want to store it and he didn't want to throw it away, so we used it. We hung it on the wall and it matched absolutely nothing. It did, however, turn out to be quite useful, so when we moved to another apartment, we put it up again and continued using it. When the time came to hang it again in the newest apartment, I was sick of it looking awful and decided that refinishing it would be more economical than replacing it. So off to the hardware store I went.
I used the same white paint that I used to refinish my ugly mirror and purchased some cheery red/pink paint appropriately named "cherries jubilee" to bring out the heart detail and two inexpensive sponge brushes. I used the same set-up as I did for refinishing the mirror: I covered my kitchen table with a plastic sheet fashioned from a recycling bag and some sheets of newsprint.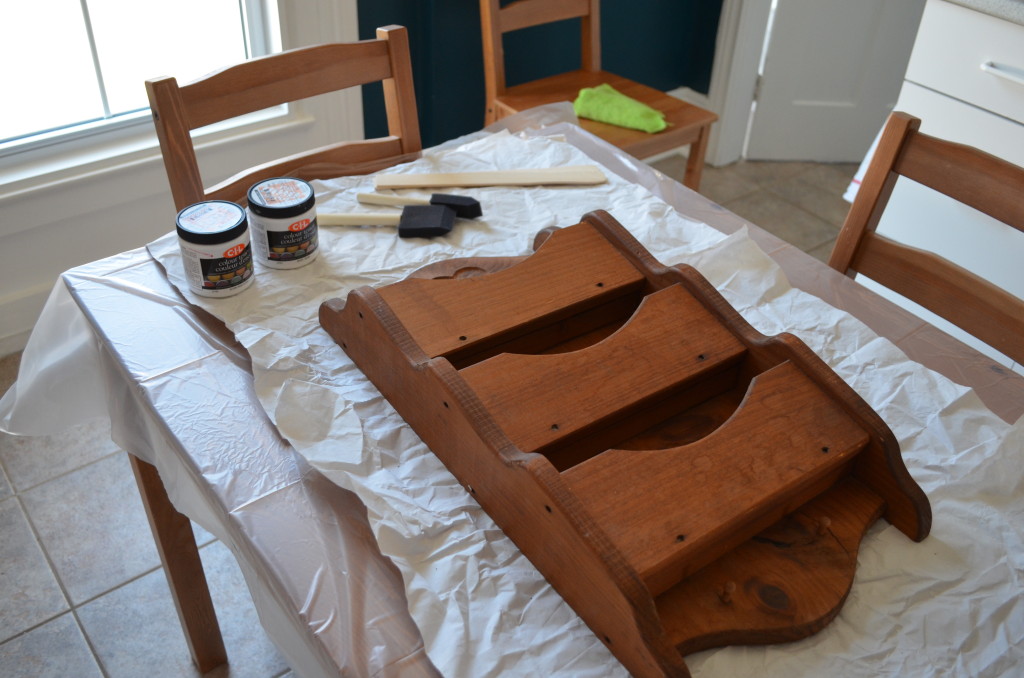 After cleaning the organizer, I painted it two sides at a time, waited for them to dry, then flipped it and painted the other two sides, for a total of three coats.
After allowing the last coat to dry for 24 hours, I taped around the heart and painted it with two coats.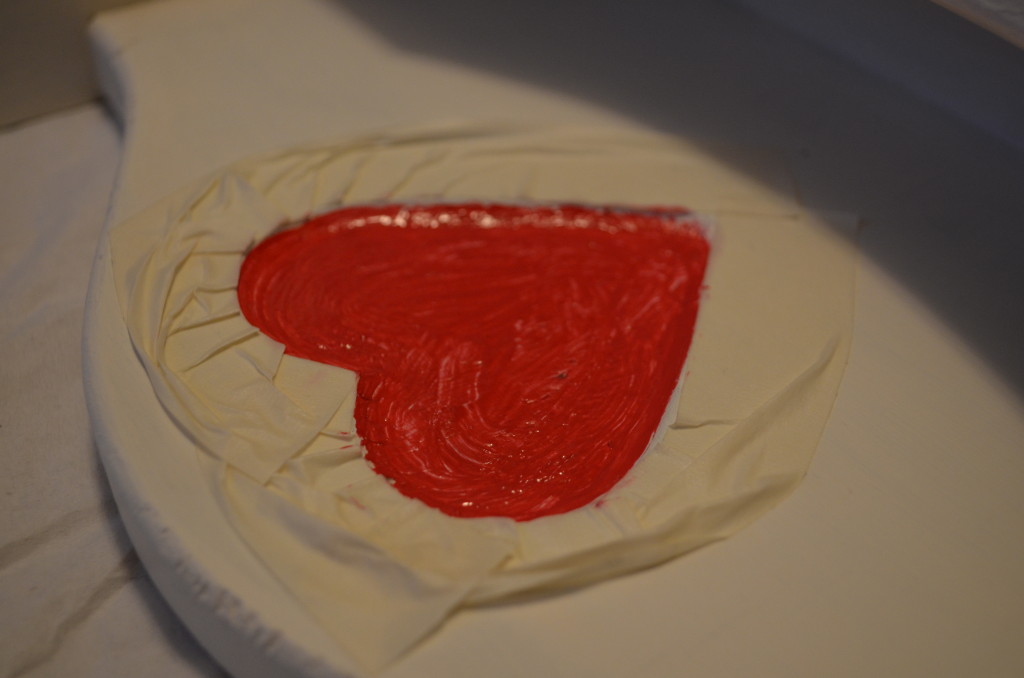 Now the letter organizer is functional and pretty, adorning the wall of my new entranceway.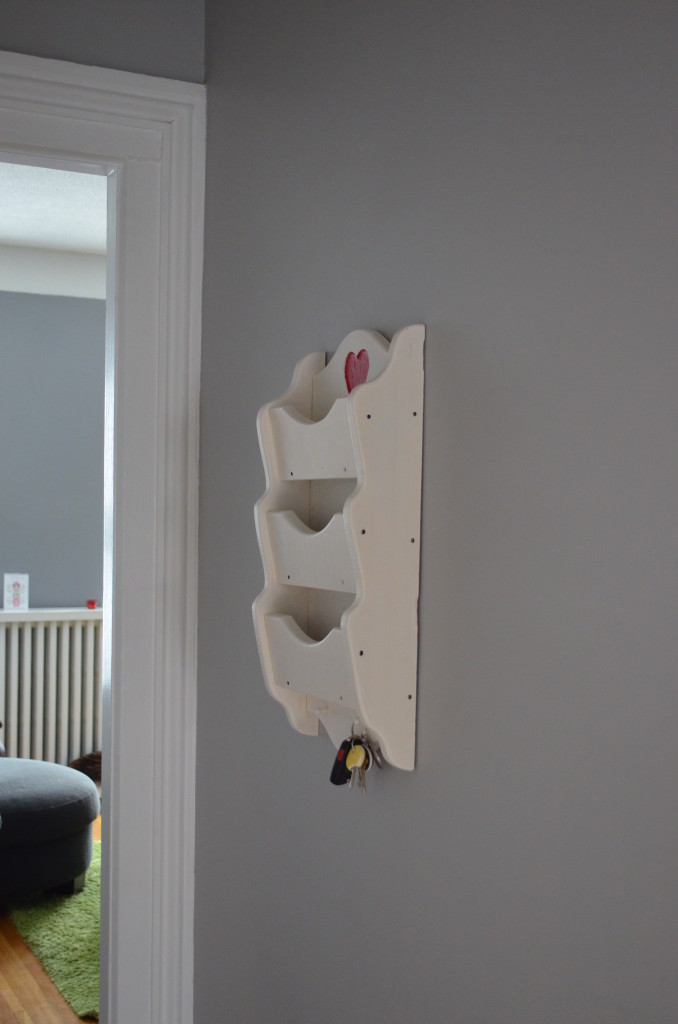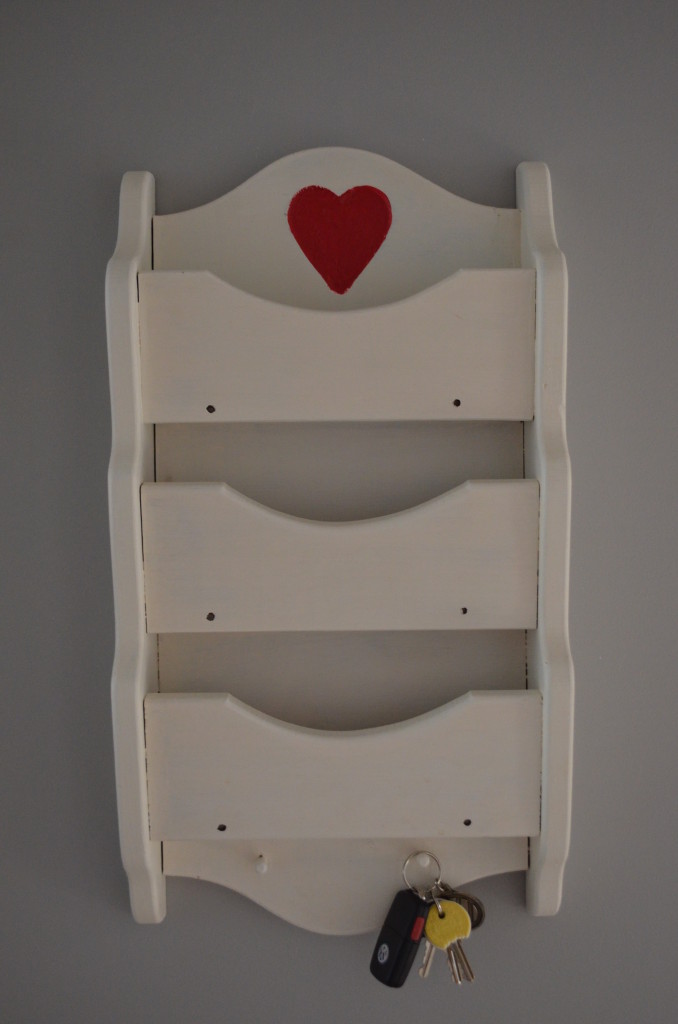 Cost: $14
Time: 2 days, including drying time
Project difficulty: Moderate