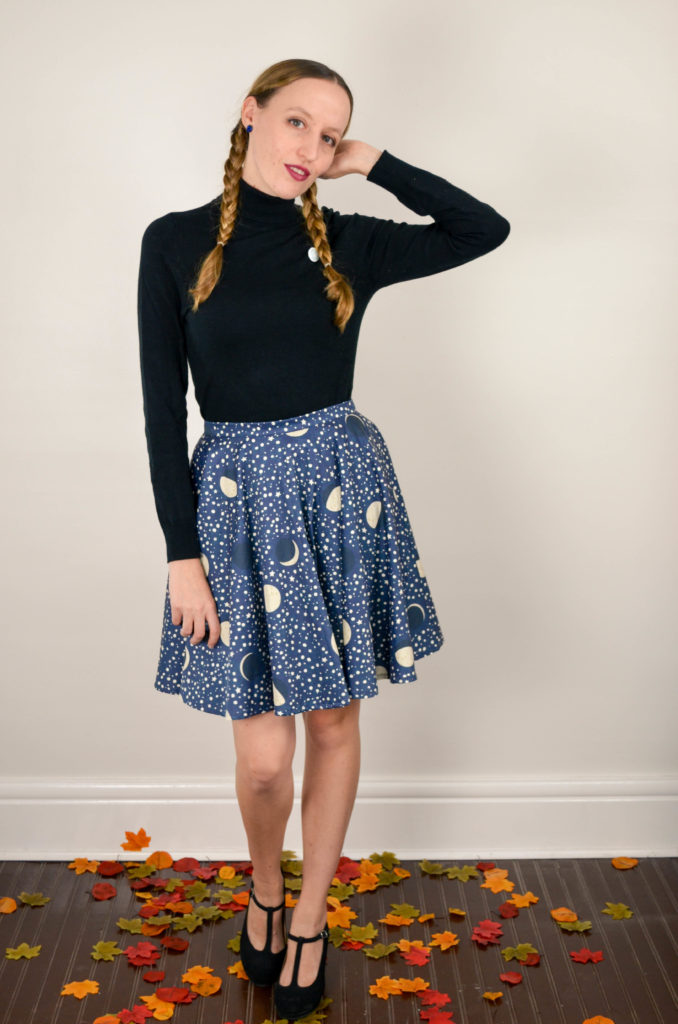 I loved this skirt when I made it in velvet for last winter. The fabric was soft, lush and lovely but very thick and heavy. It's really only wearable for people who live in parts of the world that see long, cold winters. I wanted to bring the design to more seasons, and more people, so I made a lighter version in organic cotton sateen! The fabric is still heavier and more tightly woven than a basic, breezy cotton and has a subtle sheen to it too, giving it just the right amount of warmth and texture for fall layering.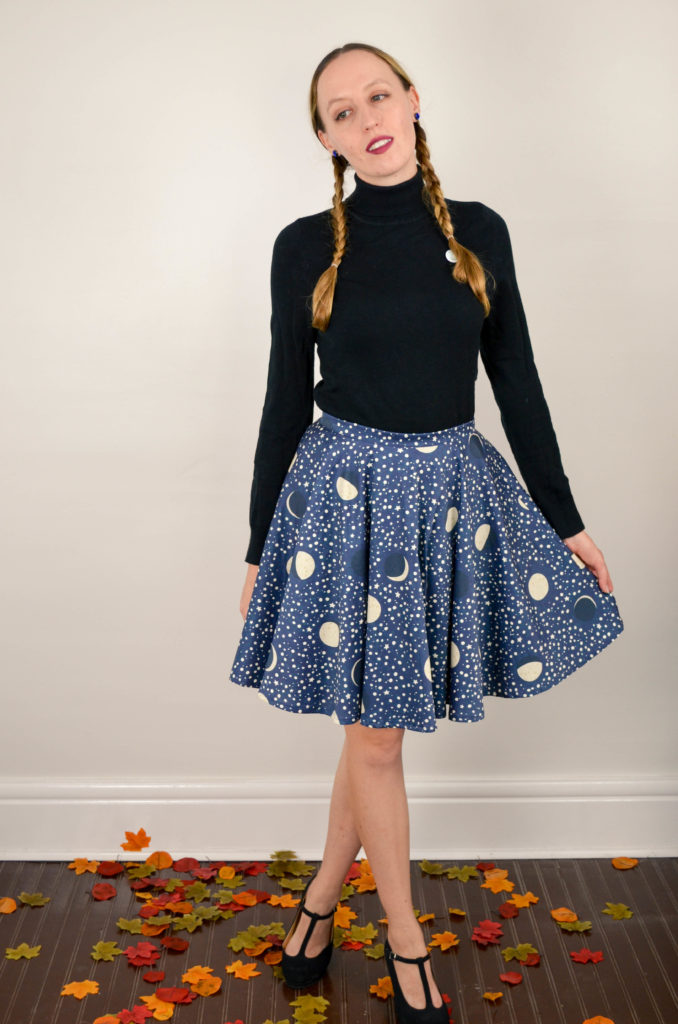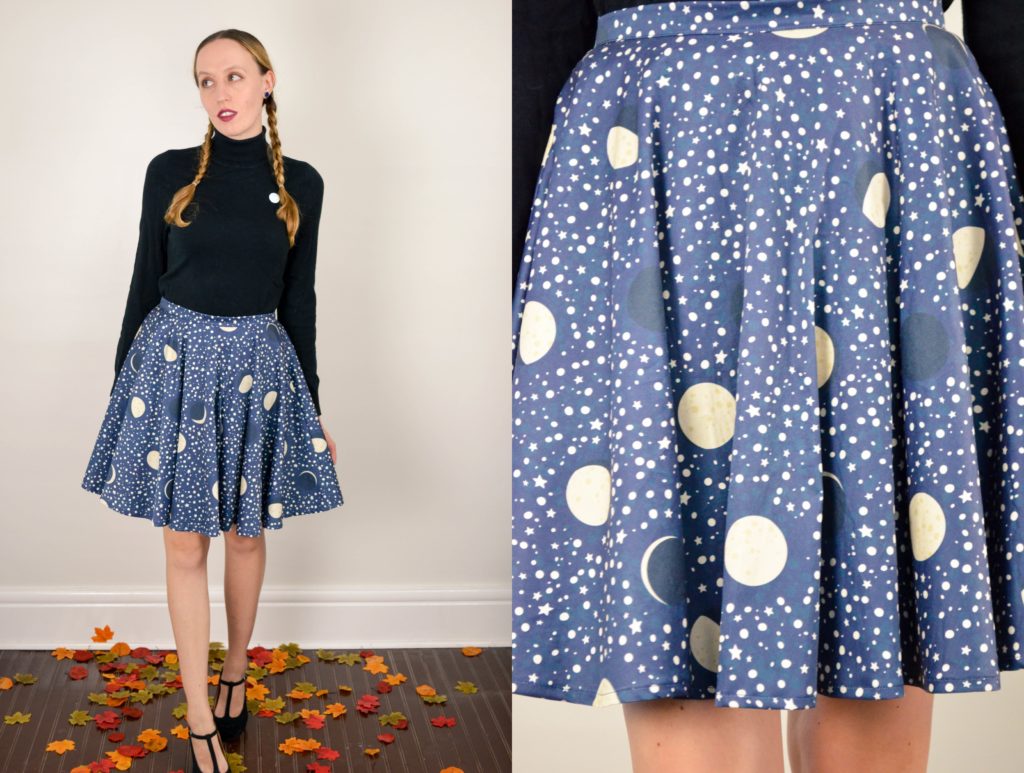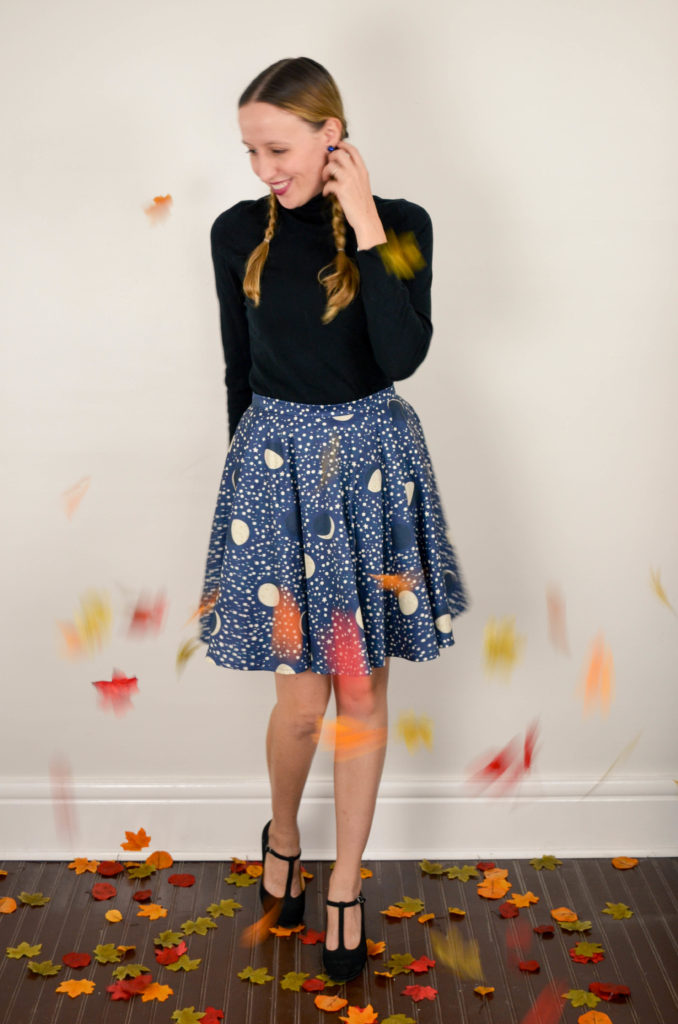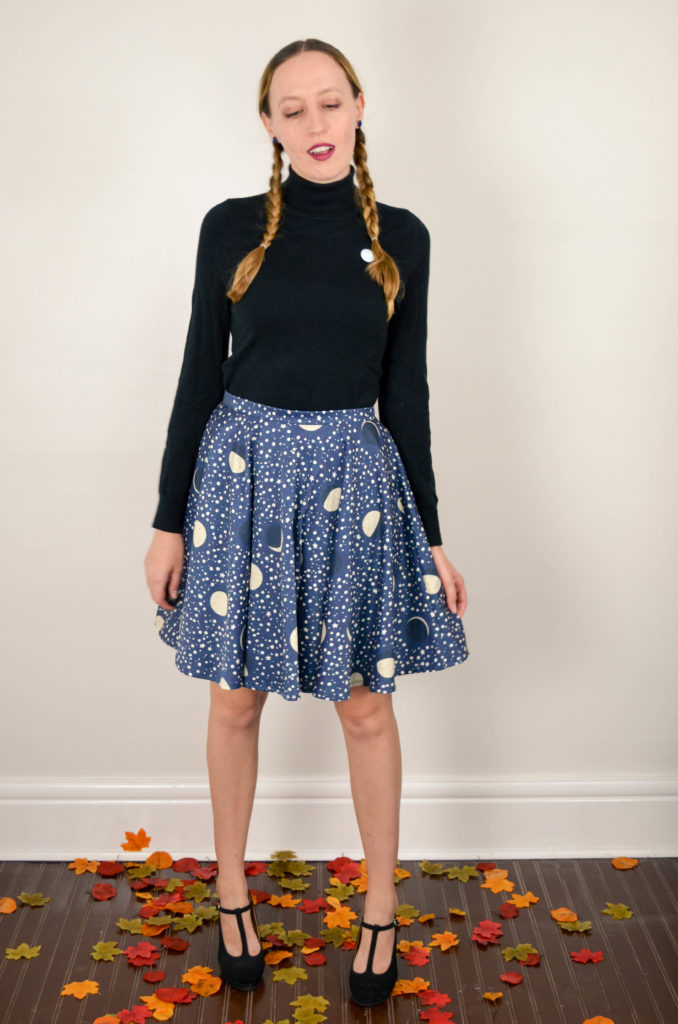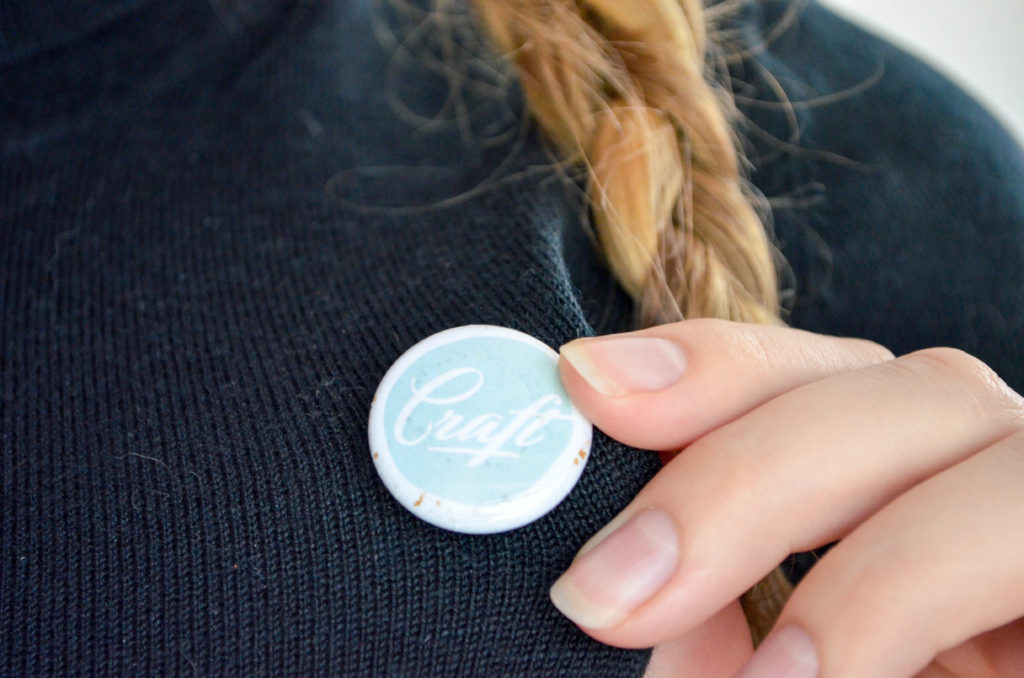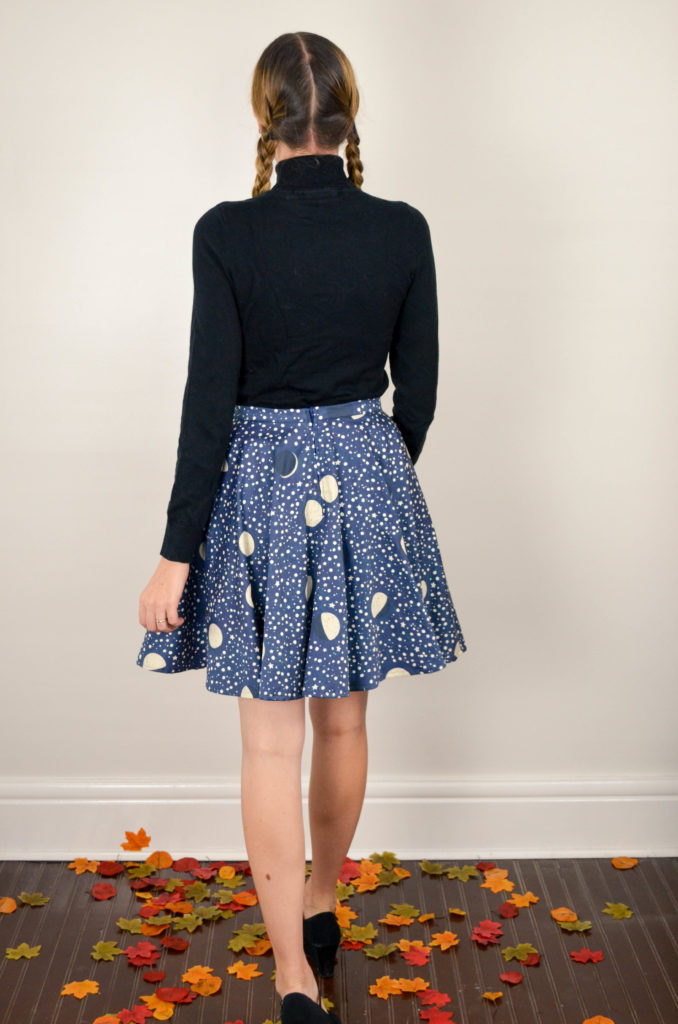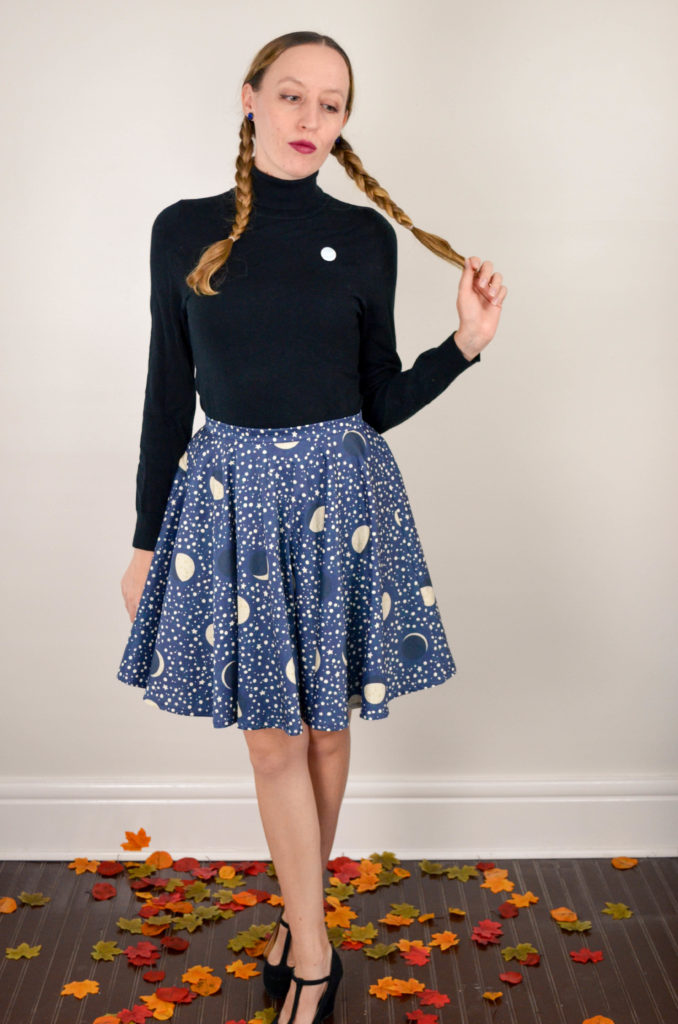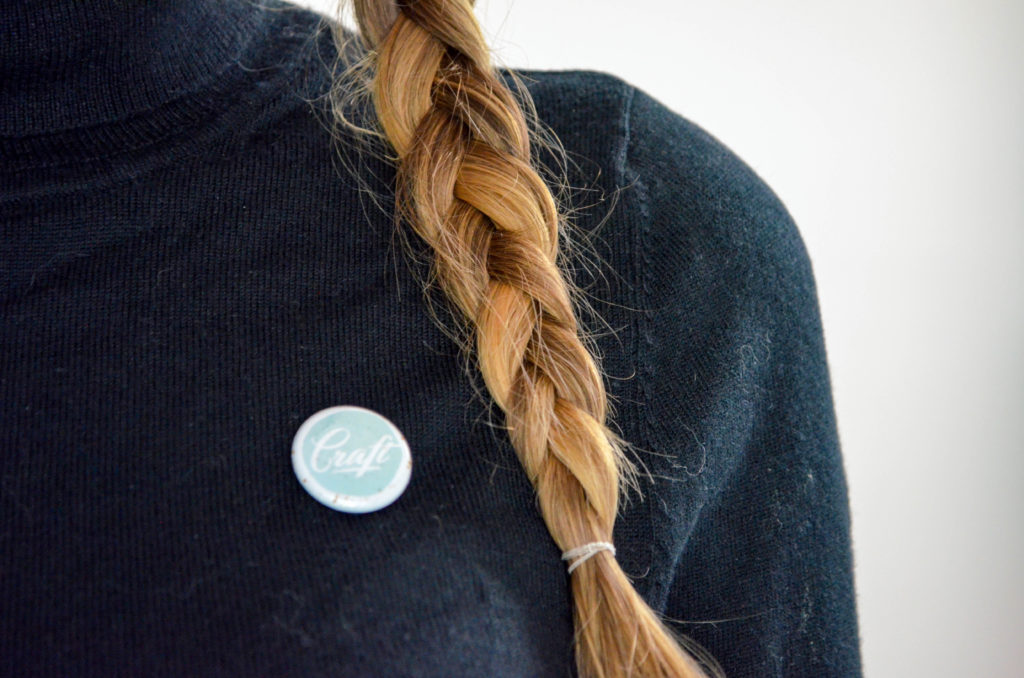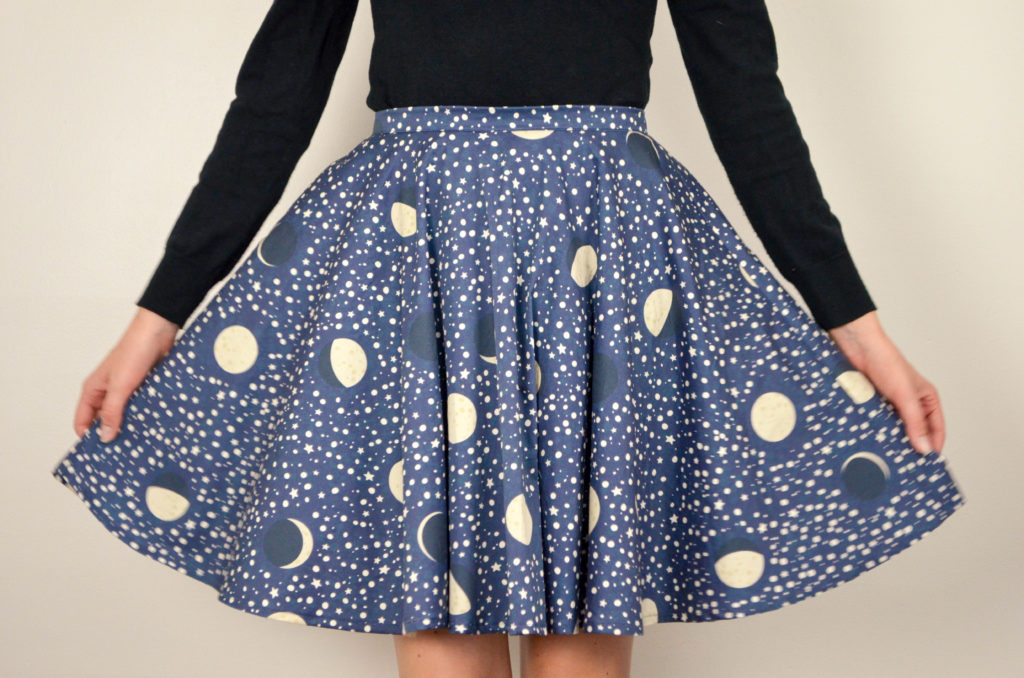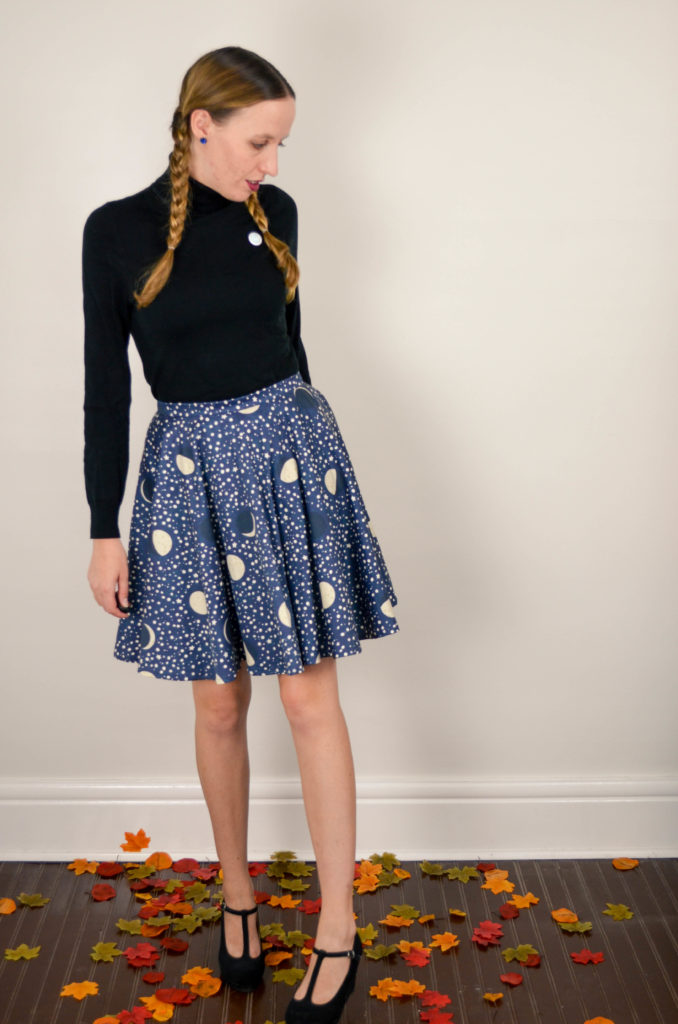 Sweater ModCloth
Skirt Sophster-Toaster
Shoes ModCloth
Earrings Designs by Amber
Button Craft Arts Market
All photos by me.