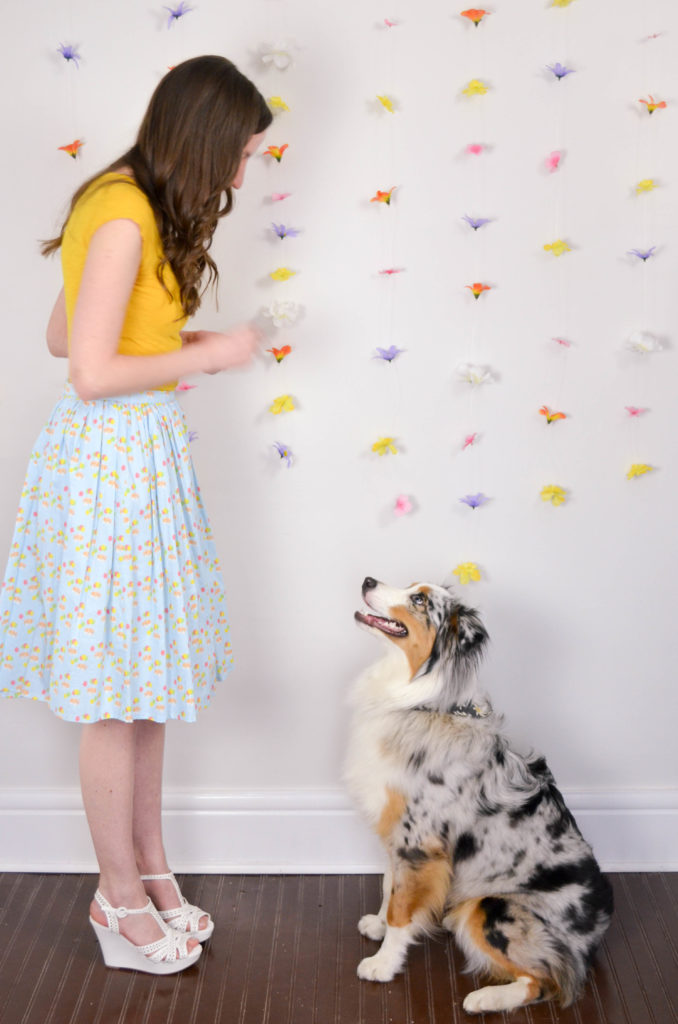 I've loved this skirt since I first made it a couple of years ago. The fabric is so light, the print is so cheerful and the colour is so perfect for spring! I love having this design in my booth at local markets because people's reactions to it are always so joyful and genuine. They're drawn to the colour and cut but then they look at it closely and see little corgis tied to colourful balloons and they just melt into a puddle of delighted squeals.
Last time I shot this skirt, I styled it for a typical dreary spring day. Today, I remixed it for one of those fabled warm and sunny spring days we have yet to experience here this year and asked my best friend to join me and show off some of her newest tricks!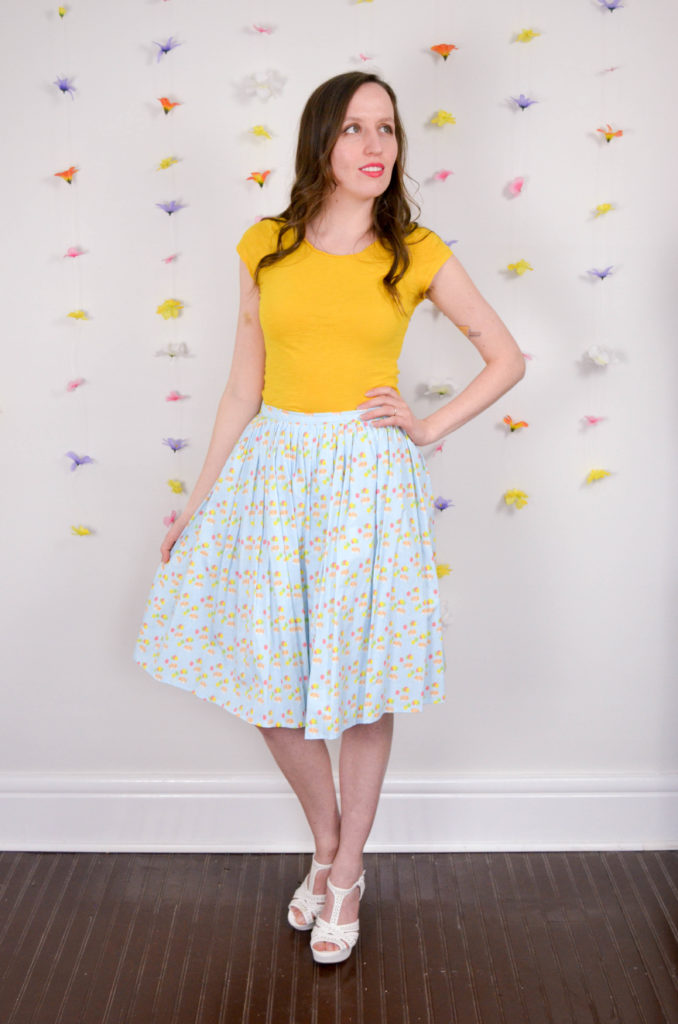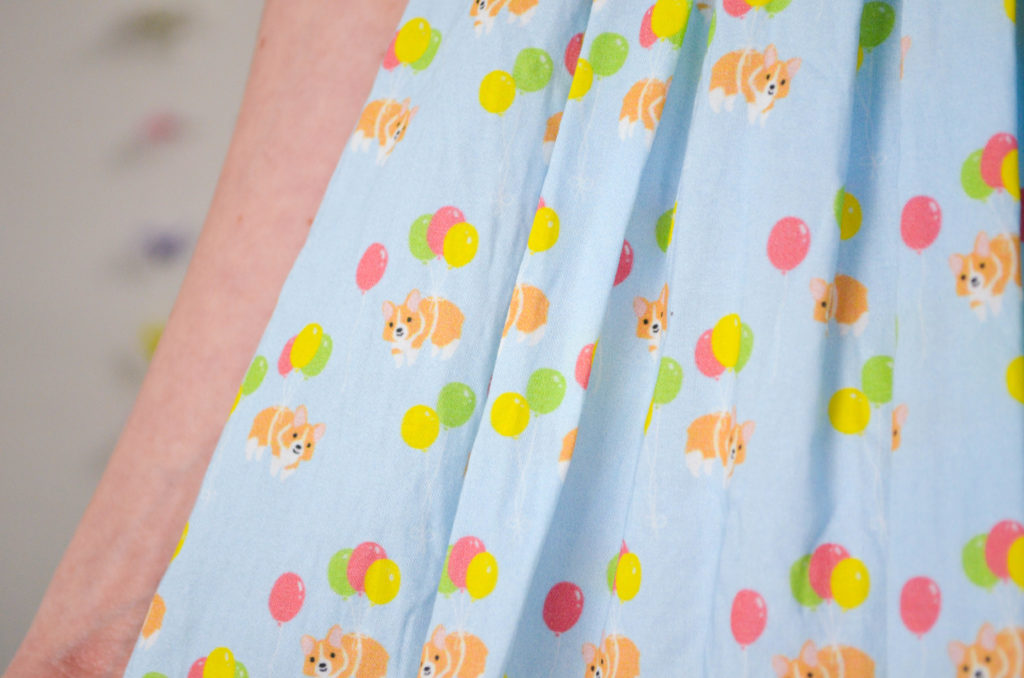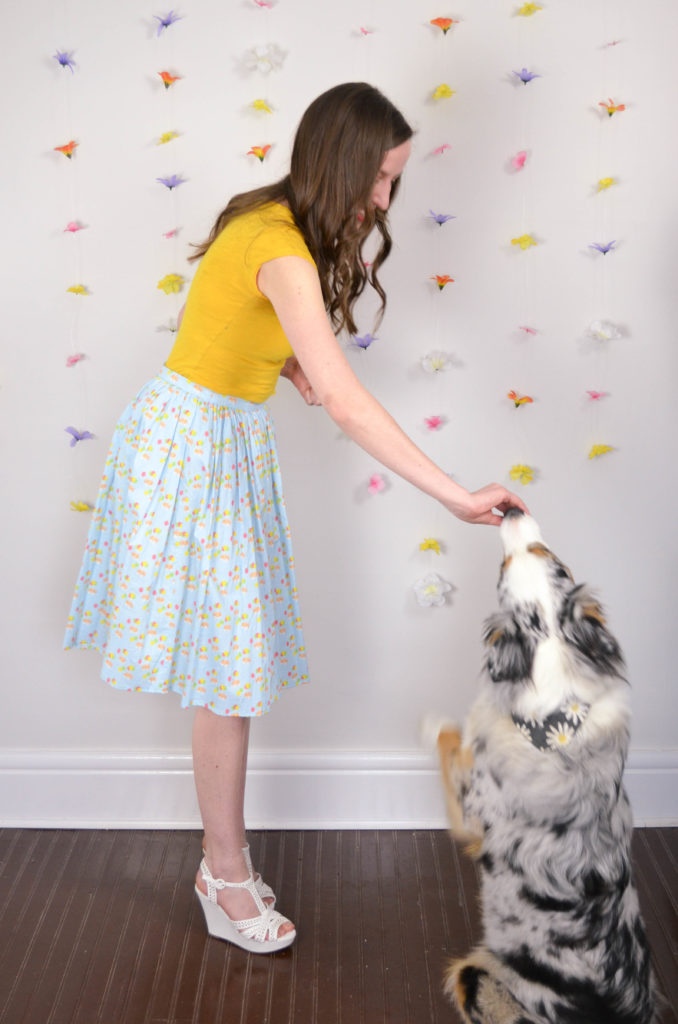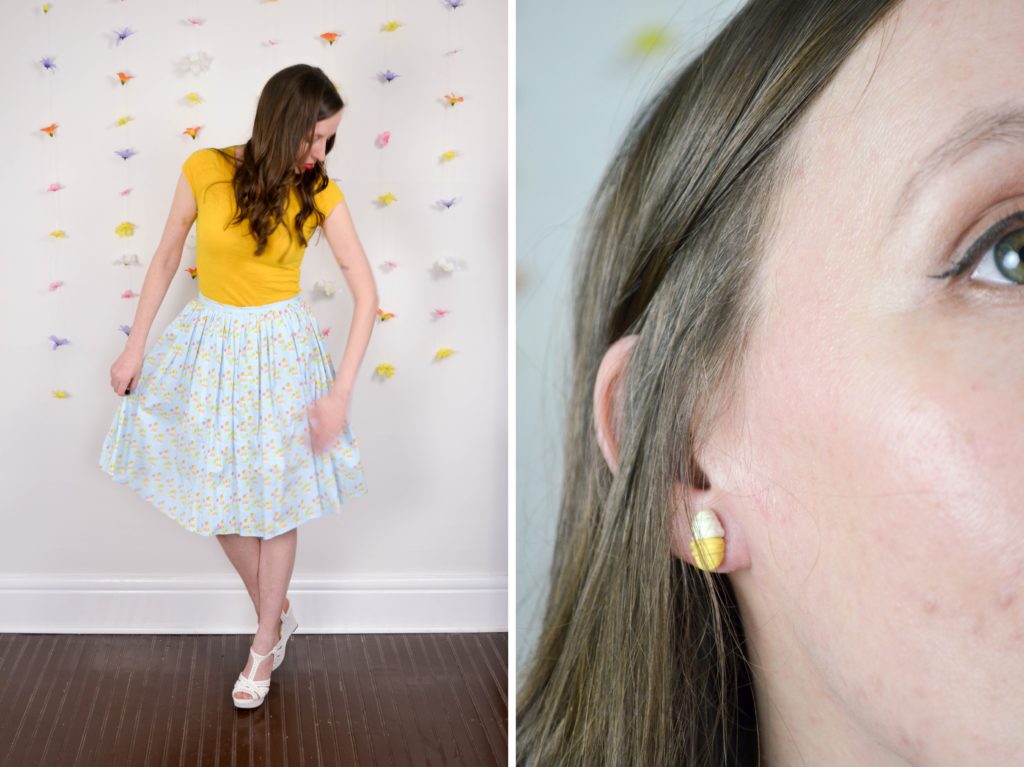 Skirt Sophster-Toaster
Top H&M
Shoes ModCloth
Earrings Claire's
Necklace & Ring gift
Pepper's Bandana Sophster-Toaster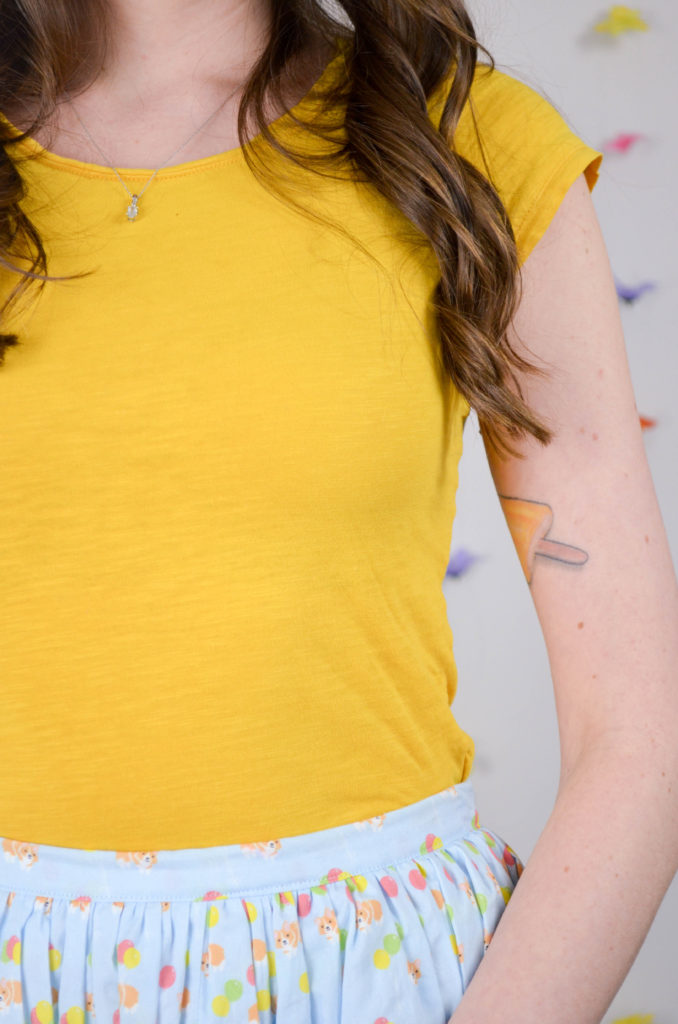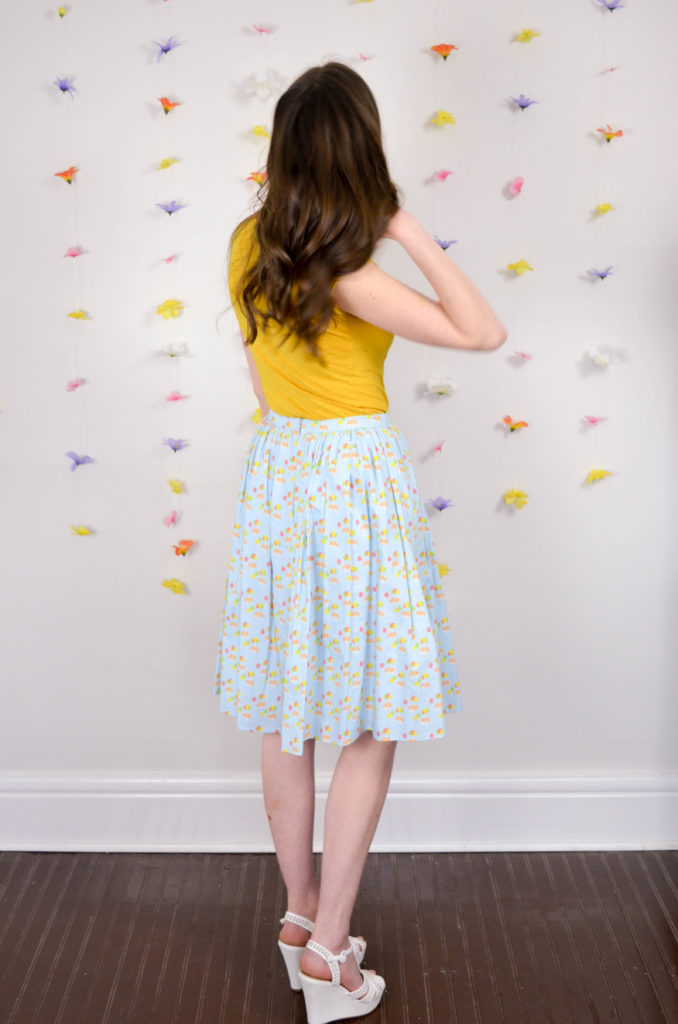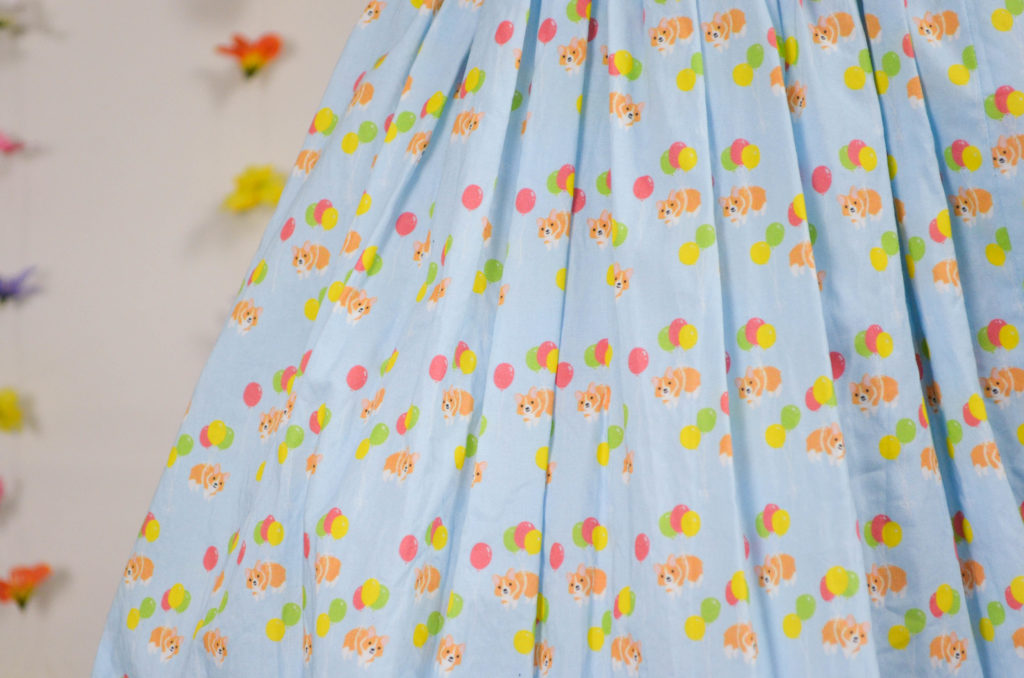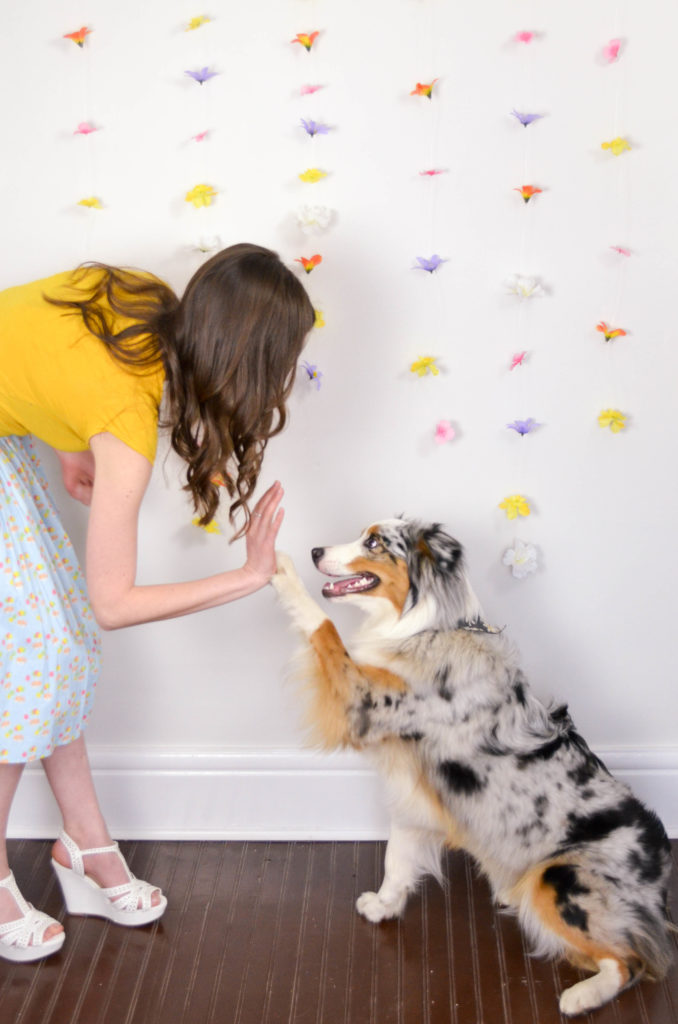 Photos by me and Matt Harrison.