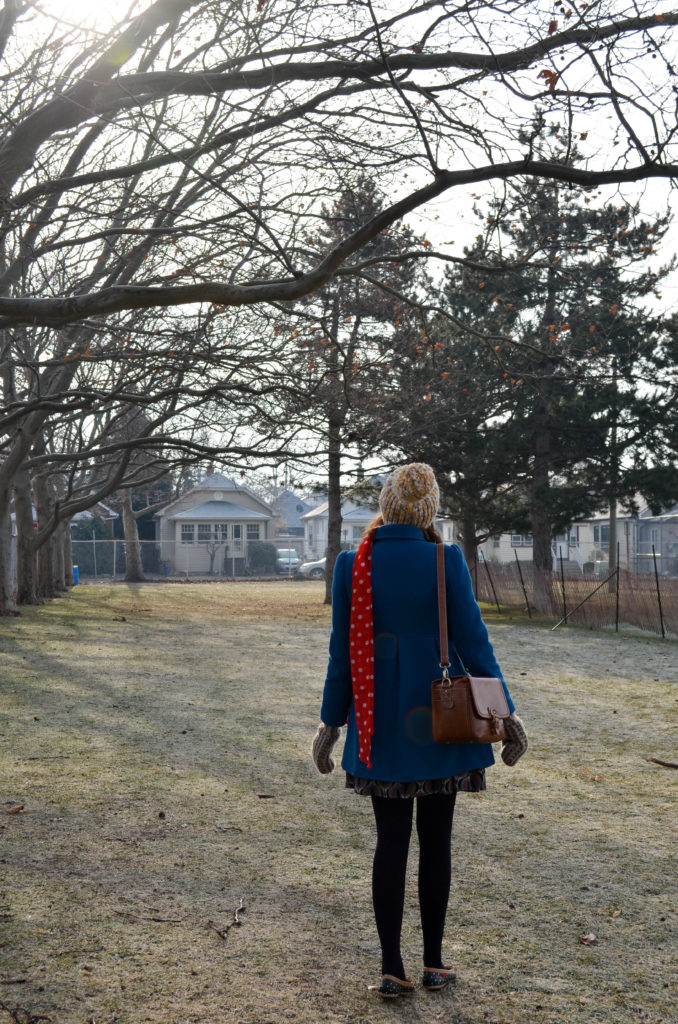 I've had my eye on these Pretty Polly extra thick winter tights since the weather first started turning cold. I've picked up a few of the brand's tights and stockings at my local drug store and they've all become quick favourites. The high quality and cute, yet practical, designs are everything I've ever wanted in tights. When I saw the entire Pretty Polly rack at my local Shopper's Drug Mart on clearance this past weekend, I quickly grabbed the last pair of 80 denier Heatsense tights.
These tights claim to be made with special yarn that helps retain body heat in the cold, on top of being luxuriously thick. I decided to test them out on a frosty January morning. Putting them on, I could tell they were unlike other tights. The fabric is very soft and heavy and has only a little less stretch than regular tights. They were almost too warm when I was running around the house all layered up after a hot shower. Stepping outside into the soft winter sun, I barely felt the cold. It was almost like wearing thin jeans. After about 45 minutes of walking around my neighbourhood and stopping by a local park on a frosty, just below zero (Celsius) morning, only my toes were cold. My legs were cozy and comfortably warm the entire time.
When it gets colder, I will probably layer these tights with boot socks or, because they are so thick and opaque, I could probably wear merino wool liner socks underneath and no one would know. I've heard tell of 200 denier fleece lined tights made by Pretty Polly. If I ever come across them, I would buy them in a heartbeat!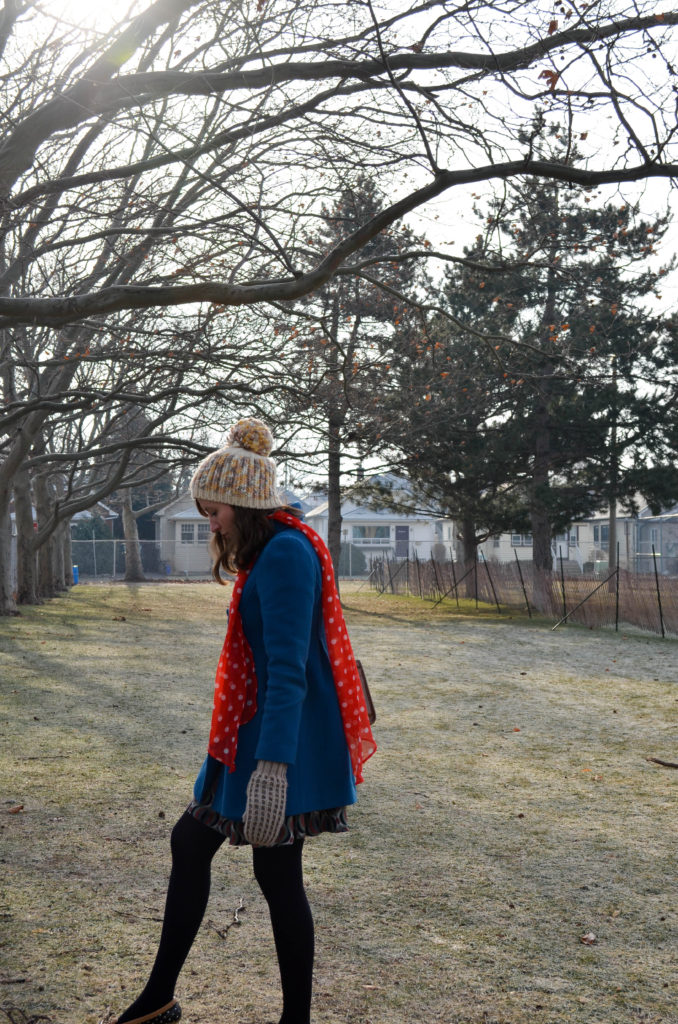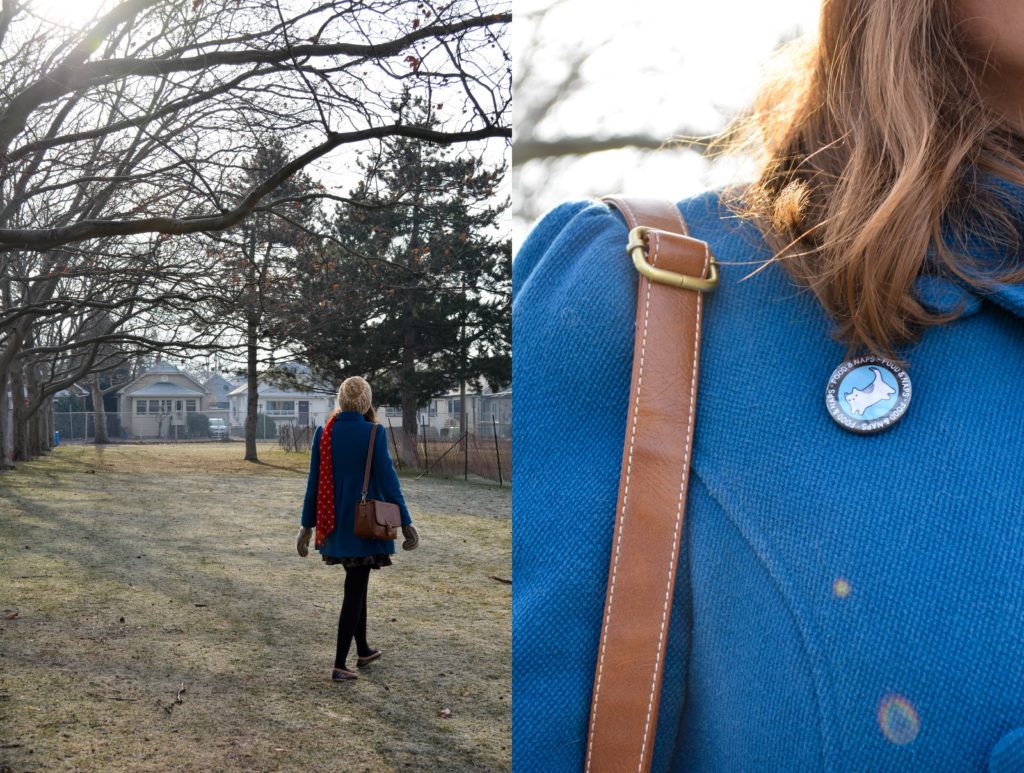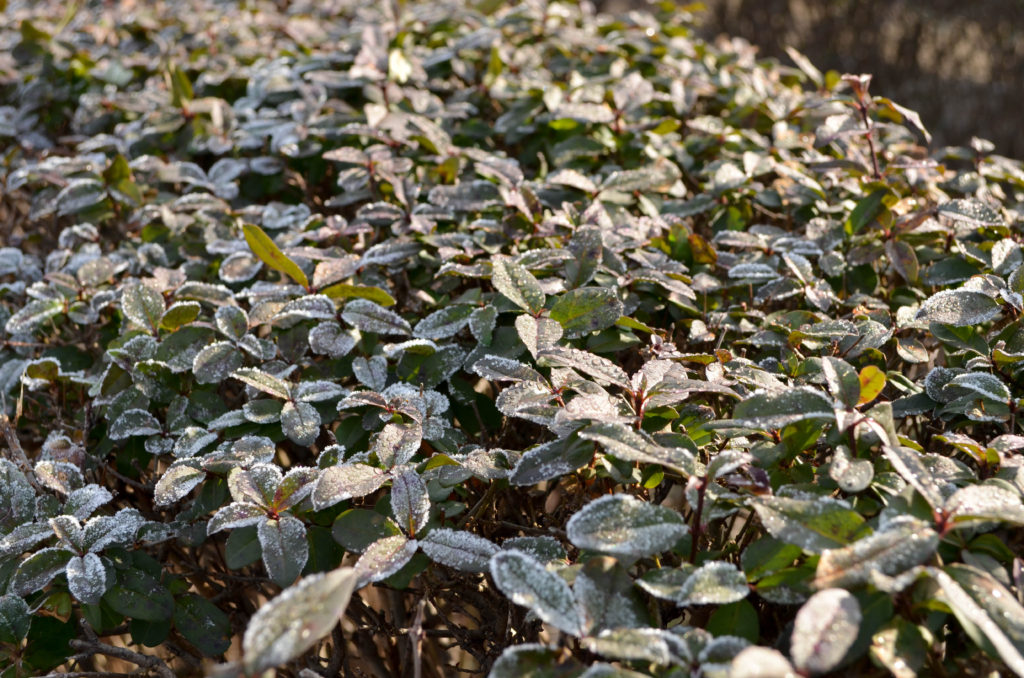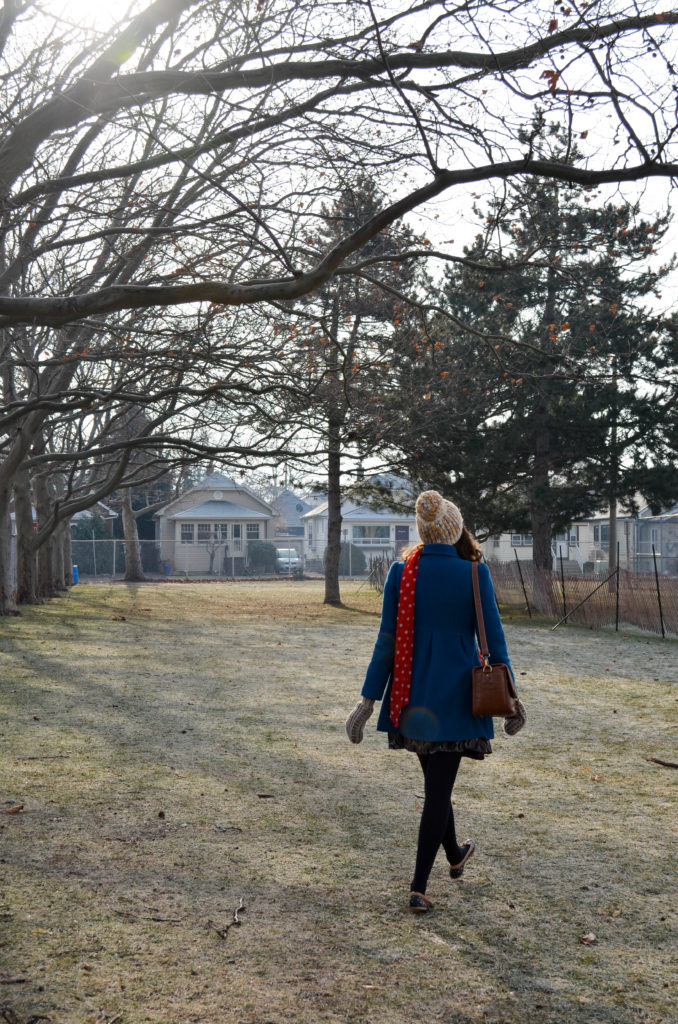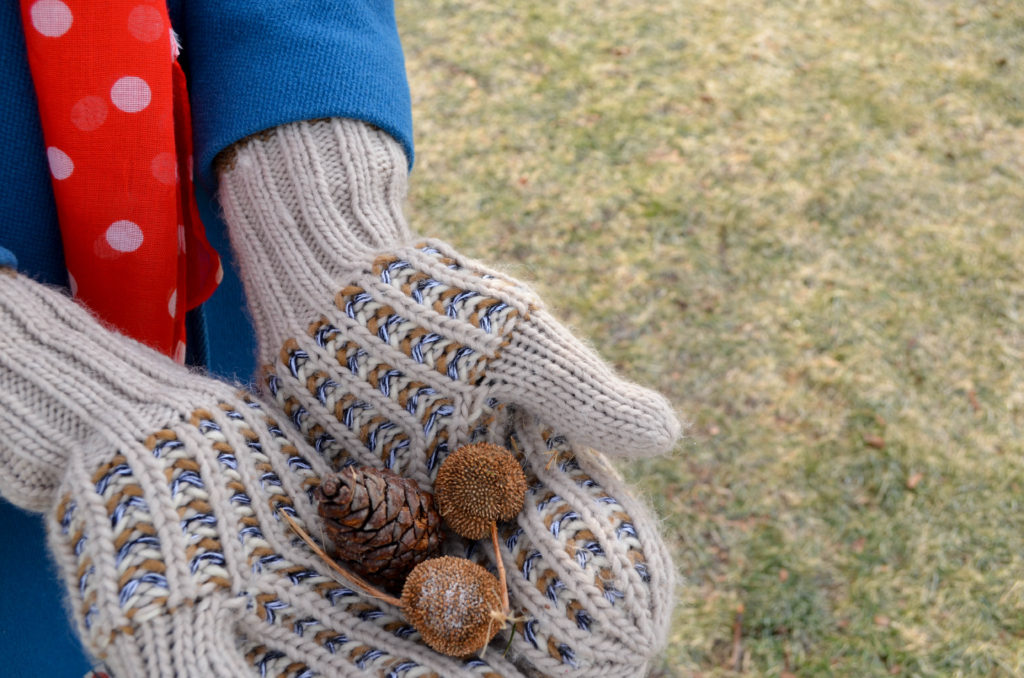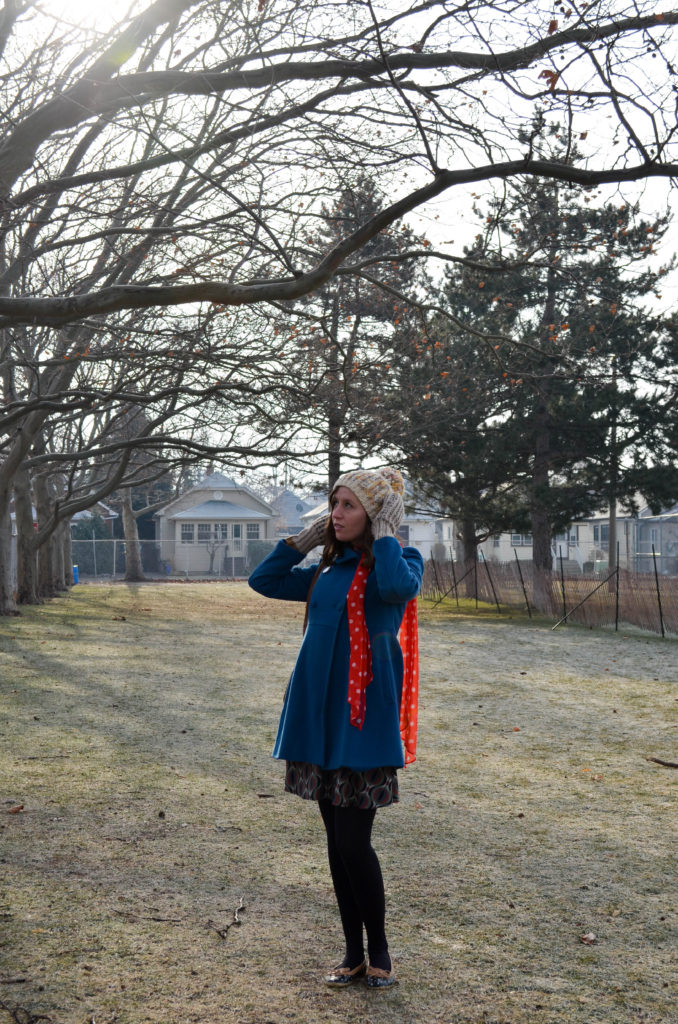 Dress ModCloth
Coat Old Navy
Hat ModCloth
Mittens Roots
Scarf H&M
Tights Shoppers Drug Mart
Shoes ModCloth
Camera Bag Amazon
Button Sparkle Collective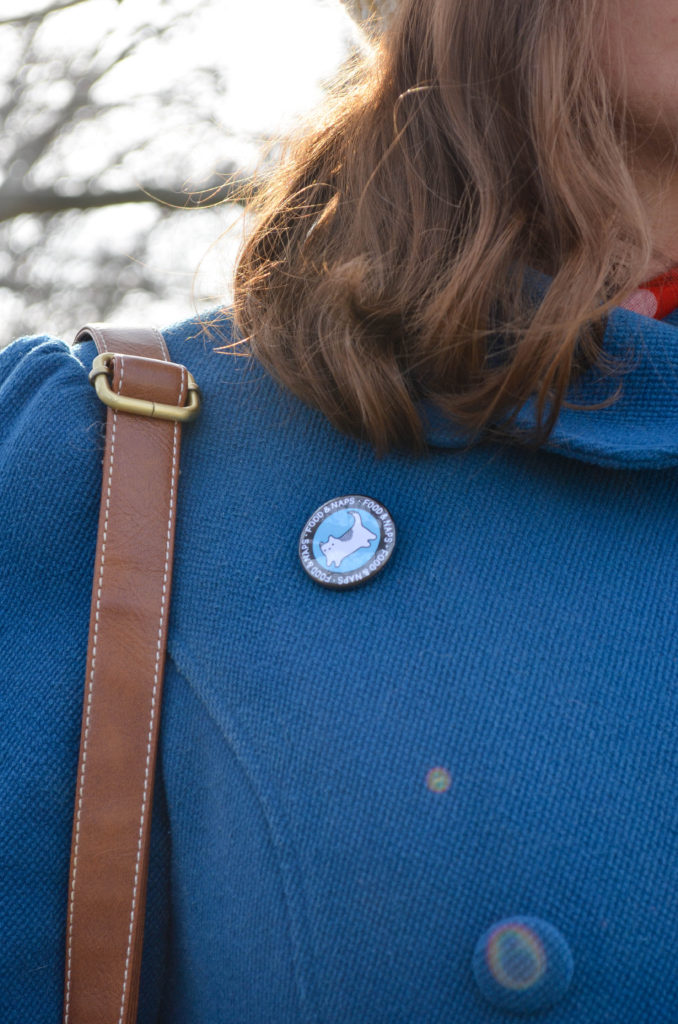 I sure hope they aren't going to stop selling these tights because they are truly amazing. It's nice to see them in person before buying but if they do stop offering them, the tights can still be found online through the Pretty Polly website.
All photos by me.