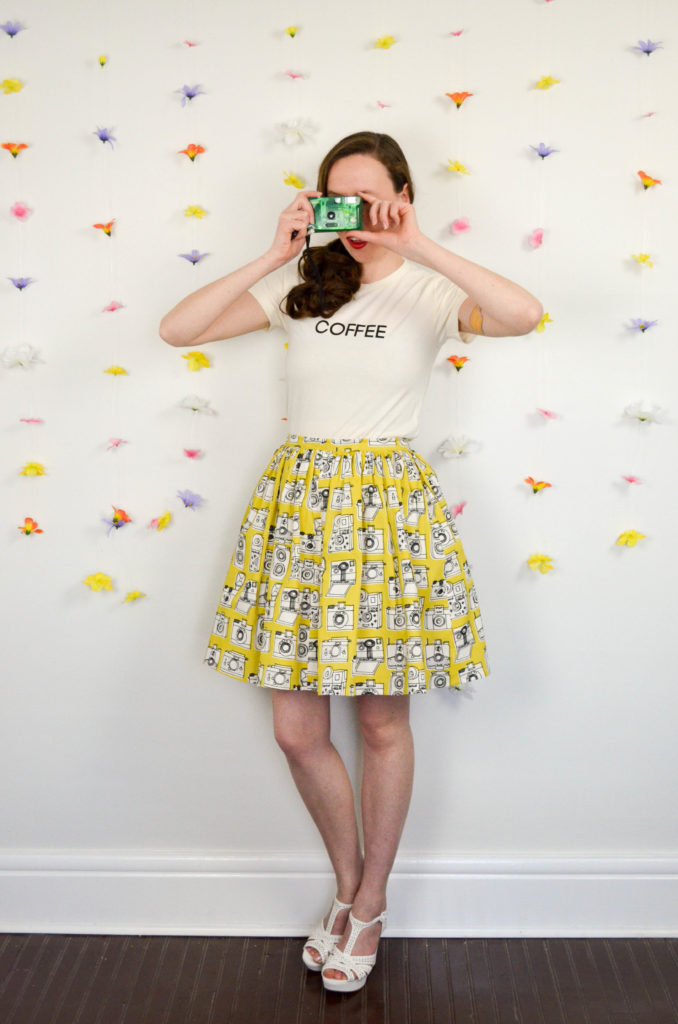 I know I say this a lot, but I think this new skirt is my favourite thing I've ever made. I saw it as a shorter length skirt from day one but I was nervous about making such a full skirt hemmed about knee length, and I started to doubt myself. I ultimately decided to trust my instincts, and I'm so glad I did! I actually love the cut, drape and silhouette of this vintage cameras print skirt in the shorter, mini length so much, I decided to give it two photo sets: one with light pairings and one with dark.
Figuring I'm in a unique position of being able to make two nearly identical outfits in opposing colours with my natural cotton and black coloured Coffee Tees, I took the opportunity to try both out and see which I preferred. I definitely felt more confident and more like myself in the black – believing it to be more my colour – but I think I actually like the light outfit better when looking back at the photos.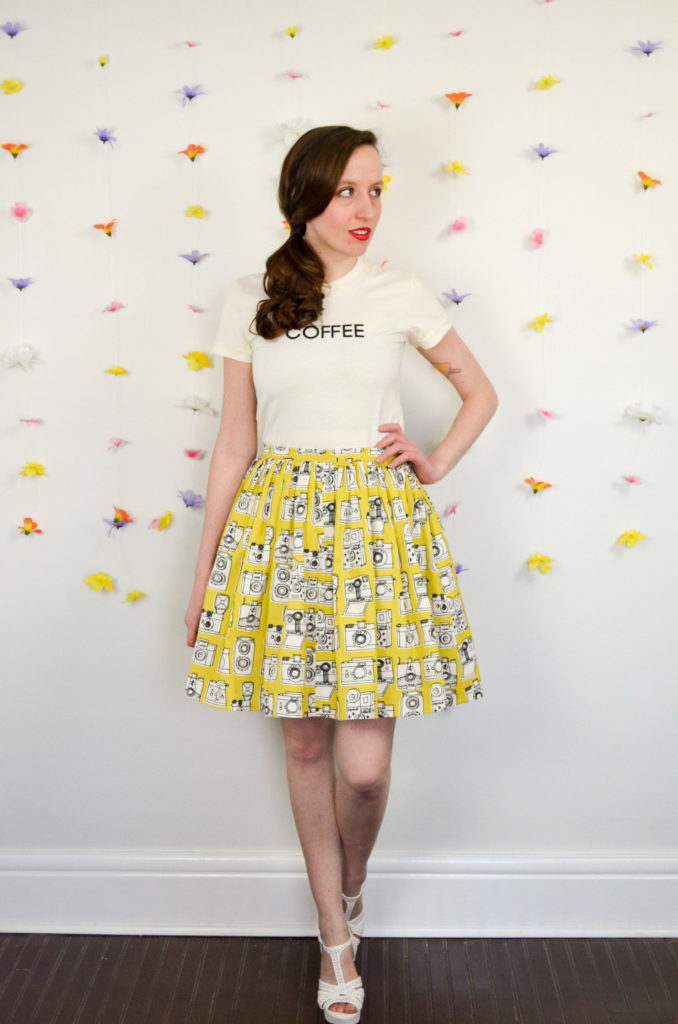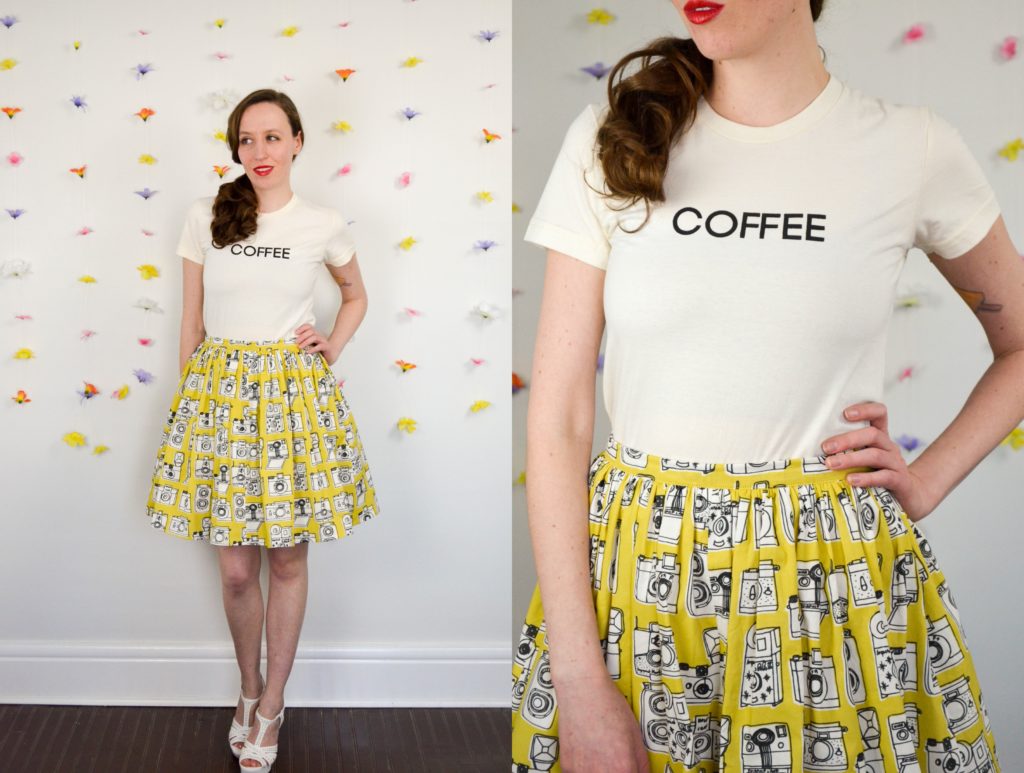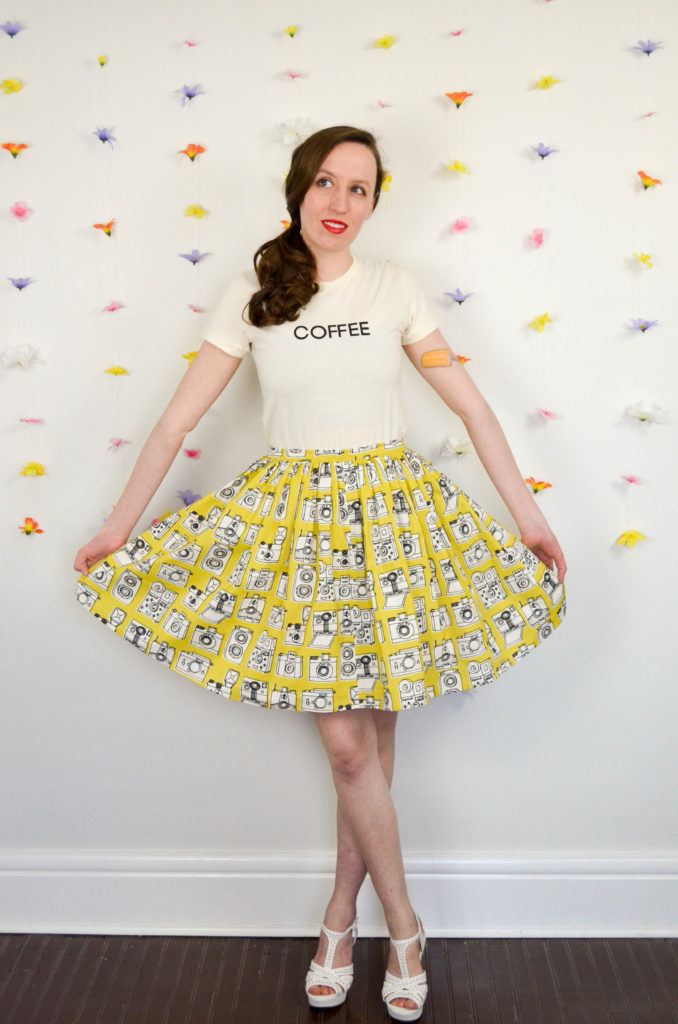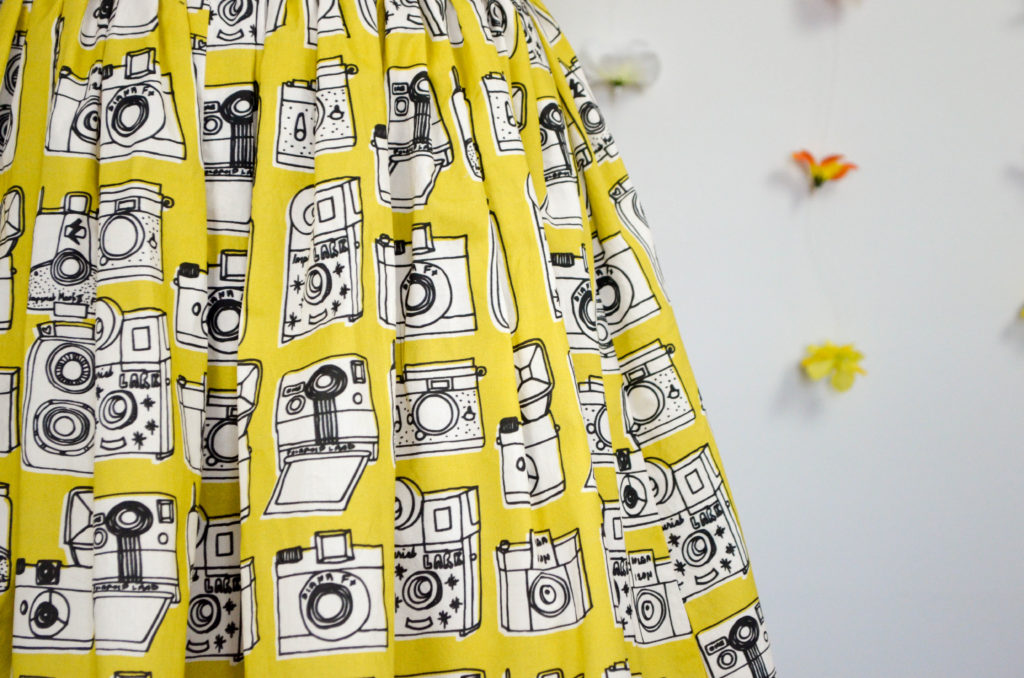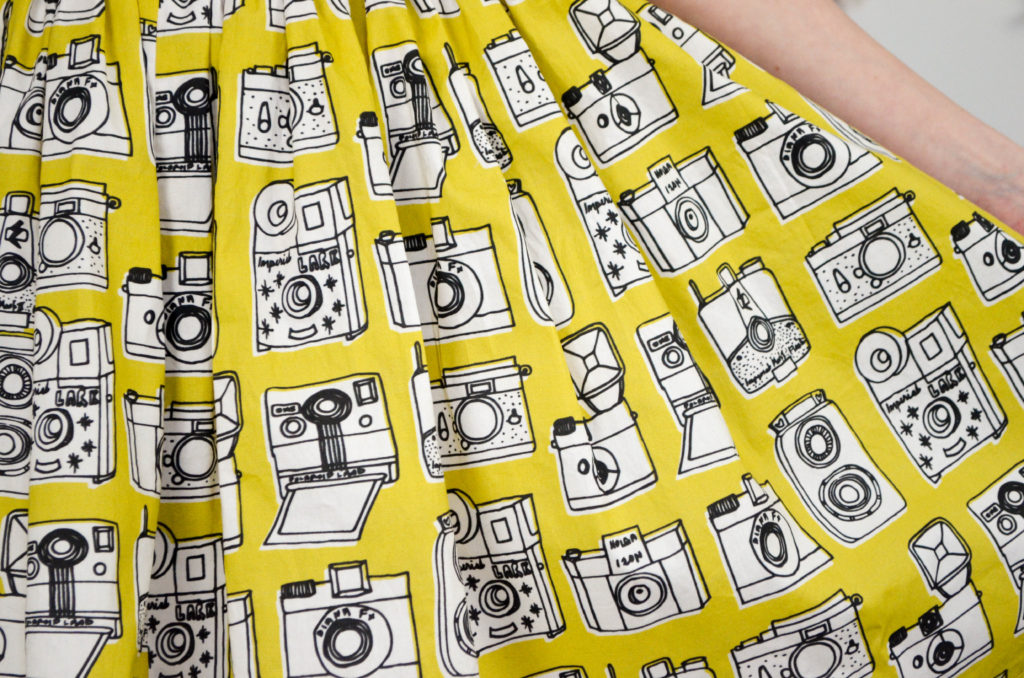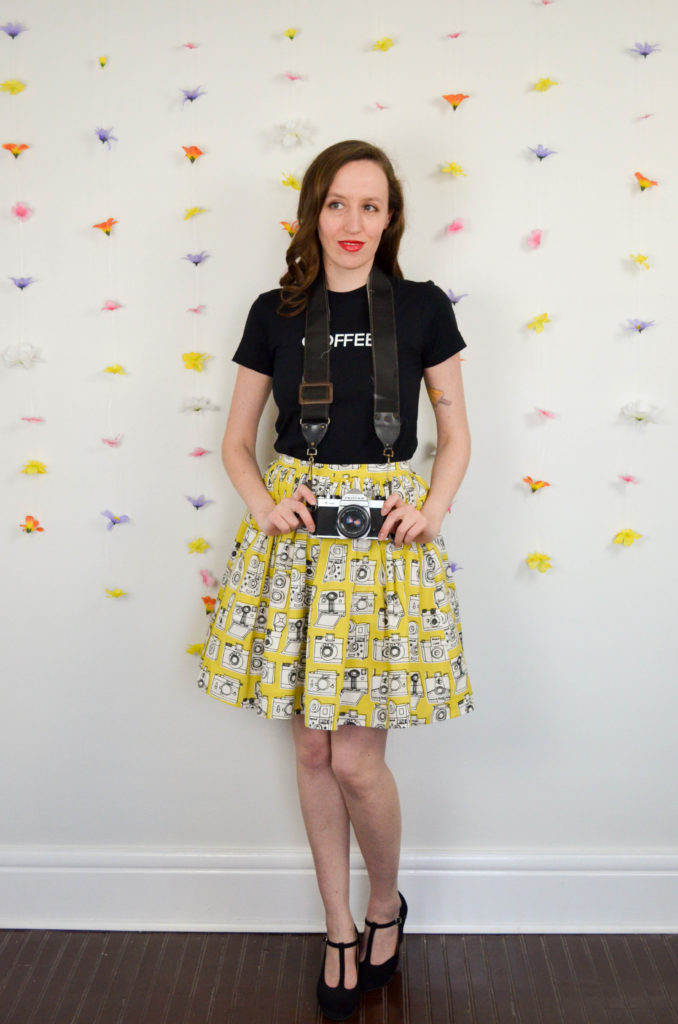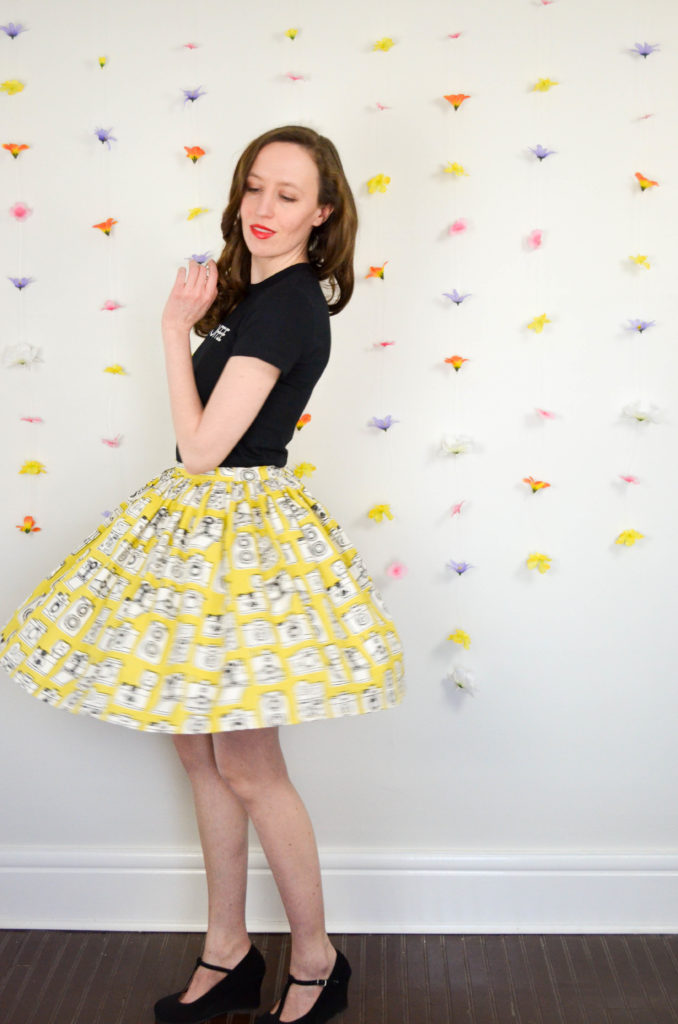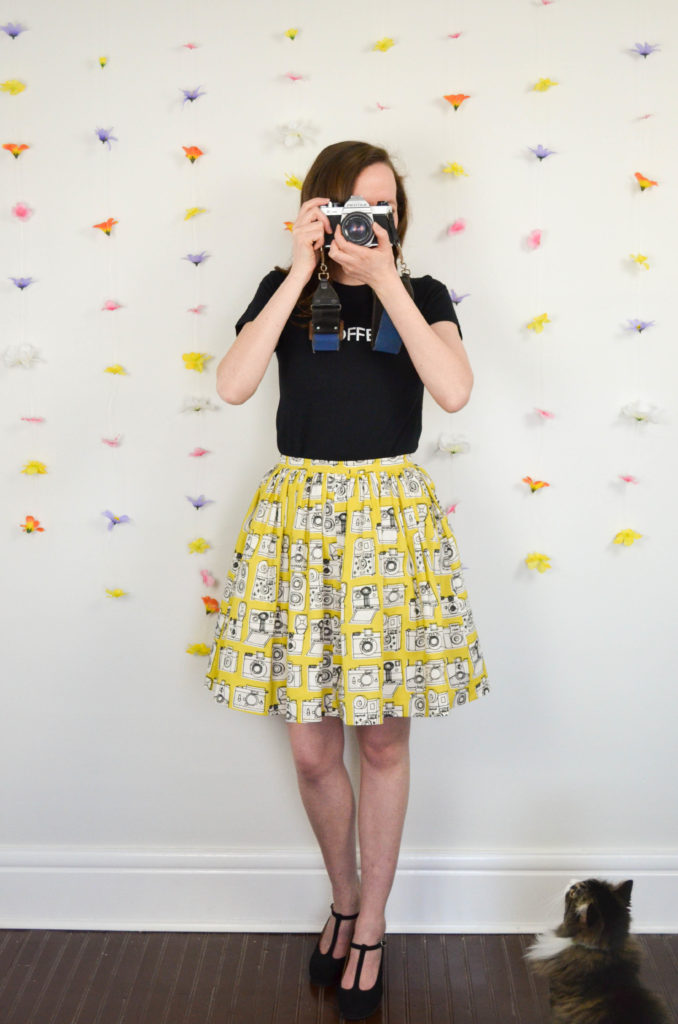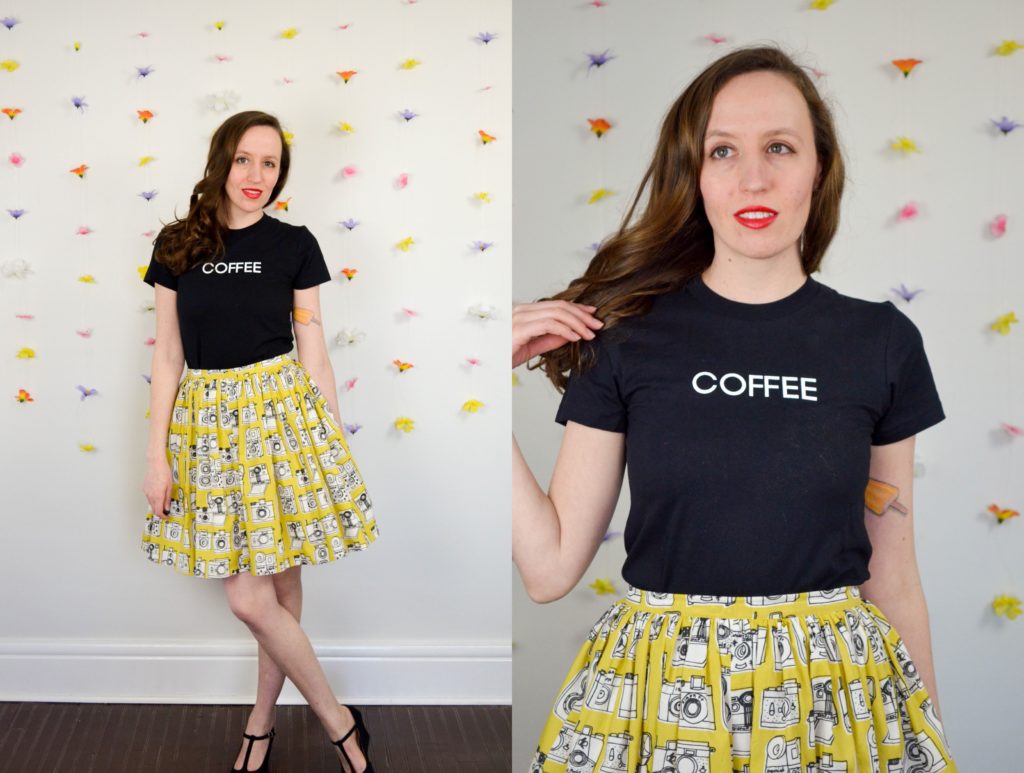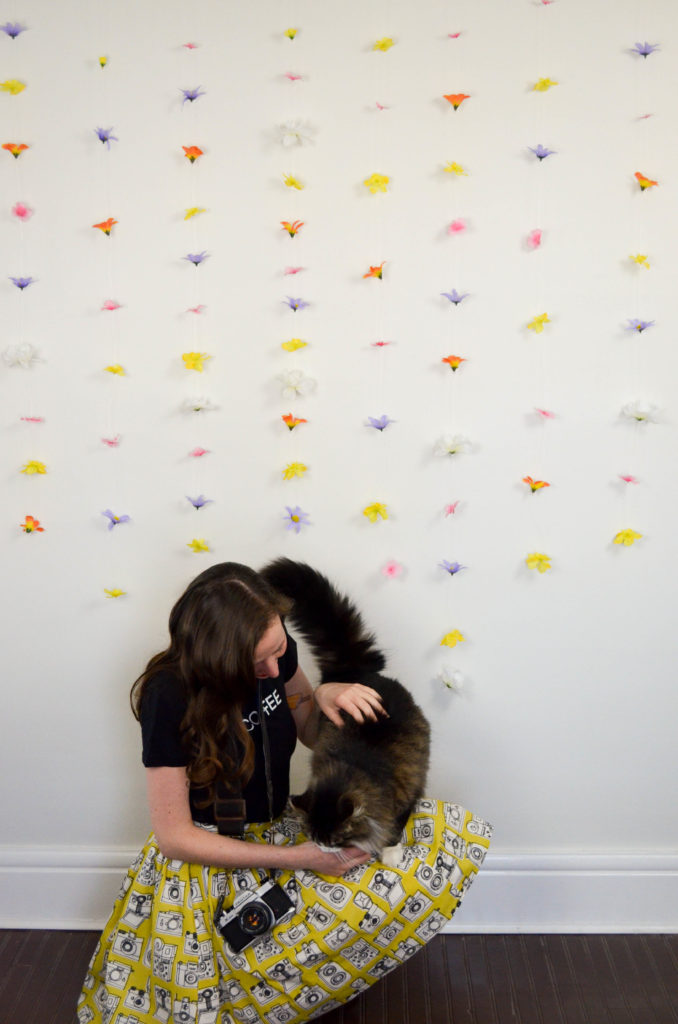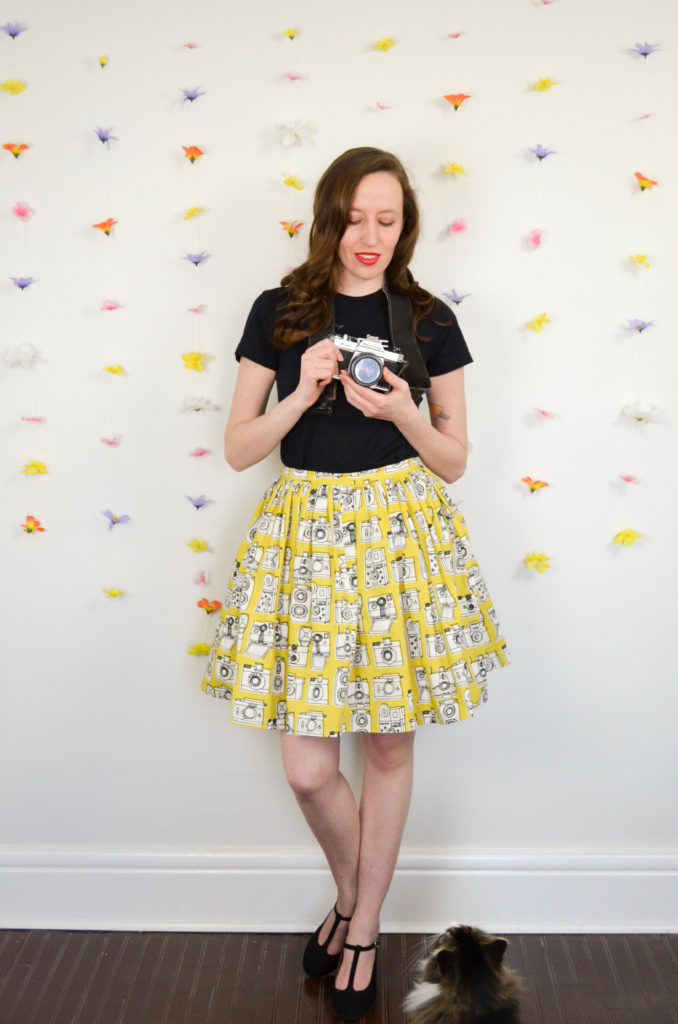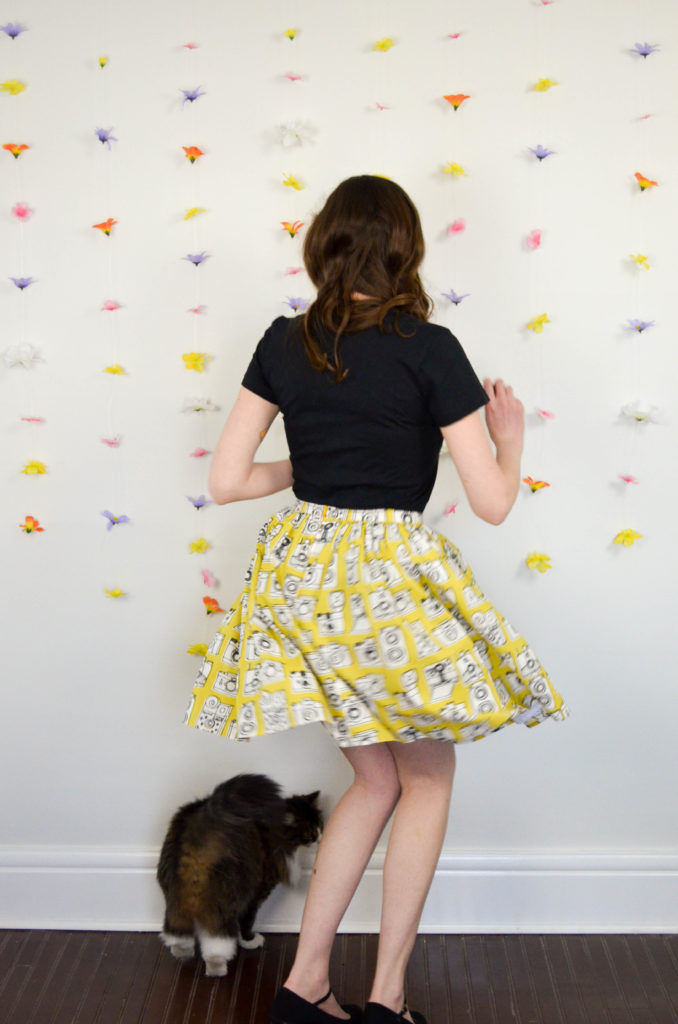 Skirt Sophster-Toaster
Light Tee Sophster-Toaster
Light Shoes ModCloth
Dark Tee Sophster-Toaster
Dark Shoes ModCloth
All photos by me.